Where Did You Buy Your Praetoria Land & How Did You Pay For It?
---
3rd Presale didn't sell out. This was right after the Lottery ended: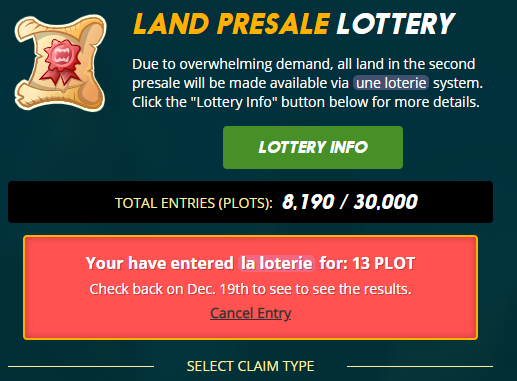 This was few hours before the 30% discount was gone forever:

I managed to grab myself a nice 51% discount. You can read about how I manged that [here.}(https://leofinance.io/@vimukthi/selling-401-steem-and-guide-to-getting-51-63-discount-on-praetoria-land-analyzing-raffle-tickets) It's nothing too advanced if you have been trying out https://leodex.io or https://hive-engine.com There was no better way to purchase Land other than paying with DEC. It was too good of a deal.
I Manged to Spend $484
I think it was all worth it and I made all my payments with DEC. This poll is to determine how the community responded to the Praetoria Land Presale. You can select multiple options. Select all options that apply to your case.
---
I Bought From The Official Website (Recieved My Raffle Tickets)
---
---
I Directly Traded With A Player
---
I Got Them From Mystery Potions
---
I Got Them From Gifts/Contests/etc.
---
---
---
---
---
---
I Didn't Join Praetoria Land Presale
---
I didn't Know About Praetoria Land Presale
---
---
Answer the question at dpoll.xyz.