Are You Using HiveTasks To Manage Your Blockchain Finances and Activities?
---
One of the few things I missed from STEEM was https://steemworld.org created by @steemchiller It was my most used tool on the blockchain. If you somehow missed the news, https://hivetasks.com provides similar features wth the familiar interface for HIVE users.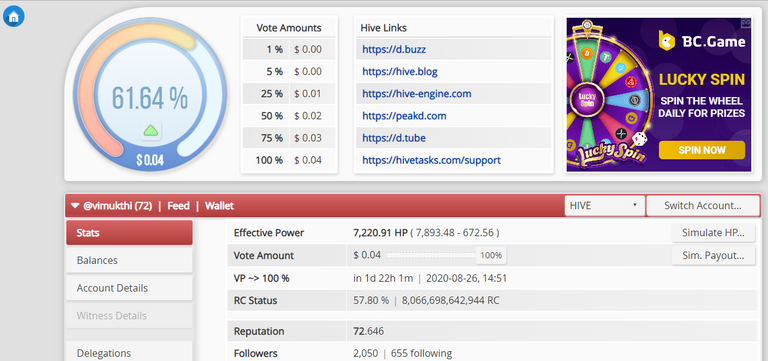 List of Available Features
Dashboard
Witness Overview
Witness Overview
Block Explorer
Delegation History
Transfer Search
Account Creator
Account Auths
Account Recovery
Key Generator
Change Password
Copy Vote
Manual Vote
Abuse Finder
Proxy Info
Witness Schedule
Seed Nodes Check
Show Some Support at Zero Cost
HiveTasks is a brought to you by @fernandosoder You can vote him for witness and/or turn off adblock for your browser.
---
Yes, I'm Using HiveTasks.
---
No, I Just Head About This
---
I Don't Have Much Use For A Complex Tool Like HiveTasks
---
Answer the question at dpoll.xyz.