Are You Making Dual Dividend Passive Income With @epicdice?
---
I joined @epicdice when it was a mere dice game on STEEM and I managed to get my hands on 1,894,663.794 EPC Tokens through the act of playing dice. I played the game smart and never ventured too far from the break even point of betting. These were very early days with the token distribution happening at very generous rates. Things are much different now.
They Now Have 3 Games + More Coming Soon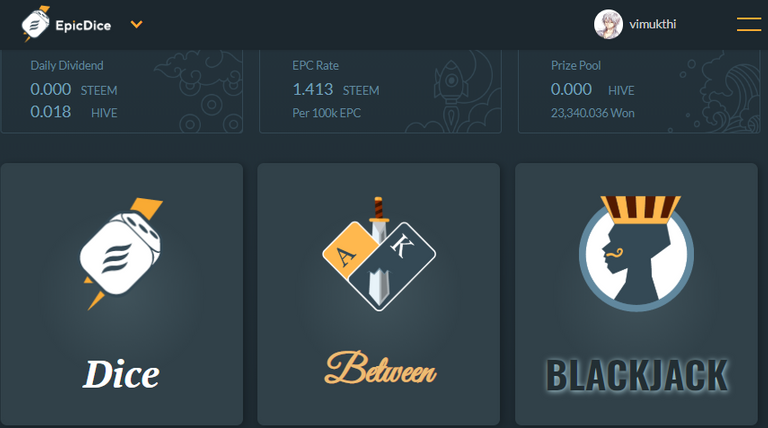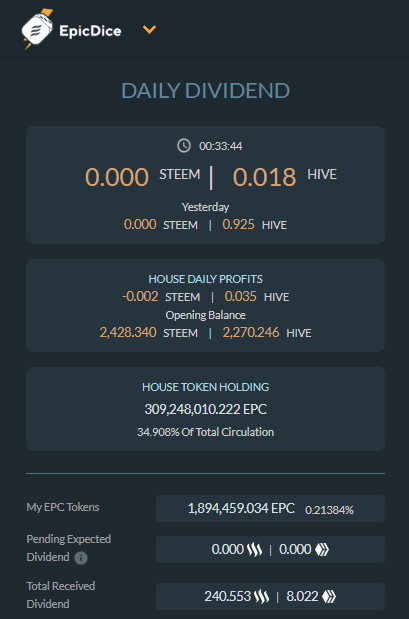 I Have Been Getting STEEM + HIVE All These Days
Te project has grown to operate on both chains and the profits keep pouring in without me having to do a single thing. All the work has been done in the past due to my good investment thinking.
I own 0.21384%of EPC Tokens
They are worth $34.47 on the market
That is 150.524 STEEM or 140.693 HIVE
So far I have made 240.553 STEEM in dividends
I have also made 8.022 HIVE in dividends
I earned my tokens through gameplay. You can go here and start earning right now. EPC is one of my best investments I have done on the blockchain. I plan to let the tokens sit and keep making me more crypto.
---
Yes, I'm Already Getting Dividends From @epicdice
---
I Used To Earn, But Sold My Stake Some Time Ago
---
No, But I Think It's Worth Trying
---
---
I Had No Idea This Was A Thing. Thank You For Mentioning
---
Answer the question at dpoll.xyz.