Would you support an anti-abuse proposal?
---
This has been something on my mind for a while. I'm sure I'm not the only one. You have seen the comments and reports from @hivewatchers. You have seen the reports compiled by @jaguar.force. Even @steemflagrewards, an initiative I involved myself with, used to publish reports.
Here are the stats from one of @abh12345's most recent post: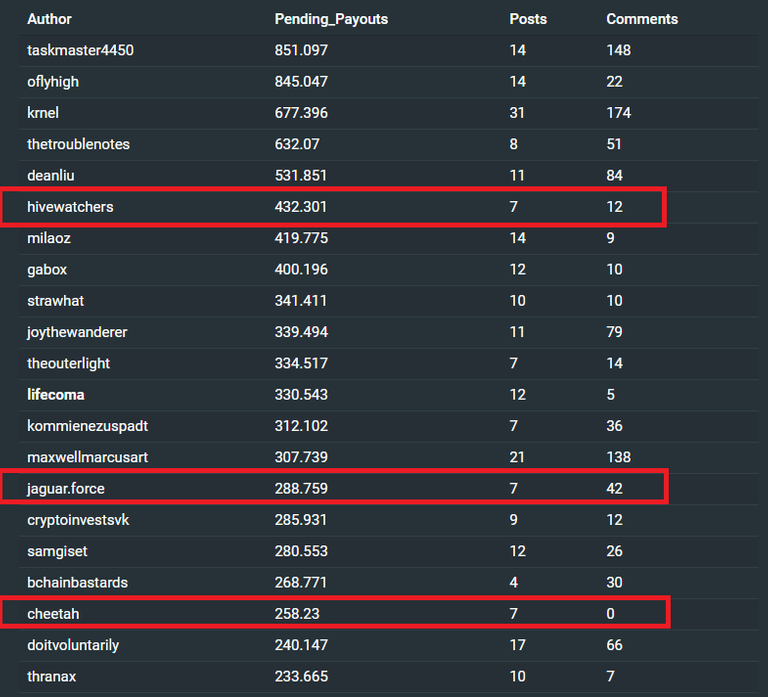 Yes, they do important work. Often, thankless work. But, does it make sense to use the reward pool as the primary mechanism to fund such initiatives?
And before you say they could do it for free, try imagining being members of the @hivewatchers for a day. Try digging through the net to find frauds like @jaguar.force. Try reading through thousands of user submitted mentions like @steemseph did. Then, see if you'd like to commit to it for free.
I aim this question at the community in general, but especially at large stakeholders. @pharesim deployed his initiative via @curangel. Curators such as @ocd take it upon themselves based on reports. @themarkymark does it with his own and rented stake.
The platform slashed the reward pool to create a fund for proposals. In a way, anti-abuse initiatives should move away from reward pool. I mean, come on, those reports don't contribute much to actual engagement.
The question here is simple:
Would you support proposals from anti-abuse initiatives? In exchange, they will stop using upvotes as a mean to fund their operations.
Things to keep in mind
Don't worry about the details of the operations yet.
There will be time to discuss how things should run.
There will be time to discuss what the community considers as abuse.
Large stakeholders have more influence on the matter (or any matter on this chain).
If there is enough interest found, a proposal will follow to address the finer details. The details would include things such as accountability, protocols, rehabilitation, etc.
---
---
---
---
Other creative implementation of initiatives (please specify)
---
Answer the question at dpoll.xyz.