Esta fotografía fue tomada al lado del castillo de Araya en Venezuela.
Es de hacer notar el hermoso tono del agua que hacen contraste con las ruinas e historia de esta fortaleza.
This photograph was taken next to the Araya Castle in Venezuela.
It is worth noting the beautiful tone of the water that contrasts with the ruins and history of this fortress.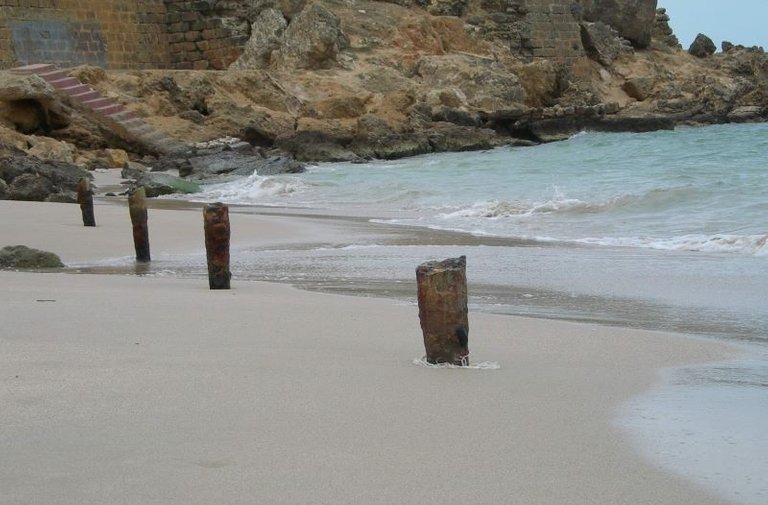 NIKON E7600
ƒ/7,3
1/292
19,1 mm
ISO50
Para proteger las salinas de incursiones inglesas, francesas y holandesas, la Corona Española mandó a construir una fortaleza militar, la cual la terminan a principios del año 1625. Se le dio el nombre de Real Fuerza de Santiago de Arroyo de Araya, (Santiago, por el patrono de España; Arroyo, por el gobernador y Araya, por el nombre del lugar). Fue la primera fortaleza de importancia de la capitanía de Venezuela.
Fuente
To protect the salt mines from English, French and Dutch incursions, the Spanish Crown ordered the construction of a military fortress, which was completed in early 1625. It was named Real Fuerza de Santiago de Arroyo de Araya, (Santiago, after the patron saint of Spain; Arroyo, after the governor and Araya, after the name of the place). It was the first fortress of importance of the captaincy of Venezuela.
Source


Información de la fotografia:
Photography information:
NIKON E7600
ƒ/7,3
1/292
19,1 mm
ISO50