It's been a near perfect day, friends. I've been slowly chipping away at some meaningful @eos.detroit writing and artwork that will be released in our Q3 Proxy Prospectus at the end of this month. I had some time at home, got through household chores like dishes and laundry, then made my way to @caffetto for more writing, blogging and a few games of MTG with @tarotbyfergus. I can not tell you how positively that time affects my mental and psychological health. Oh! There was also an iPhone 12 event today, which should be within my grasp by the end of the month.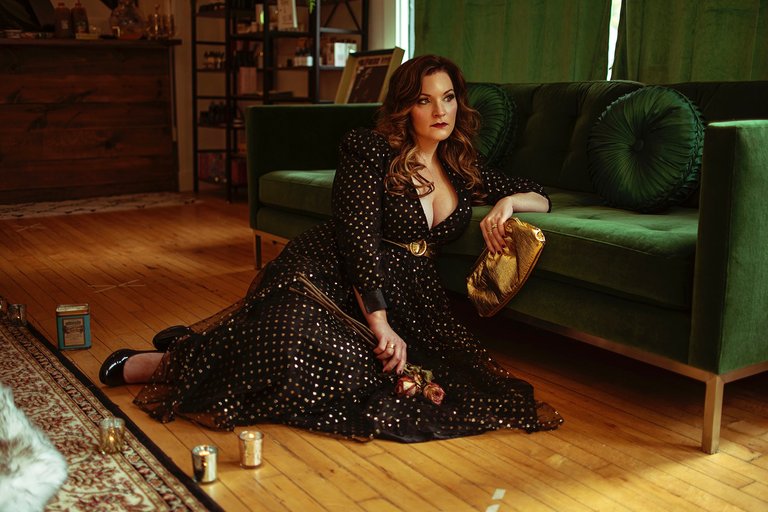 I'm back to share more photography from the Lovely Organic Apothecary from a few weeks ago. As I mentioned, this event was the first time I've shot in person since March, just before the pandemic really hit the world. I feel I transitioned well, setting up a recording studio, buying video equipment and investing in what the next year or so of my life would almost certainly look like. This event, however, did reaffirm that there's nothing like having a creative outlet with good people, in person. No replacement for that kind of energy.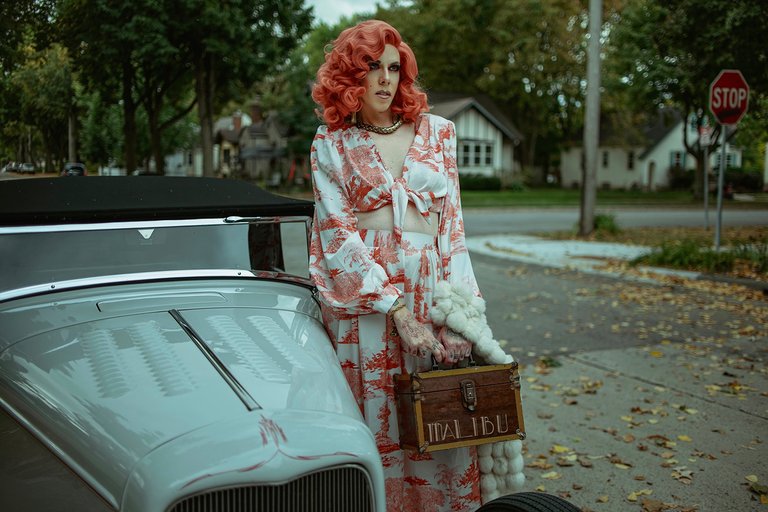 This was a two day event, with six beautiful clients. The edits I'm sharing tonight are from the first day of the event. Hayley and Jessica both had varying degrees of experience modeling, and Casey is an extroverted drag queen that loves being in front of the camera. She even brought a friend with a classic car to shoot outside of the salon. One thing that I'm so grateful for, is that I felt really "on". That's a big deal after not shooting in person for seven months. I had some doubts the night before, but my confidence came through once I started shooting.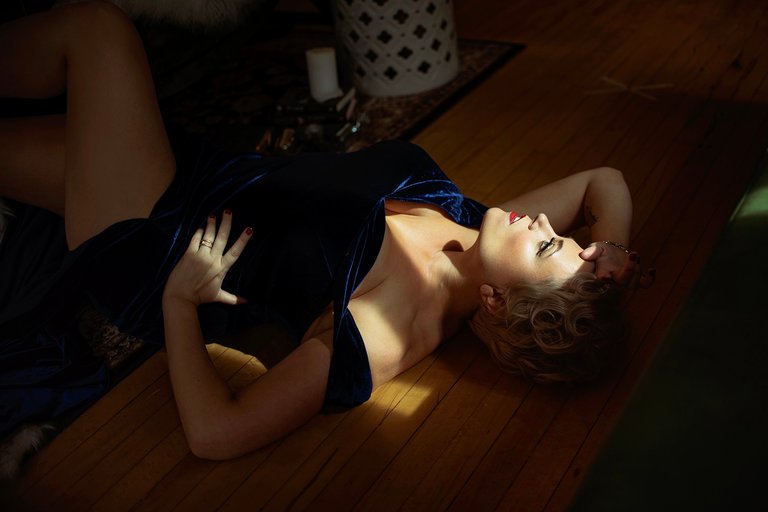 There will be more from this event. Like I said, these photos are from the clients on day one, and the next round of edits I'll be working on are from day two. I'm really happy to share these, and to finally feel like my creativity is beginning to match my productivity. I got a lot done today, and I feels great to end my night with a post here on the blockchain. I'm going to publish then and crash in to bed while I finish inking a page I'm working on for @eos.detroit. Thanks so much for reading and following me here on Hive. Have a great night, everyone!