Good evening, @hiveio. There's still people in crypto Twitter talking about Voice. I've been in the Voice beta since it's first day, and posts like I'm about to make are why I love this platform so much. Only about 1/3 of my photography is nude, erotic, etc., but it is still a 1/3. I'll never be able to share those photos on Instagram, Voice, or most other social platforms, so let's take a moment to celebrate having a censorship free corner of the internet for blockchain artists. Alright, rant over.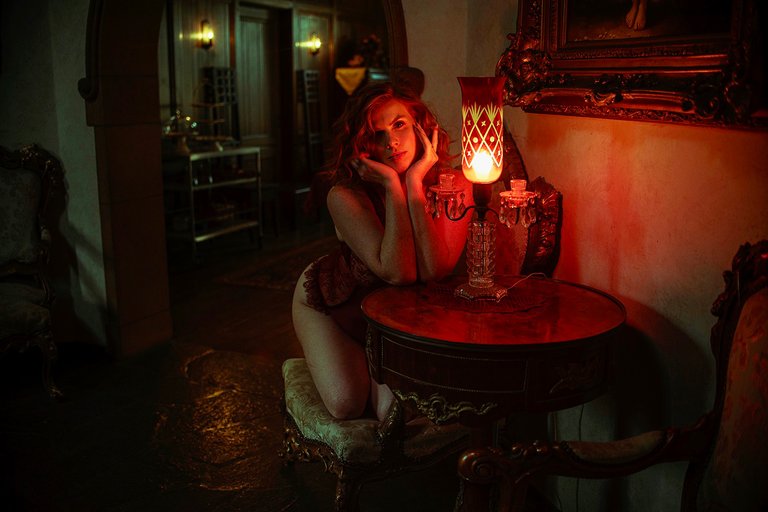 These photos are of my dear friend Jenni. I've met thousands of people over the years and have photographed hundreds of clients. I typically enjoy my time with everyone, stay in touch with a several, but become close friends with only a few. Jenni and her husband Bert have become those kinds of friends. There are some of the most supportive people, often hiring me when I come to LA, buying copies of my books and prints whenever I list them, subscribing to me on Patreon. They are amazing!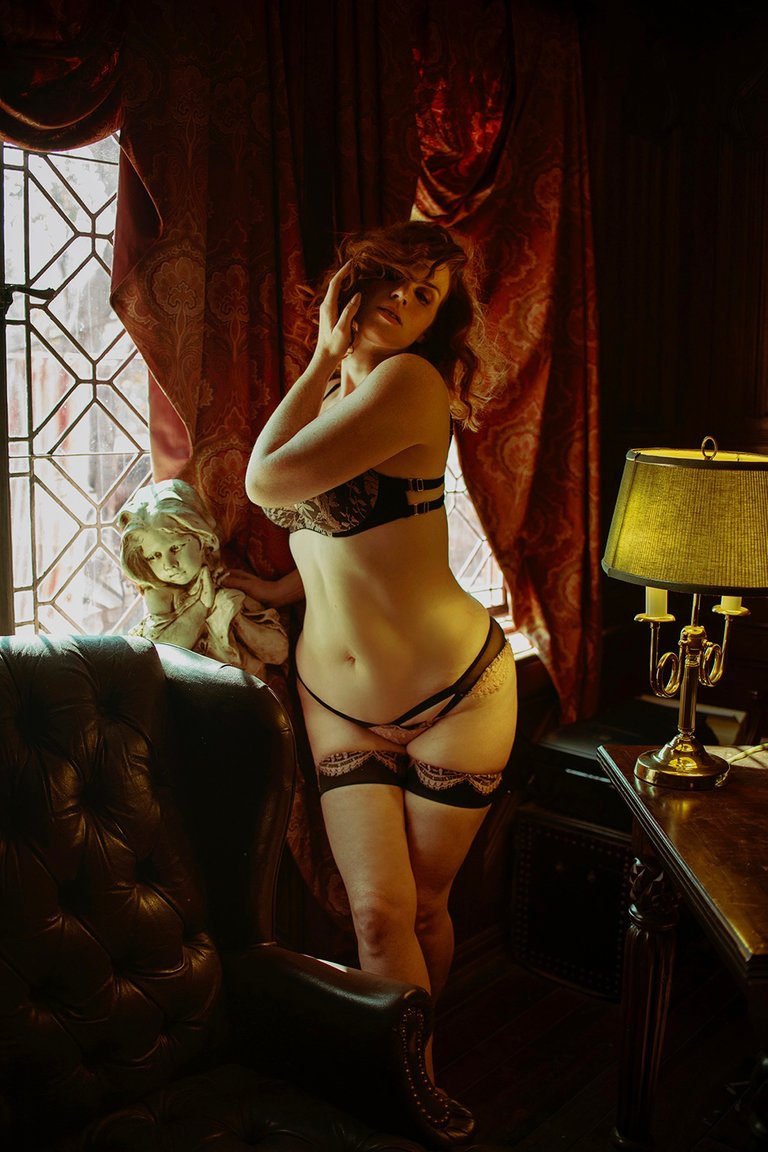 Jenni and I shot together most recently in LA, late 2019. She met me at the Clark Gable estate in La Cañada, which has become my home away from home when in California. Jenni had just had her daughter and I believe this was her first shoot after becoming a mom. A big honor for me to be the one capturing her. The mansion expands forever with endless rooms and dark lighting for me to shoot. Jenni and I had always shot during the annual NOIR event, so this was much better to not be constrained by time.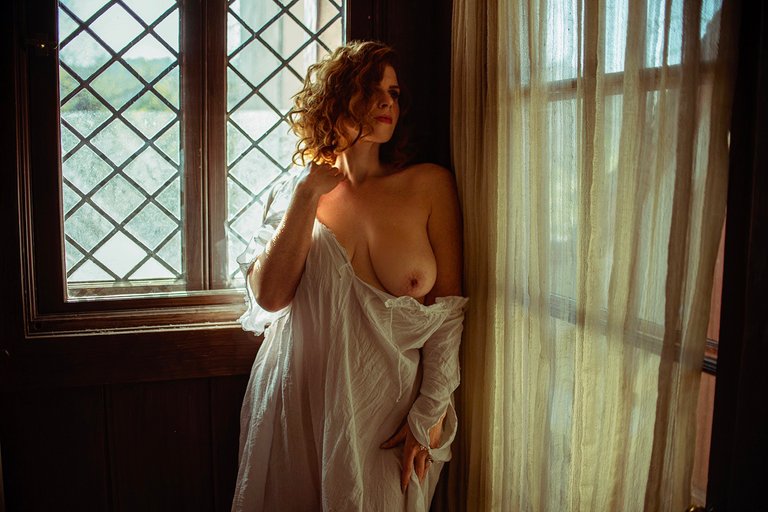 This was the last set of edits I owed Jenni, but she's been so wonderful to me, I'll probably do a few more for her when things settle down in my life. This has been a full day. I finished some artwork for @lovejoy, finished some work for @eos.detroit that I'm hoping excites the NFT space, and I have a shoot first thing tomorrow morning. My first private session since March. Thanks for reading. I'm going to unwind and sketch in bed until I'm tired. Appreciate all of you in the Hive community.