Good evening, @hiveio! I'm afraid this may end up being one of my only posts for the week. @eos.detroit closed a huge deal […that I can't talk about at the moment] and much of it is on my shoulders. I just had a family with meeting with @vermillionfox and @guthrie about what it's going to look like here at home. My door needs to stay closed and I need to be putting in 12 - 16 hours a day working on illustration but I am SO excited and I can't wait to share it with all of you. Seriously, the biggest career milestone since my book came out in 2018.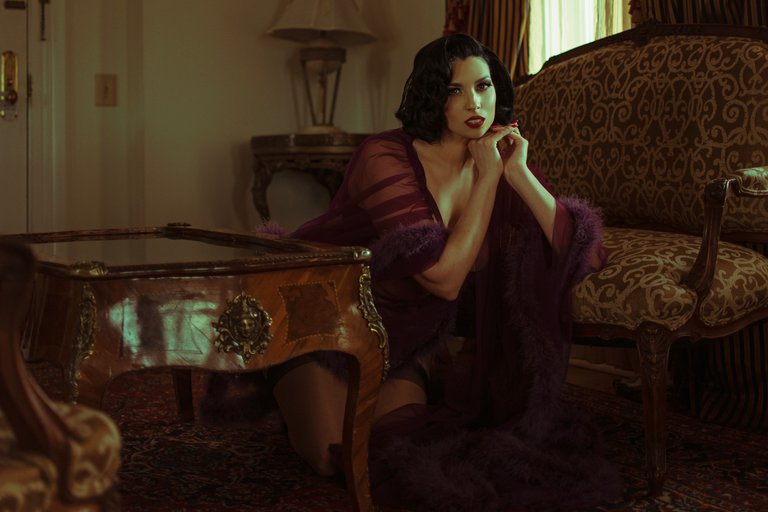 Alright, with the book being invoked, I'm going to talk about photography. While waiting on this deal to close, I decided to finish the last three edits I owed Liv Hexanberry, The Hexan Texan, burlesque legend in San Antonio, TX. I shot these photos during my first trip to Texas while visiting @roadscape. I had quite a few shoots booked during the brief trip, but having the chance to work with Liv was definitely a highlight. She managed to book a gorgeous historic hotel in San Antonio, and as a burlesque performer, had endless costume options for us to shoot in.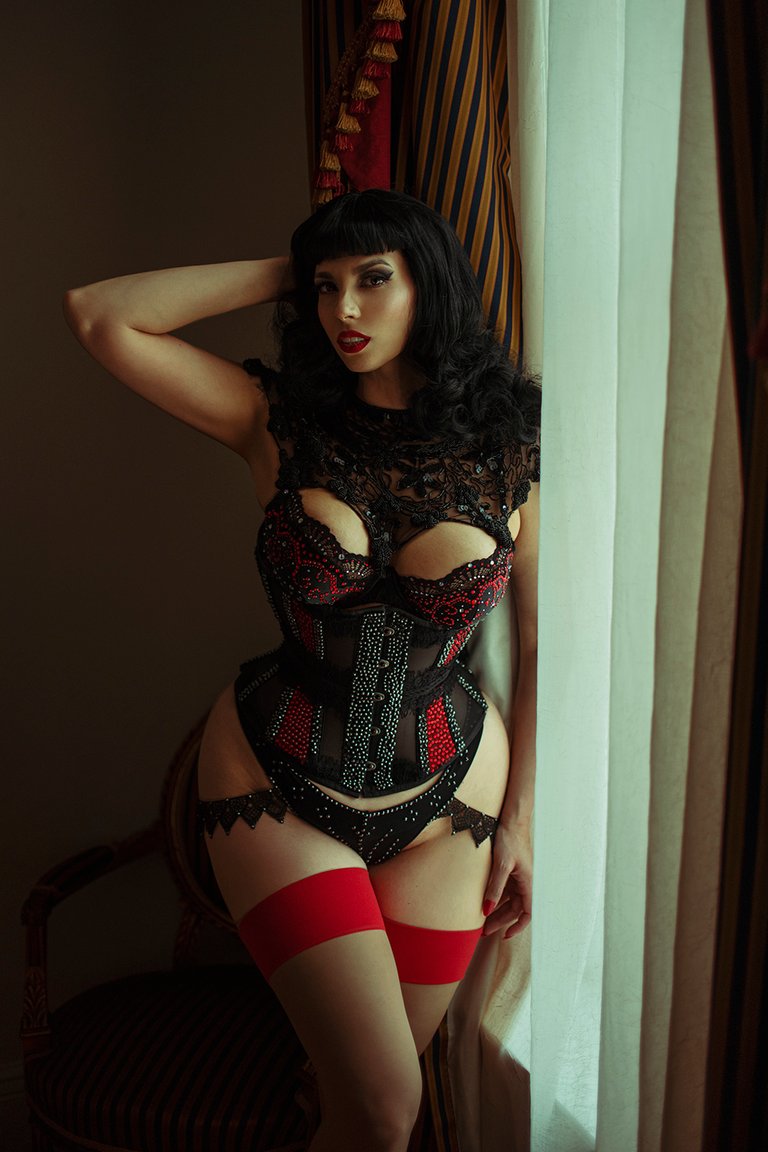 The space itself was such a compliment to my style of photography. I use an approach called diegetic lighting. Many photographers throw around the phrase, "natural light", which means window light or daylight. Diegetic lighting just means the lighting that's in the room. Sometimes that's lamps, candles, mirrors, and yes, sometimes windows. All of it in this 100 year old hotel wrapped Liv in even, soft light, contrasting her dark hair and wardrobe. I feel like many of these shots captured her as a model and as a person. I'm really proud of how they turned out.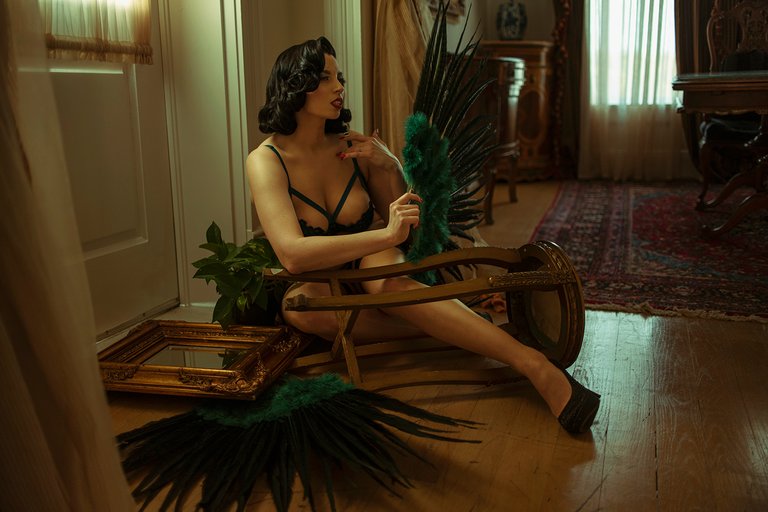 This is the final set of edits that I owed Liv, so going in to this art crucible week, I feel relieved knowing that she's now finished. She's been incredibly patient while I've been catching up on owed work. Photography is going to have to take a backseat for the next 7 days. Everything will. I even got my new EUC, the Kingsong S18, and unfortunately, I won't be riding it until at least next week. Such is life. I'm happy for the opportunity I have in front of me right now and I'm going to make sure it's outstanding. Good night!