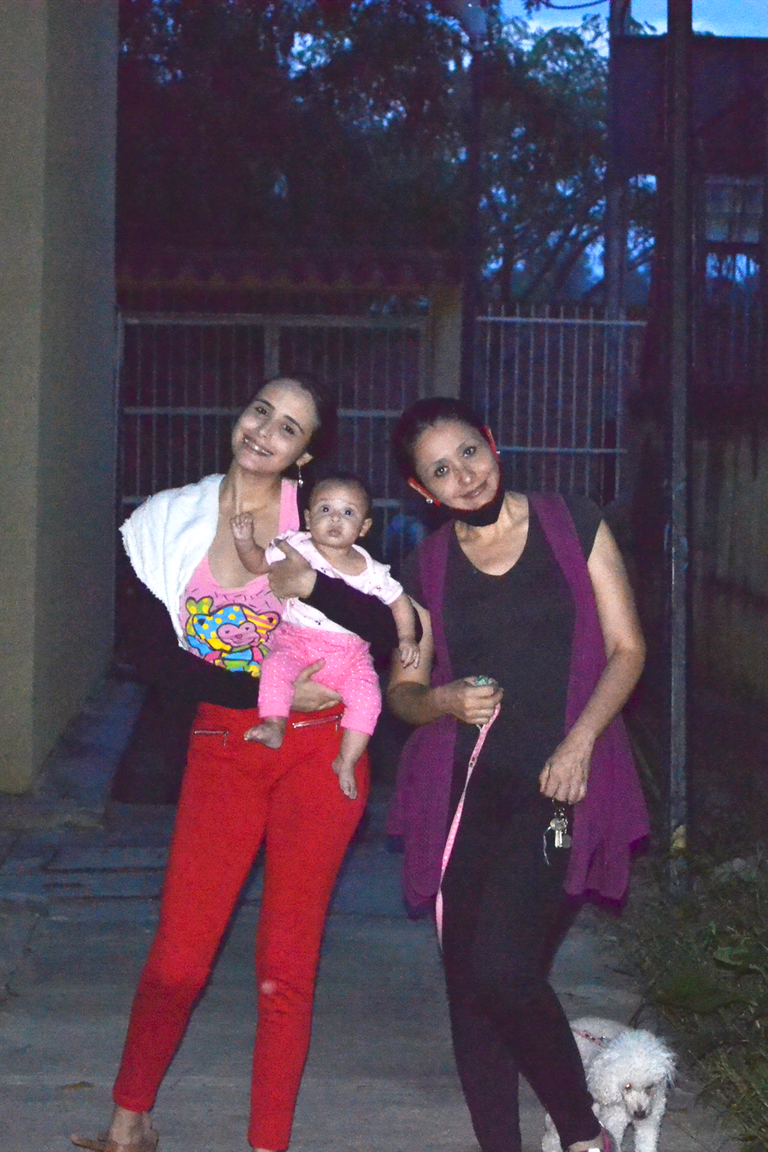 Greetings friends, in this publication I wish to show a photograph I took of my beloved family.
Perhaps it is not the best focused picture, nor the picture with the perfect lighting, it was taken when the sun was setting.
I love this picture because the people in it are my family, I will name them from left to right:
My daughter, my granddaughter, my wife and my pet.
On this day I thank God for having me at 4 o'clock.
This photo was taken with my Nikon D3100 camera and edited to give it some light in photoshop, I leave the original photo so you can see it too.
---
ORIGINAL PHOTO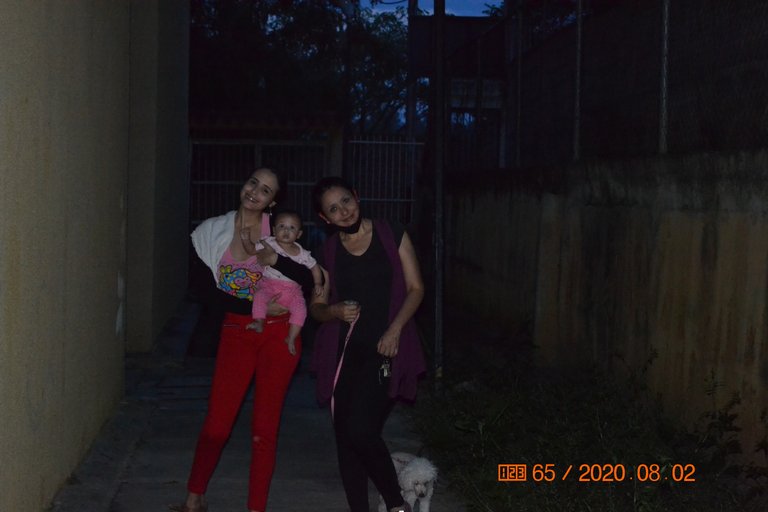 Saludos amigos, en esta publicación deseo mostrar una fotografía que tomé a mi amada familia.
Quizás no es la foto mejor enfocada, ni la foto con la iluminación perfecta, fue tomada cuando el sol se estaba ocultando.
Me encanta esta foto porque quienes ahí aparecen, son mi familia, los nombraré de izquierda a derecha:
Mi hija, mi nieta, mi esposa y mi mascota.
En este día doy gracias a Dios por tener a mi lado a las 4.
Esta foto fue tomada con mi cámara Nikon D3100 y editada para darle un poco de luz en photoshop, dejo la foto original para que puedan verla también.
EDITED PHOTO