Uluru and Kata Tjuta (aka Ayers Rock and the Olgas) lined up at sunset from a helicopter is certainly one of the most amazing landscapes I have had the good fortune to witness. This is a wider crop than the previous shot I put up from this aspect. You can see the colour gradient in the sky from the sunset picking up the red dust that is constantly travelling across the outback.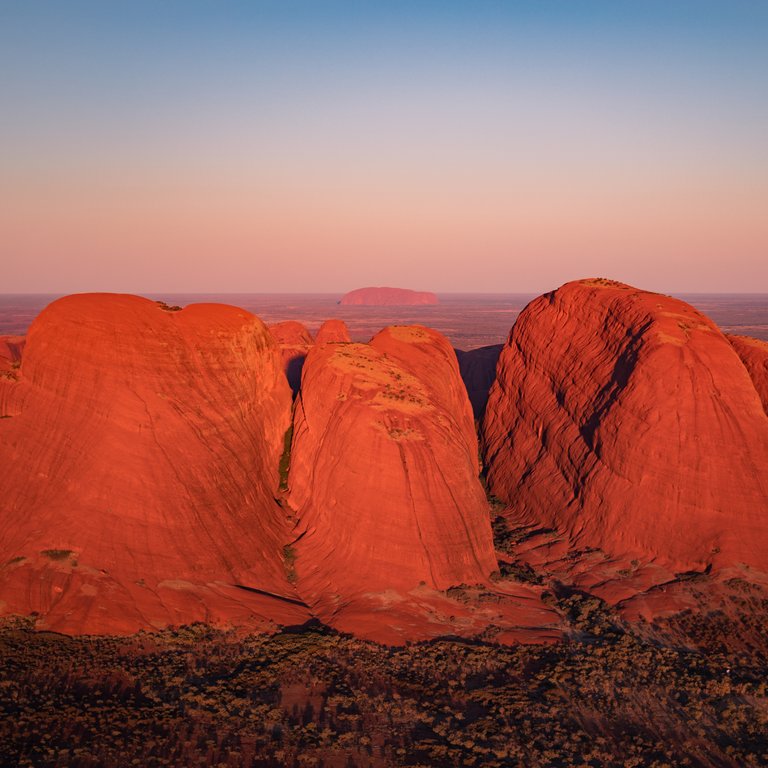 Had to shoot this at fast speed as in a moving helicopter. It was taken at 1/1600, f/1.4, ISO 100 at 50mm using a Sigma art 50 prime lens.
If you would like to learn a little bit more about my background in photography you can read the interview @photofeed did with me here.
Robert Downie
Love Life, Love Photography
All images in this post were taken by and remain the Copyright of Robert Downie - http://www.robertdowniephotography.com