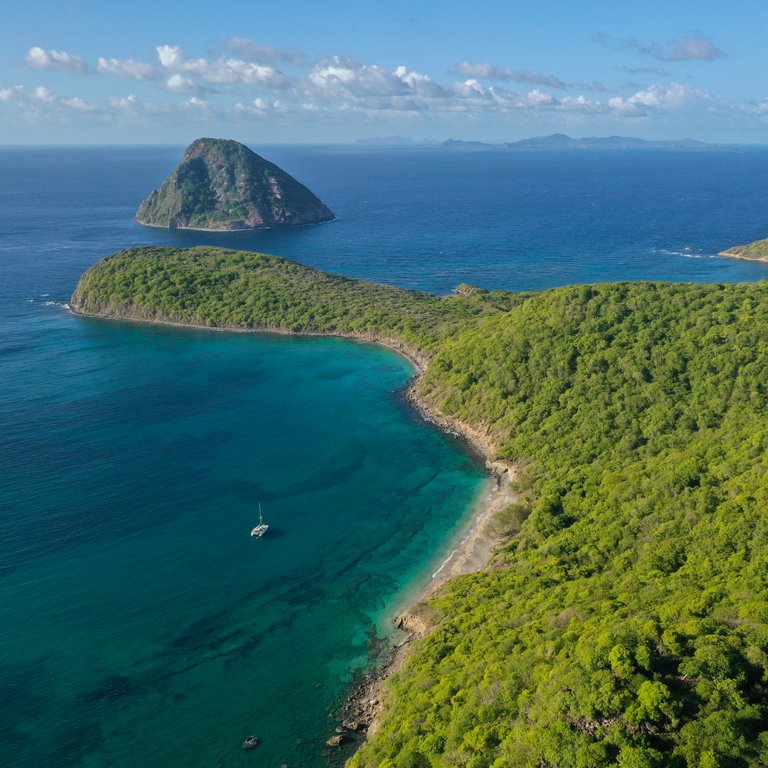 We were the only ones anchored at Ronde Island when we stayed here for the night. It certainly would have to be one of the nicer anchorages we have experienced on SV Cirrus. We had stopped to enjoy a little isolated peace on the way north to Carriacou. We never did make it up to Carriacou however as some impending weather had quickly organised itself into Tropical Storm Gonzalo. The morning after taking this shot the NOAA storm forecast map had Gonzalo tracking right over us as a Cat 1 Hurricane. So, in what was a stressful couple of days, we quickly headed back down to the south of Grenada to prepare in a so called "hurricane hole".
After the crazy season of bushfires in Australia which reached our property and threatened to burn our house down, then being stranded at anchor in Saint Martin for almost 3 months in Covid-19 lockdown while almost all world borders shut down to Australian flagged vessels, we were wondering if 2020 was going to also add a Hurricane to our list. Luckily Gonzalo never gained the necessary strength to be declared a Hurricane and we escaped the worst of the winds as it passed just to the south of us at Tropical Storm level. You can see the storm passing below us on some satellite cloud altitude mapping below.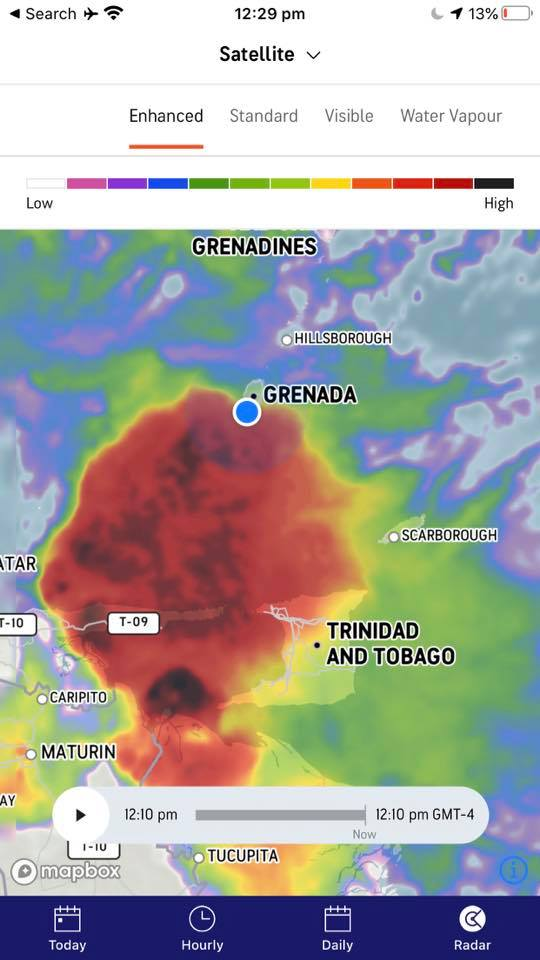 Kids are back in summer camp here for a week next week so weather permitting we might try again for Carriacou after that 😉 I have included a wider crop of the title photo; let me know which crop you prefer and what device your looking at it on ?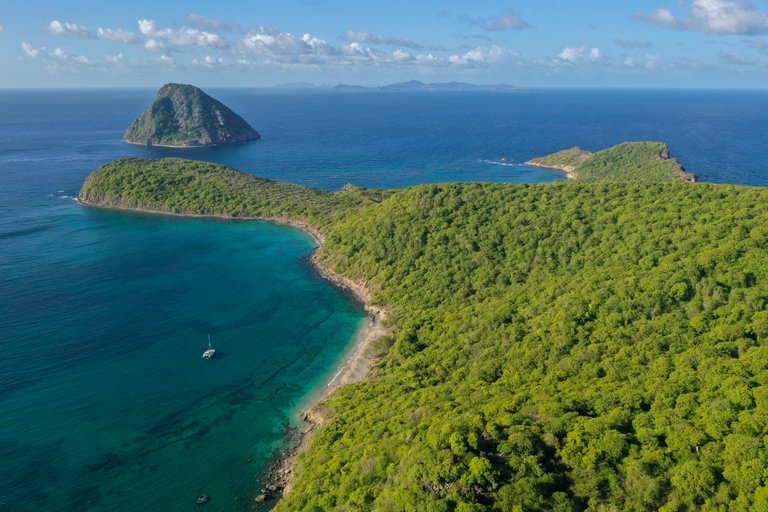 If you would like to learn a little bit more about my background in photography you can read the interview @photofeed did with me here.
Robert Downie
Love Life, Love Photography
All images in this post were taken by and remain the Copyright of Robert Downie - http://www.robertdowniephotography.com