It takes a few weeks to hike to the top of the glacial moraine locking in Imja Tsho. The lake is perched on top of the glacier at 5010m. The twin peaks of the Amphulapcha's dominate in the background at 6202m and 6118m (20,348 and 20,072 ft). Nepalese Himalaya, Nepal.
I took this shot on Fuji Velvia slide film. What is the longest you have been on a trek for ? We spent over 30 days hiking on this expedition in Nepal.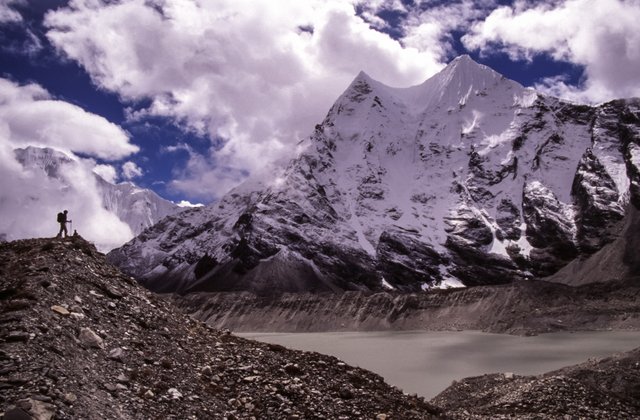 If you would like to learn a little bit more about my background in photography you can read the interview @photofeed did with me here.
Robert Downie
Love Life, Love Photography
All images in this post were taken by and remain the Copyright of Robert Downie - http://www.robertdowniephotography.com