Here's today's entry for the popular #colorchallenge photo initiative, originally started by @kalemandra. This has become one of the most popular group participation initiatives we have here on Steemit (more than 3 years and counting!), and I really enjoy sharing various photos to fit the occasion.
The theme for today is "Tuesday Orange;" which is also the color corresponding to the Sacral Chakra.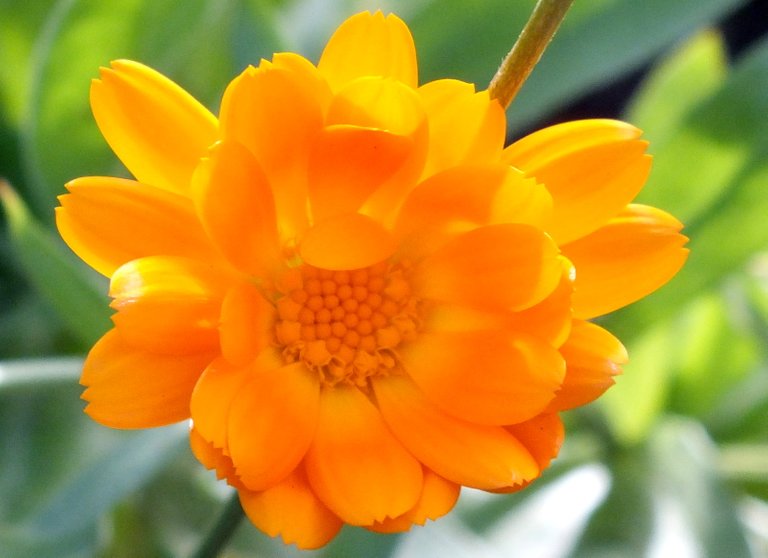 As we get into spring, new life is appearing everywhere. Since so many of us are in various forms of social isolation, remember that there's a whole world of beauty outside your door that is not off limits.
Here, one of our early calendula flowers greets the sun.
Have a beautiful day!