Hello friends today i want to share my fun time with all of you which i had done with my doggy my cute baby Taffi ❤...
In morning i was sitting on the sofa and behind me he was sit gently..I thought he was thinking something 🤔🤔 And to make fun of him i put the cushion on him and he started doing acting that he has no worry about this fun 😂...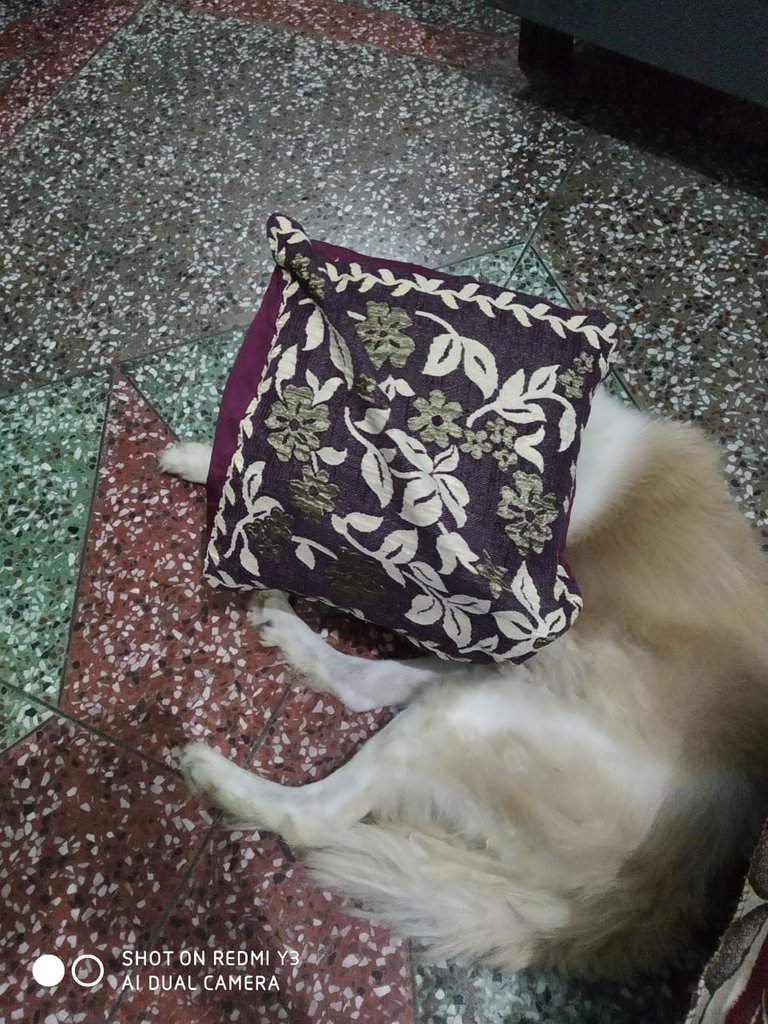 My dog bread was Border Collie he was 8 years old now and still he do fun with us and spend his all days with fun and joy...

ARE PETS ARE LOYAL?
Yes,it was absolutely correct that no one can be loyal like them.
They always give you love.
PETS ARE ONLY FOR SAFETY?
No,they are not for safety only.
They help us to remove our loneliness.
If we give love to them they will also return love.

Whenever i got tensed and no one is there with me then i talk to my Taffi and i feel relax...
So if any of you had any pet do enjoyment with them...😍😘
GIVE THUMBS UP👍👍
GIVE YOUR LOVE AND SUPPORT ❤ ❤
GIVE YOUR FEEDBACK❤❤
Yours truly @anmolsingh3006