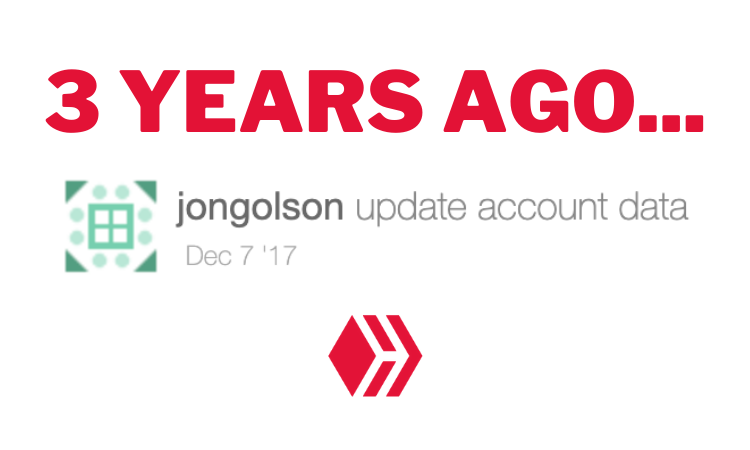 My life was kinda in...A mess to say the least.
Nothing you haven't heard before if you've been reading my blog over the past few years...But I was in a very dark place. Trying to figure out how to progress and where to turn to save my business...I looked to crypto!
I noticed 'the blockchain that shall not be named' in a faucet called Eobot actually...I clicked and I noticed a banner that read:
Come for the rewards, stay for the community!
What...A social media based blockchain????
I thought it was a cool idea, almost too good to be true...And then shut the browser window LOL
Nope, I didn't join the moment I saw the blockchain...I actually left and then came back a few months later....
The day was December 7th, 2017....

Back then, it was a challenge just to get an account...Believe me, we were nowhere NEAR @hiveonboard and sometimes, people couldn't get an account for weeks, if not months. I got lucky and had my account within 24 hours...
I had no idea what I was doing, but I started following accounts...
Guess who was first?

LOL We'll just leave that there.....
I didn't even understand what upvoting was, but I remember that first night...I downloaded the white papers and the blue paper and started reading...
SMT's man, I was hooked! This was going to be my home!
So I jump back on the chain and gave my first WHOPPING upvote. Which funny enough was a fellow book lover, talking about their top 5 books...

I was so hooked...I don't think you understand how many 'ah ha' moments I was having...
So much so that I actually didn't make my first post until 20 days later LOL
Not joking, my first post on the blockchain was December 27th, 2017....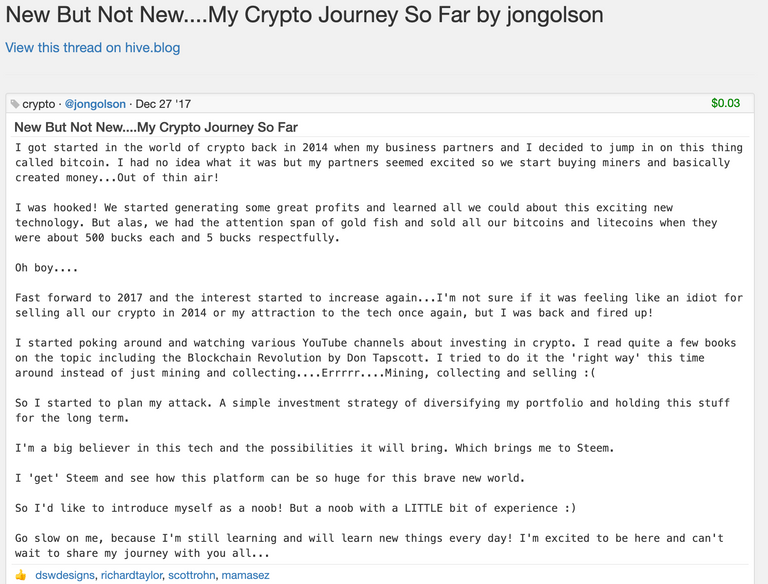 Pulitzer prize winning stuff here folks LOL
But look at those rewards....3 cents!
But still I was hooked, it was too late for me...The blockchain had me!
Wow...And here we are....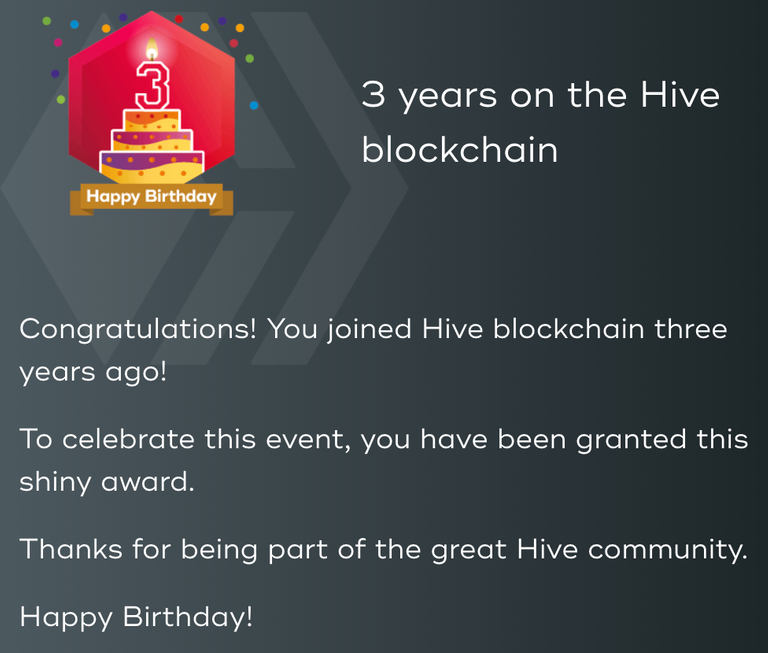 I got this awesome badge from @hivebuzz yesterday to cement my 3rd year on the chain. And what a journey it has been. It's taken me to speak at the SteemCreators conference in Toronto back in 2018 and then all the way to Poland for SteemFest3 later that year.
I've met amazing people in this community and have never been so fired up for the future than right here on Hive.
Heck, my business partner @blainjones and I even brought our entire community over here and have waving the Hive flag across the web as much as possible.
And building....We're just getting started!
Here's a few things i've learned on this journey so far, I hope it helps anyone just starting out or frustrated on the path so far:
Show Up. Everyday!
People need to hear this. There is no secret here. No secret handshakes needed. It's about effort. And when you ignore the noise and focus on delivering value to people everyday, good things happen. But it can't happen if you aren't here, everyday!
Ignore The Price
Yeah we all want $10 HIVE...But here's the thing, these markets will never be based on value and actual community...They are built on hype. We have a superior blockchain, fantastic activity and lots of development...Price will come. You just need to be enjoying the journey every day and then you don't care about prices!
Don't Expect A Thing
When I first got here, I was so happy with an upvote that got me 5 cents. I'm STILL happy when I get votes for 5 cents!!! I'm grateful for every single vote I get and thankful that people see value in my posts...But I never expect them. The whales aren't coming to save you, you have to build this with your circle and your efforts. When you do get some big votes, enjoy it, be thankful and move on...Deliver value every day, you WILL get noticed.
Put Some Skin In The Game
I remember when I first got started here, the dream of getting to 500 'staked tokens' was a pipe dream...You have to remember, back then these tokens were trading around 8 bucks each. So I decided I had to buy in small chunks, as often as possible. I started to dollar cost average and developed that ol' 5-500-5000 formula that I still use to this day. Because of that, I'm to levels I never dreamed of being possible...But it doesn't happen without fiat in the game or daily effort...You have to do both!
It doesn't have to be thousands...And never spend a dime you cannot afford to lose, but give yourself a goal to hit and work towards it every day!
Enjoy The Journey
Sounds corny, but the biggest asset you will gain here is...The community! Hive is...Awesome. Every single last one of you! Enjoy this place, it truly is a remarkable platform and I do believe we are just getting started!
Here's to another awesome 3 years!!!!
Thank you for sharing my journey with me, I appreciate every single person that has ever engaged with me!
---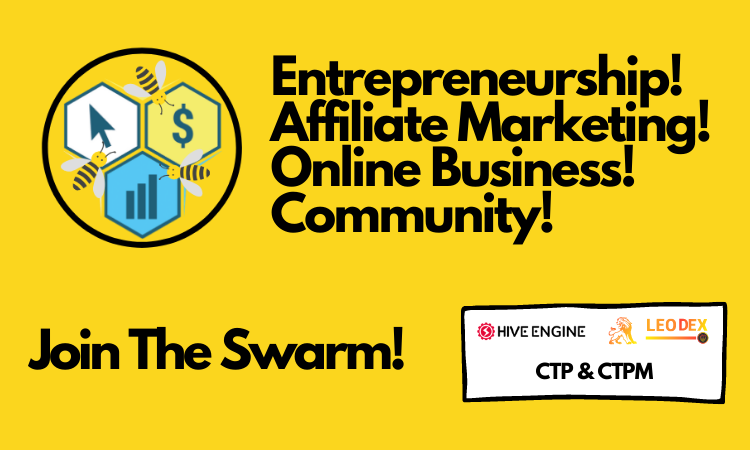 Let's grow together!!!
Come say hi and meet with the most dedicated and fired up entrepreneurs on the blockchain ...
The CTP Swarm
We're big on community!
And we'd love to have you join the CTP Swarm!