on this day I went to the forest to look for small animals, for the material of my post today and I got this small animal of this type of insect standing on a leaf with its family.
he ... at that time I saw this insect animal was standing with his friends on one of the leaf stalks then I took a picture, and today I will show some collections of this small animal stock.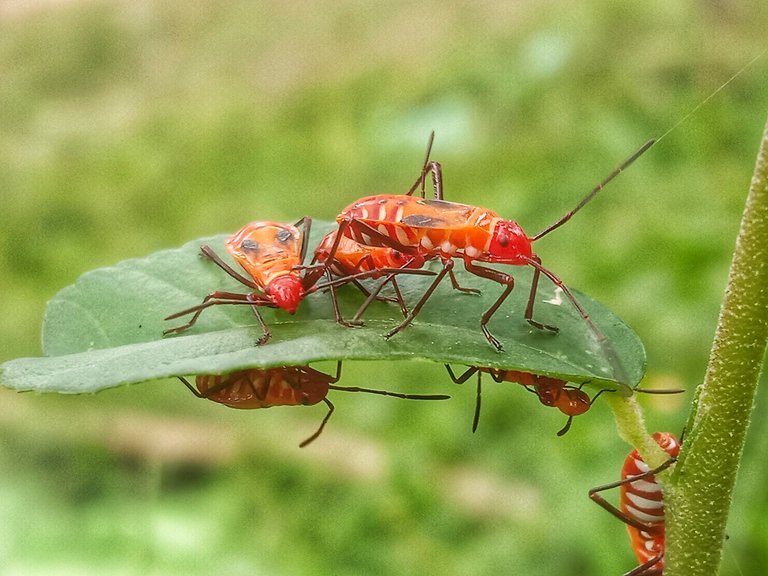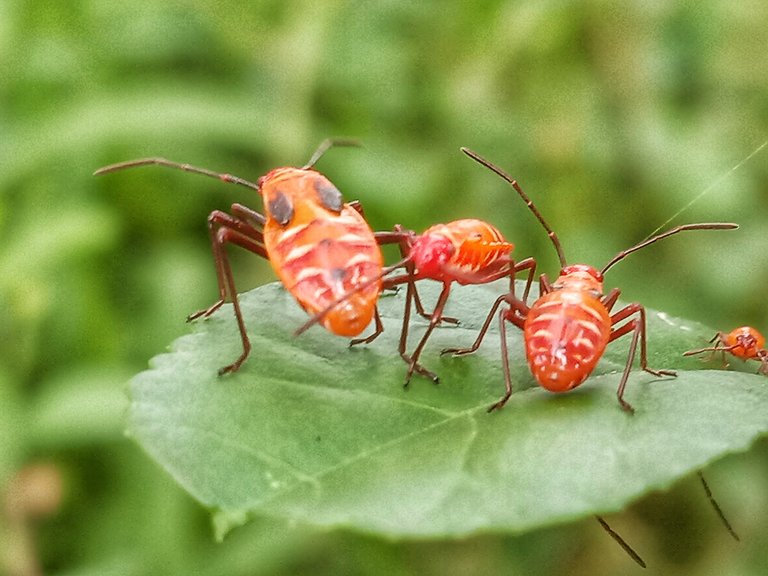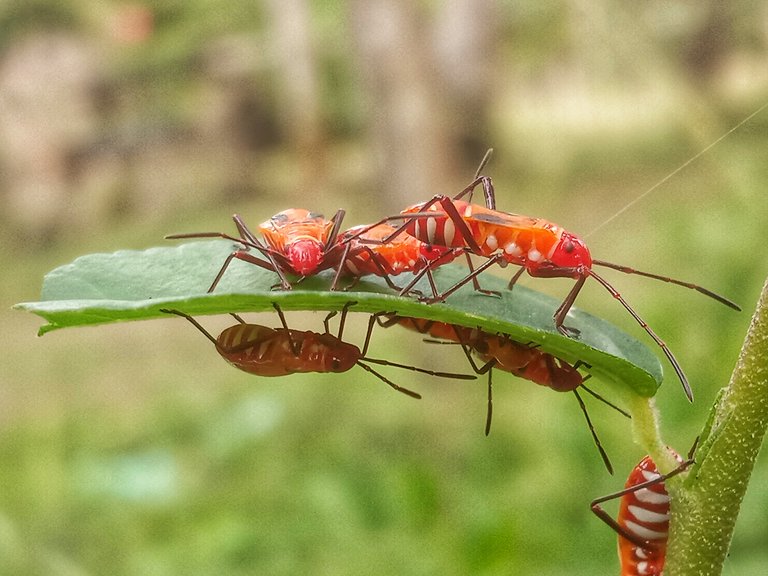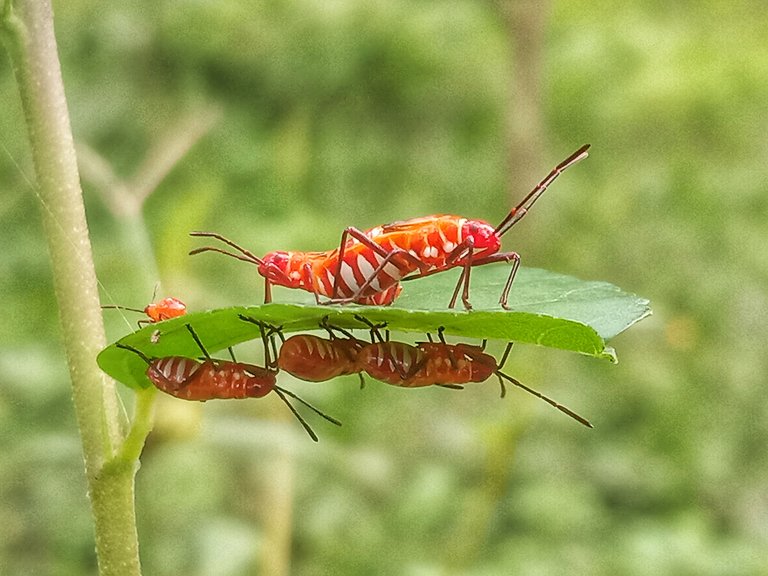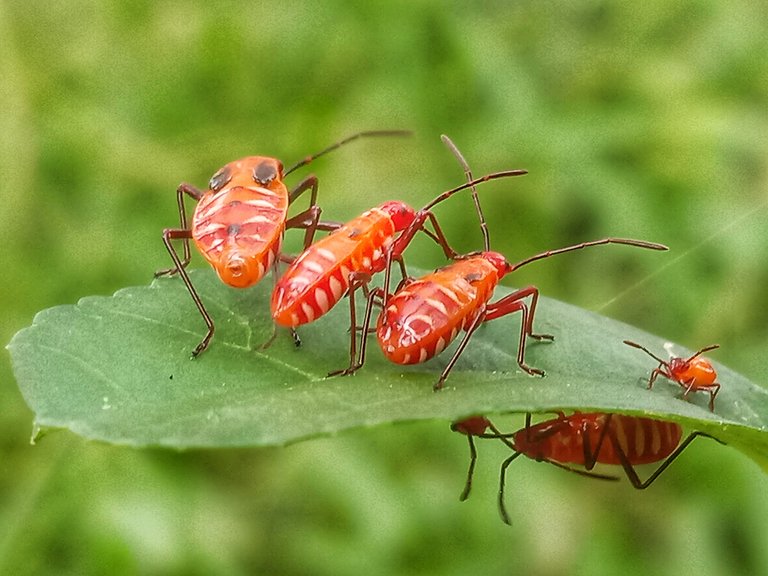 This little insect looks very beautiful and attractive. It looks like he's standing with his family, which is very interesting I've seen and at that time they didn't notice my movements so I managed to capture some photos of this little insect animal.
but unfortunately I don't know the name of this type of insect later I'll find out about this small insect animal.
---
---
Camera : Vivo y12
Location : Aceh forest, indonesia
Category : Animal
only this I can post today hope you like my post today, please support because your support means a lot to me. greetings and thank you very much for your visiting.