[ENG-ESP] AFRICAN SNAILS (ACHATIN FULICA) // CARACOLES AFRICANOS (ACHATINA FULICA)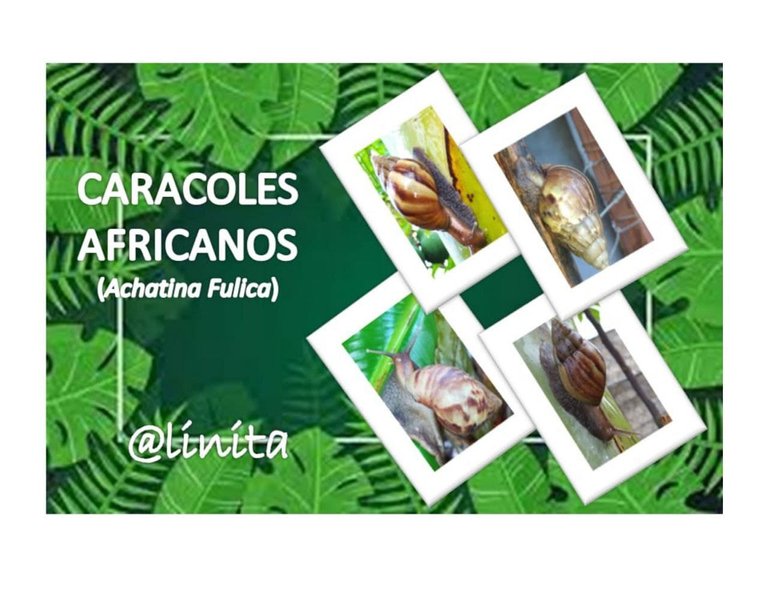 English
Helloooooo! My dear friends from Hive. Especially the #StockImages Community.
It is really nice to find a community where you can share your images that you jealously guard to be admired by everyone. In my case, I have kept a few that I consider appropriate to share in this space so that anyone interested can make use of them.
The images that I will share with you were taken in the backyard of my house. They are a species of snail and having no knowledge of them, I did an investigation online, it turns out to be a species known as Achatina fulica, or better known as the African snail that has dangerously expanded throughout several states of Venezuela. It is a dangerous transmitter of at least 11 diseases, including meningitis, bronchitis, intestinal disorders, and encephalitis. It also causes damage to vegetation and has been identified as a pest for more than 500 types of plants, especially in cauliflower, cabbage, cucumber, legumes, banana, milky, citrus and cocoa crops.
Possibly they came to my patio because I have banana and milky plants planted, now let's go look at those photos. Without further ado, let's get started.
Spanish
¡Holaaaaaaaa! Mis queridísimos amigos de Hive. Especialmente a la Comunidad de #StockImages.
Es realmente agradable encontrar una comunidad donde compartir tus imágenes que con tanto celos guardas para que sean admiradas por todo el mundo. En mi caso, he conservado unas cuantas que considero apropiadas para compartir en este espacio para que cualquier persona interesada pueda hacer uso de ellas.
Las imágenes que les compartiré fueron tomadas en el patio trasero de mi casa. Son una especie de caracol y al no tener conocimiento de los mismos, hice una investigación por internet.Resulta ser una especie conocida como Achatina fulica, o mejor conocido como caracol africano que se ha expandido peligrosamente por varios estados de Venezuela. Es un peligroso transmisor de al menos 11 enfermedades, entre ellas, meningitis, bronquitis, trastornos intestinales y encefalitis. También produce daños en la vegetación y se ha identificado como una plaga para más de 500 tipos de plantas, sobre todo en cultivos de coliflor, repollo, pepino, legumbres, cambur, lechosa, cítricos y cacao.
Posiblemente llegaron a mi patio porque tengo sembradas plantas de plátanos y lechosas.Ahora, vayamos a mirar esas fotos. Sin más, comencemos.
---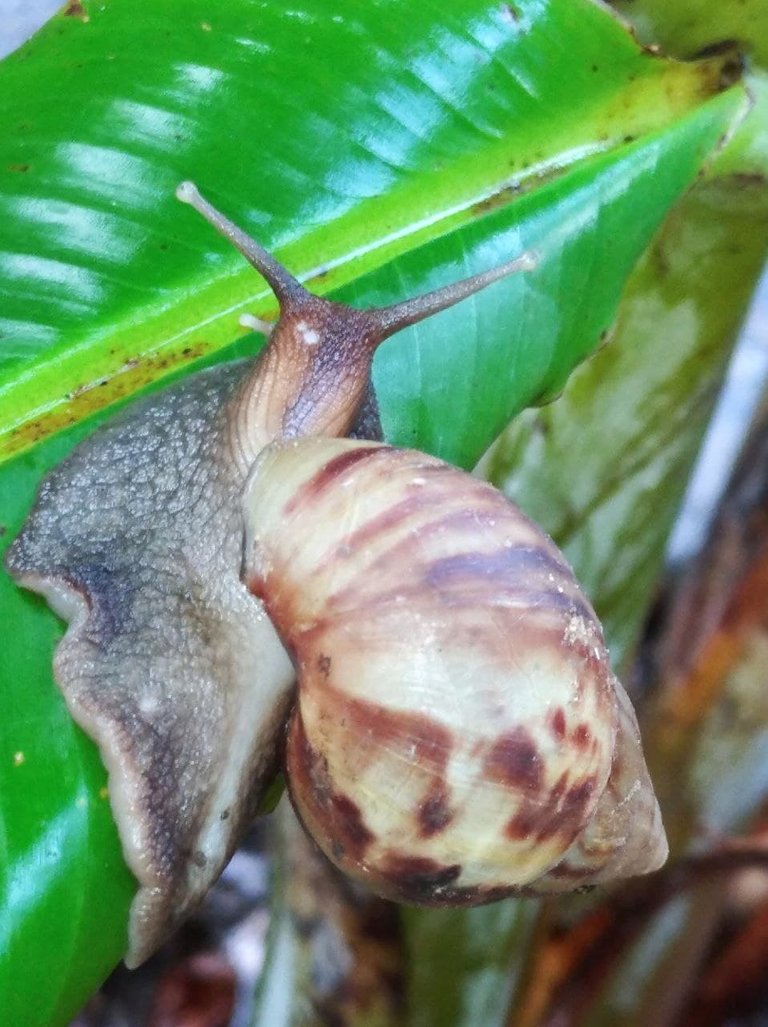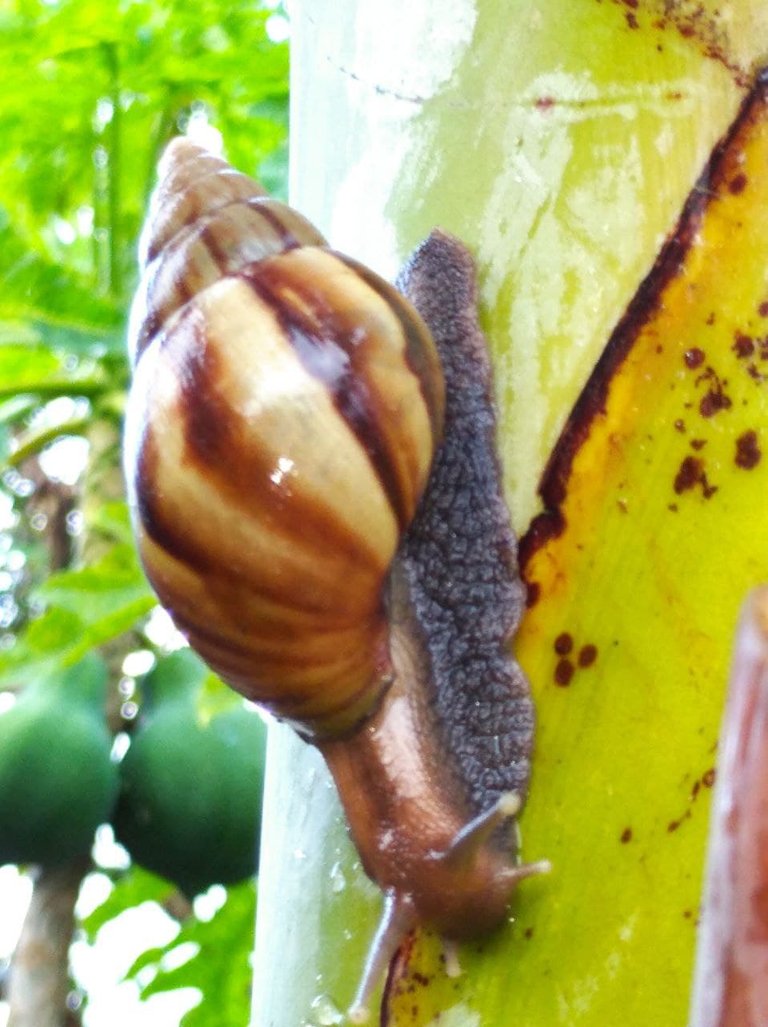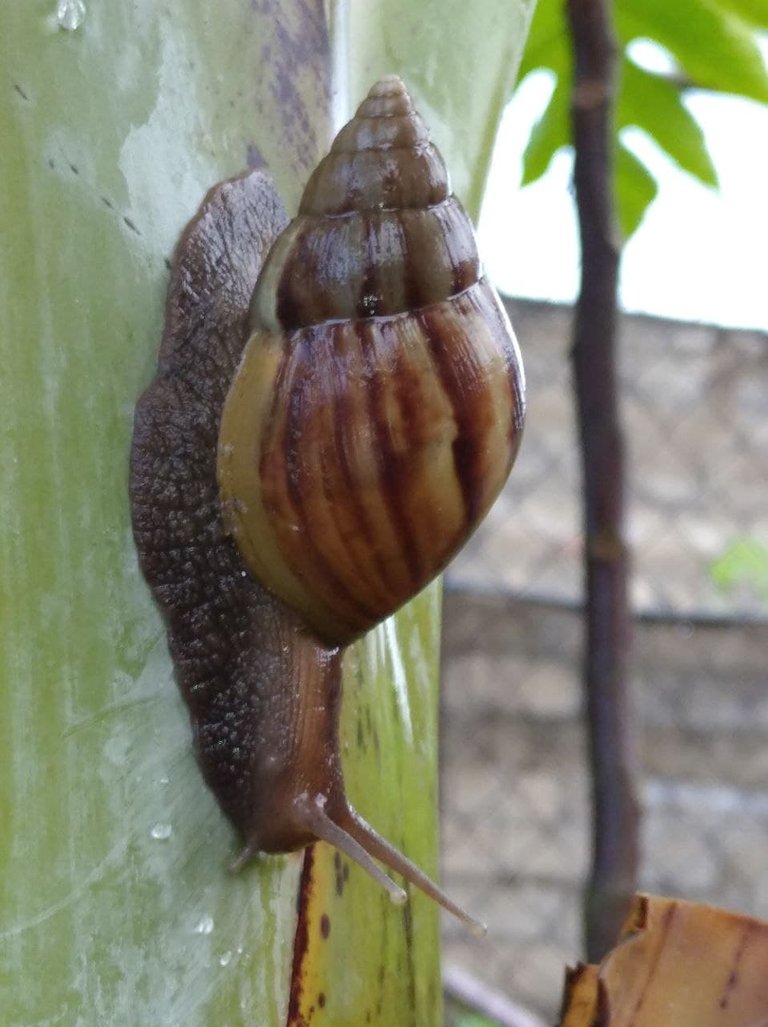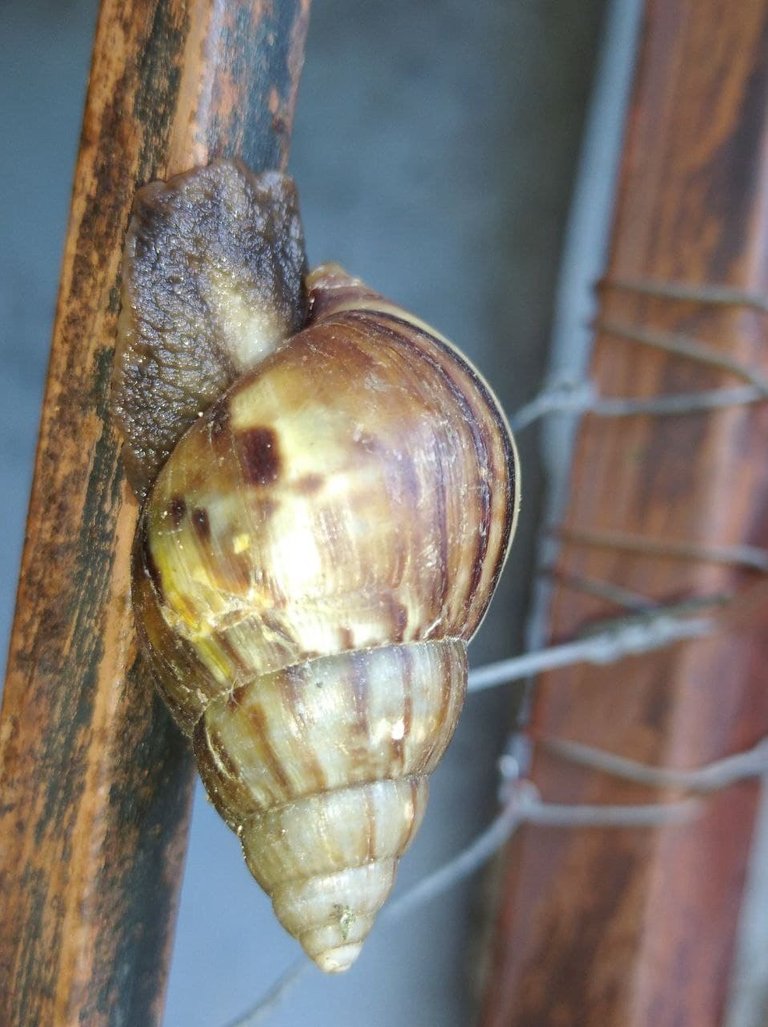 ---

---
---