With the Valentine's Day awaiting just behind the Saturday, I thought that maybe someone would need a heart or two to use in some post that deals with Valentine's stuff ...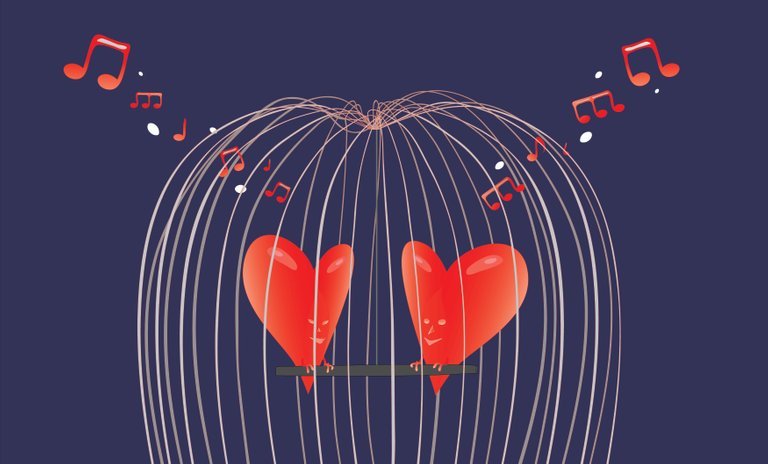 ... so I'm offering these singing hearts tonight ...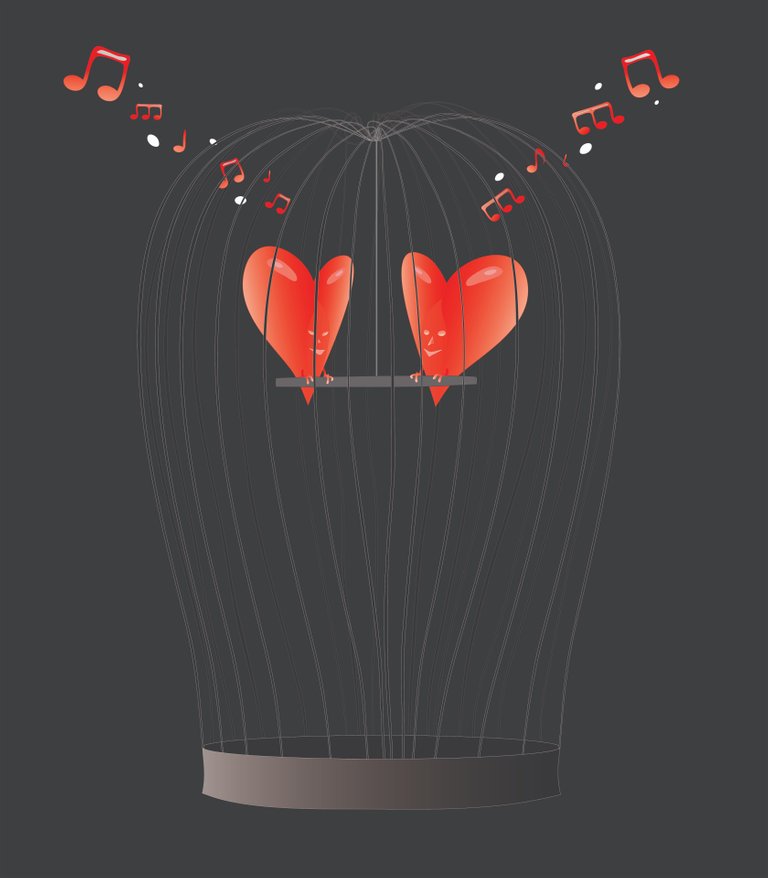 (Enlargeable)
... conveniently packaged in an elegant cage ... that guarantees their permanent presence in the picture.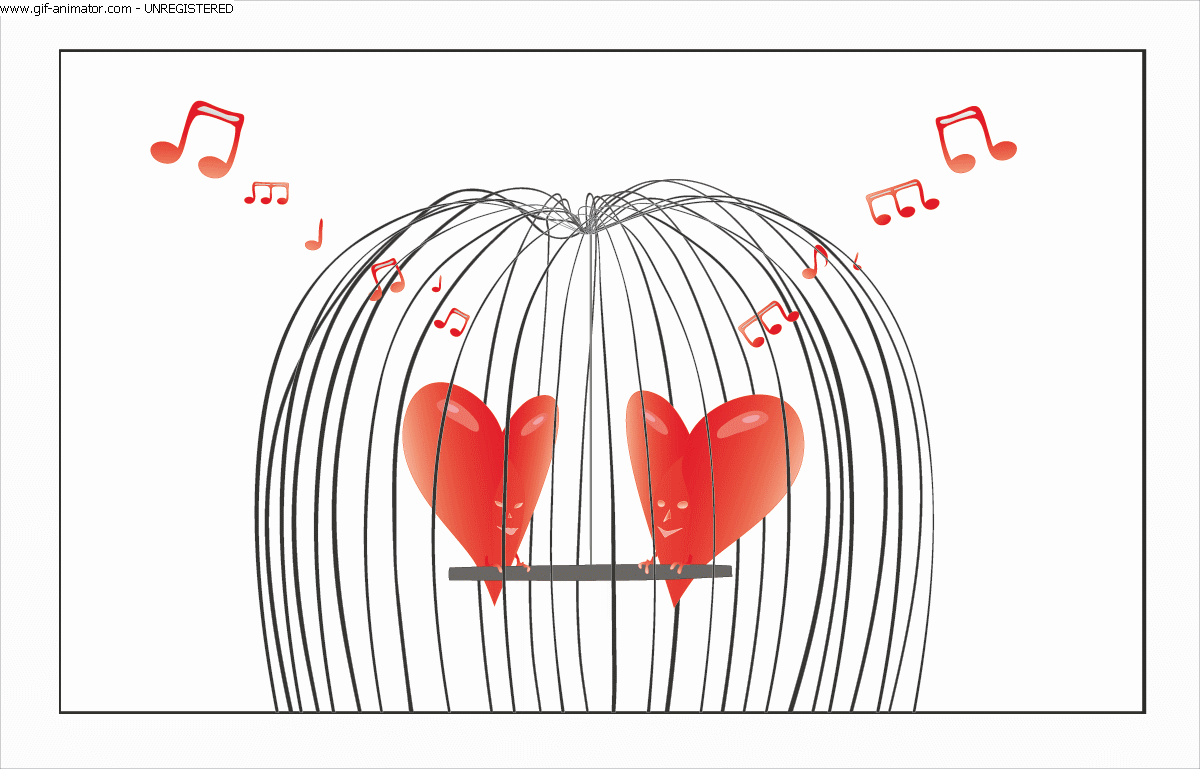 I did a little animation as well ... that you can also use however you want.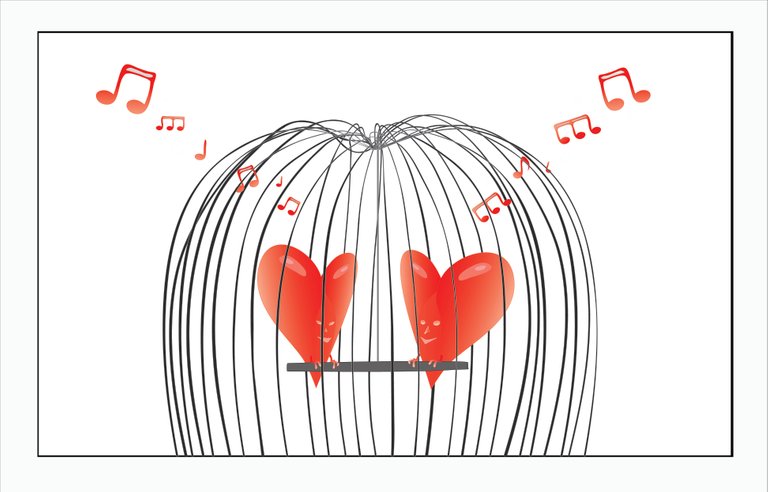 And that's it ... as always in these posts on HIVE, the drawing, the work in Adobe Illustrator and the animation, are in all segments my work.