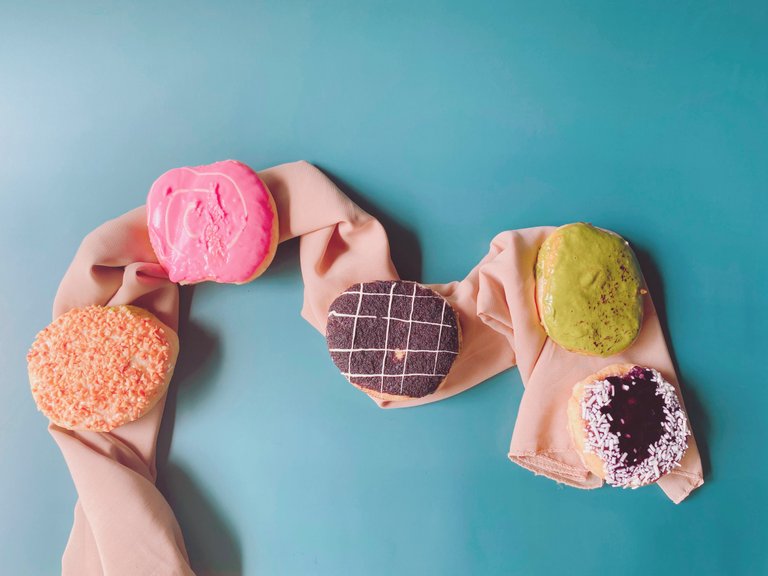 I've talked about donuts from someone far away, on my previous blog.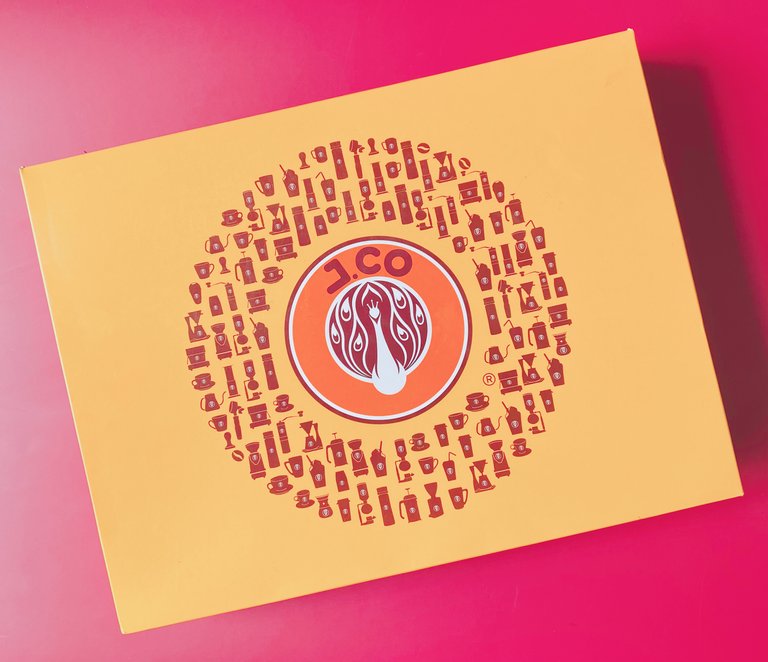 A Box of Happiness from Over 20 KM Distance
---
I decided to create stock images for Hive users using them, to illustrate lifestyle and food related articles.
---
Pastel Vibes and Minimalist
I like to create images using a background like this. We also often see the concept of images like this on Unsplash or other stock photo platforms.
The photo concept that I present is about minimalist photos. I use a solid background in pastel colors to impress a feeling of delight, and it's simple.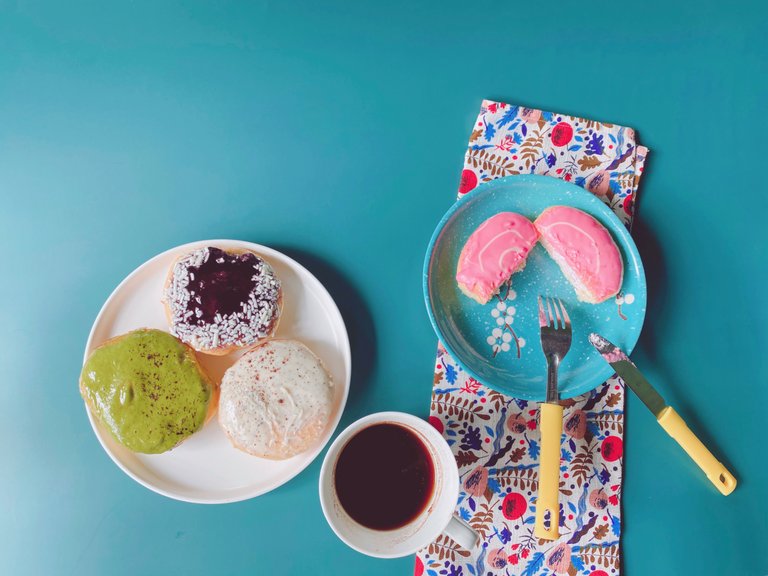 The various toppings on the donuts are also perfect for conveying the "pastel vibes" side.
The addition of a cup of coffee, and cutlery to show a still life impression in this photo series.
---
The Story Behind the Shooting Session
Unfortunately, I have a photo background that is neither water-resistant nor oil resistant. So I have to think about how the donuts won't contaminate my photo background.
Initially, I wanted there to be no barrier between the donuts and the photo background. But because of the problem of oil and water, in the end, I failed to fulfill this desire.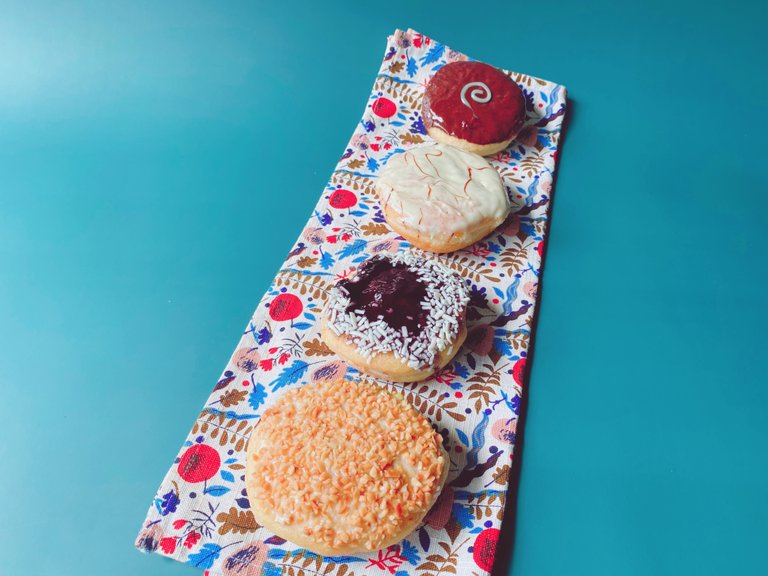 I used additional cloth and also plates. Not the best minimalist photo in my opinion. But I love to feel the joy that bright souvenirs share from the donuts and from the background itself.
Enjoy my stock images.
---
Index: Food Images; Donuts; Pastel Vibes; Lifestyle; Foodies; Sweet Tooth.
---
---
1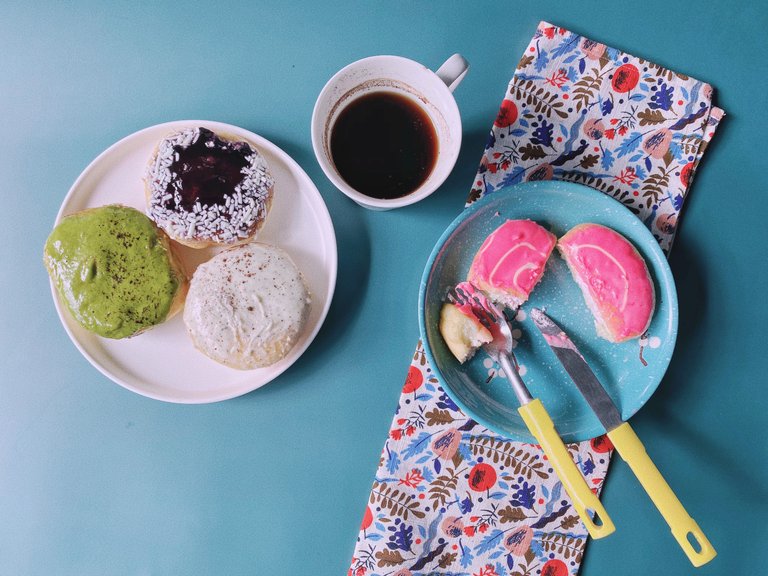 ---
---
2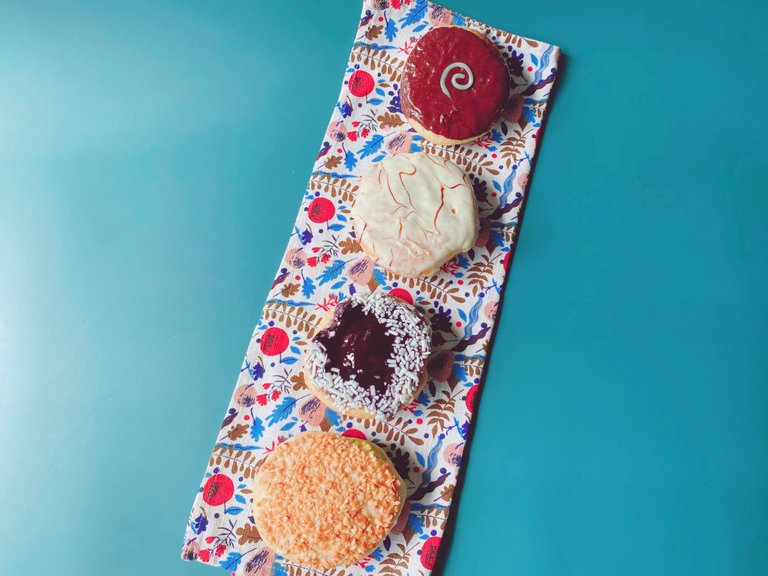 ---
---
3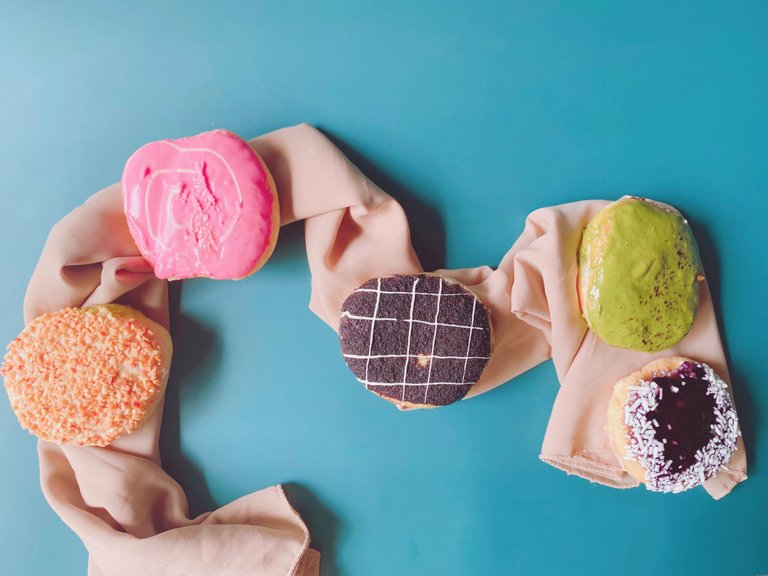 ---
---
4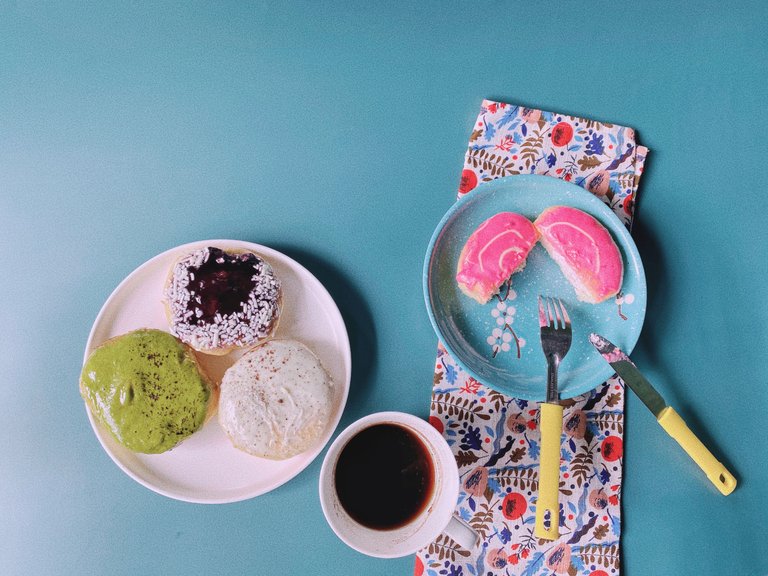 ---
---
5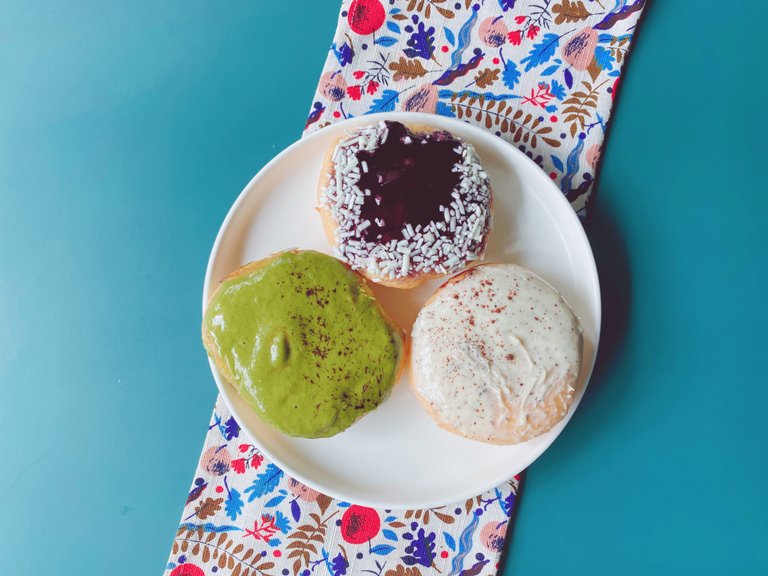 ---
---
6
---
---
7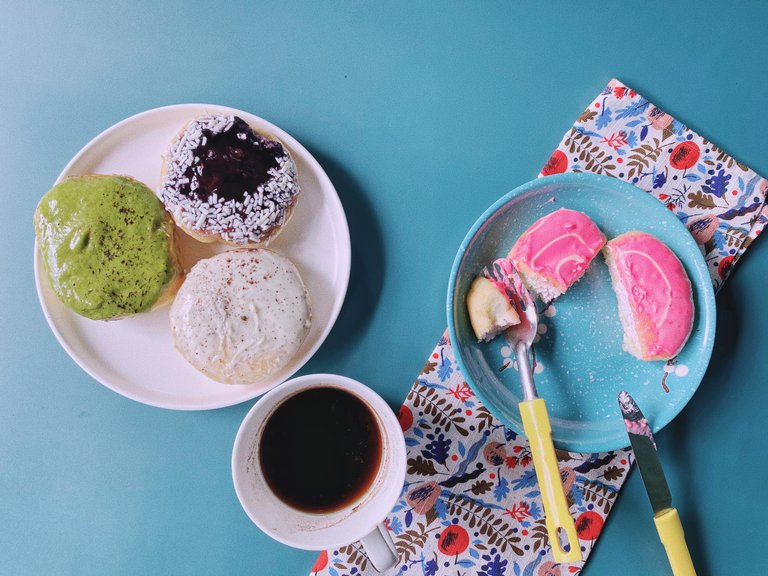 ---
---
8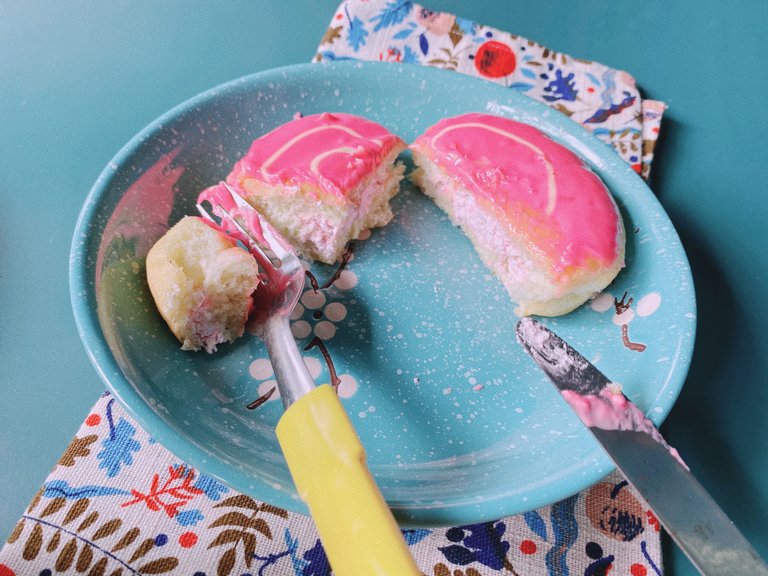 ---
---
---
Regards,
Anggrek Lestari.
---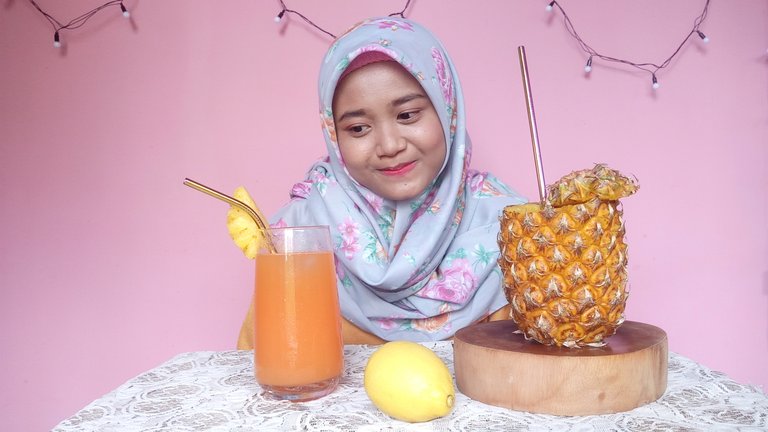 If you like my food content and want to support me at the next level, you can send me BTC or ETH or even HIVE/HBD/LEO. Thank you so much!
BTC Address: 1JkuWUJvK6bjkm6D3ZhtEdpaeSQUn7YLuU
ETH Address: 0x42bb580e4660daa7f578c2741027abc6f062ef46