Stock Images: Orange Jelly Mushrooms (Dacryopinax spathularia)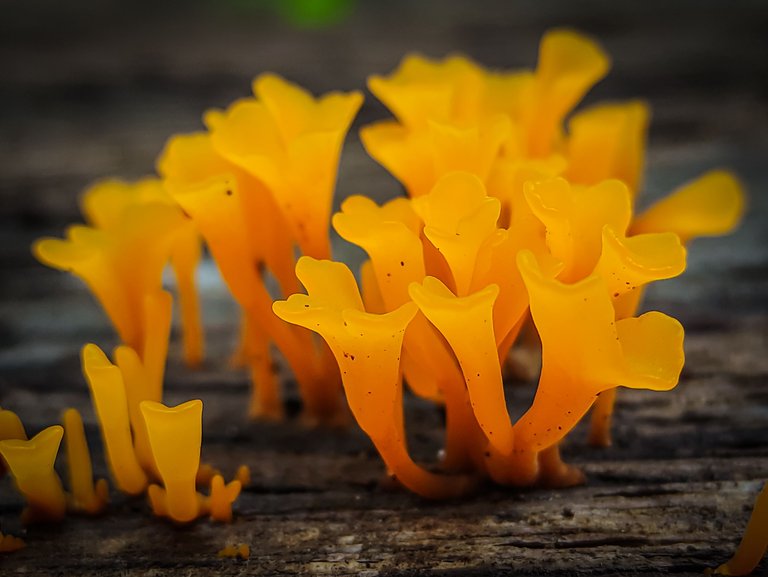 Here I have mushrooms that I want to contribute for Hive Stock Images. These photos were taken by me at a humid forest area, in the hinterland of North Aceh Regency.
Dacryopinax spathularia or commonly called jelly mushroom is a species of fungus belonging to the family Dacrymycetaceae. In China, this species is called guìhuā'ěr (桂花耳, literally: "sweet osmanthus ear," because from a physical and appearance point of view, this mushroom does bear a resemblance to sweet osmanthus flower.
Bright orange, they are like small decorative lamps. Jelly mushroom can be consumed and is certainly very good for health. This mushroom is also often made into a vegetarian dish which is called Buddha's delight.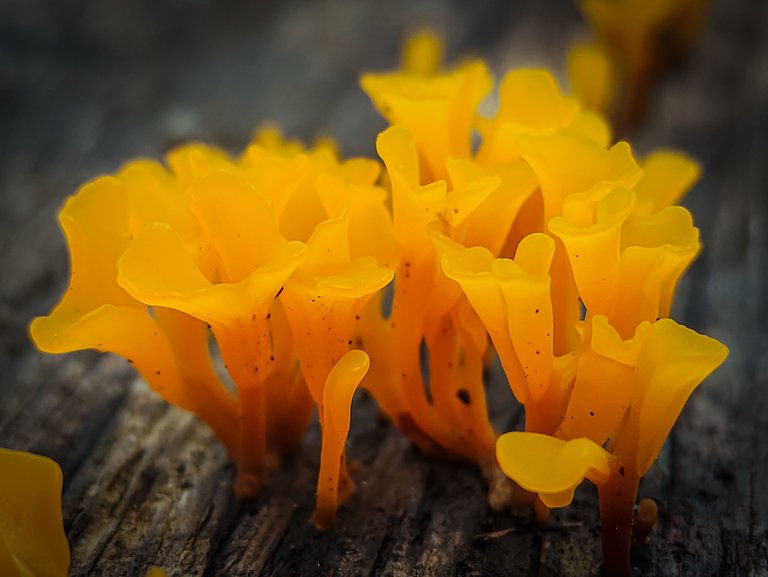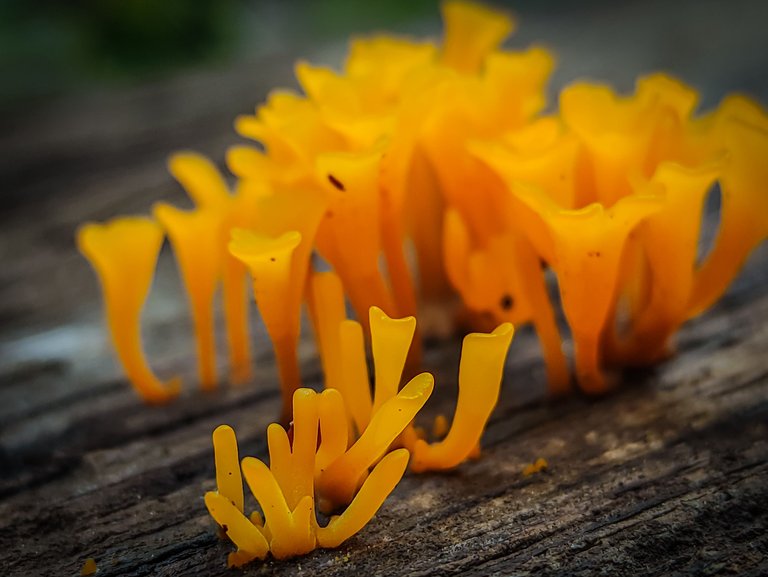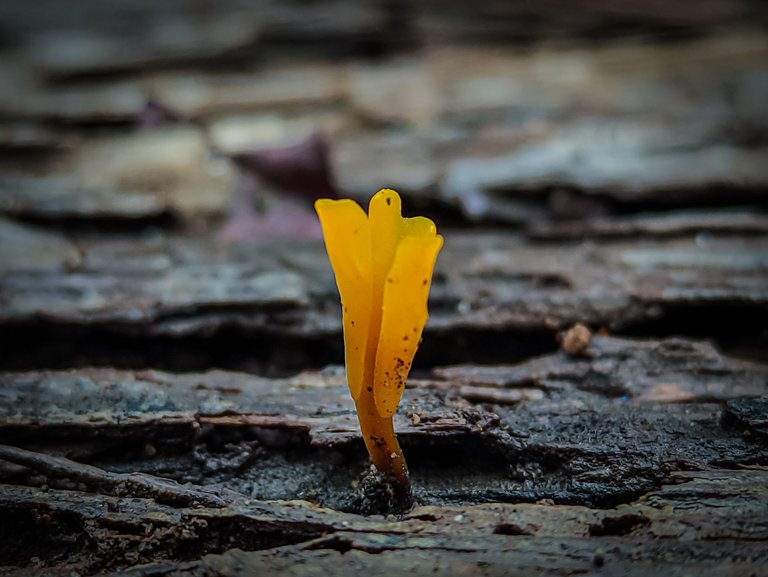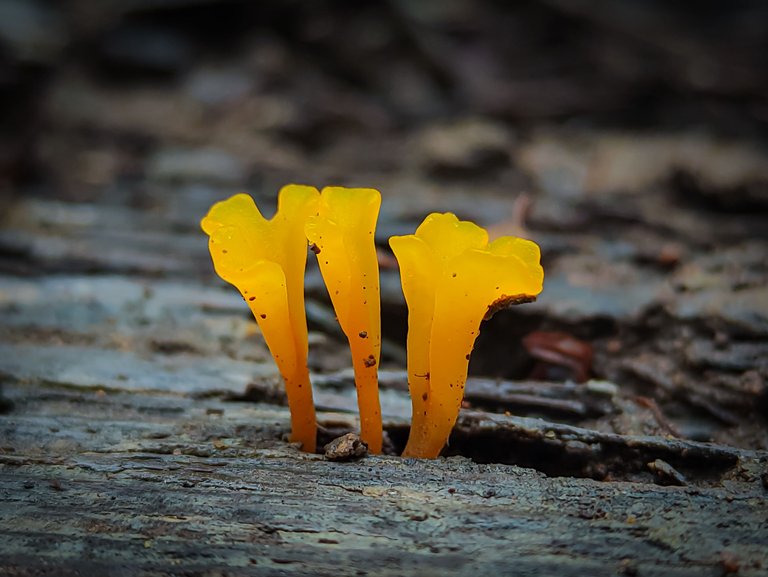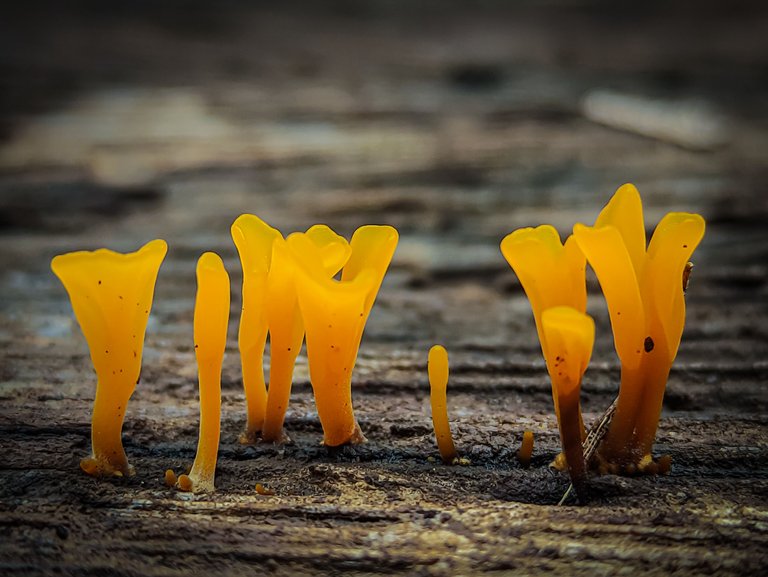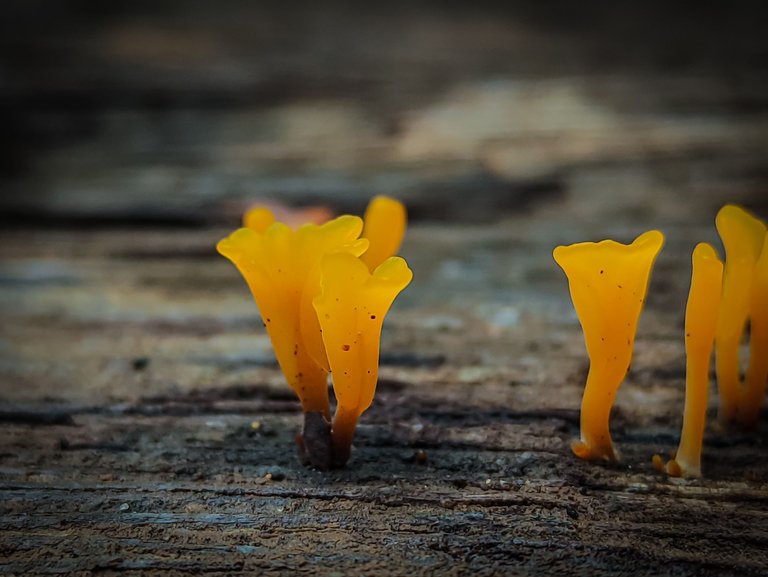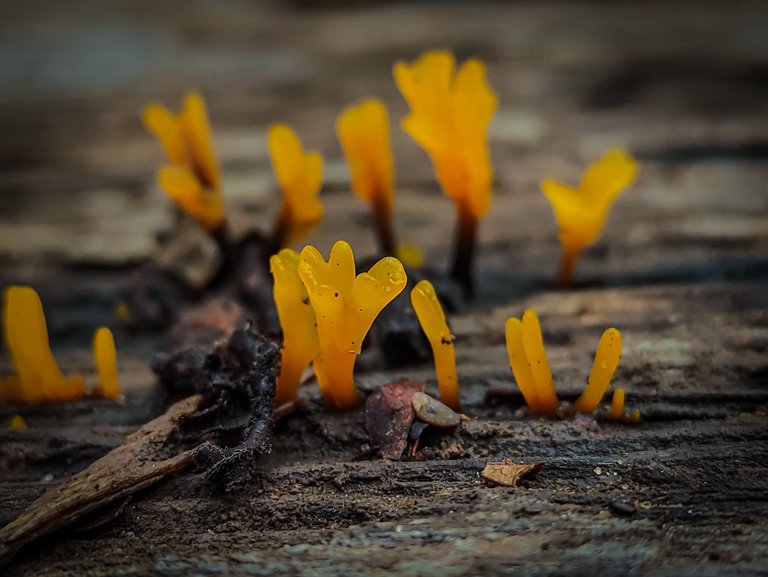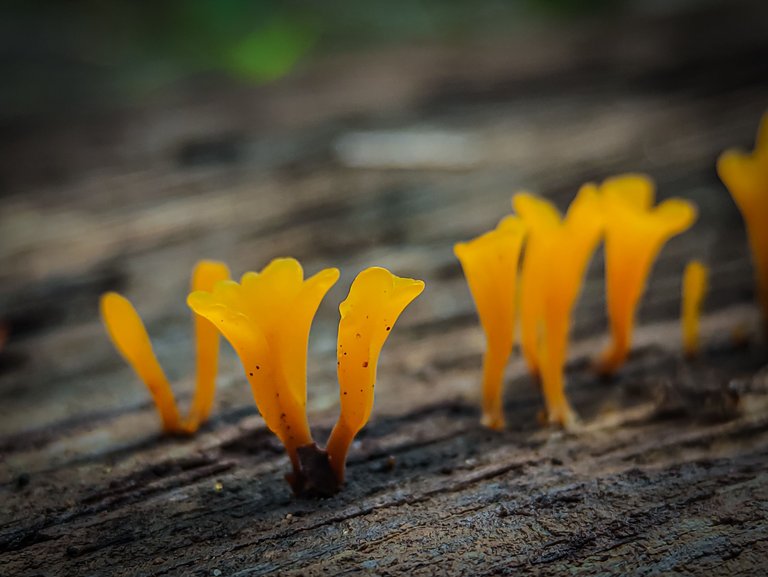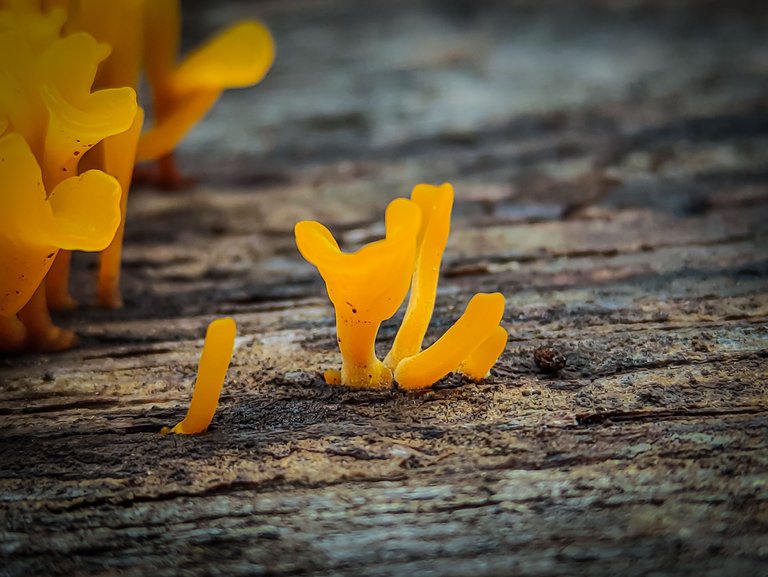 | Camera | Xiaomi Poco X3 NFC |
| --- | --- |
| Lens | External Macro Lensbong 45mm |
| Category | Mushroom Photography |
| Processed | Adobe Lightroom |
| Location | North Aceh, Indonesia |
| - | - |
---
---