Attending 18th Birthday of our Neighbor
Hello Everyone☺☺☺
Hope all is good and safe😘😘😘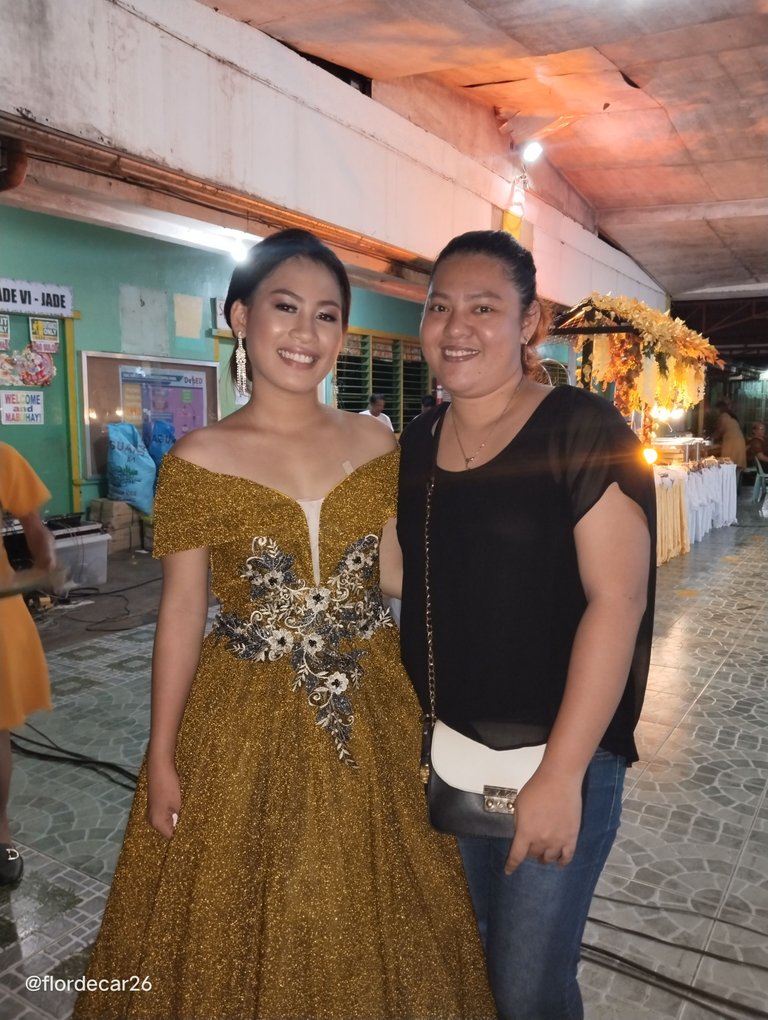 This night we attended a Birthday of our neighbor. It's her "18th Birthday". We had given an invatation card last-last day.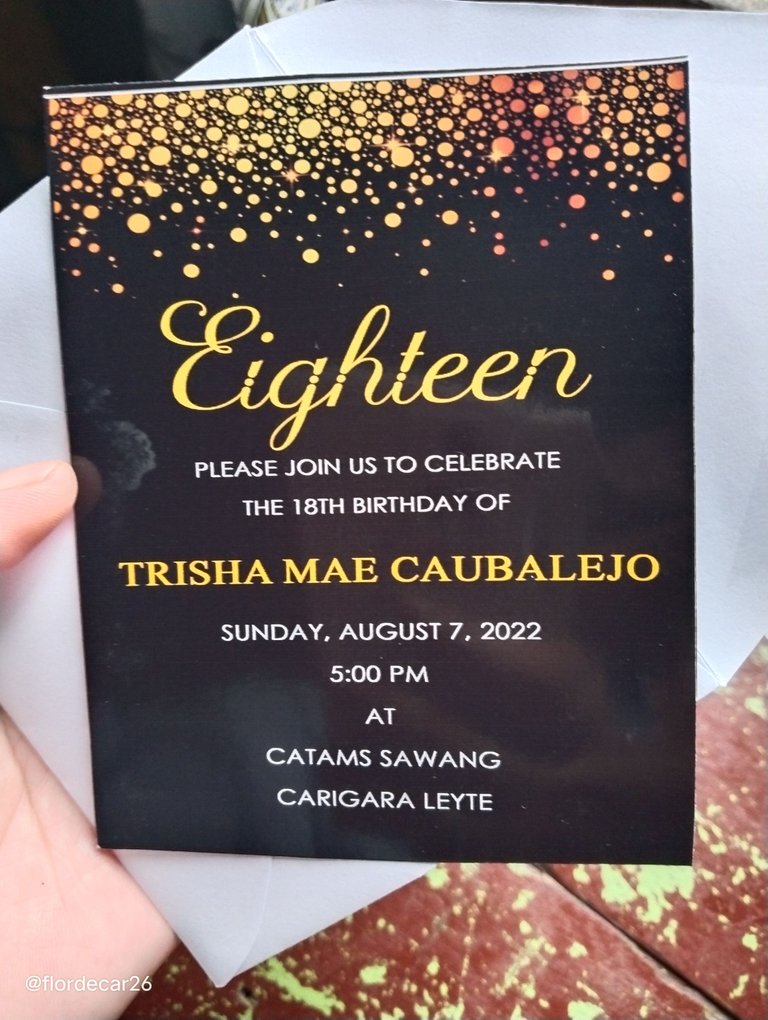 And this afternoon, My boyfriend and I went to J and F Mall here in our town to bought a gift for her. My first plan is to bought a make-up set or lipstick as a gift and it turns out to be a wallet. I'm sorry I didn't got a picture of the said gift because as I bought it, I asked the cashier to put inside the gift on a gift wrapper bag and wrapped it. So that even we went home she can't see what's my gift was.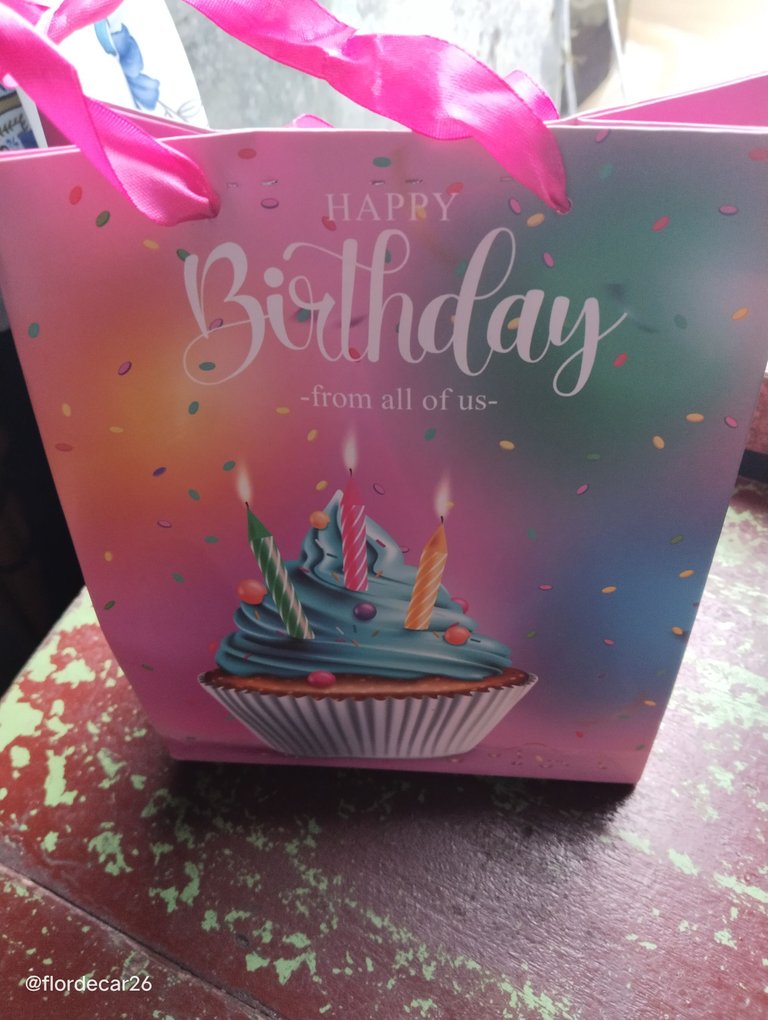 And then after we arrived at home, we need to prepare because the party will start at 6PM. Then our little young man came. He is so handsome with his suit. I let him stand on our wall and took a picture of him. He is really big already. My mom and dad will be so happy up there that there baby is now a grown up man.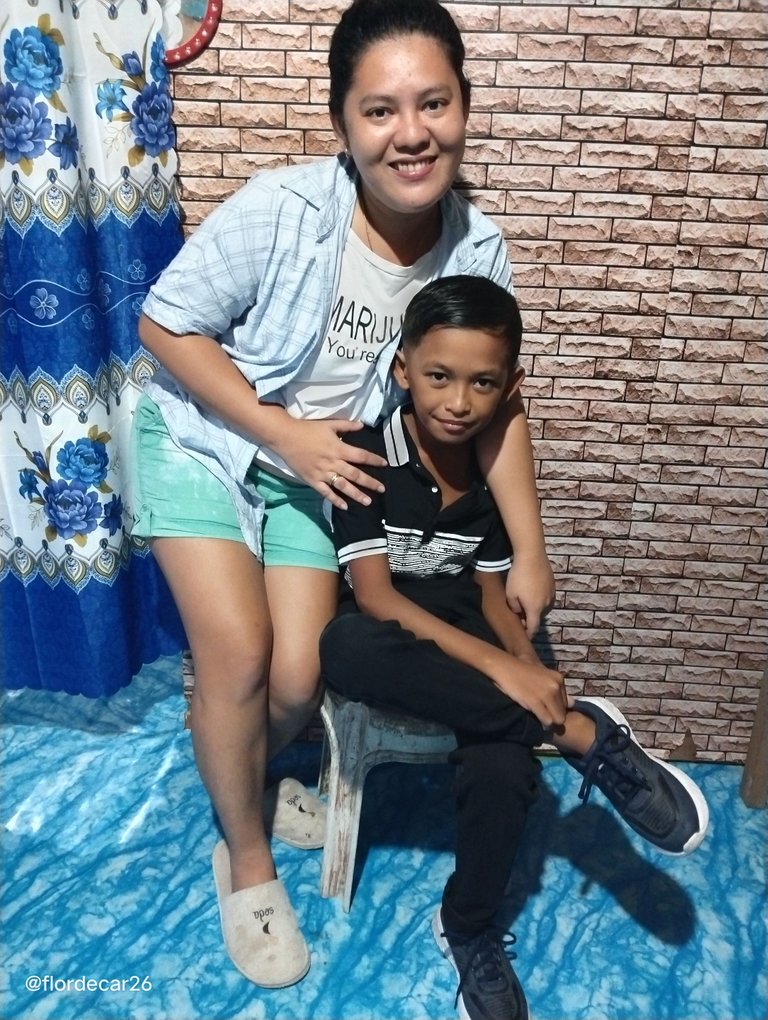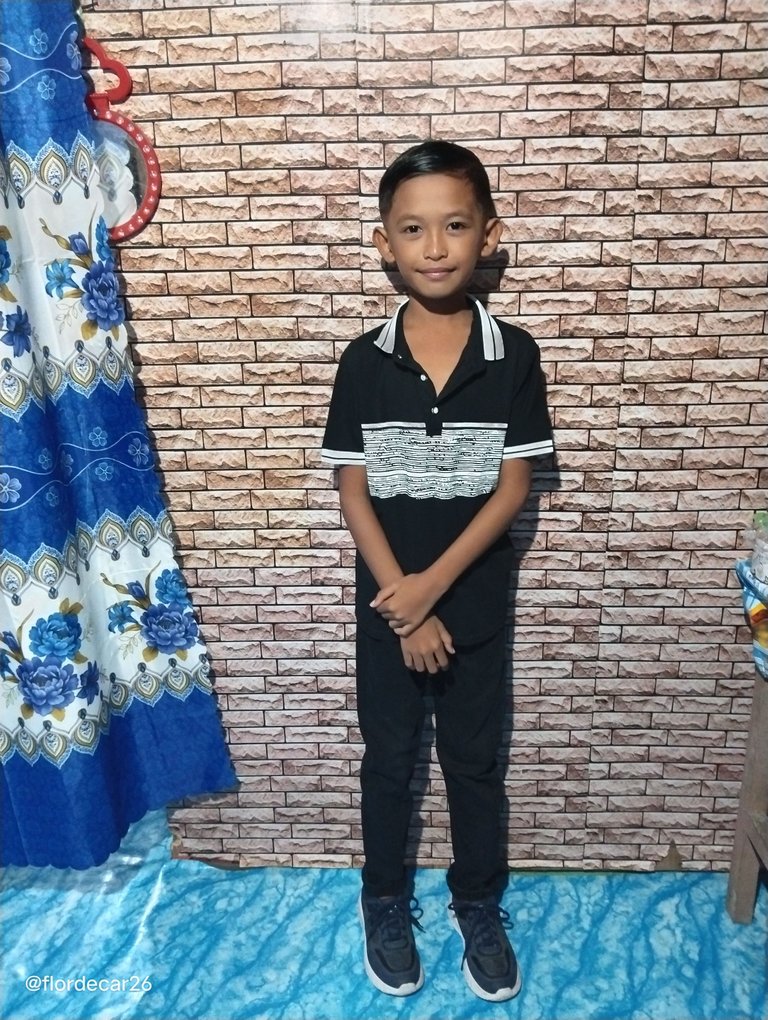 After 25 or 30 minutes, were all set. And we all went to the reception area. As we arrived there lack of tables and chairs so they asked to the catering services for an additional. While waiting for it, we took groufies with the cotillion dancers.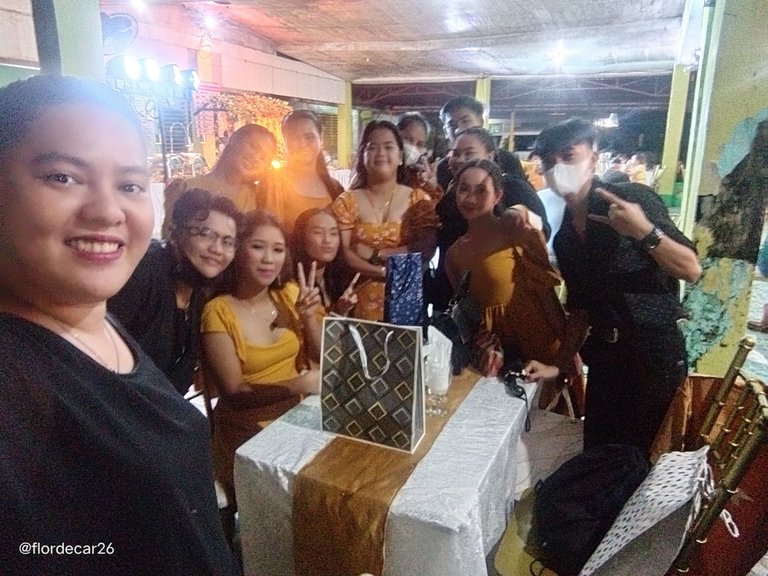 And then the party started with a prayer. Then cotillion follows then eating time.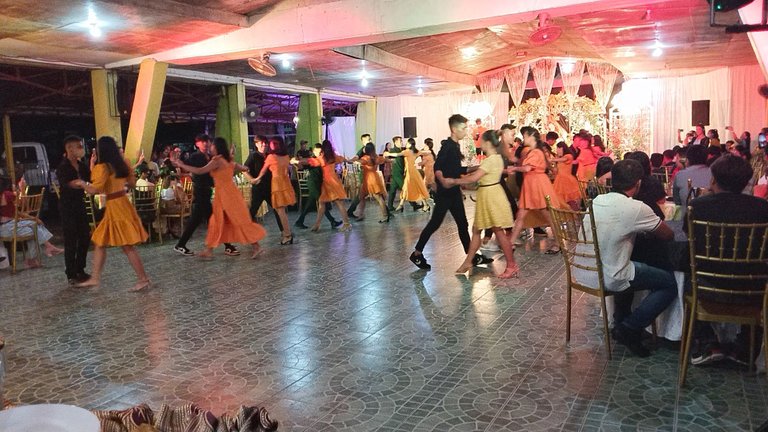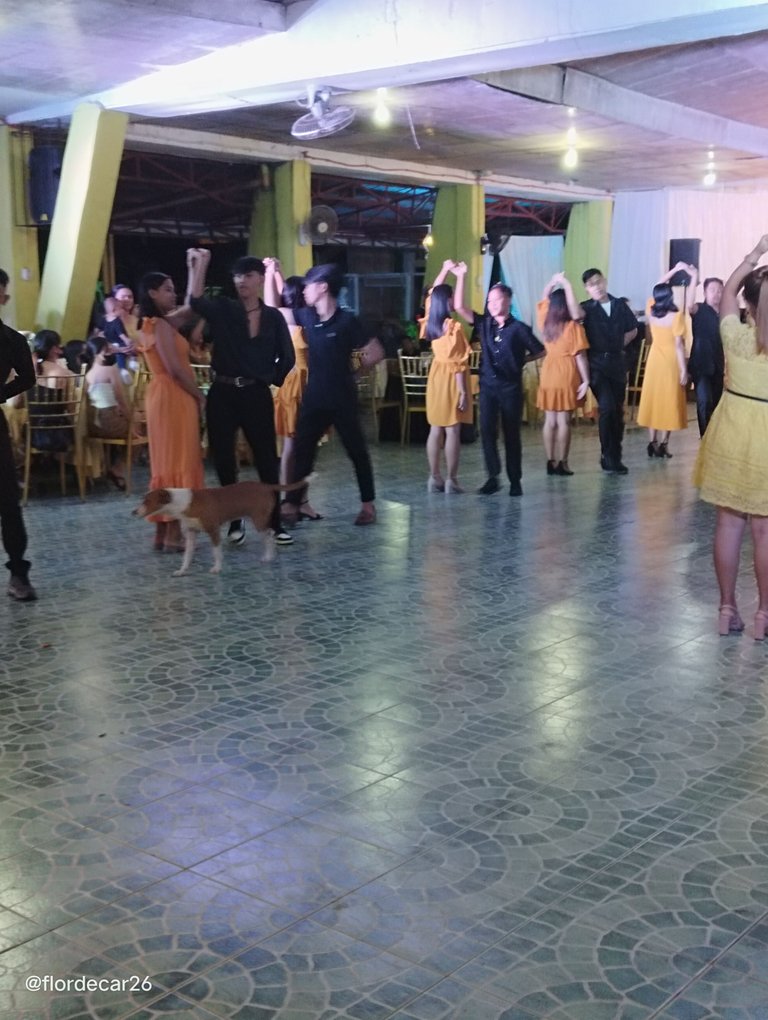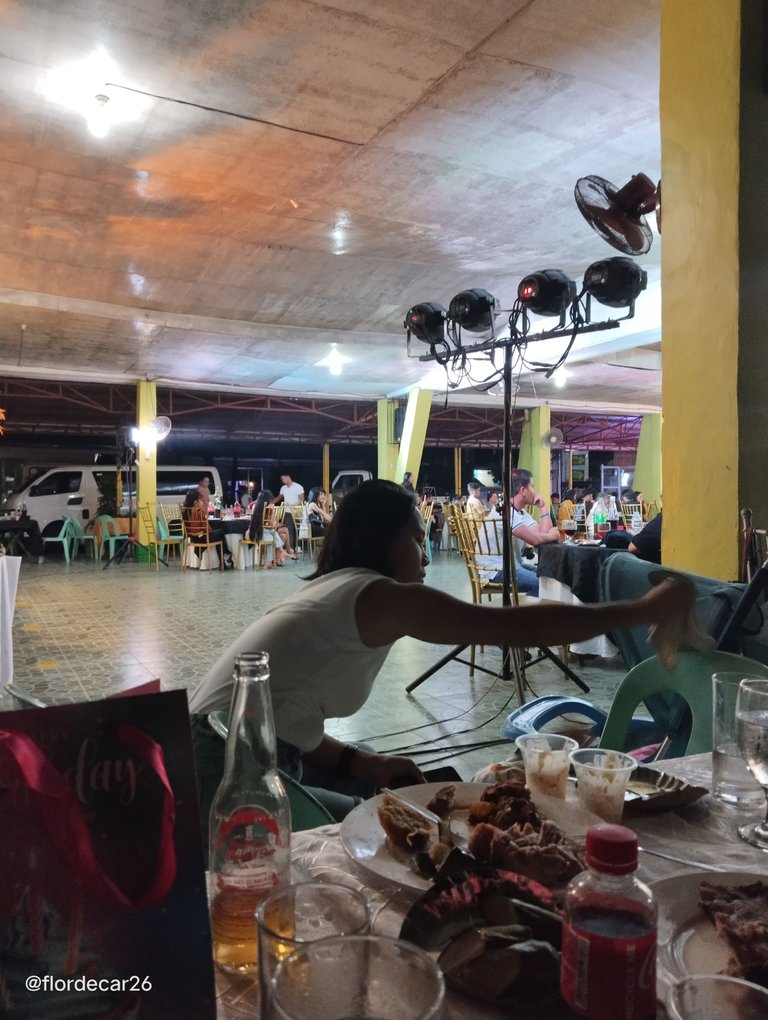 After that we had a photoshoot together with the debutant. My sister and my friend with his children. Then after the pictorial of every guest, it's party all the time.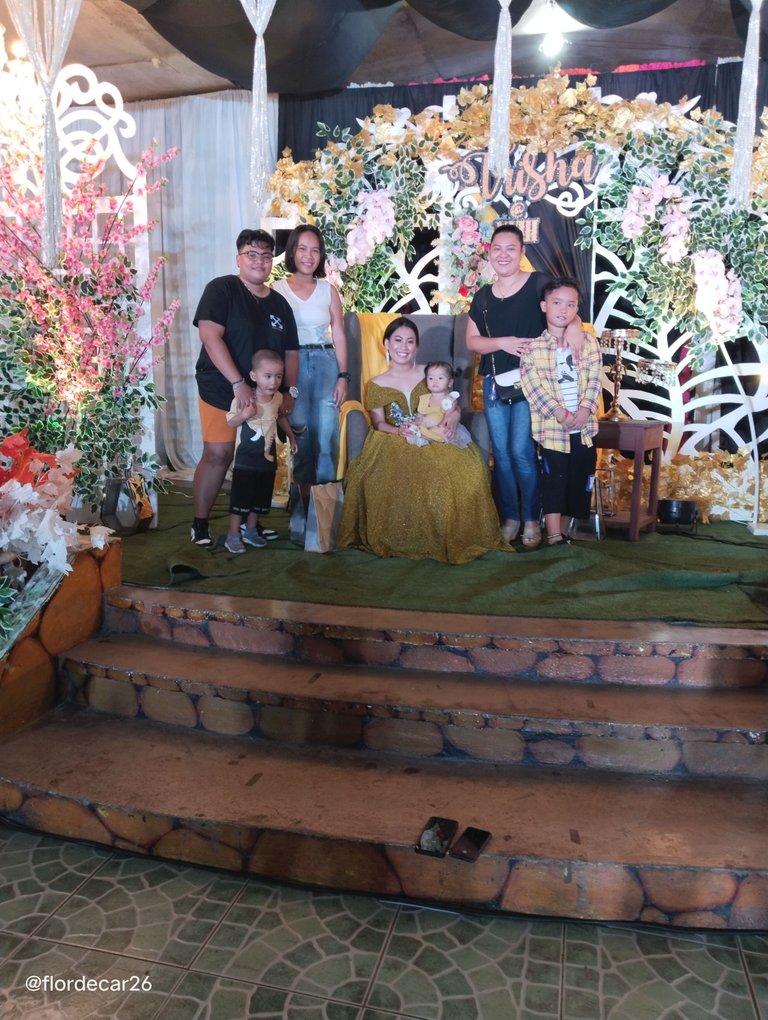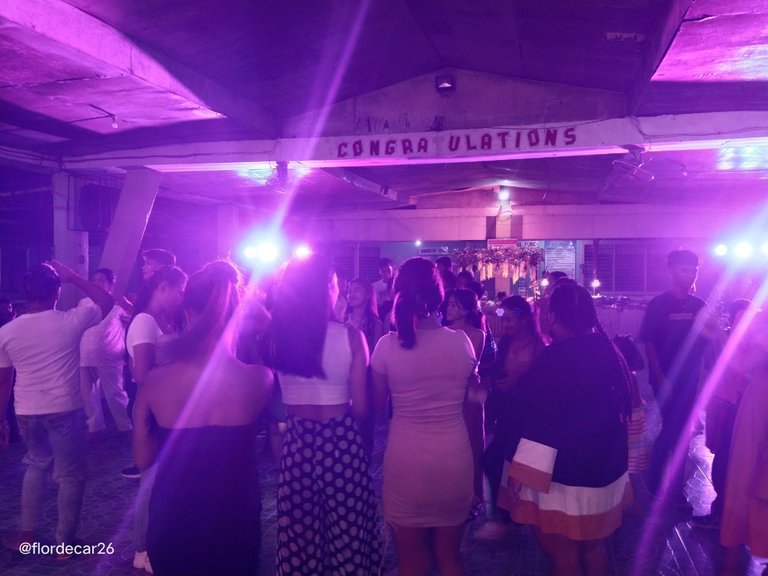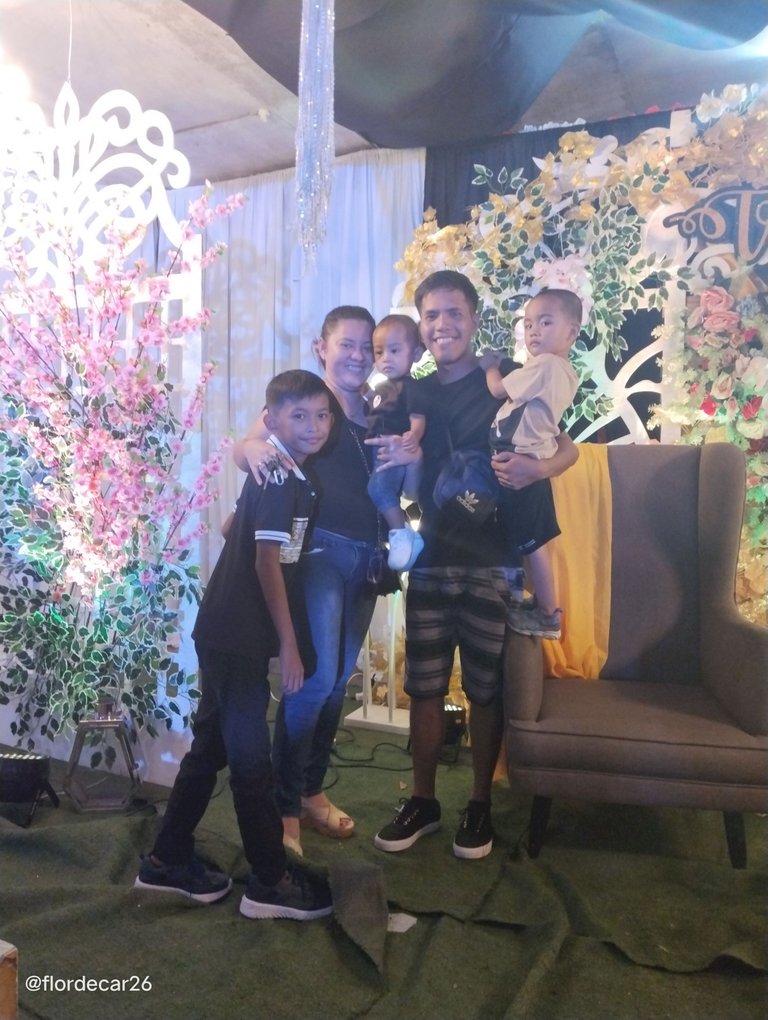 We enjoy the party so much. But we went home already even the party is not yet over. My boyfriend wanted to go home already. And so I said yes quickly. He drink but he wanted to go home already it's not usual for him to go home right away. Maybe because he's not on the mood now to have a drink.
We went home and arrived safely. And now I am taking my 1 glass of milk before sleeping. Thanks everyone. Till my next article.
---
---
That's all for now everyone. Keep safe always. God Bless and Thank you for your unending support to my blog always☺☺😘
---
truly yours,
---
---