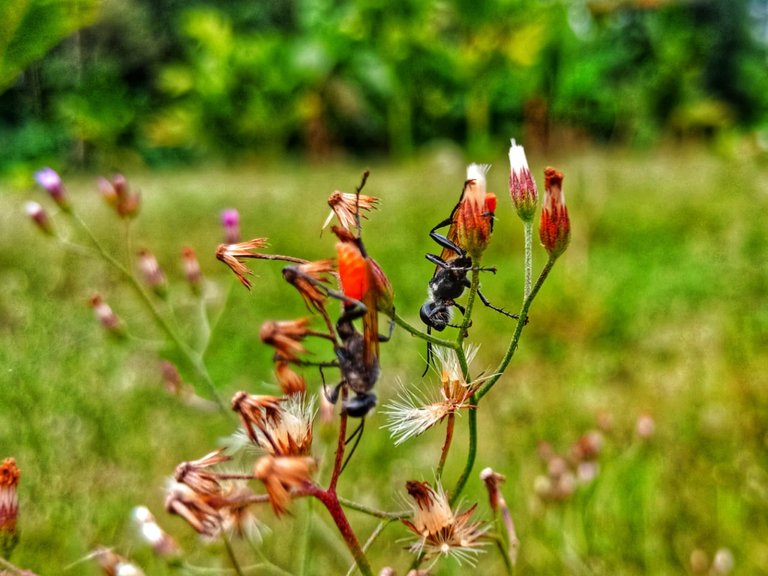 Hello my dear #Hive friends.
Hopefully everyone will be in good health and always be successful.
Come back with me on this wonderful opportunity to post about Photography.
In this time I will post about two insects on a flower plant, they are fun to play and very tame.
When I approached them, they were not afraid of me.
And I don't mean to disturb their fun either, I just took some pictures of them with my android camera.
They are on top of a small plant in a small forest, this plant flowers and you can see the flowers are very small and beautiful.
This insect is like a small wasp or red ant, but it has wings like a normal wasp and can fly, maybe it has a little venom like a wasp, and I didn't feel scared when I took some of the pictures because they didn't look like they wanted to do anything dangerous.
Hopefully friends also like my post.
Thanks.
* Insects *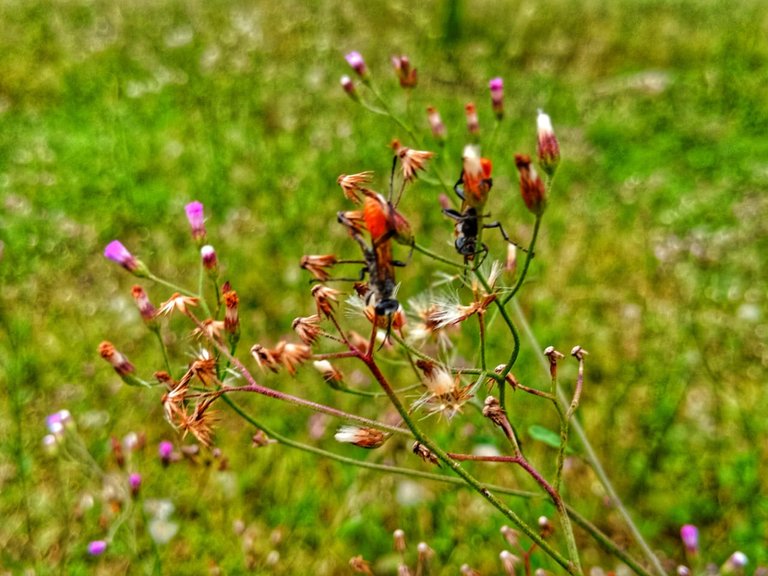 * Insects *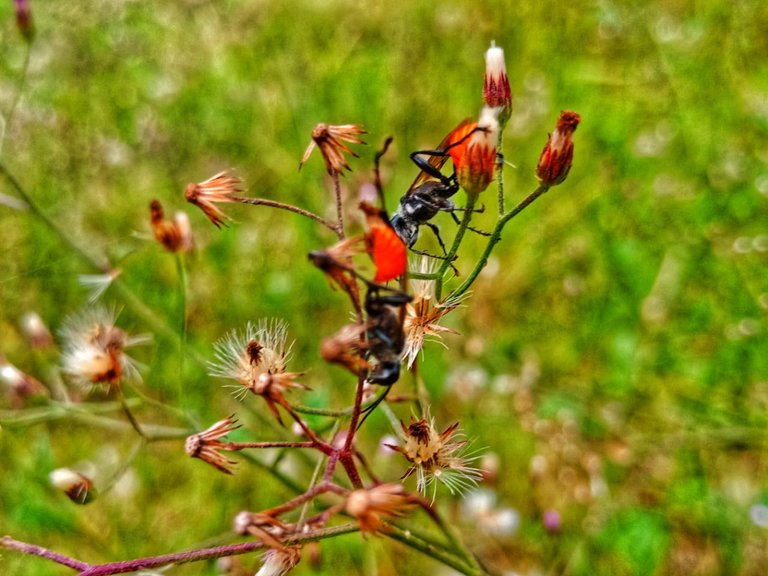 * Insects *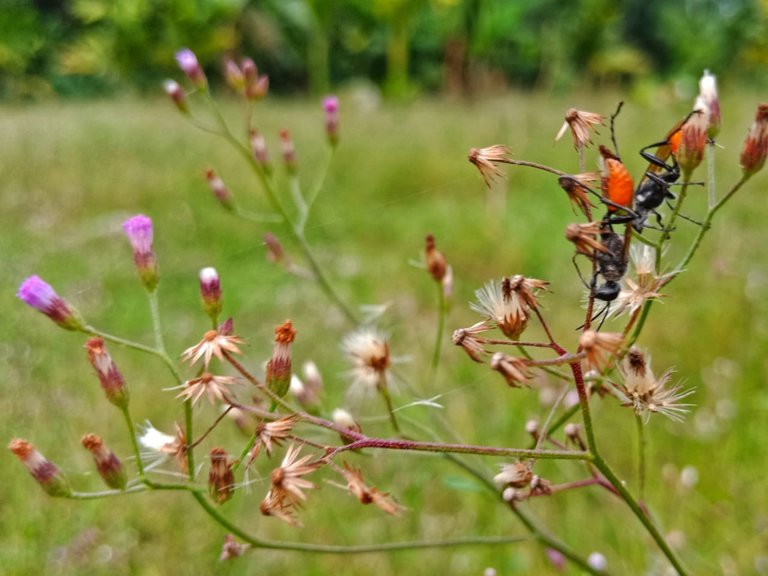 * Insects *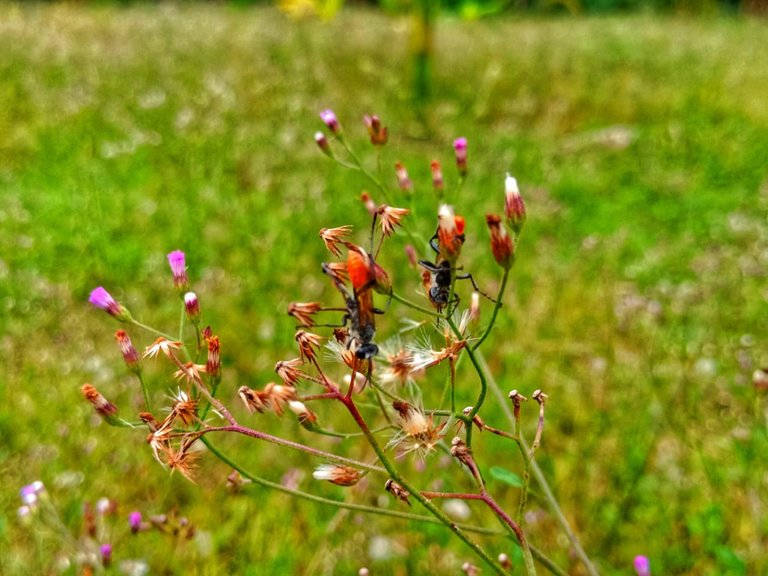 * Insects *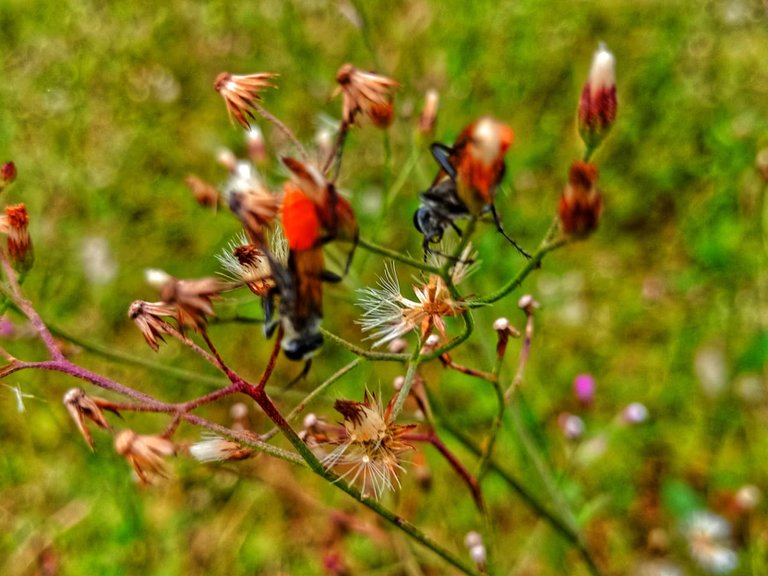 All of these images I took using.
Camera: Oppo F5 Ram 6 Edge.
Lens: Oppo F5.
Category: Insects.
Location: North Aceh, Indonesia.
Thank you.