Hello
I hope you're having a great day.
I'm publishing a single picture which means a lot.
And here's my picture for today.
[If it's unclear to you then try to zoom in a little].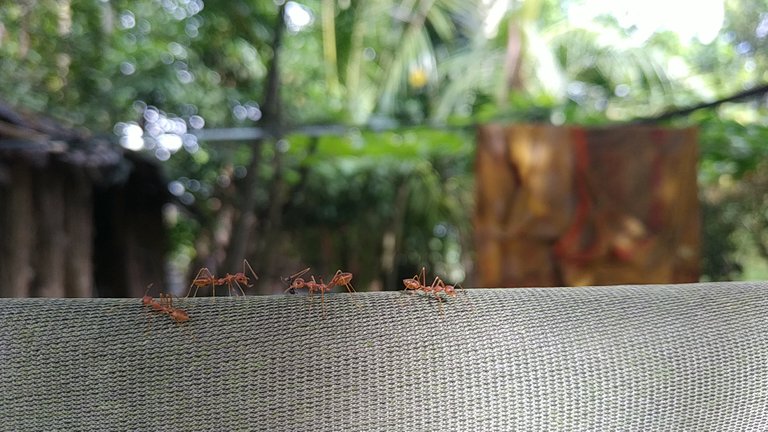 Original Photography
| Camera | Xiaomi |
| --- | --- |
| Model | Redmi Note 5 |
| F-Stop | f/1.9 |
| Exposure Time | 1/100 Sec |
| ISO Speed | ISO-125 |
| Focal Length | 4 mm |
About The Photo:
If you check on this photo carefully then you'll see four big red-colored ants there and if you zoom in a little then you'll find out that there's also a tiny black-colored ant in the mouth of one of those big ants.
This is inequality in size.
Big insects killing and eating small ones just like powerful people tortures/kills powerless peoples.
I wish I could capture a better photo with a better camera but I only had my handphone with what I had to capture this macro photo without any special lens.
I hope you'll like it.
"The End"

"Be Good, Think Good and Do Good"
"Stay Home, Stay Safe & Let's Beat Corona".