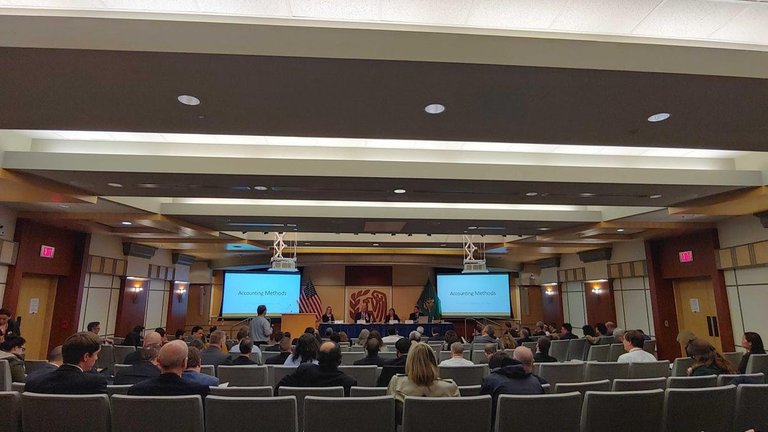 Engagement with Agencies Continue
As the peak of the Tax Season approaches, the IRS in the United States recently had a Virtual Currency Summit which included many participants to discuss and acknowledge the difficulties of dealing with the taxation of cryptocurrencies given the unclear guidance provided over the years. Given that even the Crypto space has evolved since bitcoin was the only asset, more changes will be expected to be seen from agencies over time.
The fact that the asset class continues to attract the attention of these agencies is a key factor in the potential future adoption of the assets. However, many clarifications are needed as most agencies continue to treat the assets like prior traditional assets despite clear indications that they should be treated differently. In fact, we continue to see that government agencies continue to treat the same assets different as seen with the way the SEC, the CFTC, and the IRS categorize most of them.
In addition to the government agencies, it is great to see others provide their thoughts as many organizations like exchanges, tax preparers, and even accounting organizations continue to participate in the new asset class. However, many continue to seek uniform approaches to how they view the assets as not doing so can lead to complex transactions between organizations, individuals, and government agencies. Compliance continues to be a challenge for those on the sidelines as they consider to participate in the asset class.
Although the steps taken are still small, the fact that these meetings and discussions are happening is encouraging as they will slowly lead to improved clarity. Clarifying many of these challenges will then lead to adoption as risks of noncompliance are reduced. While challenges will remain in the short term due to external forces, the path forward remains intact for adoption of cryptocurrencies for more than just speculation. Use cases continue to grow and may find ways to exceed the traditional markets in the long term.

Discord: @newageinv#3174
Chat with me on Telegram: @NewAgeInv
Follow me on Twitter: @NAICrypto
The following are Affiliate or Referral links to communities that I am a part of and use often. Signing up through them would reward me for my effort in attracting users to them:
If you are like me and interested in continued personal growth, invest in yourself and lets help each other out by leveraging the resources Minnowbooster provides by using my referral link
Start your collection of Splinterlands today at my referral link
Expand your blogging and engagement and earn in more cryptocurrencies with Publish0x! Sign up here!
The best new browser to protect your privacy while still being faster and safer. Try the Brave Browser today with my affiliate link here: https://brave.com/wdi876
Try the Partiko Mobile app to engage while on the go with my referral link
Get started on the latest game on the blockchain Drug Wars by signing up here!
If you select one of my above referral links, I will sponsor a @steembasicincome SBI in return. Let me know if you do so in the comments below!

DISCLAIMER: The information discussed here is intended to enable the community to know my opinions and discuss them. It is not intended as and does not constitute investment advice or legal or tax advice or an offer to sell any asset to any person or a solicitation of any person of any offer to purchase any asset. The information here should not be construed as any endorsement, recommendation or sponsorship of any company or asset by me. There are inherent risks in relying on, using or retrieving any information found here, and I urge you to make sure you understand these risks before relying on, using or retrieving any information here. You should evaluate the information made available here, and you should seek the advice of professionals, as appropriate, to evaluate any opinion, advice, product, service or other information; I do not guarantee the suitability or potential value of any particular investment or information source. I may invest or otherwise hold an interest in these assets that may be discussed here.
Shared On DLIKE
---