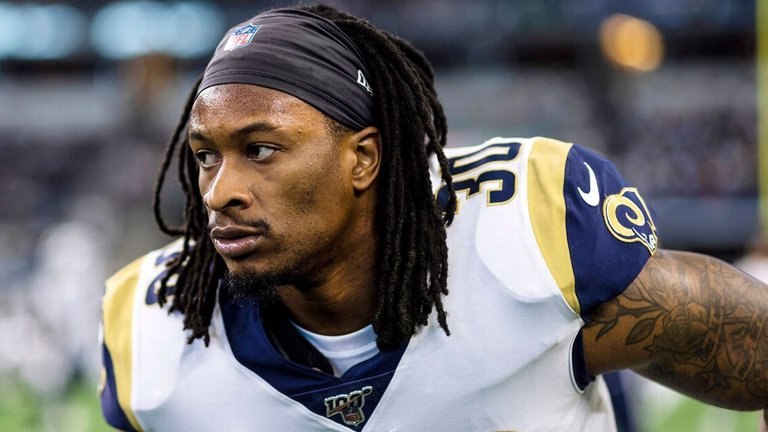 The marriage between the Los Angeles Rams and Todd Gurley is ending.  The team announced they released the all pro running back.
Before 2018, the team gave him a 4 year $60 million extension.  He still has two year remaining on the deal.
The Rams also released Clay Matthews in a cap cutting move.  
Since their Super Bowl run, the Rams have not fared well and the cap hits are just too much.  The team is going to have to look towards the future and rebuilt.
Shared On DLIKE
---