Truth Hop Studio Collab Day - Mark II

▶️ Watch on 3Speak
---
This post comes a little belated as I did not have time to publish before taking off for Lucidity Festival this season. Our last studio collab day was quite a special experience. We came up with an idea to create a song from scratch right in the studio, writing all the bars as we rolled through it, switching artists on the notepad every 4 lines.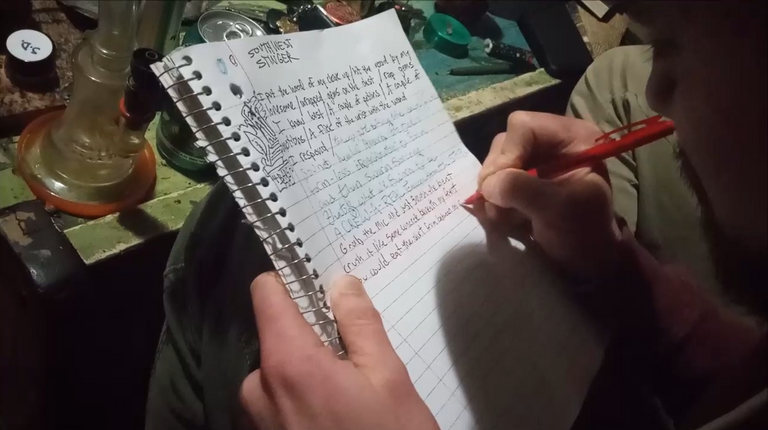 We wanted to create a more lighthearted/slightly comical addition to our BIG album, and while we had the beat ready beforehand, what we added to it created some undeniable majik. I decided to add each participating artist's emcee nametag at the end of the intro right before the first verse.
This video clip only contains a preliminary first rough cut of part of the song as we were still crafting it, the finished version is MUCH more polished an complete, but you will have to wait for the final publication of the entire album for that. The project name was originally Sothwest Stinger, but we now playfully call this song: Bobby Fuckin' White!.
Next up - recap of Lucidity Festival and my most recent trip to SoCal in my next Terp Test with some Grease Monkey Lemonade diamonds.

Watch on Odysee:
(Unsupported https://odysee.com/$/embed/Studio-Collab-Day-Mark-2/1e755fd1046b3007447df0623cc79293c8ebd63c?r=zY8D8aKEycqxqUMXUcHF6ivPpubVyh72)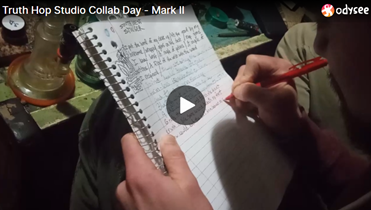 𝕭𝖑𝖊𝖘𝖘 𝖙𝖍𝖊 𝕸𝖊𝖙𝖍𝖔𝖉

Our Village Vission
Links for Free Crypto Earning Accounts
Links to Vital Crypto Resources
---
---