The woman who was a little bit like her mother-in-law though she did not get to know her physically is who I am going to be writing about today in this episode. She was chosen indirectly by Abraham through his servant by allowing God to choose her.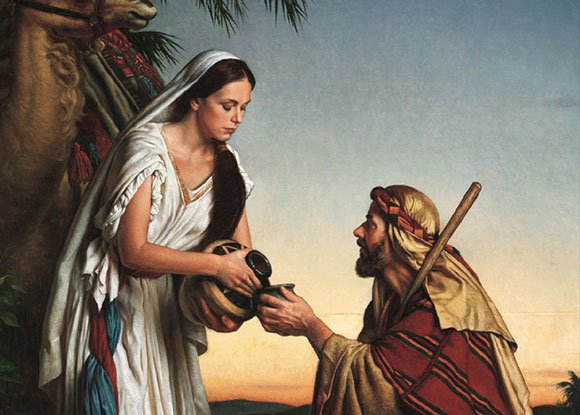 image source
Rebekah - Gen 24, 27: 5-13, 42-46
Rebekah was a wife to Isaac (the promised child of Abraham), a comfort to her husband when his mother died, and she was also barren. Her husband prayed to God on her behalf before God gave her a set of twins. She was a mother of many nations as well because she had to bring forth a child to continue God's promise.
She fulfiled God's purpose for one of her sons who was the junior one knowing the intentions of God towards them even before they were giving birth to. She was protective of Isreal (Jacob) and want blessings for her. She made it possible for Isreal to get, and walk in the promise of God.
What to Learn from Rebekah
A Christian woman should always be a comfort to her husband in any situation at any given time.
There is one important thing to learn from mother Rebekah that she was a protective mother. A Christian woman should always protect her children while praying and meeting their needs. Knowing the will of God for her children and work toward making it to come to fulfilment in their lives.
Also, a Christian woman should bring her child in the way of the Lord.
A Christian wife will always be by her husband and a Christian mother walks and makes a way for her children working with her husband to bring out the best and the promises of God in/on them.
God bless you.
Shalom!
#itestify
---
You can read the other episodes
7