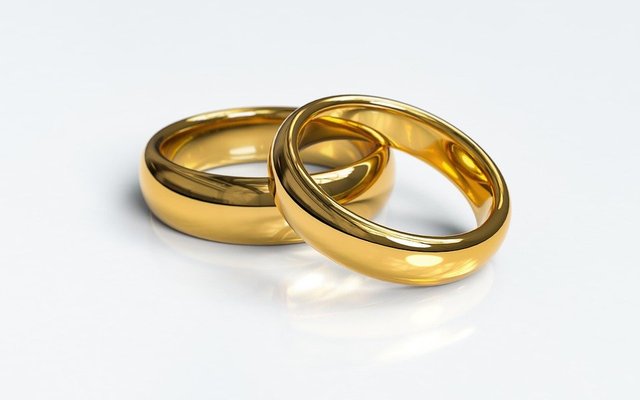 Image Source
Not only are we expected to fulfill purpose in our career, we also expected to fulfill purpose in our marriage but when we refuse to see the things that qualifies him to be our husband or wife and start seeing other things we end up marrying the wrong person ad becoming nuisance to our community.
GENESIS 2:20-25
And Adam gave names to all cattle, and to the fowl of the air, and to every beast of the field; but for Adam there was not found an help meet for him. vs. 20
And the Lord God caused a deep sleep to fall upon Adam, and he slept: and he took one of his ribs, and closed up the flesh instead thereof; Vs. 21
And the rib, which the Lord God had taken from man, made he a woman, and brought her unto the man. Vs. 22
And Adam said, This is now bone of my bones, and flesh of my flesh: she shall be called Woman, because she was taken out of Man. Vs. 23
Therefore shall a man leave his father and his mother, and shall cleave unto his wife: and they shall be one flesh. Vs. 24
And they were both naked, the man and his wife, and were not ashamed. Vs. 25
Most times, when I read through this passage, I get to ask myself questions like
If God ordained marriage, why then do we have problems in marriage, why divorce here and there?
If God ordained marriage, why divorce here and there?
If God ordained marriage, why tears and had I known?
If God ordained marriage, why are men and woman ashamed of telling their spouse how they feel?
God wanted marriage between two individual to be blissful and full of harmony, even though there will come trial times, but He ordained marriage after creating everything because He knew that it is not good for man to be alone. He understood what relationship is all about.
God ordained marriage and expect that when you are ready for it, you should come to him to ask how He wants you to go about in getting your spouse.

Image Source
PROVERBS 18:22
He who finds a wife finds what is good and receives favor from the LORD. Vs. 22
This above scripture says, he that finds a wife, finds a good thing and obtain favour from God.
Every marriage is a good thing from God but when there is divorce and heart break, it becomes sour and poisonous to whoever it concerns.
So many people because they are desperate for marriage refuse to let their relationship with the opposite sex to be open and based to truth and trust.
Truth and trust are the key point in a marriage. You say you love him, be truthful to him. You say you love her, trust her but many keep found their relationship on lies and deceit which ends up after marriage tearing them apart.
THINGS THAT BREAKS MARRIAGES
Because of our desperate he wants her and how desperate she wants to be called a Mrs., they tend to pretend to be their not.

Because of how desperate they are, they endure: all because she wants to get married to him most of the things he does isn't right and she keeps on enduring saying he will change but the truth is he will never change because you feel if you tell him our you feel he won't like you again.

You pretend to love his family because you want him to see that you a good wife material but ask yourself, if after marriage he finds out that you don't love and accept his or her family, what happens to the marriage.

You come to her pretending to be a godly brother who is holy and trustworthy but you are not, after marriage she finds out who you really are, what then do you think will happen to such marriage?

You see him put up a character that you know you don't like and severally he isn't planning to change but because all you dream of is to become a Mrs., you miss what God is trying to tell you.

He is a drunkard and then he tells you, after marriage am going to change but you don't like it and you believe he is going to do that, what happens if after marriage he doesn't change? You home becomes a battle field.

He has anger issues and every time he is angry, he ends up hitting you then comes back telling you he is sorry, promising you he is going to change but never, you go into marriage what happens then?
2 CORINTHIANS 6:14
Do not be yoked together with unbelievers. For what do righteousness and wickedness have in common? Or what fellowship can light have with darkness? Vs. 14
Find the one God has kept for you. I know we get to look at the physical beauty like physiques, beautiful face, body shape, but beyond the physical body who really is this person? Don't get me wrong, am not saying that we are not to marry a beautiful woman or handsome man but when his handsomeness and the beauty fades will you still love him or her for who there are?
When the flashy car and money goes, will you still love him or will the marriage end?
Don't pretend to them, be real, be open minded and love them for who there are.