We camped this weekend on public land to scout for animal sign and identify the final places for our trap line and small and big game openers. In the south, we don't get a lot of snow so it can be harder to learn animal movements and behavior.
Go where sign will be
Since we've had a lot of rain lately, we scouted creek bottoms and run-off slides in the hardwood. In particular, we look for boundary areas between different types of elevation or woodland. These are also more easily managed on foot given the thick vegetation level elsewhere. The downside of going after hard rain is that you are only going to see fresh sign so you are getting a much smaller sample size on animal movement.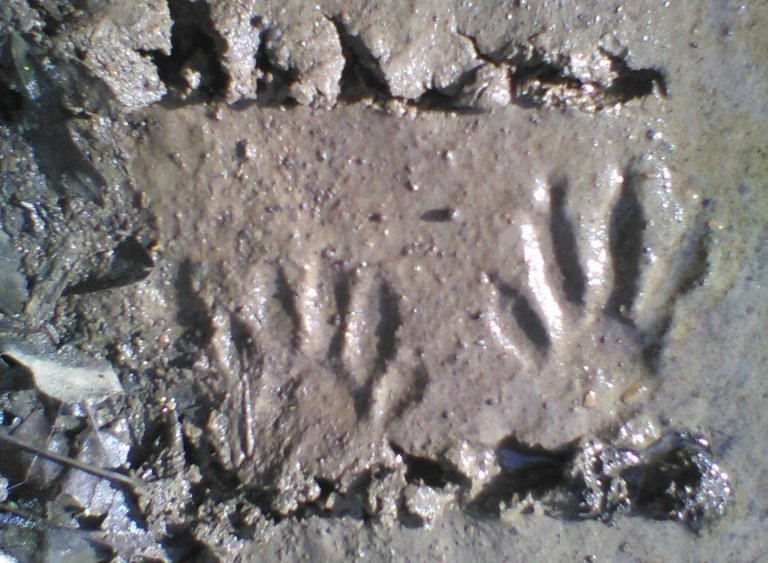 coon prints
Find the game trails that tell a story
The advantage of thick vegetation is that game trails are very obvious. When you find fresh sign on a game trail, figure out what was happening there. Look at the terrain and put yourself in the paws of the animal. What were the animals doing? When did they pass? Where were they going?
From our weekend, for example, we found
A doe and fawn footprints coming from a game trail and into a clearing of oaks dropping acorns, either coming to or from bedding areas
On an old logged road, a lone raccoon prints running up hill and away from water. Likely traveling to mast at this time of the year.
Coyote scat, on the edge of a lake, filled with rabbit hair
Prepare now
We identified a number of spots that were promising for squirrel and deer. When hunting public, it is good to have multiple promising places in case someone beats you there opening day. We built a large brush blind from available limbs from a logging and controlled burn operation a few years ago. Doing it now will allow it to age and for leaves to set to make it look more natural.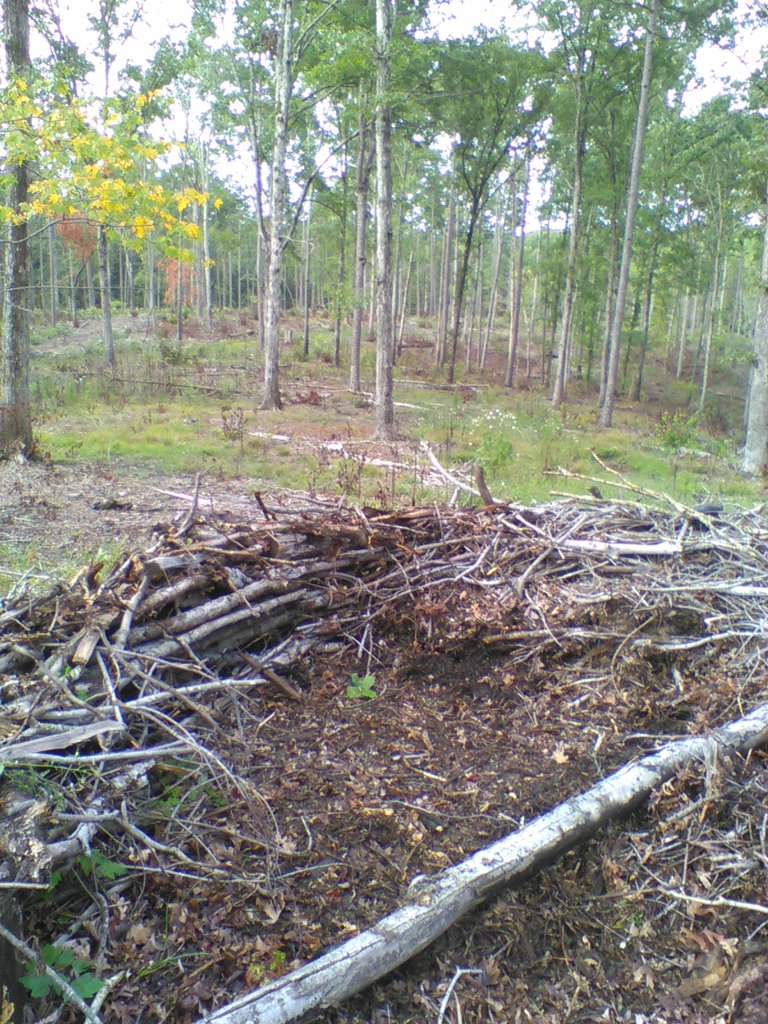 Opening day
I'll be in this brush blind about 6:00 AM. I'm hunting for meat and hide so I'll be happy to take a doe.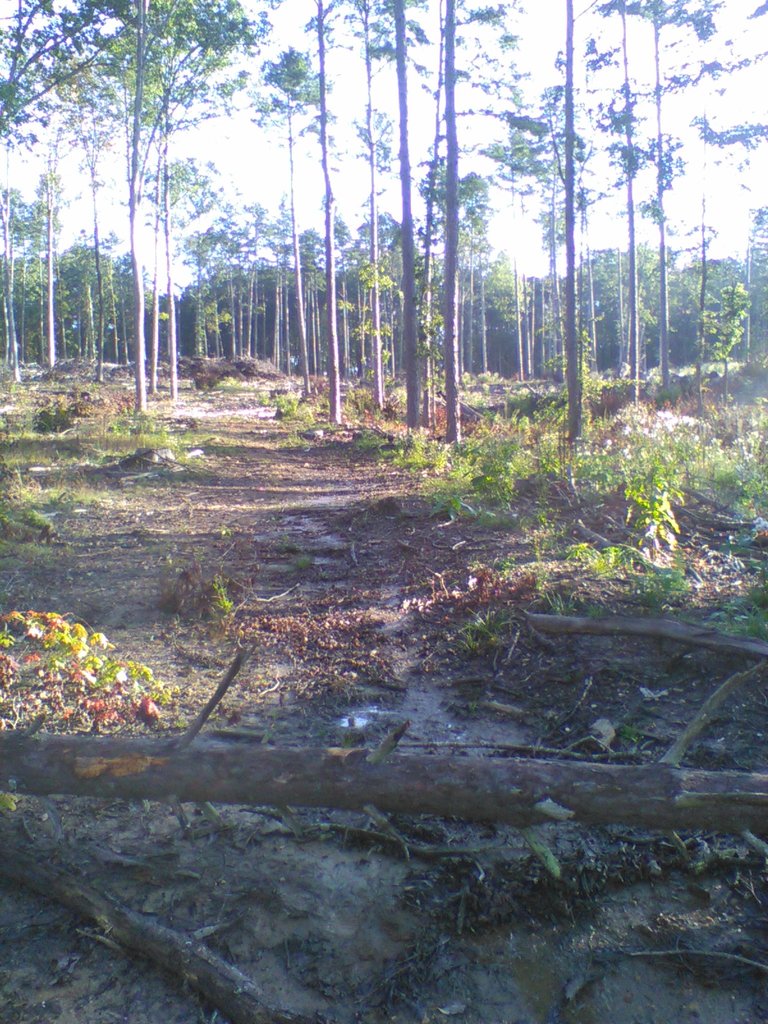 multi-species funnel with coyote, squirrel, raccoon, and deer sign