5 ways to use a roadkill beaver

Do you pick up $20 bills on the side of the road? I sure do. Would you pick up a roadkill beaver? I would since it's the same value. I threw a large male beaver in the trunk on the way to work. One man gathers what another man spills.
Here's how to cash in on garbage (note as you would expect there are pictures of a dead beaver):
1. Beaver tail
If large, you can sell for about $1 USD. The leather is used for craft purposes (I love the wallets). This beaver had some holes in his tail, probably from territory fights with other beavers. So I cut it off to barter with a local man who makes trapping lure with beaver tails.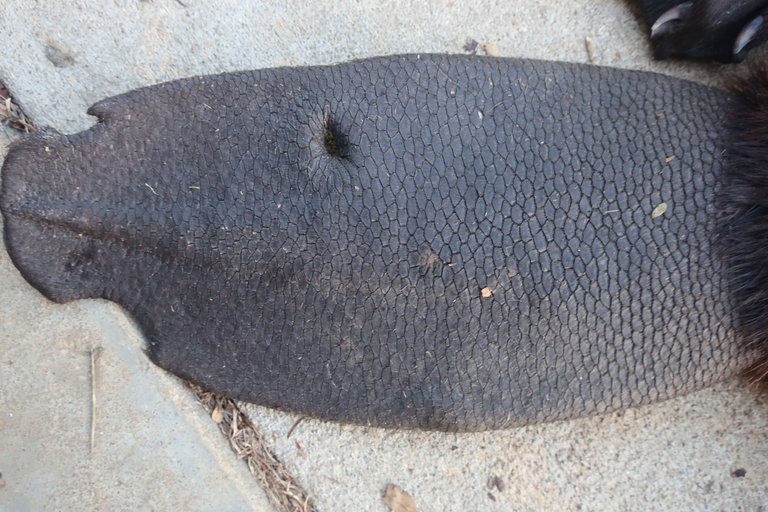 2. Castor glands
The easiest, and probably most profitable, use is to cut out the castor glands. Castor has a lot of use from a food additive to expensive perfume, and with the absolute implosion of the wild fur market, the price of castor is higher than ever since less fur is being caught. Super easy to remove. You just need a pocket knife. Wrap in two ziploc bags and put in freezer. If you have a small volume, just hang them up on a nail until they dry and then cut them in pieces and use as lure to catch beavers, coyotes, foxes, and raccoons.
3. Meat
If I had been going home, I would have considered throwing the meat in the slow cooker for a pot roast. The back legs and backstraps are particularly tasty. When I found the beaver, it must have just been killed since rigor hadn't set in, there was no coagulation, and there was no abdominal bloat. There was also no external injuries as it died from a traumatic brain injury. That said, the beaver sat in my car in the sun for 10 hours while I worked. So, I boned out as much of the meat I could easily cut and froze it in a jug. I'll add that to bartering with the lure maker as beaver meat is one of the best baits to catch fox, coyote, and mink. I don't have a dog, but you could have also fed it to man's best friend. Beaver meat is one of the staples (along with fish) for sled dogs in the Alaskan bush.
4. Fur
There is no functioning market for beaver fur of any kind so there certainly isn't any market for Southern unprime beaver fur. Furbearers grow denser fur during the winter, and this cycle is based on the amount of daylight. It is October now so the fur isn't dense. But I can still use it. I skinned out the beaver and froze the pelt. I will remove the fat (fleshing) when I have a chance. I am going to use it to practice home tanning techniques. My goal for this season is to make one pair of primitive beaver fur slippers with rawhide laces for myself.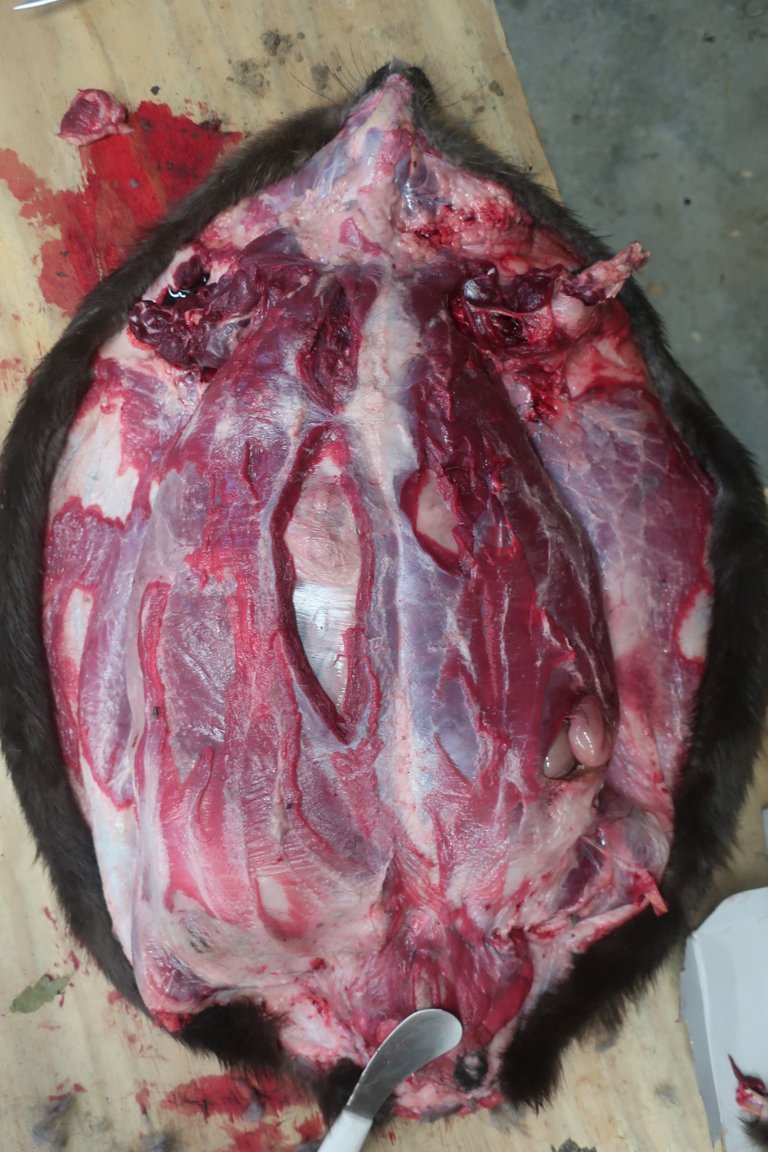 skinned belly open, need to flip it over and do dorsal surface now. Beaver skinning knife is at location of castor glands
5. Bait station
After all this, I took the carcass and put it along a game trail in my woodlot. I covered it with brush. After it is gone, I will add some meat scraps and cooking grease in the same spot. I want to draw in the furbearers and get them used to working a certain area. Then, when the fur is prime, I'll catch them at that same spot where they are used to getting food. The beaver carcass, even when gone, will be a huge draw for coyotes and foxes due to the castor smell.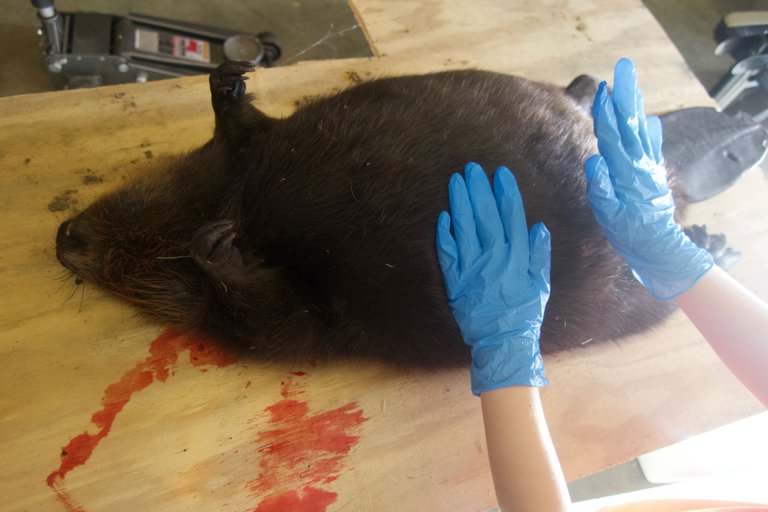 Photos are mine. Video links are made by a much more skilled fur handler than me
---
---