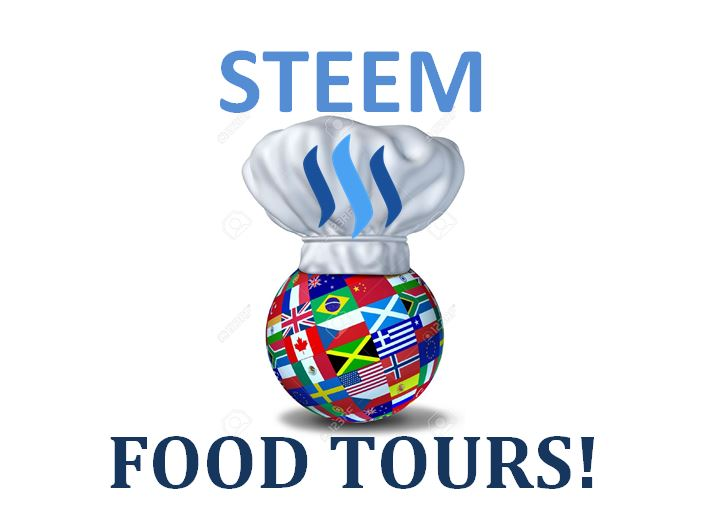 If STEEM has created a blogger out of me, then Tasteem has created a professional restaurant reviewer out of that blogger. Food is one common thing all of the residents on this blockchain share and the community & support for food content is encouraging and so heart-warming.
Before STEEM, I was already a networker in the context of business. So STEEM empowered that networker to connect with awesome powerful folks like @jeffjagoe. How are these related?
https://steemit.com/steemfoodtours/@jeffjagoe/steem-food-tours-86-submit-a-restaurant-review-for-a-chance-to-win-steem#@jeffjagoe/q2av4o
Jeff's 85 weeks of STEEM Food Tours of course!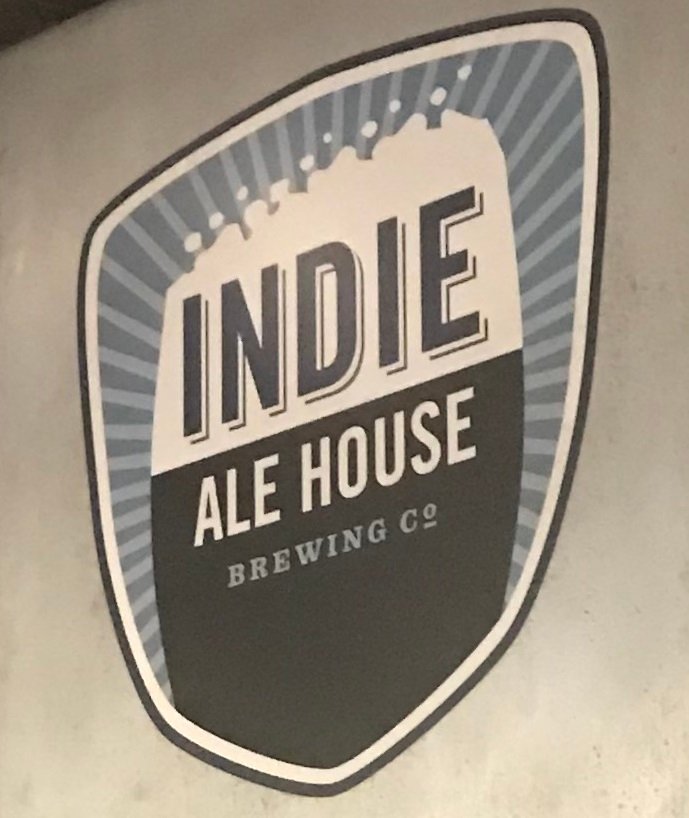 I have taken my regularly unscheduled tasteem review independent for the sake of introducing you to my friend Jeff, and supporting his awesome #steemfoodtours movement (@wesphilbin loves that term ;) I am as big a fan of a segue as I am an alliteration so what better indie play than to review Indie Ale House Brewing Company https://indiealehouse.com/ in the west end of Toronto?


Perhaps to the delight or chagrin of the local hipsters (depending upon the gloriousness of their beard and lensless glasses,) the lighting is soft and comforting. Despite being a relatively new place built in the last few years, it feels lived-in and rustic with plenty of wooden tables and chairs. I did visit after dark in the evening but I suspect the light from the large windows leading to the street is pleasant during the day.

Can I start you off with a drink?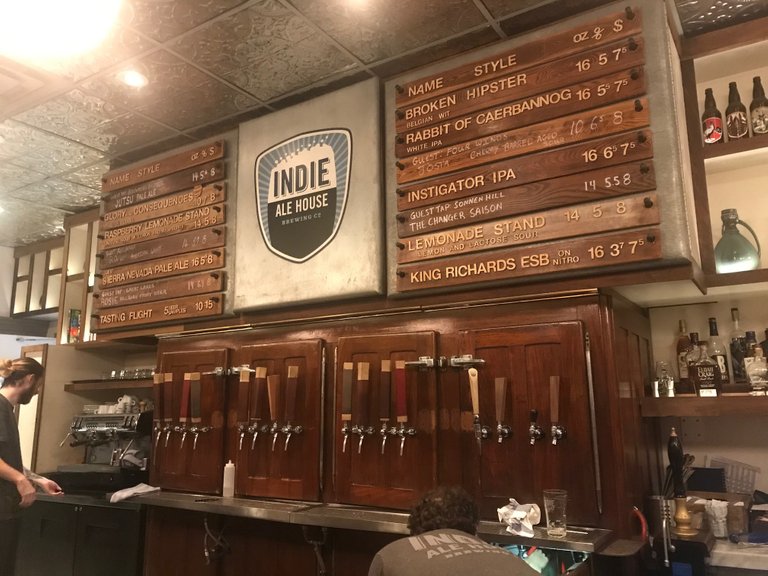 While it is possible my reputation as an enjoyer of beer has preceded me, it is more likely they ask everyone that same magical and enabling question seeing as they are, in fact, a brewery. Either way, I decided immediately that I should order my standard IPA which is the yard stick which I measure most breweries. You can see plenty of selection on the board and a great number of taps so it would be easy to get sidetracked by the selection.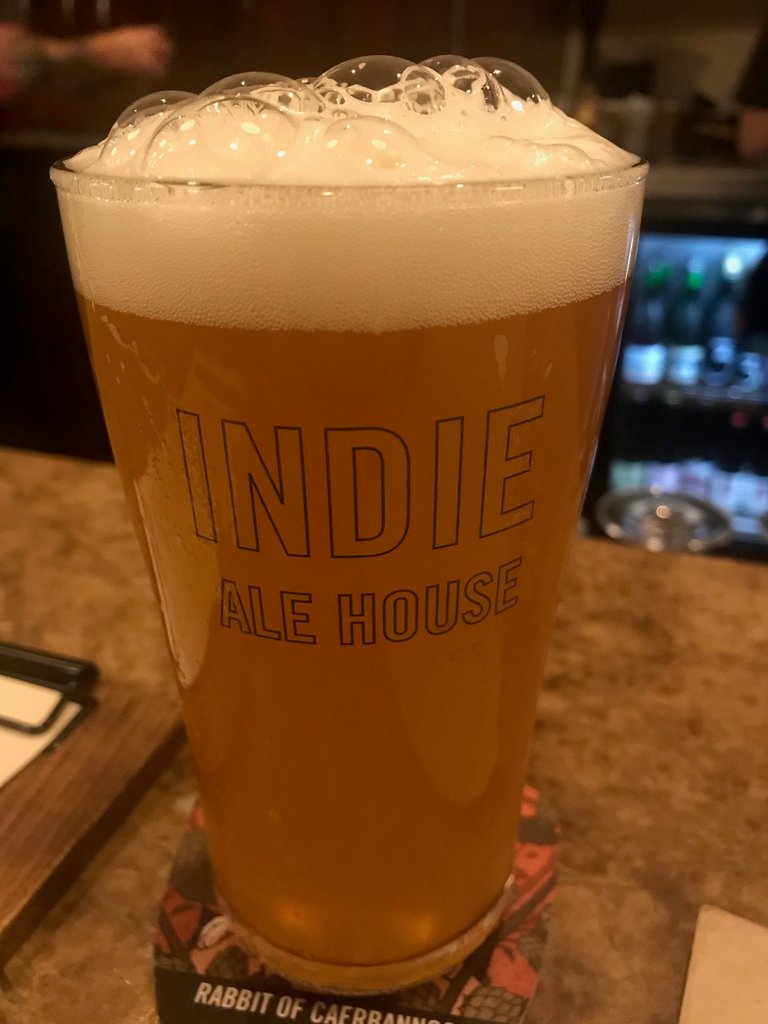 Here is the aforementioned Instigator West Coast Style IPA which is their flagship IPA. https://indiealehouse.com/pages/bottle-shop You can hit the link for more detail but will have to wait for my review coming this Saturday in the much-anticipated beer blog.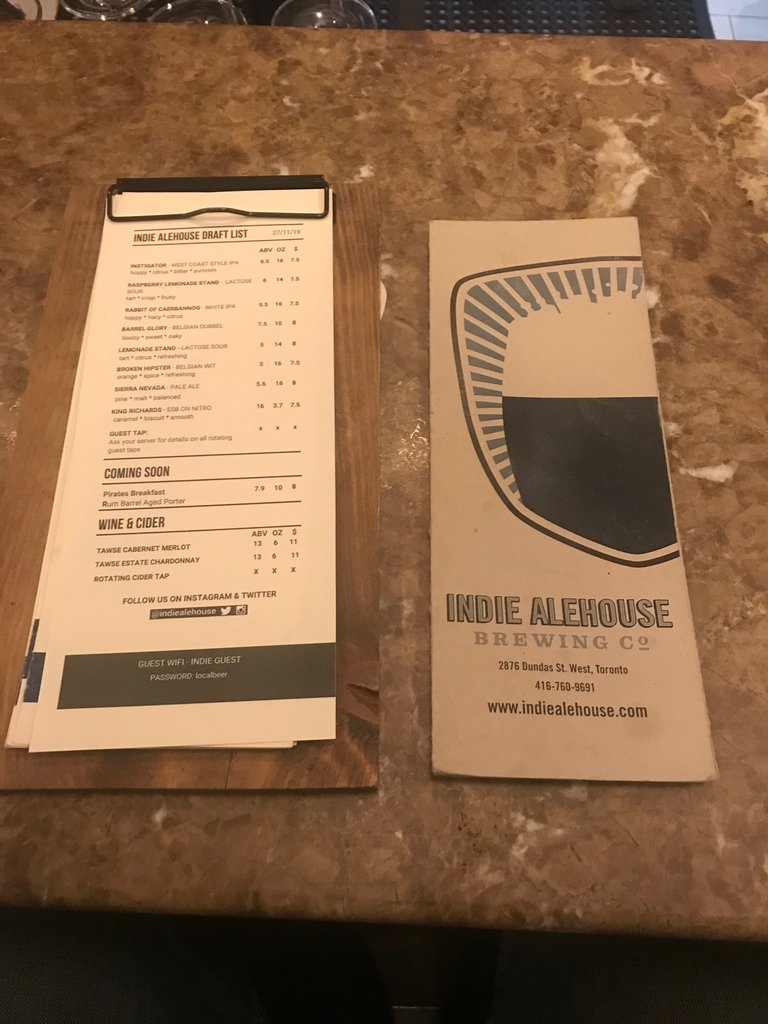 Here, you can get into the draft selection in a little more detail. Once my bubbly beverage arrived, I spent a little time planning out my next beverage and then headed over to the food menu.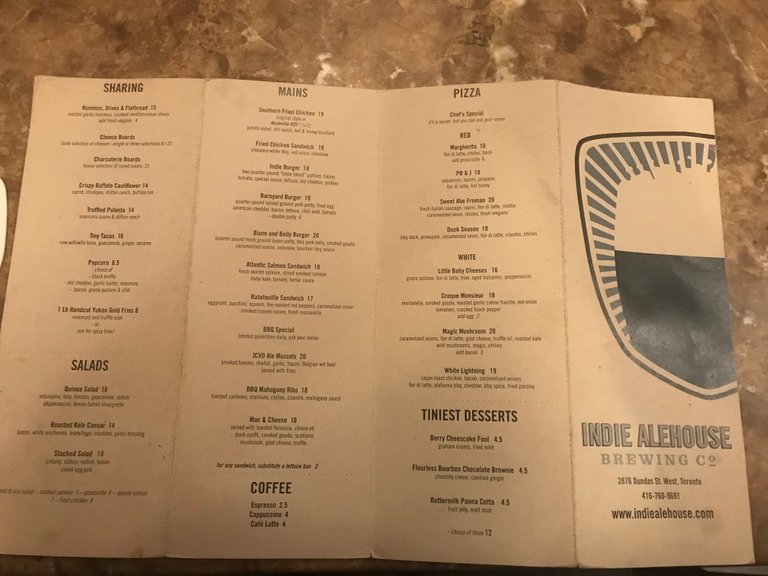 Speaking of which, this menu is interesting despite the dull light. I appreciate a menu that can be contained on one page, boasts a selection of snacks and meals from vegan to carnivore, and has an entire section dedicated to handmade pizza. I had to fight in a tournament the next day so I didn't want to load up too much and was undecided until I decided to ask my friends at the bar.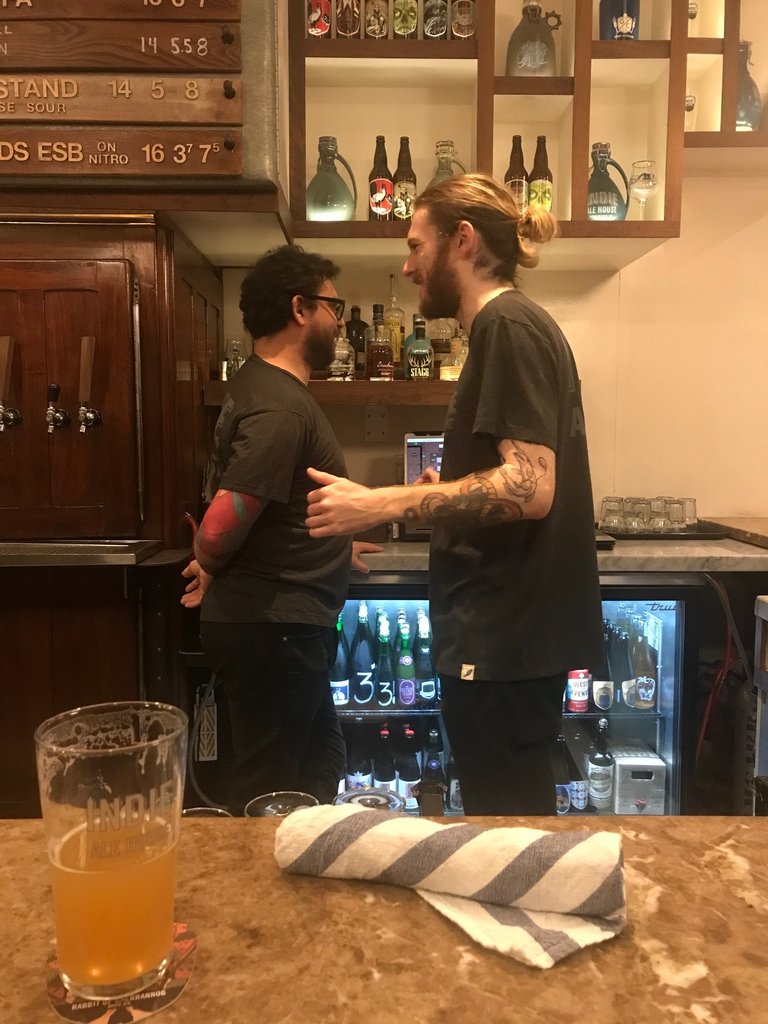 They had a brief and friendly sidebar meeting and the verdict was, "The Pizza is legendary" Good enough endorsement for me as I have shown in brewery tours and restaurant reviews that I have an affinity for suds and a grease-wheel.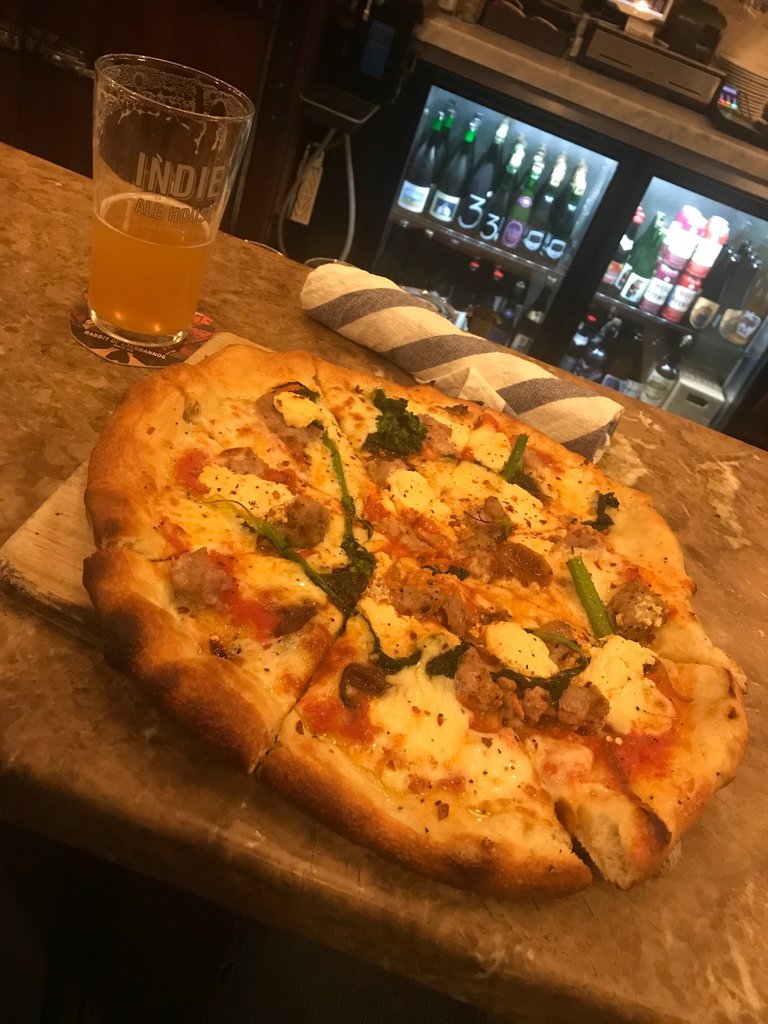 My Sweet Abe Froman arrived in about a half a beer as you can see which is about perfect. It had a great bistro-feeling helping of Italian sausage while the different cheeses combined and contrasted nicely in taste and texture. I will have to search that fior di latte is but the chilies gave it that anticipated zing.

Extreme Close Up Shot!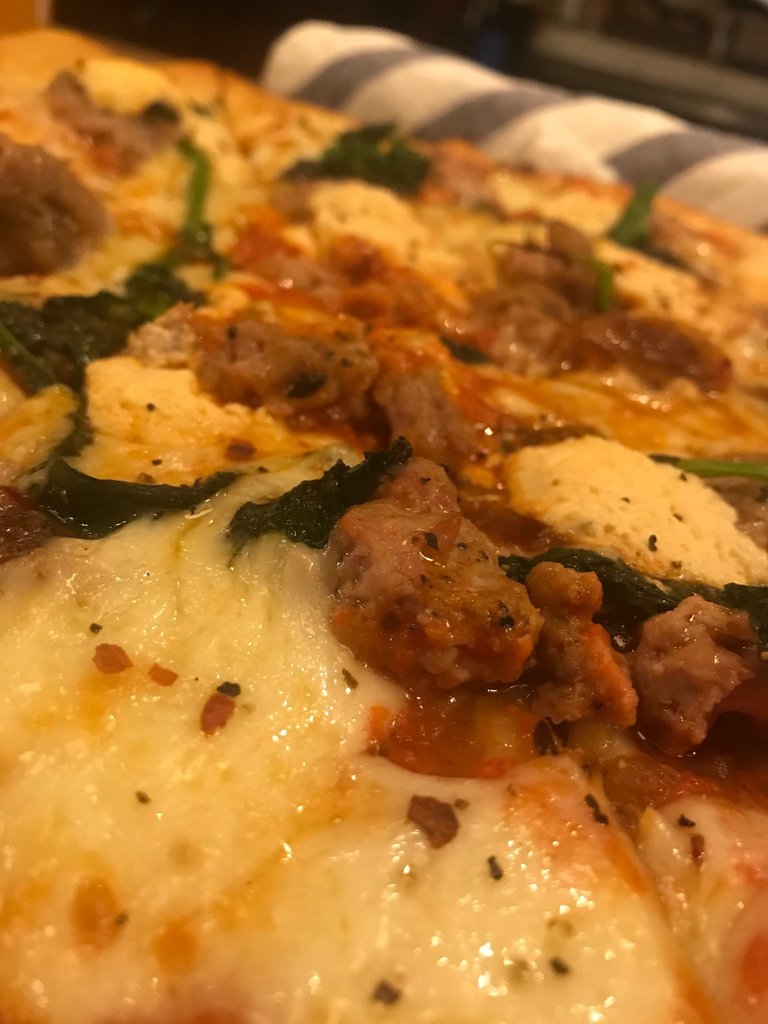 It wouldn't be a Zeke Restaurant Review without the ever-popular and dramatic extreme close up. This serves to make the experience immersive like you were part of the meal, and give you a laugh as you picture the other patrons looking sideways at the guy with his phone in his meal. I can taste the pizza all over again while looking at it now.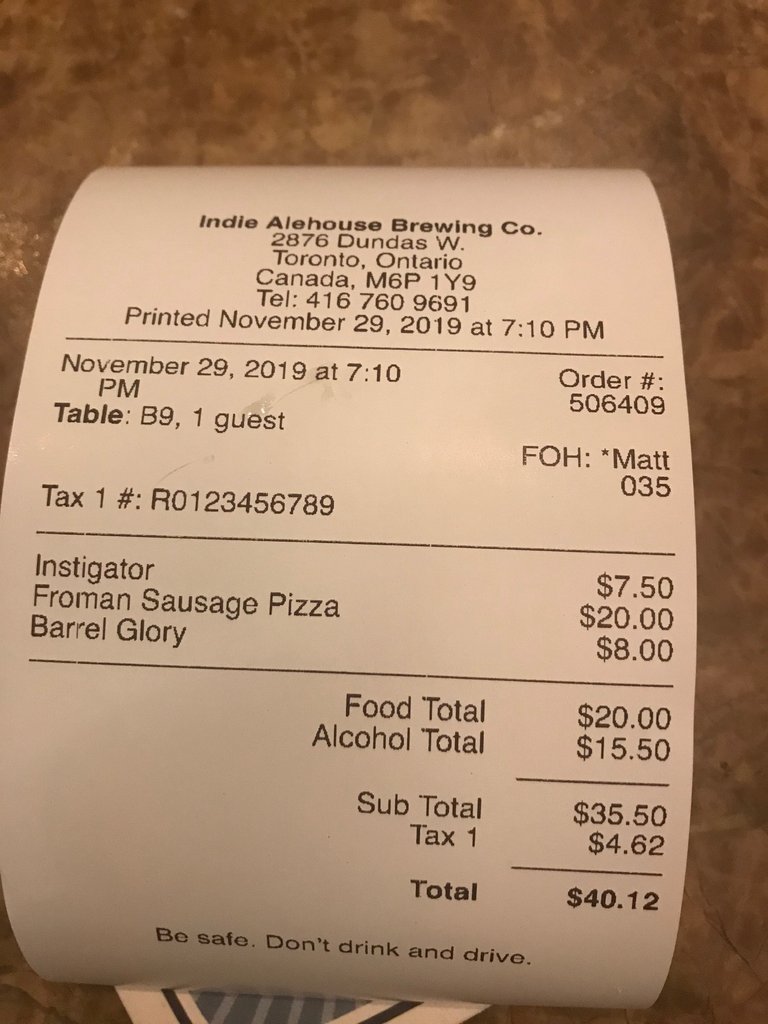 Another unexpected fan-favourite, especially from my readers across the globe, is the image with the receipt. It helps to illustrate the food prices in my small region of Canada, and give you the fleeting impulse to reach for your wallet to pay. $7.50 is pretty standard for a pint of IPA these days and there are not too many restaurants around with main courses less than $15. While this meal was not a screaming deal, it was a nice treat for a bit of a change, a beer I enjoyed, and a pizza that was rather unique.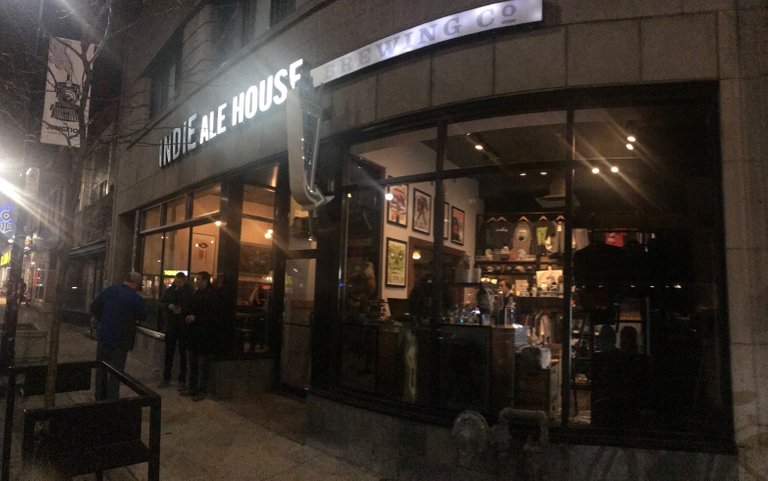 No dessert for me as it would only get in my mouth, and I save my sweet carbs for beer. I took half of my pizza to go so that I could enjoy it after my fights the next day. I also made a little stop at the bottle shop for some beer to enjoy at the music studio the next night and review at a later time.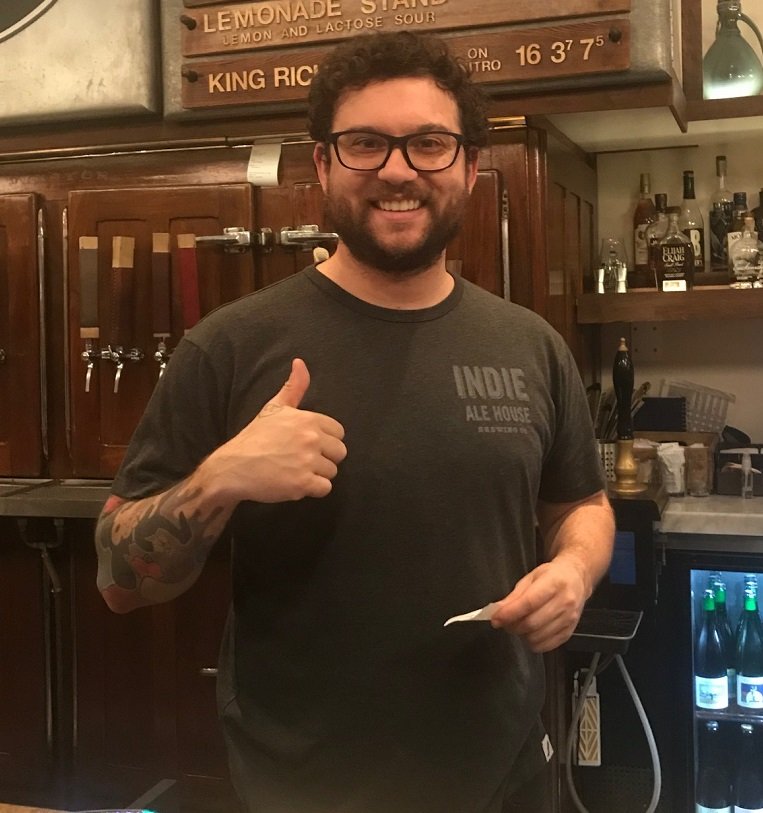 I can't recall the name of my friend here but he is giving you the signal I would when describing this place, the beer, and my experience.
Thanks for sharing a delectable meal at a legitimately neat venue. This review has focused more upon the food than the beer but I invite you to follow me and join @detlev for #beersaturday where I will get a little more into the beer and enhanced experience after mentioning I am The Steem Beerologist!
Until then, hit up #steemfoodtours and join us by reviewing a restaurant of your own!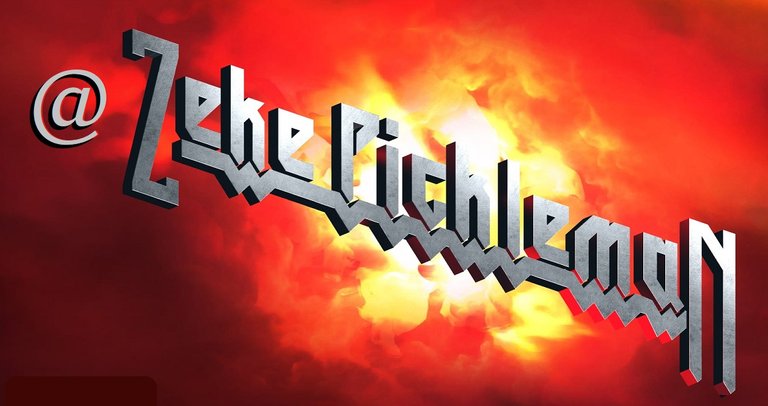 Proud Manual Curator for:


---
Posted via Marlians.com