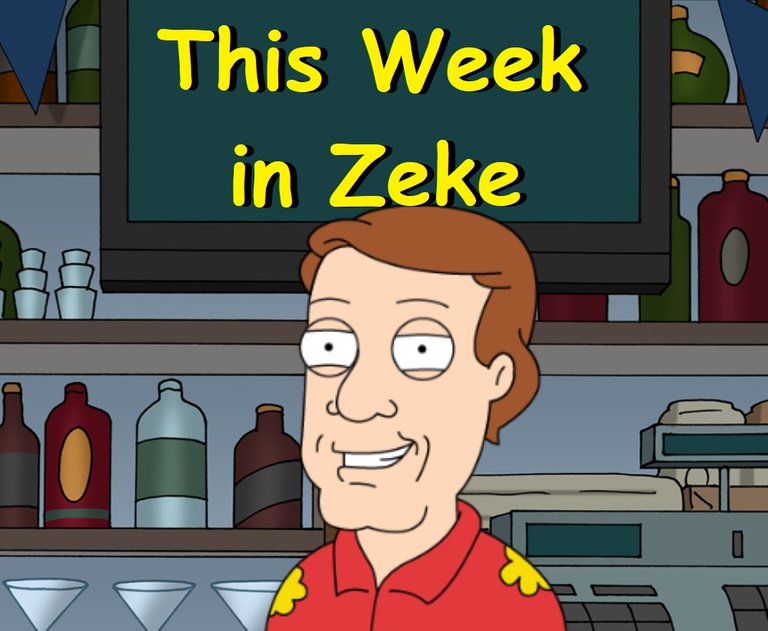 Man what a busy start to the year. I took the opportunity in December to leverage my status as my own boss and did as little as possible. Such a welcome contrast to years in corporate sales fighting to close deals as the end of the year loomed. All new patterns are forming as I complete the launch of the new digital marketing business and continue to operate the computer consulting, wiring technician, and sales management for the film company. It seems all 3 of those projects were raring to go with the start of the new year which has robbed me of computer time.
I am equally dedicated to STEEM as I have always been and am thankful to take my own advice, kick real life when it is kickable and know the blockchain will be right where I left it when I return.
For my newer followers, the Weekly Zekely is a chance for me to pause after a busy week, look through my pictures and reflect on the stories that were. Sometimes it is high adventure, sometimes neat perspective, and usually with a sprinkling of beer.
Without further ado, LETS DO THIS!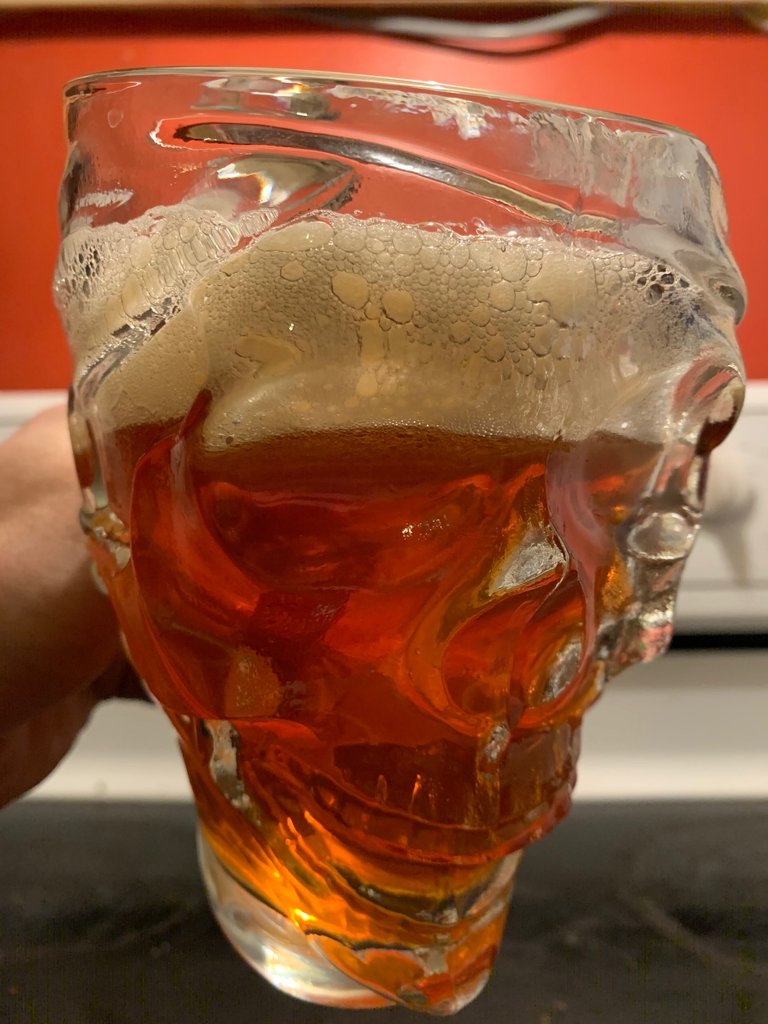 I have been enjoying my skull mug that Santa left for me this year. It is the perfect vessel for marathon gaming sessions as it probably fits a pint and a half and looks cool as hell. It came as part of a Boneshaker beer gift package from Amsterdam Brewing in Toronto. https://www.amsterdambeer.com/beer/ The beer itself was better than I remember so perhaps my pallet has changed or they have refined their process a little? I do love the mug though.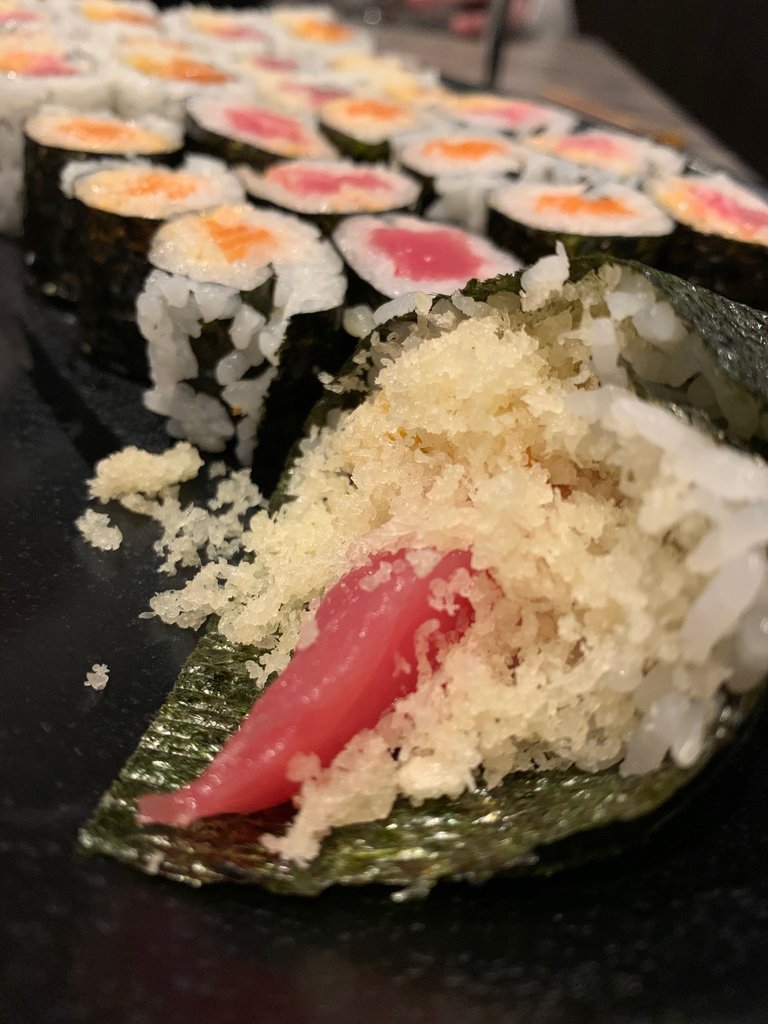 Being holiday time, there may be a good amount of food pics in this round up. This is part of a sushi feast I documented at tasteem.io and is highlighted by this delectable spicy tuna hand roll. I assure you I was able to finish off this entire spread including the big Saporo, and was hungry again about an hour later as I generally am with Sushi. Damn tasty though.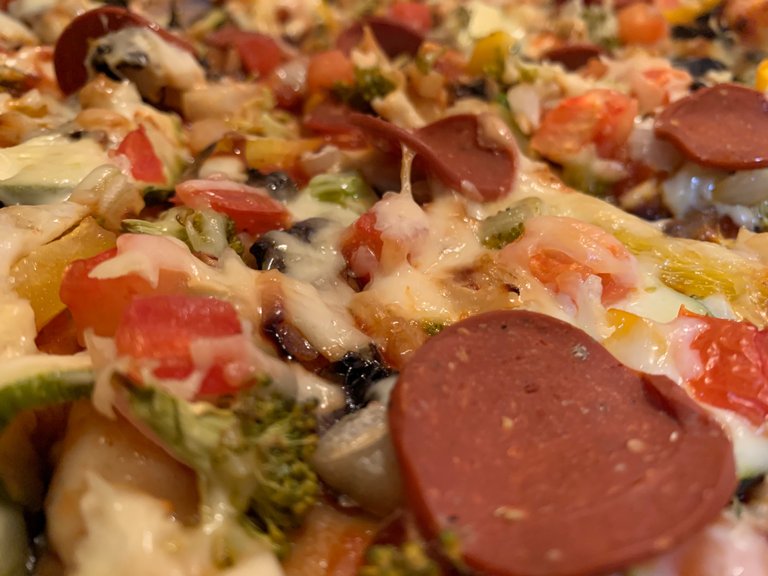 Here is your double shot of food as I am known to spin a mean wheel. The vegetarians will be pleased to know that no animals were harmed in the making of this pizza (except maybe the dairy cows a bit) and the pepperoni is plant based along with all of the toppings. This was prepared as part of a business meeting where my vegetarians technical all star was over doing some of his magic for one of our clients. Friends and veggie pizza and beer sure is a good way to do business.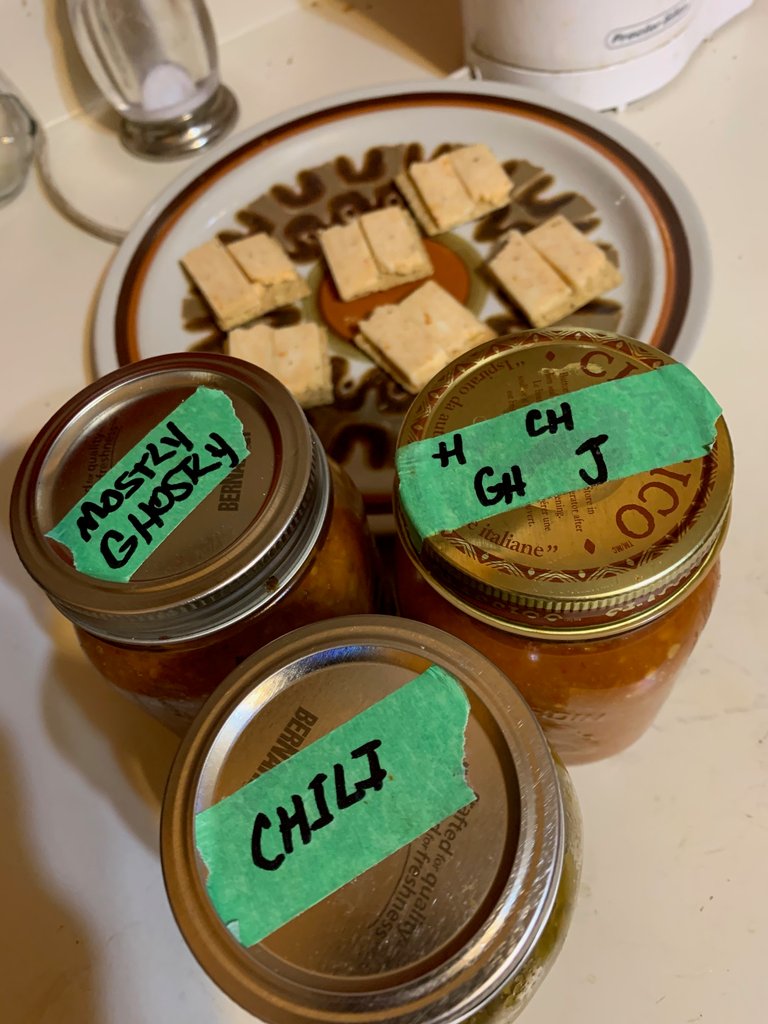 HOT STUFF COMING THROUGH! The fermentation of my hot sauces made from the hot peppers in the garden is producing great results. There was an Australia scale fire in my mouth when I sampled all of these at the same time but the flavour has intensified while the heat of the crazy ghost peppers has subdued a little with the fermentation. I am going to combine hopefully the perfect amount of each sauce to achieve the most heat to taste ratio and it will be glorious. Don't worry. It will only hurt twice.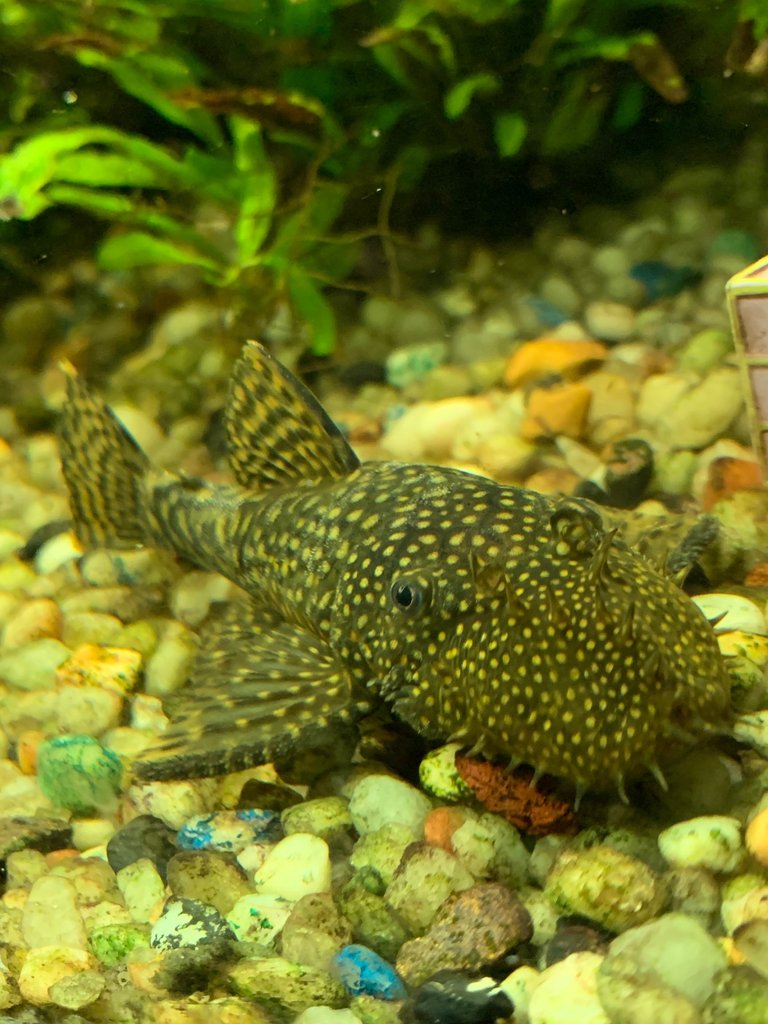 While I wasn't looking, my bristle nose plecostamus I bought for a few bucks a few months ago has grown! I have him and a few other fish in my 75 gallon aquarium that has lots of plants and hiding places. So, he is out of sight quite a bit and comes out at night to clean when the lights are off. These things are the best most aggressive algae eaters and they look cool. I noticed he was out swimming and snapped this rare pic. I may have to put together a little report on the rest of the fish in that one.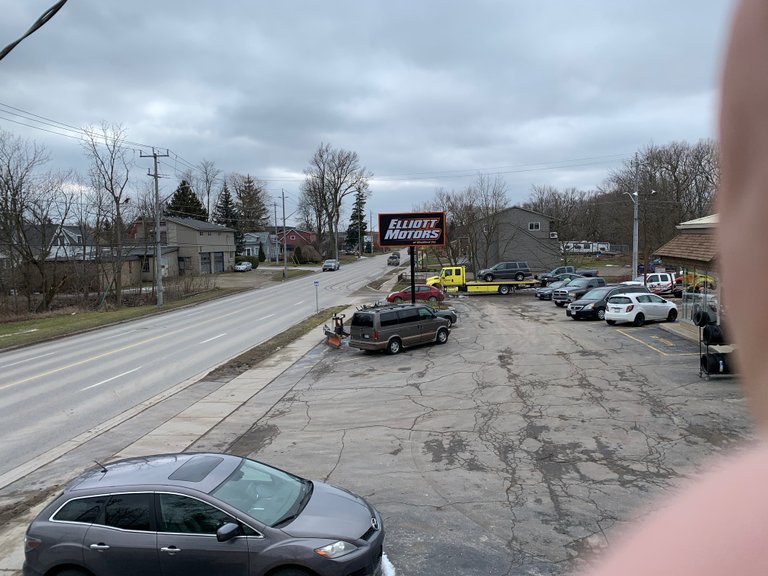 I did get a few ladders in but the internet installations have been a little slow. This one is from the front of a hot tub and spa place looking south on one of the main roads. Not really a picturesque part of this pretty town but definitely not as wintery as it should be for early January in Canadia. I will collect a few more jobs and show you my view of the town from 18 feet up next week or so.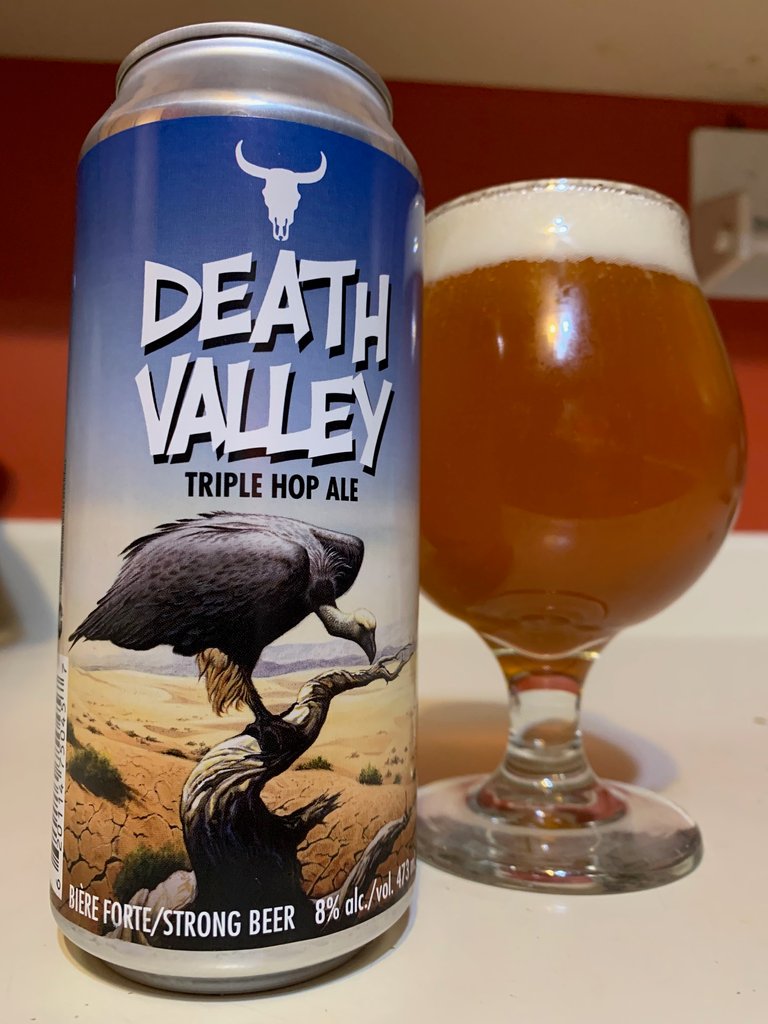 I even managed to miss #beersaturday last week which is something I don't think I have done in many months. Not that there was any shortage of beer over the last few weeks. It simply means I have a bunch of beers to share this year!
This one was a one off I picked up because I had never had it before. It was a serious beer but getting up over 8% ABV, sometimes the alcohol taste can become more than the hops......even when it is triple hopped. It is a neat design and serious beer but I am not sure I will pick it up again.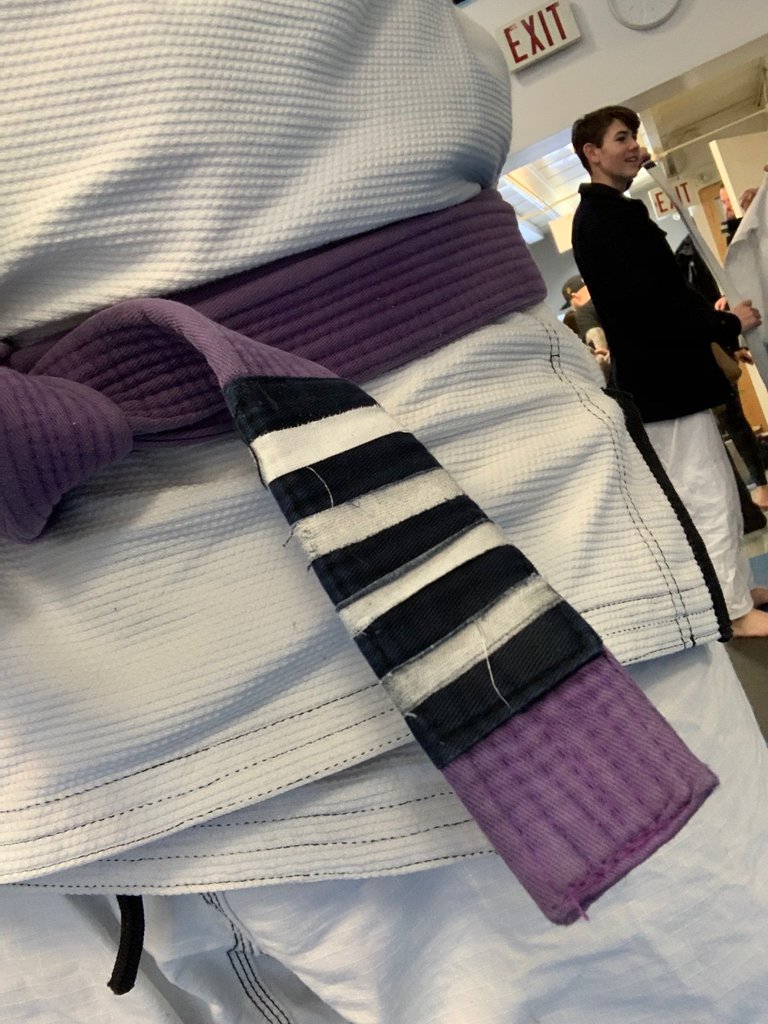 I didn't train as much BJJ as I would have liked to due to busy schedule and holiday gym closures. I did get my mat time though and was awarded my 4th stripe on my purple belt. Stripes are just pieces of tape but it is neat to see the different wear on each of them as they have spent more time on the belt. I have to up my game if I am to work toward the next belt and have a BJJ cruise to go on this summer I am going to want to be ready for. Working this back into my schedule is another resolution for me and probably most of my training partners.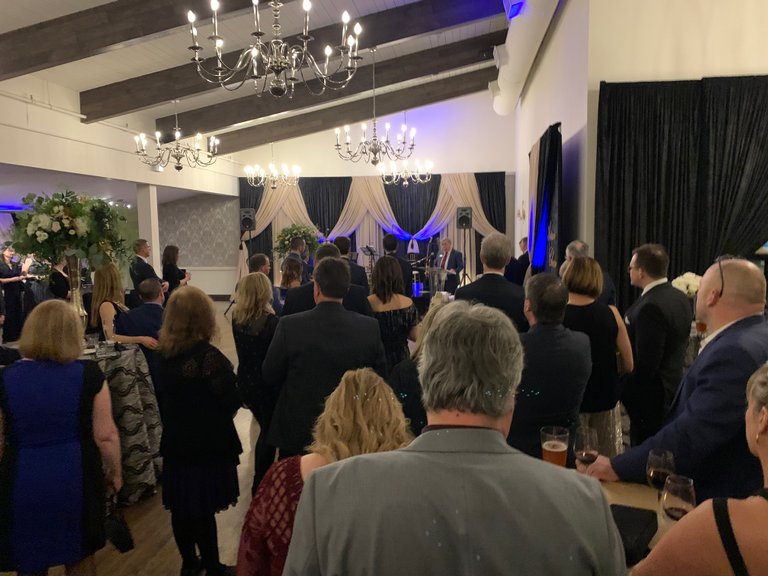 I had a chance to throw on a suit, pay $125 and attend the Mayor's yearly gala. Such a great networking event and the exposure you get on your personal brand as a business and community member is something special. Especially when you are building a business. The event raised over 100k for the community, the food was great, and I can't wait for the business it brings! Mayor is a pretty cool guy too.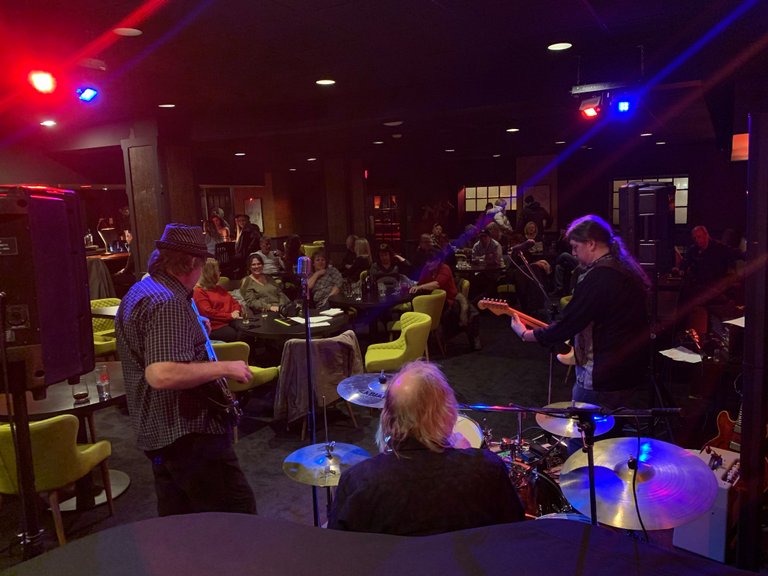 Last but certainly not least, we had an epic night out on the weekend. Started at the gala, then moved on to this newly opened music room in town who happens to be one of our latest clients. We went in to shoot a bunch of pictures for their google business profile and social media posts. Stevie T is a well known local ensemble and played a few SRV tunes to a happy crowd. We moved on to the BJJ gym to watch the 40-second Connor MacGregor UFC fight and closed the bar across the street. What a long night and I am almost glad I didn't get any pics after this as it is a blur. All I know is it included some jagermeister shots with my bar tender friend, and a long hangover on Sunday!


Here's hoping it is not another number of weeks til the next Zekely update. Some awesome stuff coming in the next while so it should make for some more funny stories and pics to share. Thanks for hanging with your buddy Zeke and trapsing through the start of my 2020. Gonna be an awesome year!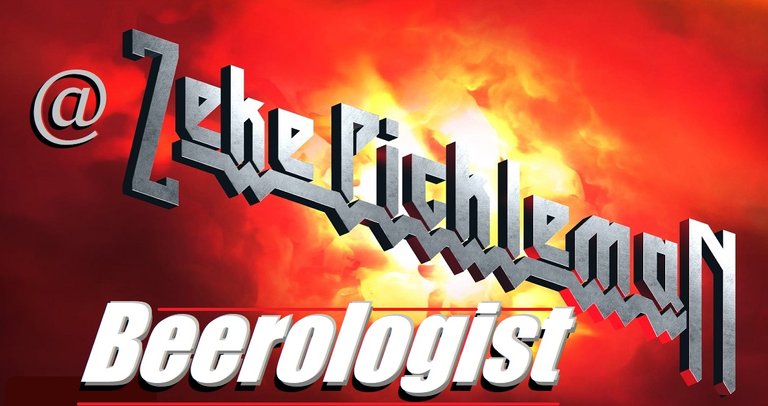 I am honoured to curate for: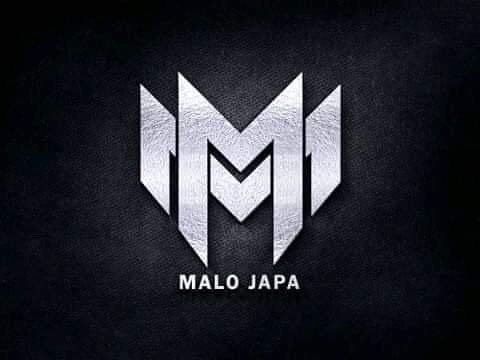 How has your year started out?
---
Posted via Marlians.com