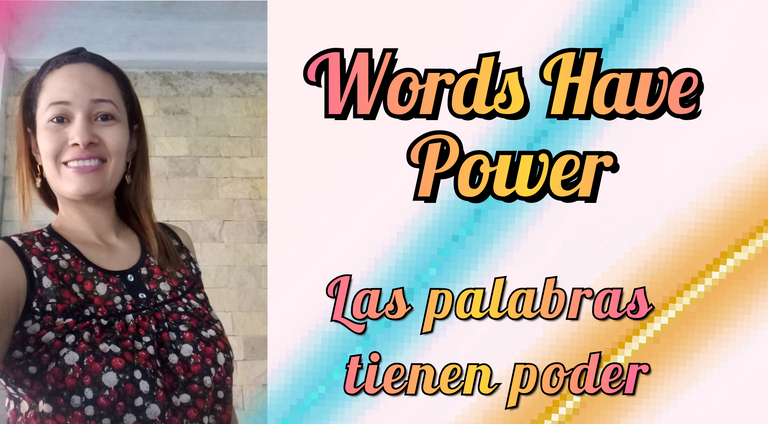 Hello dear friends of the beehive, I couldn't stay behind, so even if I'm one of the last ones to publish, I don't want to miss the contest of @Zord189, because I think it's great. Link
In the contest we are asked to say our mantra of happiness and why we use it. So for those who don't know what a mantra is, according to Wikipedia, "it's an Indian word that refers to sounds (syllables, words, phonemes or groups of words) that, according to some beliefs, have some psychological or spiritual power"
Hola queridos amigos de la colmena, no podía quedarme atrás, así que aunque sea uno de los últimos en publicar, no quiero perderme el concurso de @Zord189, porque creo que es genial. Link
En el concurso se nos pide que digamos nuestro mantra de la felicidad y por qué lo usamos. Así que para aquellos que no saben lo que es un mantra, según Wikipedia, "es una palabra india que se refiere a los sonidos (sílabas, palabras, fonemas o grupos de palabras) que, según algunas creencias, tienen algún poder psicológico o espiritual"
In my case I would take it as a psychological effect since words have power, that's why we must take care of what we say, it is necessary to always say positive words to ourselves and to those around us.
Mahadma Gandhi said:
"Take care of your thoughts, because they will become your words.
Take care of your words, because they will become your actions.
Mind your actions, for they will become your habits.
Mind your habits, for they will become your destinies".
En mi caso lo tomaría como un efecto psicológico ya que las palabras tienen poder, por eso debemos cuidar lo que decimos, es necesario decir siempre palabras positivas a nosotros mismos y a quienes nos rodean.
Mahadma Ghandi dijo:

"Cuida tus pensamientos, porque se convertirán en tus palabras.
Cuida tus palabras, porque se convertirán en tus actos.
Cuida tus actos, porque se convertirán en tus hábitos.
Cuida tus hábitos, porque se convertirán en tus destinos".
For that destiny we want to improve, we must take care of our words and make them a harmonious sound for our lives, my daily mantras are
Por ese destino que queremos mejorar, debemos cuidar nuestras palabras y hacer de ellas un sonido armonioso para nuestras vidas, mis mantras diarios son:
The best day of my life is today!
I can do all things in Christ who strengthens me.
Yesterday is gone, tomorrow is uncertain, so today I decide to live!
Today is going to be the best day of my life!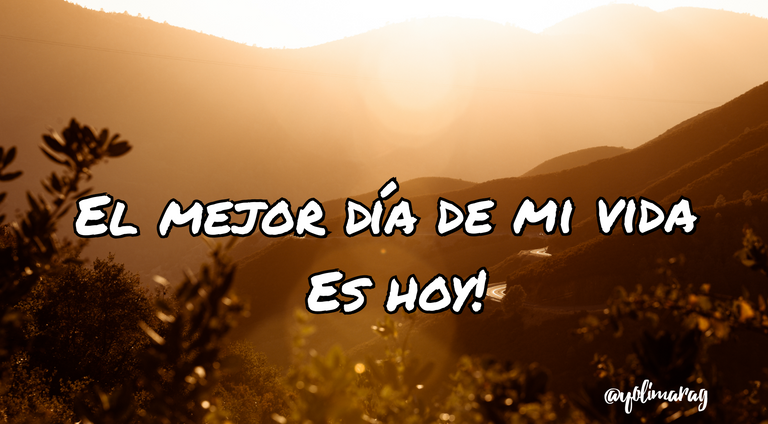 ¡El mejor día de mi vida es Hoy!

Todo lo puedo en Cristo que me fortalece
¡El ayer ya paso, el mañana es incierto, así que hoy decido vivir!
¡Hoy va a ser el mejor día de mi vida!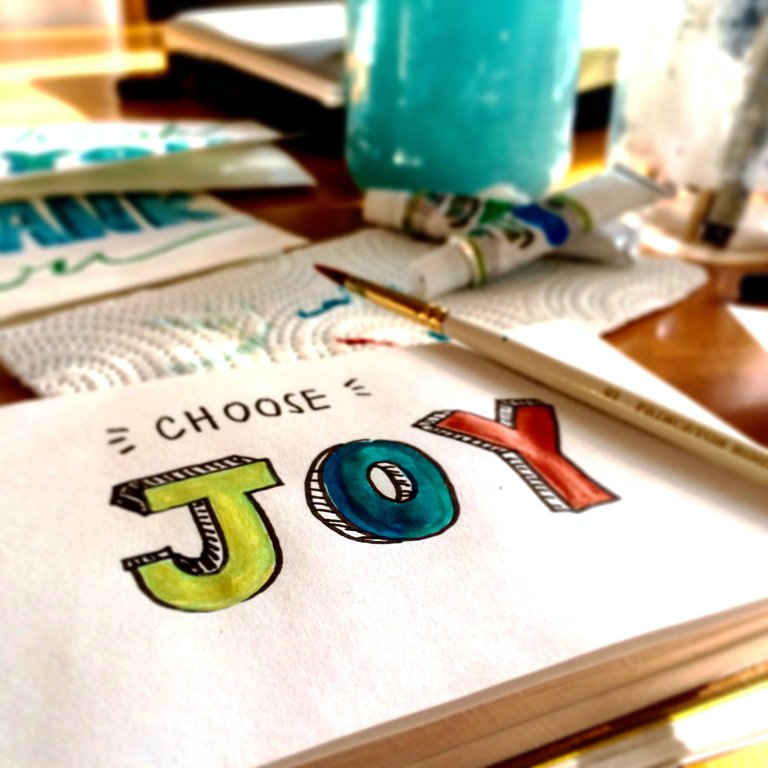 Link
How do I apply them? / ¿Cómo los aplico?
After my morning prayers, I repeat those phrases to myself, if possible in front of the mirror and with a big smile, since the brain retains those words and as a consequence the acts come.
Después de mis oraciones matutinas, me repito dichas frases, si es posible frente al espejo y con una gran sonrisa, ya que el cerebro retiene esas palabras y como consecuencia vienen los actos.
It is like when a father tells a child that he is useless, when that child grows up he has that thought that he is useless, and when he undertakes something it costs him and many times he does not finish what he starts and grows up with limitations, on the contrary if he grows up with affirmative words he will be one of the best, because in his subconscious he is.
Es como cuando a los niños un padre les dice que no sirve, al crecer ese niño tiene ese pensamiento de que no sirve, y al emprender algo le cuesta y muchas veces no termina lo que comienza y crece con limitaciones, por el contrario si crece con palabras afirmativa será uno de los mejores, pues en su subconsciente lo es.
Maybe these words encourage me to keep going no matter what circumstances we are going through, because I am not alone God is with me, the best day is today and I will live it with the greatest joy I have.
Igual estas palabras me animan a seguir adelante no importa las circunstancias que estemos pasando, pues no estoy sola Dios está conmigo, el mejor día es hoy y lo voy a vivir con la mayor alegría que tenga.
And what are your words or blankets of happiness?
¿Y cuáles son tus palabras o mantas de felicidad?
Thanks for reading my post,❤️ Blessings!
Gracias por leer mi post,❤️ Bendiciones!!
Translated with www.DeepL.com/Translator (free version)
Some photos were taken in Canva
Algunas fotos fueron hechas en Canva