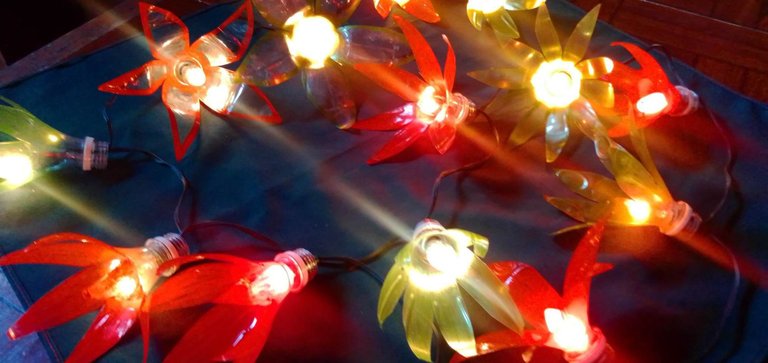 Estoy reciclando. ¡Estimados amigos saludos!, vamos hacer unas decorativas flores con las botellas plásticas de refrescos. A veces acumulamos estos envases y los botamos, con esta idea puedes adornar una instalación de luces, hacer un arreglo floral, coronas navideñas, arbolito etc. Quedan muy bonitos, originales y decorativos para adornar su navidad; además de utilizan muy pocos materiales. ¡Espero les guste!.
I'm recycling. Dear friends, greetings, let's make some decorative flowers with the plastic soda bottles. Sometimes we accumulate these bottles and throw them away, with this idea you can decorate a light installation, make a flower arrangement, Christmas wreaths, tree etc. They are very beautiful, original and decorative to adorn your Christmas; besides they use very few materials. I hope you like it!.




Materiales: 💡🍾💅✂️✨
Envases plásticos, pintura acrílica (pinturas para uñas), tijera, exacto.
Materials:
- Plastic containers, acrylic paint (nail polish), scissors, exact.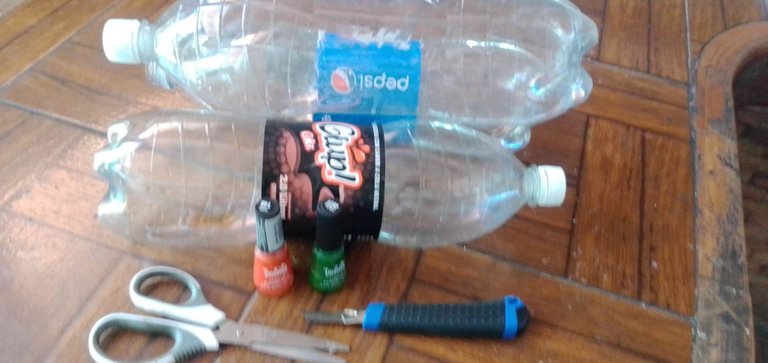 Procedimiento: 🔌💡🌼
Cortar la botella en la parte superior, lo que llamamos el pico.
Procedure:
- Cut the bottle at the top, what we call the spout.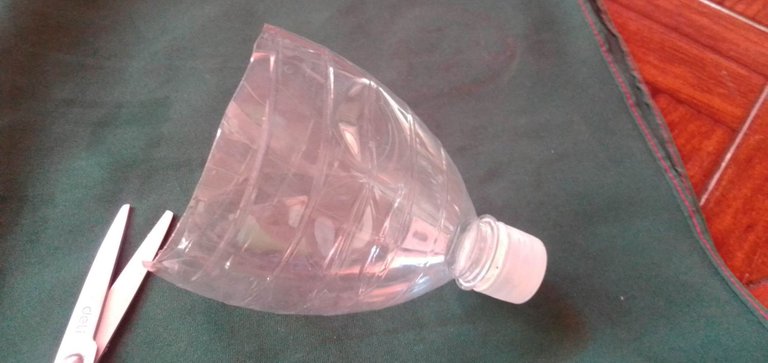 Hacemos los cortes de los pétalos, y le damos la forma hacia afuera.
- We make the cuts in the petals, and shape them outwards.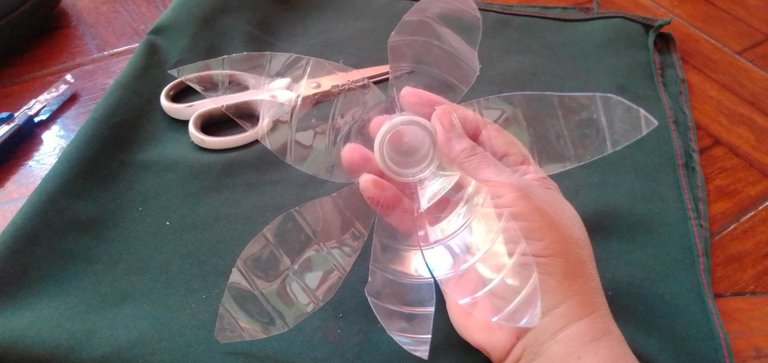 Cortamos todas las botellas plásticas estilo flores del tamaño y forma deseada.
- We cut all plastic flower style bottles to the desired size and shape.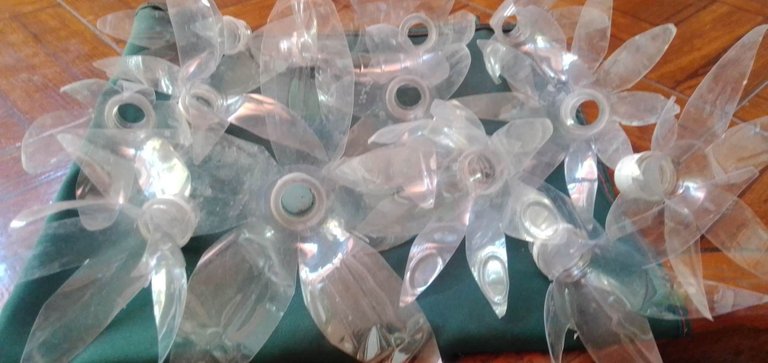 Luego pintamos, lo puedes hacerlo por dentro o por fuera de la flor.
- Then we paint, you can do it inside or outside the flower.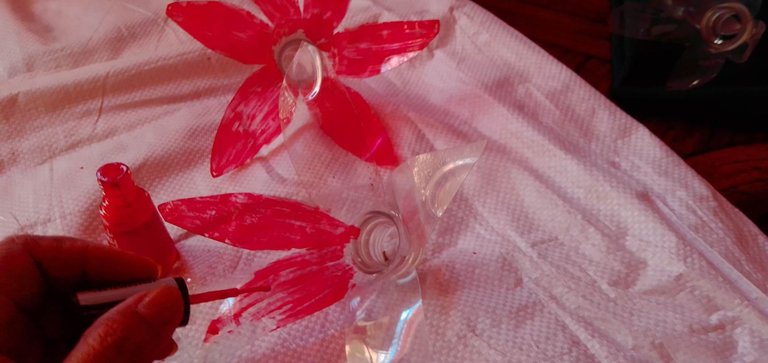 Las van pintando, mientras más colores y formas tengan, mucho mejor.
- The more colors and shapes they have, the better.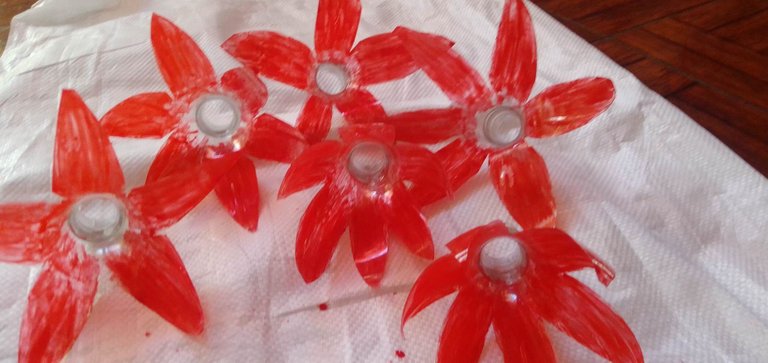 También puedes solo delinear los pétalos, también se ven bien.
- You can also just line up the petals, they look good too.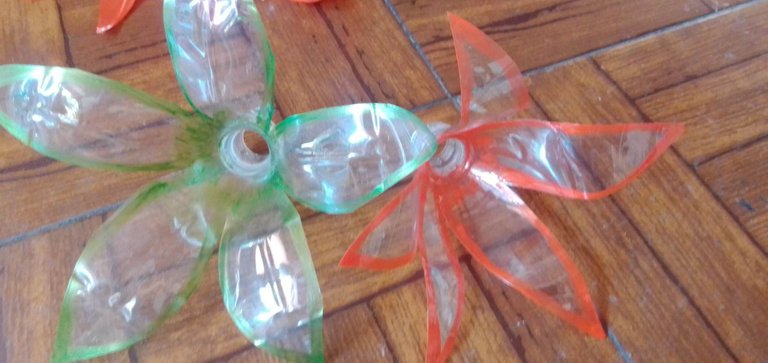 Saco el bombillo, introduzco la flor y colocó nuevamente el bombillo.
- I take out the bulb, insert the flower and put the bulb back.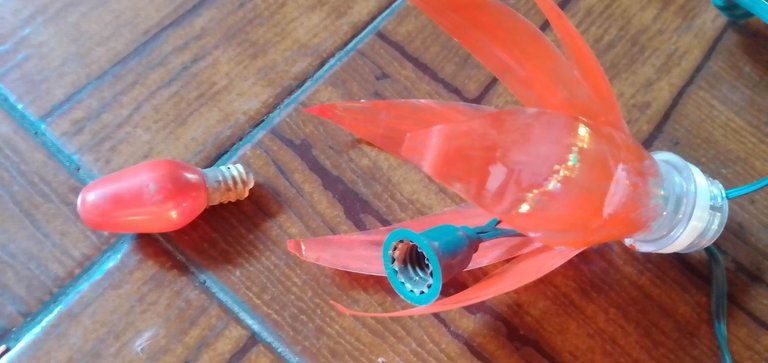 Uniendo las flores plástica y sujetarlos o amarrarlos de manera que no se devuelva, queda igual de bella.
- By attaching the plastic flowers and holding or tying them so that they are not returned, they are just as beautiful.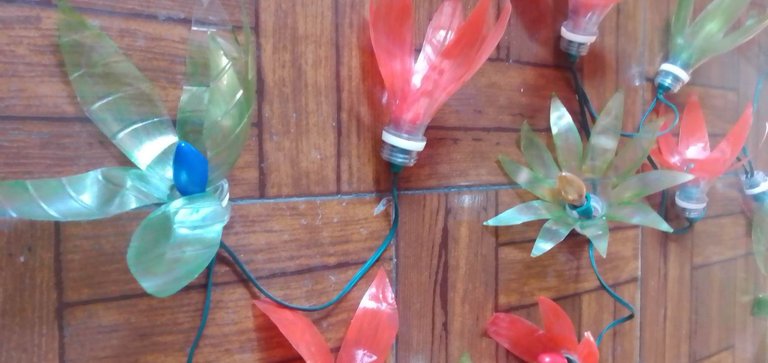 Flor roja de 5 puntas, vean como quedó.
- Red 5-pointed flower, see how it looks.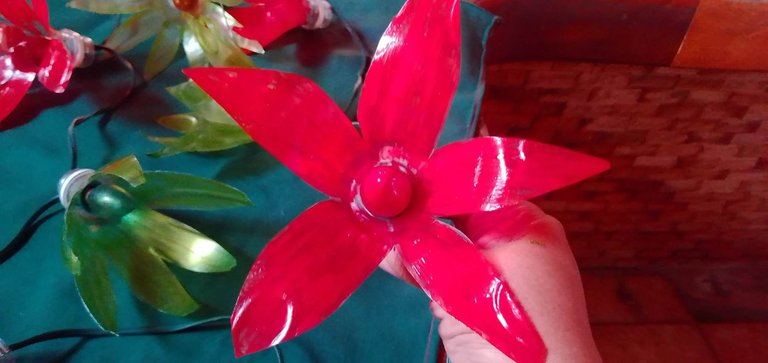 Otro modelo de 8 puntas y le hice en las puntas otro adorno con un troquel.
- Another model with 8 points and I made another ornament with a die in the points.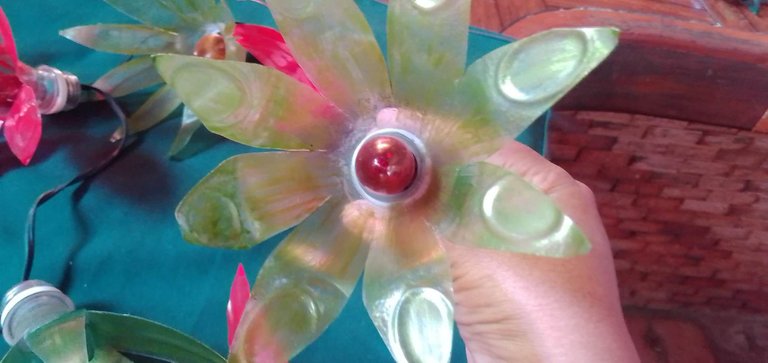 Esta otra flor, solamente delineada en los bordes.
- This other flower, only delineated at the edges.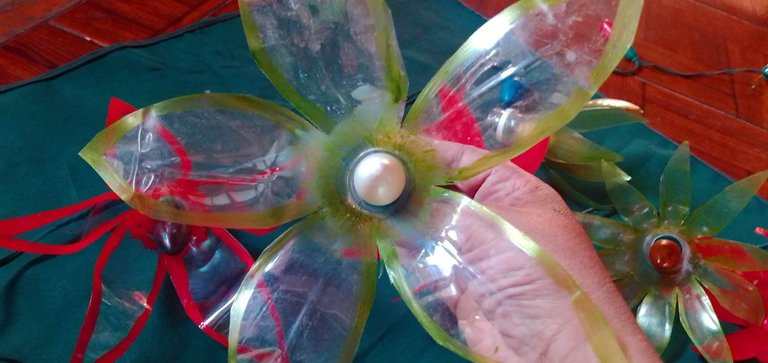 Encendemos la extensión y miren como quedan las flores plásticas con las luces.
- We turn on the extension and see how the plastic flowers look with the lights.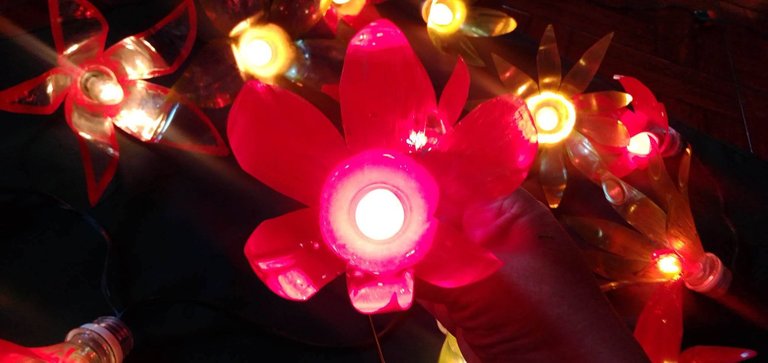 Las flores blancas también quedan lindas al solo darle la forma.
- The white flowers also look beautiful just by shaping them.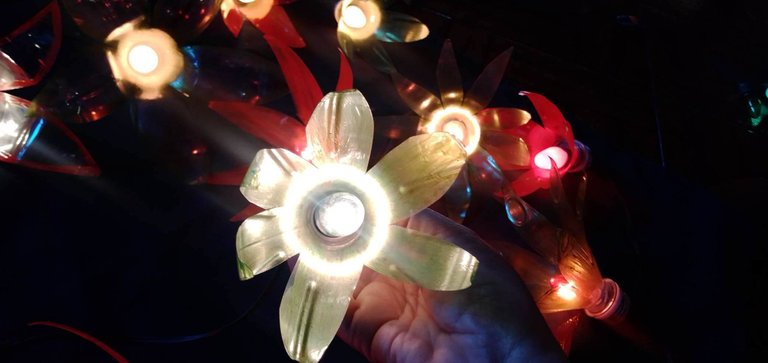 Este modelo de instalación es de bombillos grandes, pero también se puede hacer con la instalación de los pequeños.
- This model of installation is of large bulbs, but it can also be done with the installation of small ones.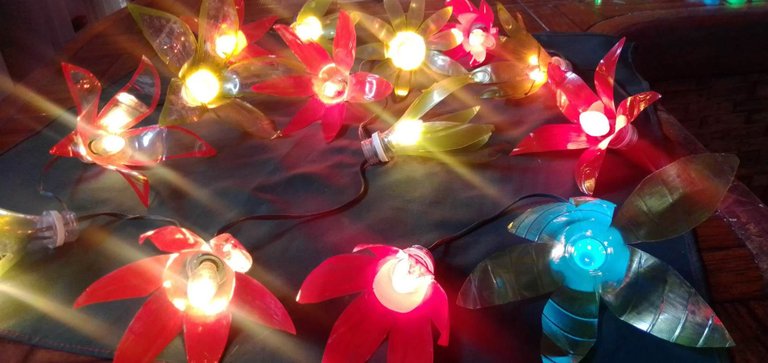 Vean como podemos variar las instalaciones, así que ya sabes, recicla tus envases y tendrás una ¡instalación original!✨🌼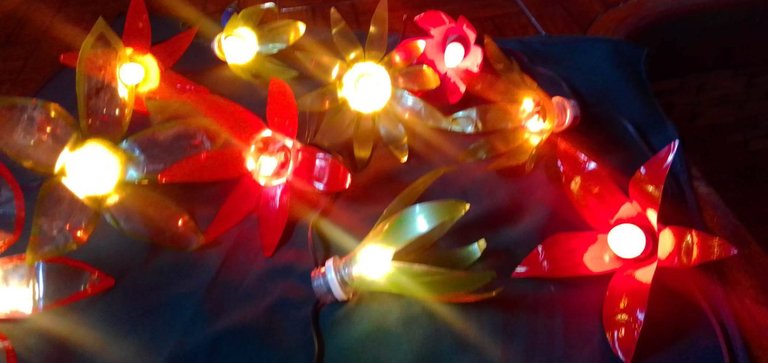 See how we can vary the facilities, so you know, recycle your packaging and you will have an original installation!

Otras de mis publicaciones/Other of my publications

Las fotos son de mi propiedad tomadas con mi celular Blu Advance L4 A350a Dual Sim Quad Core
The photos are my property taken with my Blu Advance L4 A350a Dual Sim Quad Core cell phone
CONTENIDO 100% ORIGINAL
100% ORIGINAL CONTENT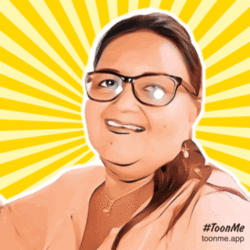 Los gif fueron creados por el programa ToonMe.app y EzGifMaker
The gifs were created by the ToonMe.app program and EzGifMaker