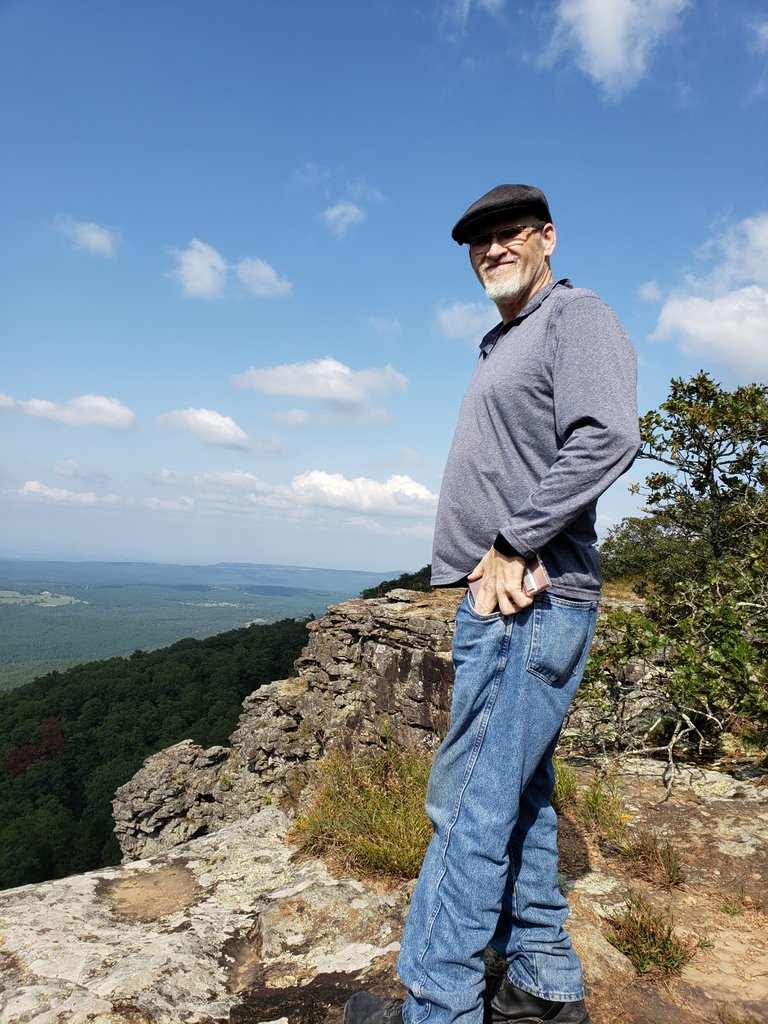 One of our many photos while on a hike at Mt. Magazine State Park in Arkansas.
In the past when we camp or travel, we just go out to eat at restaurants. However, with us trying to control diet and eating healthier this has become a rather frustrating issue. Scott has diabetes and finds it hard to NOT eat the high carb foods and I am trying to lose some weight; it is hard to lose weight while going out. We have decided it is time to make a change in the way we travel.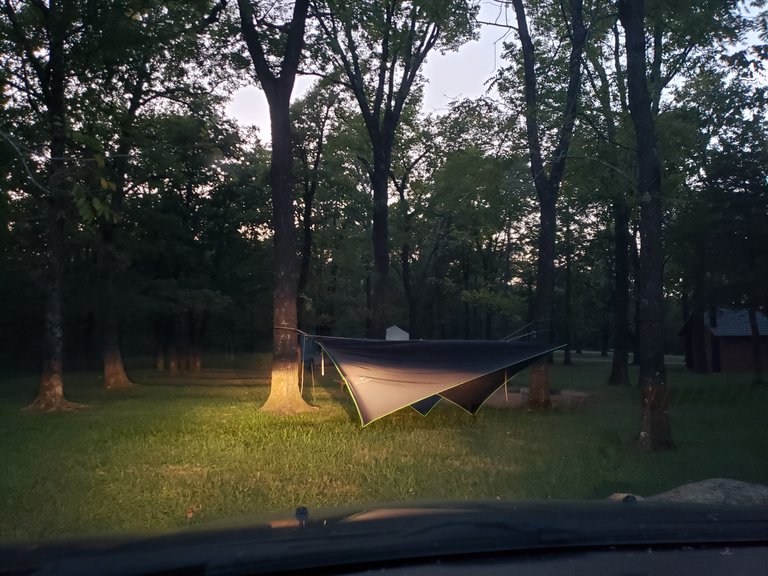 A quick hammock set up is all we need if we do restaurants, but is that truly camping?
We love collecting counties, but it is always so taxing on the body due to the many hours we drive. We would like to start slowing down a little at times and do some camping while getting to know places a little better. This means we need to start thinking in the terms of making ourselves at "home" for a few days in one spot.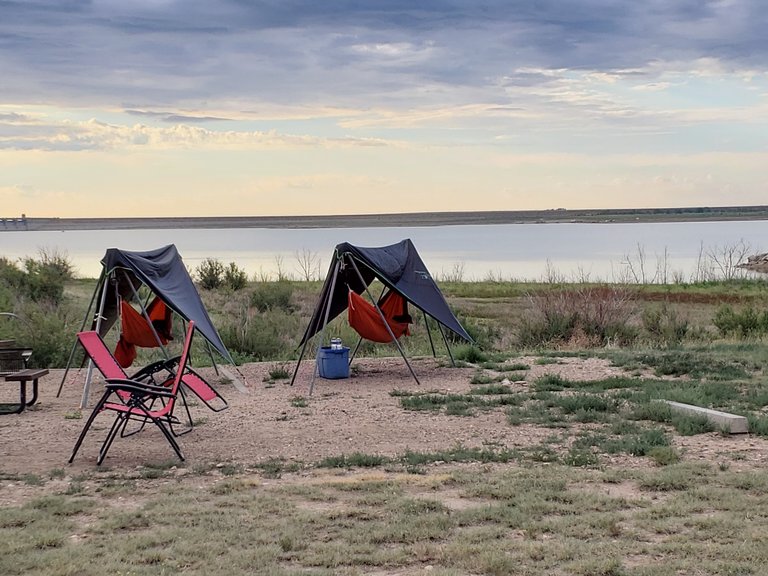 Our campsite at John Martin Reservoir State Park in Colorado.
What exactly does that mean? It means we need to have a kitchen set up so we can cook healthy meals and not worry about needing to spend major amounts of money eating food neither of us need. We have been thinking of our needs and have started towards that goal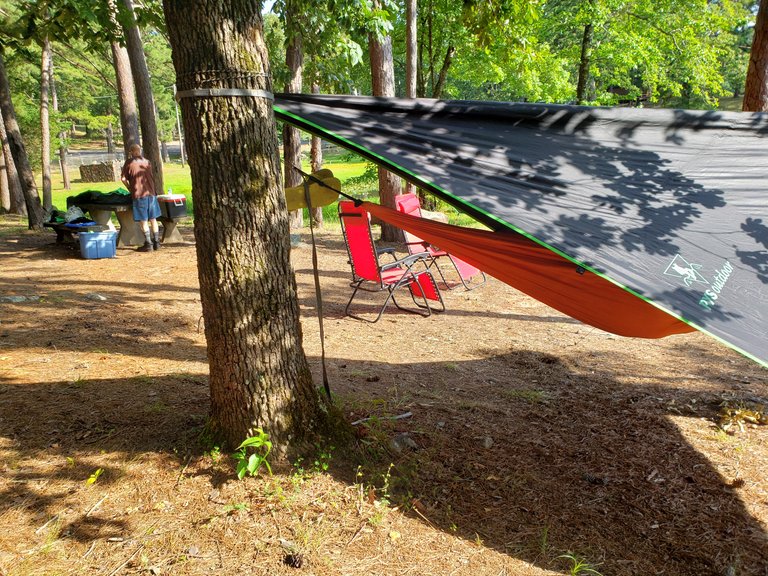 Our amazing campsite at Clayton Lake State Park in Oklahoma.
Knowing we need to have the right equipment, we have talked with our friends Cody and Kellie of

Dome Life

and they have some great tips. They are Arkansas based and they do the style of camping we are looking for. They find a location and live there for a few days. Kellie cooks some amazing meals that you would never associate with camping. She has been a great influence and we are taking our kitchen gear ideas from them.

This image of Kellie's camping kitchen was taken by Cody, the creator of the Dome Life website, and we are using it with their permission.
You can find more out about this amazing couple at their website Dome Life.
The equipment they have for their kitchen is a two burner Coleman stove with wind shield, a Coleman oven, pots and pans, a table, and some dishes. There are other odds and ends like utensils, lights, and cleanup items, but they do not have a lot. It is extremely do able. Here is a video of her camp kitchen if you would like to see it.
At this time we have a single burner, pots and pans, and a few dishes. It's not much but it is a start. We keep a list of the items we need or want on our Amazon list. This helps us keep track of what we need and enable those who wish to gift us an item a way to see what we need. It's great for holidays and birthdays!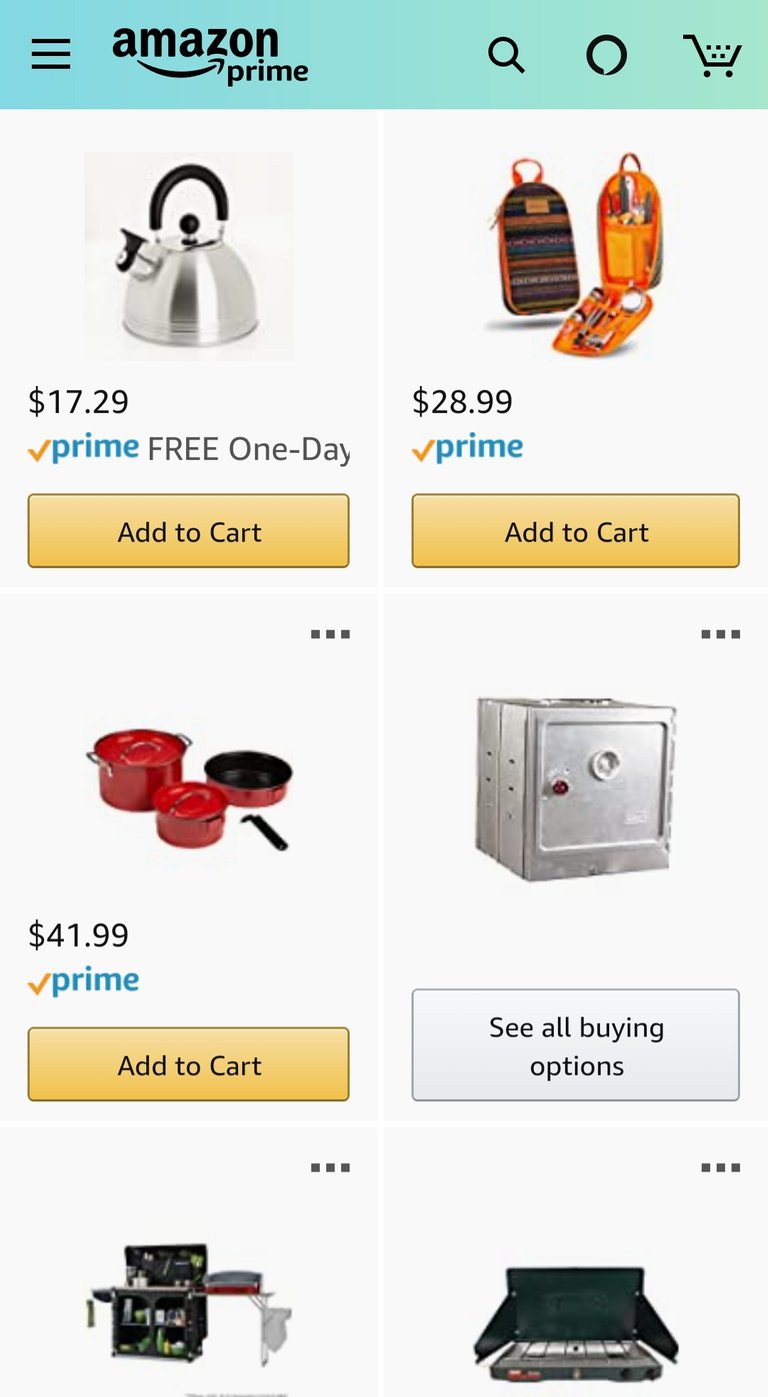 Screen shot of our Camping Gear List at Amazon.
If you would like to take a peek or help equipt us with any of these items, please click through HERE.
Life is amazing and to add getting out into nature with that, it is even better. Then fix it to where you are continuing to live your healthy lifestyle while you are doing what you enjoy, it is amazing. We are finally at a place in our lives that we know what we love to do and we are able to pursue it; so why not jump into it whole heartedly?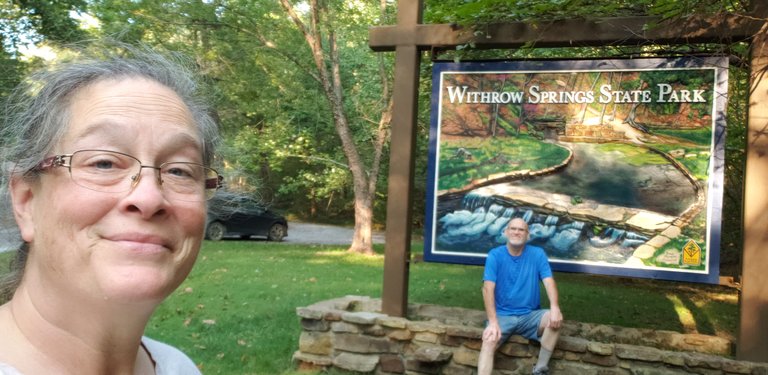 An obligatory state park sign photo at Withrowe Springs State Park in Arkansas.
For us it is slowing down and experiencing nature, friends, and something new. But what about you? What will you pursue to better your life experience? Tell us in the comments below. We would love to help encourage you along your way.
Thank you so much for taking the time to read our blog posts.

We appreciate it so very, very much!


---





to learn more about either of these projects, please visit: @heyhaveyamet or @theterminal