Today is going to be absolutely beautiful outside. Lookit this forecast; just lookit it!


Who does not want to be outside in that? I want to frolic! I want to go for a bike ride! I want to go play!
Instead, I will be spending Yet Another Weekend in the yard doing house and yard chores. By the end of this weekend two of my more time consuming and physically demanding projects will be complete:
Laying a new brick patio
Building an extension to the raised wood patio
(blogs on both those to come when they're complete)
There are still two major projects on the inside of the house that I'm hoping to complete either this weekend if there is time, or next:
Replace the attic stairs. Again.
Replace and repair some water pipes in the basement.
(blogs on both those to come as well)
The last weekend in May in the United States is "Memorial Day" weekend, which includes a holiday and, by extension, a long weekend. My goal is to have these projects complete by then so I can spend the entire three days guilt free bike riding around the state and sitting in the back yard by a fire with a beer.
But until then, my weekends are full of physical labour, which is absolutely fine; honestly, it feels good to be outside, in the sun getting this work done. It's great exercise.
After Memorial Day the projects will include some painting upstairs, power washing the back of the house and repainting the window trim, and redoing the entire kitchen.
And I'm still replacing electric outlets, but that can be done piecemeal.
However, to start it all off, I need to get today's tasks done, which brings me to the crux of this post: to get it done, I need to eat! And today's breakfast is a taste test of eggs. Mmmm.
We recently picked up some eggs from a local farm owned by one of my boy's former school teachers. She has free-ranging chickens which produce very large brown eggs. They look remarkably like this (probably because these are, in fact, the eggs I have from her):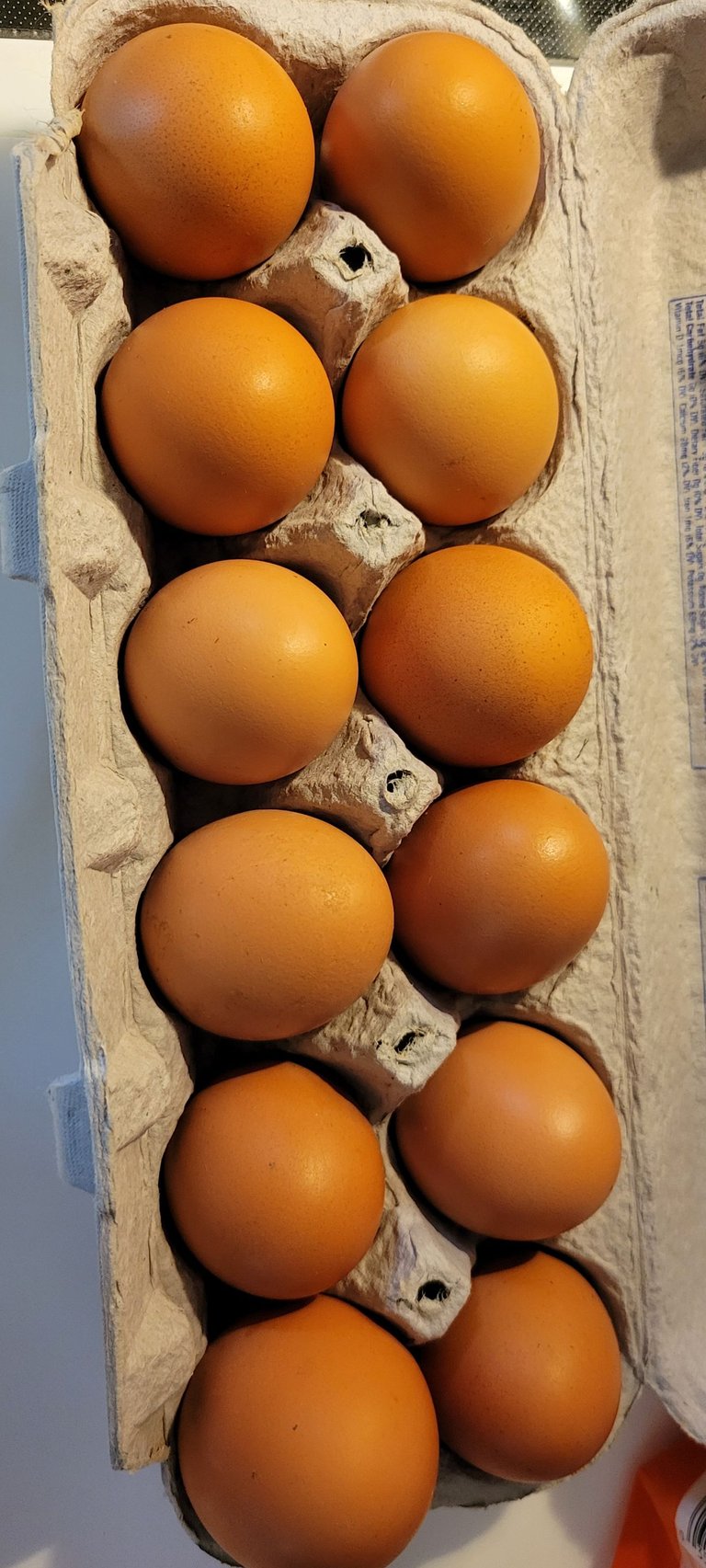 One of these eggs, in particular, was absolutely huge. On the scale of "Small, Regular, Large," this one rates as "Absolutely Ginormous":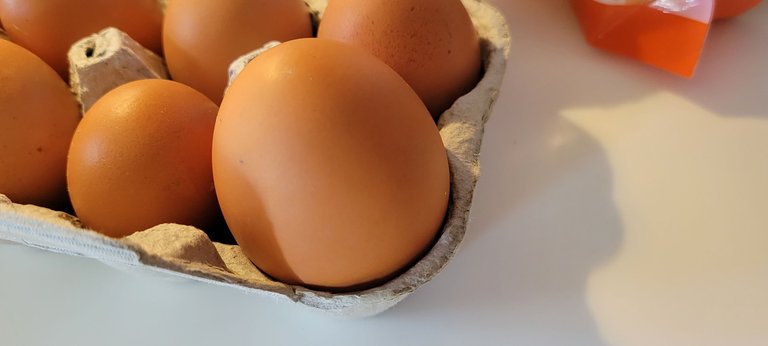 As an aside, I also have a dozen "normal" eggs fetched from the grocery store. They look much more generic.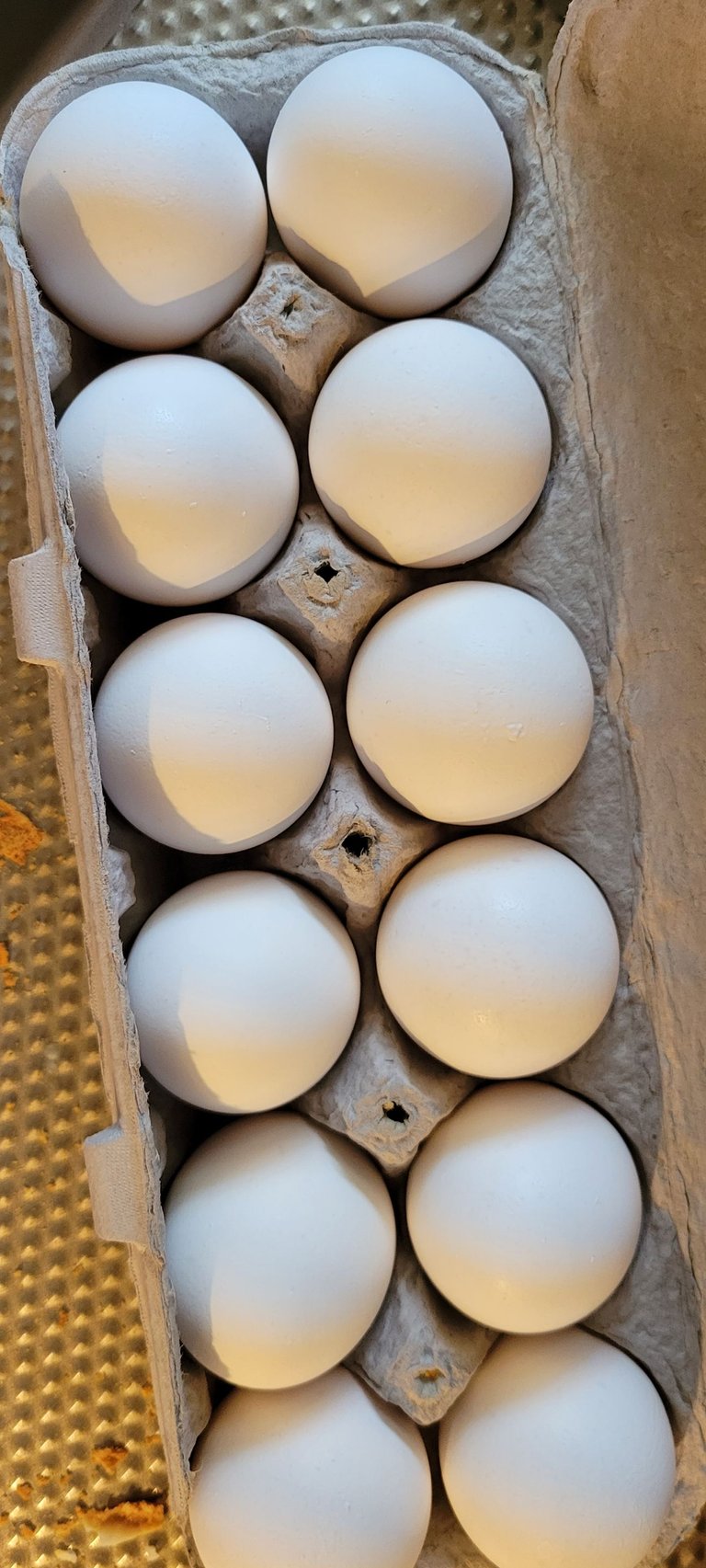 So, of course, the question is which tastes better. Generic eggs from chickens living in cages, or various size eggs from free-ranging chickens fed more organic food.
Of course I had to try.
Can you tell the difference?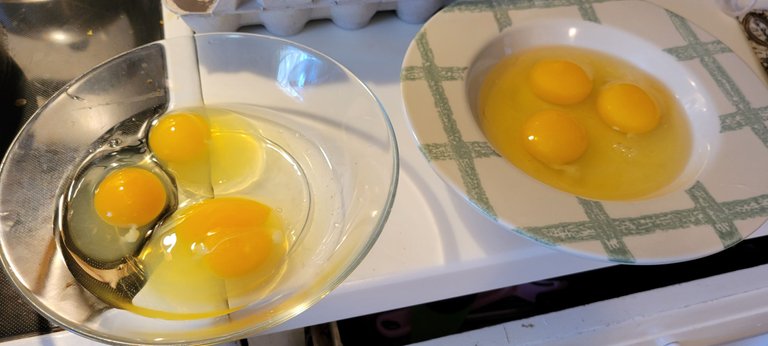 How about now?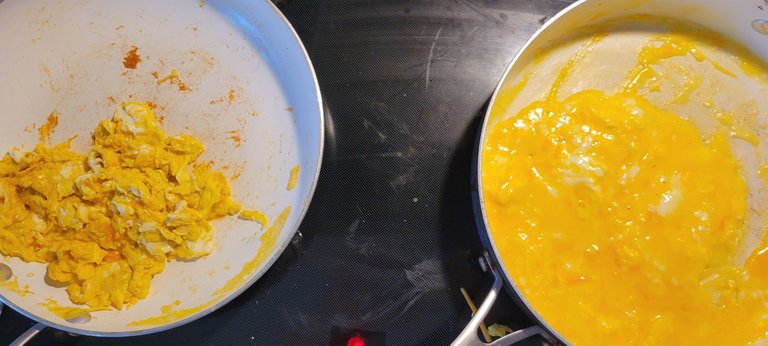 Or now?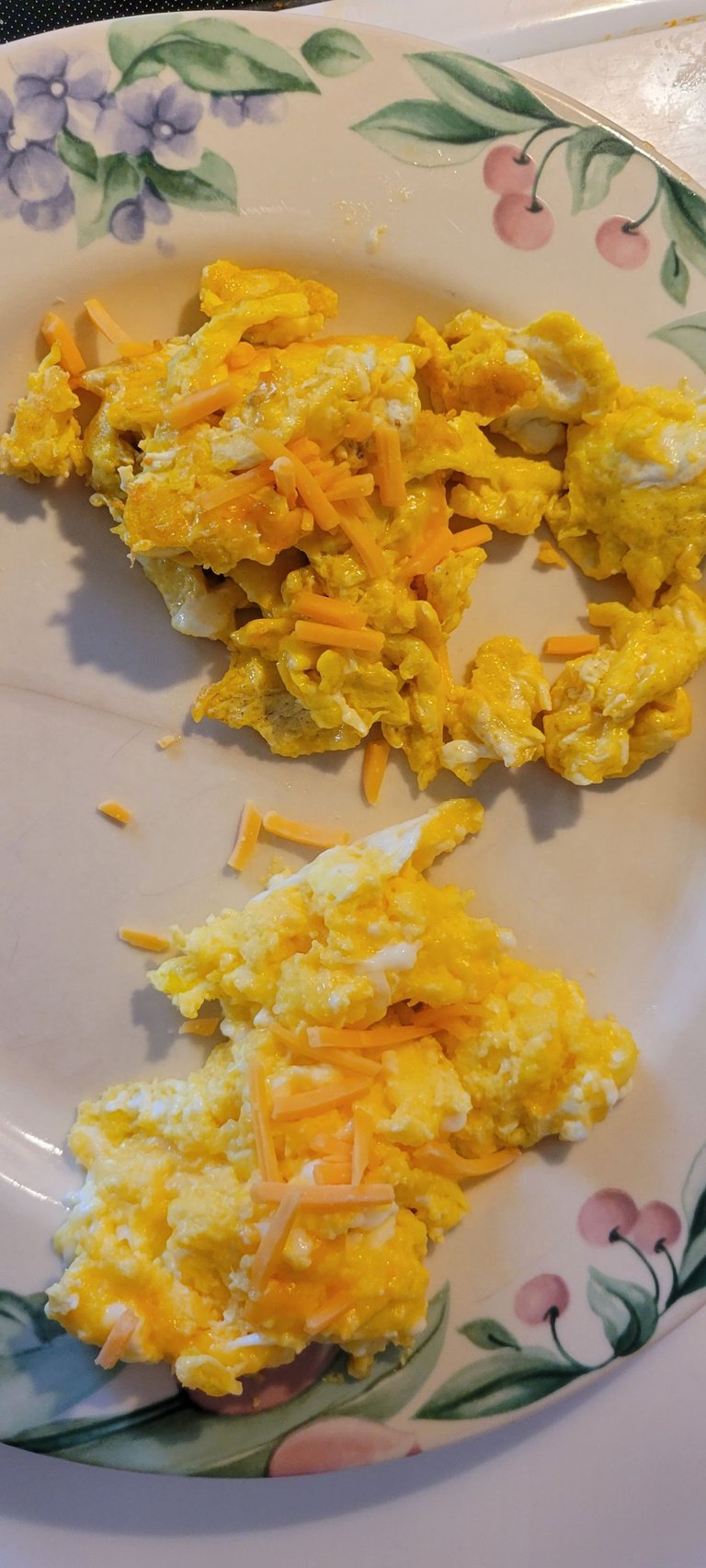 If you can't, don't feel bad: they're both eggs!
From a taste perspective, I can say I enjoyed them both. I do know which is which, so I couldn't really do a blind taste test, but I could certainly taste a difference. The store bought eggs brought with them a strong taste of familiarity; I have, after all, been eating them forever. The local grown eggs had more of a tang to them. It was different. It didn't knock my socks off like she said they would, but I've grown so accustomed to "normal" eggs and "normal" egg flavour that I wasn't really sure what to expect. It did not help that I did not cook the eggs to the same consistency. Frankly, I should have fried them, since I prefer fried eggs, but scrambled eggs are preferred by the others in the house (who ultimately didn't have a preference - pfft).
At the end of the day I enjoyed them. I'll probably go back to get more, but they're expensive - $4.00/dozen - so I won't waste them on the boys who won't appreciate them, or baking with them, which I'll leave to standard, generic white eggs from the store (seriously - Aldi's has eggs for $1.00/dozen - compared to $4.00, it's no wonder that local farms have such a difficult time)
The highlight of the breakfast was actually the bacon that went along with it. Given the option, I'd really just eat bacon.
So, what are some of your favourite egg dishes? What should I do next with these local grown eggs?
---
(c) All images and photographs, unless otherwise specified, are created and owned by me.
(c) Victor Wiebe
---
About Me
Amateur photographer. Wannabe author. Game designer. Nerd. 
General all around problem-solver and creative type.

My Favourite Tags

l