The exact origin of peppermint candy during the winter holidays seem to be rather vague, as my online search revealed. However, most sites seem to agree that the origins were circa 1670 in Germany and may have been invented to keep children occupied and happy during "live" nativity reenactments on cold winter nights. The bend in the candy sticks is supposed to be reminiscent of a shepherd's crook. [source1] [source2]
Peppermint takes a variety of other shapes and forms, too, from crispy balls to hard disks to bottles of delicious Peppermint Schnapps liqueur. There is also Peppermint Bark, which is a marriage of peppermint pieces in chocolate and produced by several confectioners each winter. Homemade versions of Peppermint Bark are easy to make and typically are reminiscent of peanut brittle, but with peppermint pieces instead of peanuts, and the matrix is usually white chocolate instead of brown sugar.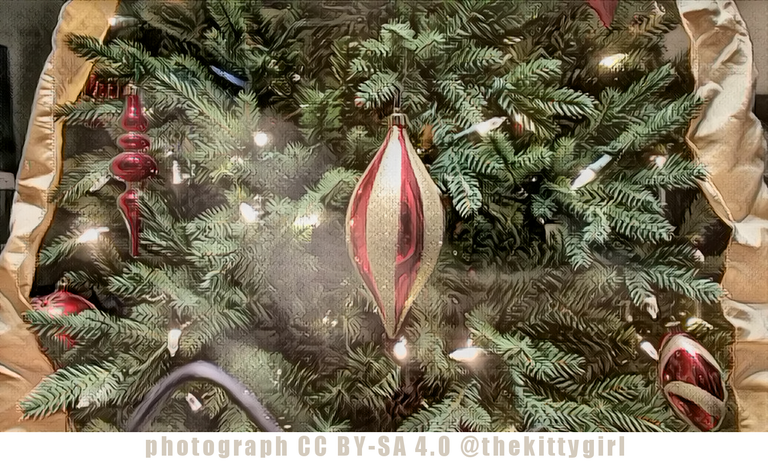 The ornaments on this tree, found in the window display of a local merchant, mimick the charming designs of peppermint candies available this time of year. Red-and-white themes look so nice against evergreen branches, with splashes of gold ribbon added for a delightful finishing touch!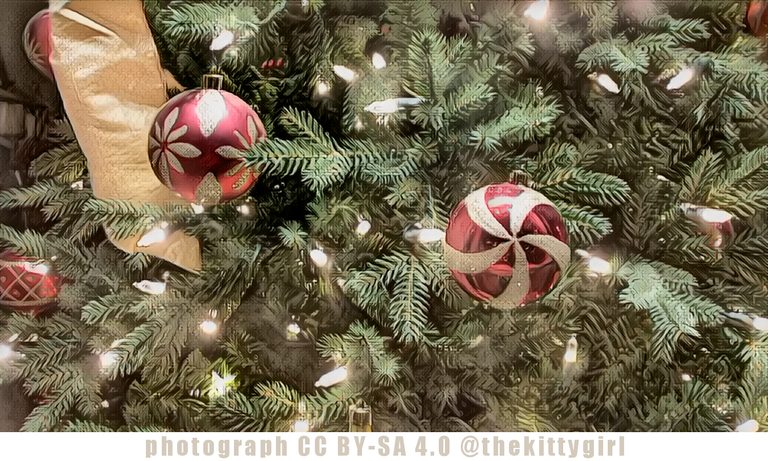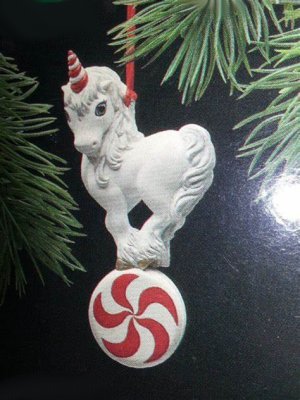 source: CollectiblesOnlineDaily
Seeing these red-and-white ornaments looking like peppermint candy, I am reminded of an adorable ornament that I purchased a long time ago.
It was designed by sculptor Anita Marra for Hallmark™ and was featured in their 1988 collection. It's a cute little unicorn perched on a peppermint candy. The unicorn's horn is also red-and-white striped like the peppermint! 😁 I just realized that since this ornament was for sale in 1988, I've had it for 32 years!
And, of course, anything with unicorns must be brought to the attention of @katrina-ariel since she also loves unicorns! 😊
My own copy of this ornament is packed-away in a box in storage, so I snagged a photo online from CollectiblesOnlineDaily for this post.
Do you like peppermint? What is your favorite way to enjoy it?

 😊
If you post photos of your decorations, winter landscapes, or write about your holidays,
don't forget to use the #wintermas tag I created. You're also welcome to use the
#wintermas banner, too, no credit necessary.

# wintermas banner by me











28-Dec-2020