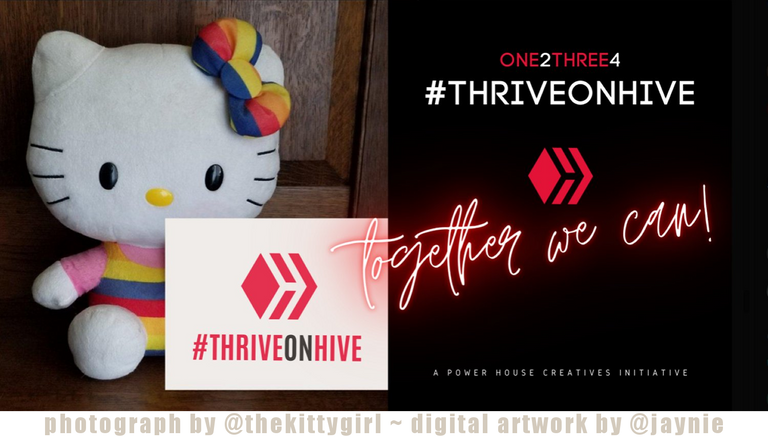 "Coming together is a beginning, staying together is progress, and working together is success." – Henry Ford
Hive is not simply a blockchain - it is a decision, a mindset and a like minded community that shares in the growth of such.
THE WHAT, WHY, WHO & WHERE OF IT ALL
These are my five...
WHAT
(What Hive offers you as an individual)
I maintained my own website with some writing on it in the late 1990s and early 2000s, but it wasn't really a daily "blog," per se. It was in 2005 that I began regular blogging activity. Since my readership was limited back in those days, perused mostly by family and close friends, the appearance of the blog as well as its contents didn't really matter so much — although I think I did a relatively good job making it look nice and keeping it interesting!
Blogging on Hive is a different beastie altogether, though, because so many people from around the world see what we write! Even though some of us do not plagiarize (I never even cheated on a test when I was in school), occasional copy/paste (with citations!) was fine on a non-monetized blog, if there was something one truly wanted to share with others. Doing that on a monetized platform is not cool, however, as that is making money off other people's work. Care must be taken to source all photos, even citing your own shots as "photos by me" is best practice!
So, what Hive has offered me is a chance to improve my blogging. With so many eyes on our work and the immutability of the blockchain, standards must be higher than in most other blogs. My blogs have become more detailed since I joined Hive, and the formatting has improved. I am grateful for that, and it gives me a wonderful sense of accomplishment when I look back on my blogging here! I can actually see the improvement and cringe when I look at some of my first blog posts! LOL!
Hive has offered me the opportunity to enter the cryptocurrency world without making any initial financial investment. Sure, I have invested since then, but in the beginning I was hesitant to do so, had little funds with which to do it, and I didn't know how. It is wonderful to input only time and energy and be rewarded in crypto that has actual value in the real-world! 💰
WHY
(How Hive is different to other social media and blogging platforms)
Since the Hive blockchain operates in a Distributed Proof-of-Stake (DPoS) manner, there is no central authority as on most other sites. The centralized governance of Facebook determines what is seen on their site, and posts about crypto are often 'shadow-banned' (so the author sees what s/he has posted, as if nothing is amiss, but no one else sees it). A couple of years ago, Tumblr decided to disallow images of a 'racy' nature, so content such as 'artistic nude' photography was no longer allowed. On Hive, we can post what we wish, so long as we use #nsfw and similar tags to categorize our work.
The ability to 'vest' an interest in the blockchain by staking your liquid tokens (in the process we call "PoweringUp") means that those stakeholders have an interest in seeing the success of the blockchain. On most social media sites, you are the commodity by which the centralized entity makes their money, and they pocket all of their profits. Hive allows all of us to collect some of the profits.
Because of the monetization, everyone is encouraged to "up their game" and post only their best, original work. That means no "fluff" like we see on Facebook, Instagram, and other such sites. When bloggers "up their game," the result is a blockchain that is content-rich and well-stocked with topics of every description, adding value to the blockchain over other platforms. Original content means that what is there doesn't exist on other sites and, hopefully, will bring traffic into the blockchain to consume that original content. That is what many of the money-grabbers fail to understand; when you're simply out for a fast buck, you're hurting yourself and the platform, too.
There is a rich Community presence on Hive as well. Facebook attempted that long ago with the implementation of 'Groups,' but so many such 'Groups' popped-up quickly with no easy way to categorize them or search for them in an effective manner. Everyone felt the need to create their own group without much planning or forethought, which happens rarely on Hive. The Hive front-ends have a 'Communities' tab on the top menu and an easy way to search for communities by topic.
WHO
(People & spaces you find Hive support and gain enthusiasm from)
PowerHouseCreatives (PHC) was the very first community I joined when I came here. In fact, it was due to PHC that I downloaded the Discord app. I can honestly say that PHC has remained a constant, uninterrupted source of encouragement and inspiration in my life for almost three years now. The founder of PHC (@jaynie) has a knack for transmuting negative things to positive things, and is a stalwart source of inspiration for all members.
Along with two other women from PHC — Ren of @xcountytravelers and @brittandjosie — I was involved in the design and launch of @theterminal, a project to help orient and educate those new to the blockchain and help them find communities where they can thrive. That project has been so rewarding for me in many ways, and I am always thrilled when I see Hiveans learning and growing and doing well because of our influence! The Staff of @theterminal are also wonderful people and I enjoy working with them on a daily basis!
I have learned much of what I know about Hive and blockchains from @shadowspub and her project TheRamble. All the curation-shows, in-depth interviews with project leaders & community leaders, and chats with the witnesses have been immensely informative and allowed connections to be made with others on the blockchain.
Through TheRamble, I was able to meet @enginewitty and joined TheAlliance community, which has also been a big influence on me and allowed me to network with many other good people. The Alliance has always promoted personal accountability and networking with others to make positive things happen.
The #silvergoldstackers community is also a big influence on me. Not only do they collect many precious metals and coins, but they also help teach others about them. It's a very diverse, but awesome, group of people, and I am glad to have found them and been accepted into their group!
One of the most helpful Hiveans of all is @crimsonclad, a super-smart and 'together' lady who never tires of helping whomever needs it, and explaining complicated things in a simple way. She seems to be everywhere at once, but is often seen in the official Hive Discord as well as the PALnet Discord (run by the Minnow Support Project). On the latter, she has two of her own radio shows, one of which is devoted to education about the blockchain.
WHERE
(The front ends / dapps of your choice and why)
Without a doubt, my favorite front-end is https://peakd.com 🙌
Using the original 'Condensor' interface that is https://hive.blog is like driving an old farm truck with no power-steering, no power-brakes, no air-conditioning, needs a paint-job... it'll get you there but it's not a great ride. The spiffy https://peakd.com front-end, though, allows users to save multiple drafts of posts, to schedule posts to publish at a pre-determined future date & time, to view one's wallet without having to login to a sub-domain, to view all of one's https://hive-engine.com tokens within the wallet instead of having to login to that site, to see all incoming & outgoing delegations without having to go to https://hive.stats or another site to see them, to see the current price of HIVE & HBD within the wallet, to bookmark favorite posts, to see analytics about one's account, to create lists of 'favorite' authors, tags, & projects in addition to the regular "following" list, and so much more!
I do not author posts on a mobile device, but it is nice to be able to check notifications and reply to comments on mobile sometimes. I really liked @roelandp's HiveWallet app for a while, but I am test-driving the new app from @dapplr now and it looks pretty darned good.
(My final thoughts & conclusion)
I consider the Hive blockchain to be my "home" on the Internet currently. Every day, I check email first, then Discord (where I connect with many of my Hive peeps!), and then notifications on the Hive blockchain itself. Only then do I go off to do other things. There are good people here, there are good projects here, and there are good communities here which are amazing!
To anyone reading this who is already on Hive, I hope this has bolstered your confidence in the blockchain and given you some things to ponder. And to anyone who is visiting from other sites and reading this, I hope you will get an account and become involved in one of the best places to be!
MY SHOUTOUTS
(Tag 5 people to join in on the fun!)

TO THOSE JOINING IN....
1)Create your own selfie with the tag #THRIVEONHIVE - similar to the headers you have seen.
2)Copy the same post format and insert your OWN feedback and insight under the relevant headings.
3)Tag 5 people to join in!
4)If you are on Twitter... share your post using the tags #thriveonhive #powerhousecreatives #hiveisalive #hive
Use the following tags on your post: thriveonhive, powerhousecreatives, hive (additional tags up to you)

PLEASE PUBLISH YOUR POST TO THE POWERHOUSE CREATIVES COMMUNITY FEED – IE. https://peakd.com/c/hive-114105/created
---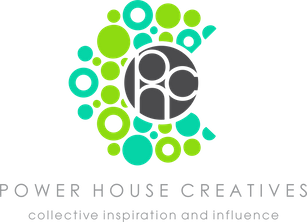 A community dedicated to producing quality content in multiple genres,
offering our subscribers a read worthy feed.

JOIN OUR DISCORD COMMUNITY
SUBSCRIBE TO OUR COMMUNITY FEED

 😊





to learn more about either of these projects, please visit: @heyhaveyamet or @theterminal

03-Aug-2020