I just went outside to peek at the beautiful Full Moon that is gracing the sky tonight and saw a rather amazing sight. Mother Moon is in the south, and there is a thunderstorm brewing in the distance back towards the east. I ran back inside and grabbed my cellphone and went back out to try to catch a photo.
I stood out there for quite a bit and took 30 or 40 photos, waiting several seconds in-between each one. The lightning seemed to flash just before, or just after, I pressed the shutter button. But — finally! — patience and perseverance paid off and I got the shot I wanted! A beautiful burst of lightning illuminates the clouds back to the east and the Moon still hanging in the southern sky, at the same time!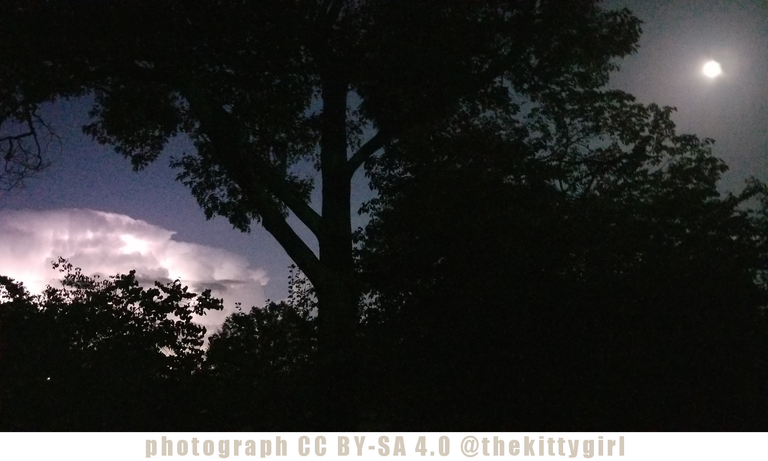 As an added bonus, the following photo was made last night, 24-hours ago, showing the planet Jupiter, appearing like a bright "star" just above the nearly-full Moon!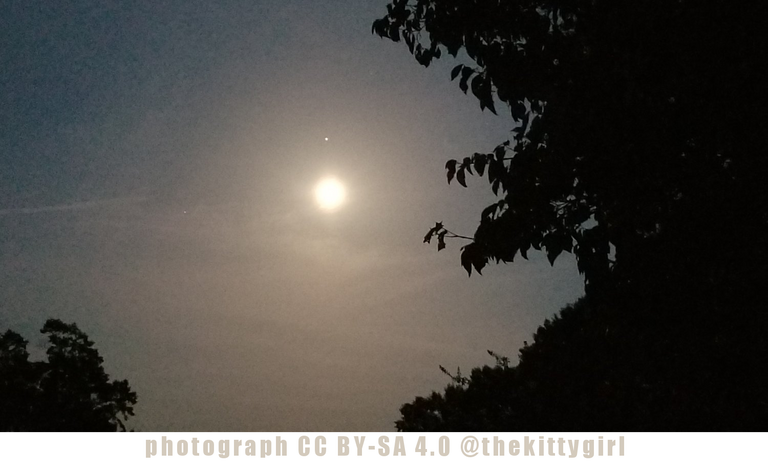 • Photos taken with my Samsung Galaxy NOTE8 cellphone

 😊





to learn more about either of these projects, please visit: @heyhaveyamet or @theterminal

03-Aug-2020