LittleBit finds the cutest positions in which to sleep sometimes. Last week, I featured her in an "all down" pose, and this week a very unique "curled" position is artfully exhibited! I had my feet propped-up on a cushion on the coffee table across from the sofa. LittleBit decided she wanted to share the cushion with me, so she curled-up and put her little head on top of one of my nightgowns that was there on part of the cushion.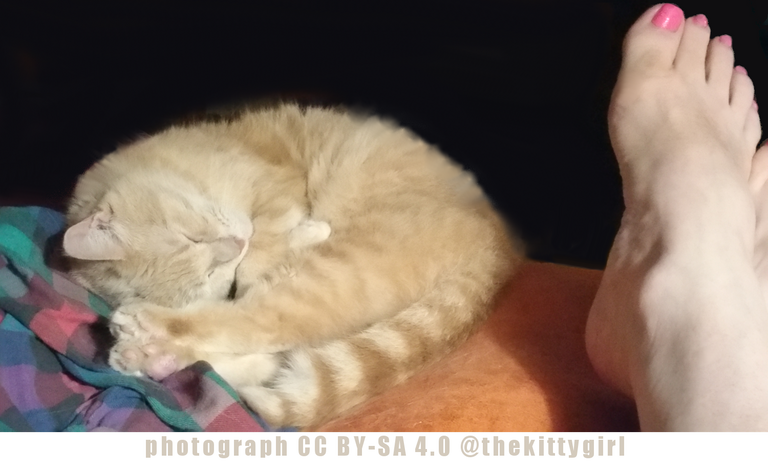 Her hind legs are straight, but her feet are close to her head! It's amazing how flexible cats are! 😂 Her front paws are tucked close to her chest and her chin is on her front paws. She is so sweet, adorable, and sleeping so peacefully there! 😊
I have always been a firm believer in naps. Actually, the name "TheKittyGirl" stems more from my own cat-like qualities than my love of cats, although I do, indeed, like cats. 😼
Naps are a good way to recharge oneself for more energy. Aside from the "siesta" that I've heard about in Hispanic culture, much of the Western World seems to be of the mindset that napping is nothing but succumbing to laziness. 🙄 I've worked in many offices where the workday is 10–12 hours every day, five or six days a week, with only a lunch break of anywhere from 30–60 minutes. Such days are difficult without a nap in there, somewhere, but naps are usually impossible in the corporate world. I worked for a few years at one small office, though, that understood the value of napping and we were allowed a brief rest on a sofa in the back of the office at the end of our lunch break if we needed it. That was a real rarity and we were so much more productive afterwards!
Especially since I am older, my naps are often one-to-two hours in length nowadays. Many people are amazed to learn that the naps do not usually interfere with my sleeping when I finally retire to bed for the night — in fact, I usually sleep better for not being overly-tired, as I would be otherwise! I didn't need quite such long naps in my younger days, though, and catnaps/"Power Naps" usually sufficed.
If you have not yet discovered the joy of taking a catnap, consider reading this info on the science of naps. It will guide you on the basics of getting a good mid-day rest. Are you a fan of naps, too?

 😊

banner made by me with a free clipart image from PNGio.com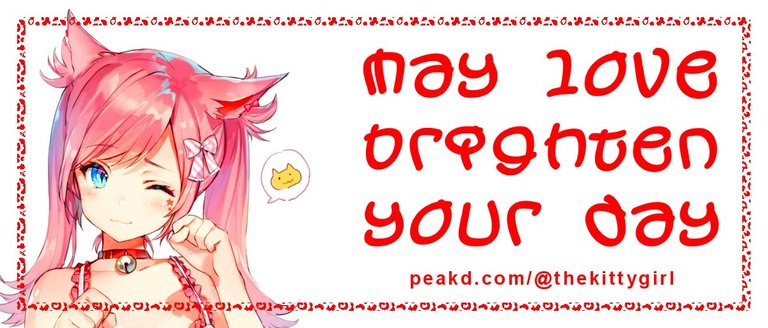 12-Dec-2020