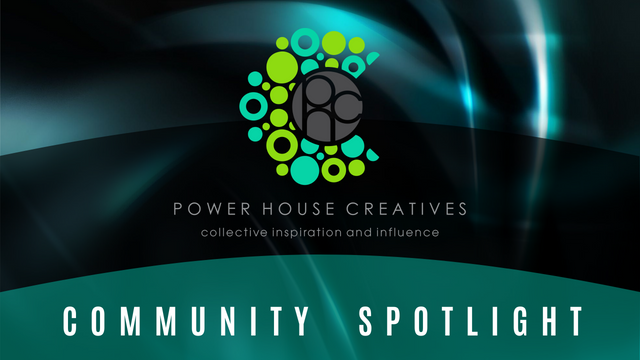 Welcome to our daily PHC Rally Support and Community Curation.
The Power House Creatives Community is a close knit collective of individuals on discord who are actively dedicated to uplifting and supporting the bloggers, vloggers and content creators of Steem as well via traditional blogging and social media sites. Our focus is on building one another wherever we may roam online. These daily rally upvote posts is one of many regular support systems which we have in place. We believe firmly in seeking out great content and highlighting it so that it gains the levels of exposure and support which it deserves. These daily posts serve a few purposes as you will discover below... ENJOY!

THE RALLY UPVOTE
Every day, we have what we call the "Rally Upvote" which is where we select one members post and every member in our community shows it the love it deserves with an upvote and comment. We showcase it here too so that the rest of the Steem community also has the opportunity to give it some appreciation.
......
About a year ago (See Below For An Excerpt of The Post or visit the link above). Recently I was shuffling through some paintings, and you may have caught that post. I was feeling a little overwhelmed by the amount of pieces starting to pile up. I was debating on what the best way was for me to part with some of them, and I have since calmed down a little. I will be listing them again on Facebook and Etsy as well as trying to market myself on those platforms a bit more. That thought aside, I did run across Peppers portrait (which I will not be parting with). I wanted to play with it by tweaking it through a digital program I have been messing with lately. One of the results was electrifying!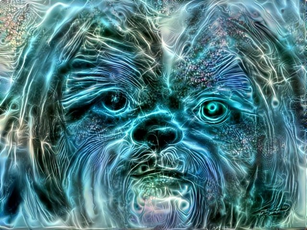 THE DAILY MEMBER SUGGESTION
Every day, one of our PHC members selects another members post which they really enjoyed and they submit it to be featured within our server as well as here. This encourages diversity in our community post promotion and support and is just another one of the many support initiatives which we have in place.
Today's member suggestion comes from @wwwiebe and goes out to @oneray
......
Never in my life had I eaten this way. Since I arrived in Chile, I have seen how to make roasts (in my country we call it Parrilla) it is an art for both Chileans and Argentines. As it was my day off, I talked with some nephews who live nearby and we organized something to eat and share. We call it "Comelona", which means an abundant meal for everyone. And when it comes to that, nobody is missing such a great event.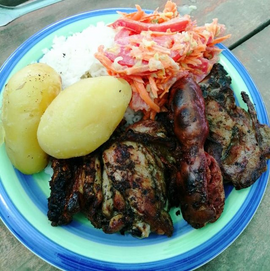 GOLD MEMBER POST HIGHLIGHT
Our gold members are comprised not only of our longest standing members, but also those that simply go above and beyond within our server. Every day we select one of their posts to showcase here for all of you to enjoy as well!

......
TODAY'S GOLD MEMBER POST HIGHLIGHT GOES TO @BLUEEYES8960
Ten days ago I wrote Newly Researched Benefits of INTERMITTENT FASTING and explored some of the new research that indicates that Intermittent Fasting might actually help prolong your life. Not only did I find this research intriguing, I felt that it made sense and was something that I wanted to try for myself. Two things make this protocol particularly potentially beneficial to me: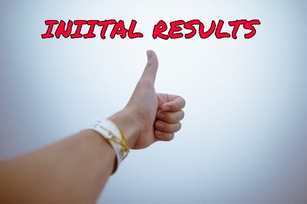 NEWCOMER POST HIGHLIGHT
Every day, we select and share one of our newer members posts here to show them that we appreciate the efforts they put into our community, to show it the support it deserves and obviously so that all of you can enjoy it to!

......
TODAY'S NEWCOMER POST HIGHLIGHT GOES TO @IAMRAINCRYSTAL
When I was younger, I wasn't very handy around the house. I suppose that's because my mom was a working mom, and we grew up with household help. A lot has changed over the years, especially now that I'm running the household. I guess I have outgrown my dislike for most household chores. However, I do keep a tight schedule on a daily basis. I have and am still learning the art of managing my time. That is why I could only do my cooking experiments during the weekend.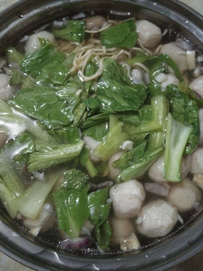 Hope you enjoy today's showcased content!
......

The Power House Creatives (formerly known as the Steemit Bloggers) is a community of individuals who are committed to producing content which adds value to the Steem network. We are STRONGLY focused on supporting our fellow members individual growth as well as offering support to those that are new to Steem and still trying to get ahead. We are a CLOSE KNIT community of individuals, each with our own strengths, passions and input, yet ALL willing to go the extra mile for our family members... WHY? - because, simply put - we CARE about one another and MANY HANDS make light work! - THAT is what FAMILY is about! - To infinity and beyond...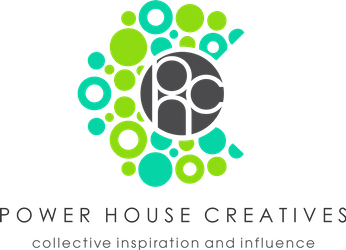 JOIN US HERE
FOLLOW US ON TWITTER

WOULD YOU LIKE TO SUPPORT US WITH A DELEGATION?
If you would like to make a delegation to our Steemit Bloggers community, you can follow any of the below links
25SP
50SP
100SP
250SP
500SP
1000SP
2500SP
5000SP