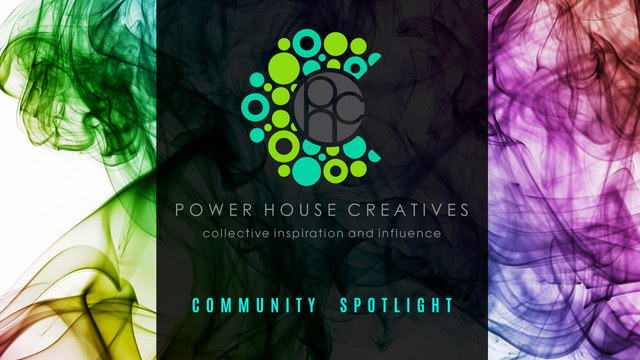 Welcome to our daily PHC Rally Support and Community Curation.
The Power House Creatives Community is a close knit collective of individuals on discord who are actively dedicated to uplifting and supporting the bloggers, vloggers and content creators of Steem as well via traditional blogging and social media sites. Our focus is on building one another wherever we may roam online. These daily rally upvote posts is one of many regular support systems which we have in place. We believe firmly in seeking out great content and highlighting it so that it gains the levels of exposure and support which it deserves. These daily posts serve a few purposes as you will discover below... ENJOY!

THE RALLY UPVOTE
Every day, we have what we call the "Rally Upvote" which is where we select one members post and every member in our community shows it the love it deserves with an upvote and comment. We showcase it here too so that the rest of the Steem community also has the opportunity to give it some appreciation.
......
TODAY'S RALLY UPVOTE GOES TO @D-PEND
*If there were two of me, not only one:
one would toil, one lay in the sun.
One would cook, and one frolic in glades;
one, the flowers pick, one till with spades.
One would pillars chisel, walls uplift,
the other, on the sleepy river drift.
One would take accounts and figure sums,
the other, take repasts and guzzle rums.*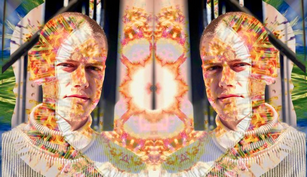 THE DAILY MEMBER SUGGESTION
Every day, one of our PHC members selects another members post which they really enjoyed and they submit it to be featured within our server as well as here. This encourages diversity in our community post promotion and support and is just another one of the many support initiatives which we have in place.
Today's member suggestion comes from @redheadpei and goes out to @joanstewart
......
Don't need to mention it's sublimely hot down South, with a lot of chatter online about the buyout what better way to continue life (in between waiting our fate) than share what's happening....Jumping in, let's give our Witnesses time to find the right footing, very capable technical staff will overcome initial shock to start assessing this situation.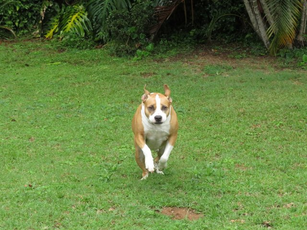 GOLD MEMBER POST HIGHLIGHT
Our gold members are comprised not only of our longest standing members, but also those that simply go above and beyond within our server. Every day we select one of their posts to showcase here for all of you to enjoy as well!

......
TODAY'S GOLD MEMBER POST HIGHLIGHT GOES TO @BLUEEYES8960
There's nothing that says romance like a sunset dinner on the waterfront. We were recently on vacation and visiting Key Largo, FL and after a day at the beach, we were ready for a nice sit-down dinner. Not being from the area, we called upon the local park ranger for her recommendation of where the locals go, not the tourists, and she told us about The Buzzard's Roost. We would have never found it on our own, it was WAAYYYY off the beaten path.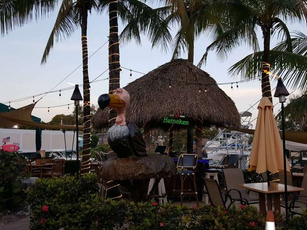 NEWCOMER POST HIGHLIGHT
Every day, we select and share one of our newer members posts here to show them that we appreciate the efforts they put into our community, to show it the support it deserves and obviously so that all of you can enjoy it to!

......
TODAY'S NEWCOMER POST HIGHLIGHT GOES TO @ZELEIRACORDERO
"Ugh! The bread is soaking wet! Bread is not supposed to be soaking wet!" he snarled at me as he spits a soggy mouthful of half-chewed peanut butter sandwich into a tissue. I stood at attention next to his bed. He handed the sodden and heavy tissue to me. He was now vegan, grain-free, nightshade-free, lectin-free, phytic acid-free, and deaf to my feeble protestations. He was not free, however, from his acutely tuned palate, which was maddeningly different from mine.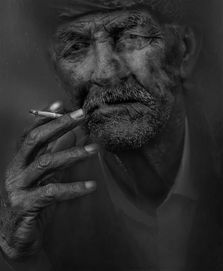 Hope you enjoy today's showcased content!
......

The Power House Creatives (formerly known as the Steemit Bloggers) is a community of individuals who are committed to producing content which adds value to the Steem network. We are STRONGLY focused on supporting our fellow members individual growth as well as offering support to those that are new to Steem and still trying to get ahead. We are a CLOSE KNIT community of individuals, each with our own strengths, passions and input, yet ALL willing to go the extra mile for our family members... WHY? - because, simply put - we CARE about one another and MANY HANDS make light work! - THAT is what FAMILY is about! - To infinity and beyond...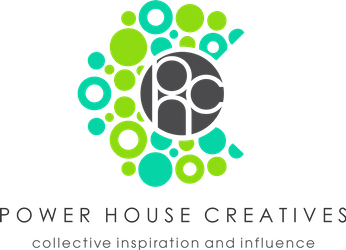 JOIN US HERE
FOLLOW US ON TWITTER

WOULD YOU LIKE TO SUPPORT US WITH A DELEGATION?
If you would like to make a delegation to our Steemit Bloggers community, you can follow any of the below links
25SP
50SP
100SP
250SP
500SP
1000SP
2500SP
5000SP