This entry is pretty late but there is a saying that: Better Late Than Never. I am partaking mostly because of my interest in sharing my vision and telling some things about me.
Before I begin, I would love to give special appreciation to my friend @tripode for the reminder of this initiative and her help over making my vision board.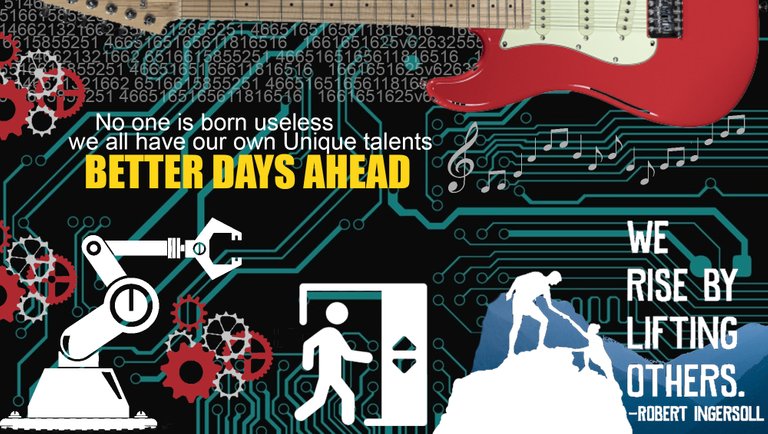 From looking at this vision board, it speaks about my thoughts and also my plans to who and what I want to be in future.
So let us begin from the most obvious item in the board which is the Guitar.

If you know me too well, I have strong passion for the guitar and reason is because the guitar was the first true friend I ever made when I was a kid. I had strict parents that kept me from socializing, kept me from having friends which they had their reasons for.
Boredomness (if it's a word) and joblessness made me pick the instrument because it was available in the house. My dad played the guitar also but not professionally, he never had time to really teach me but I studied him everytime he played it, pick it anytime he is not with it and try out what I observed.
I began to learn from them, tried different things out with the guitar and made sense from the rubbish I used to play. I went out to learn music theory on internet and passed through frustrating times of the feeling of no improvement especially discouraging moment from people saying the guitar is not my calling that my hands were too soft and small for the instrument, I kept on rehearsing with the thought of: BETTER DAYS AHEAD. I grew better over time teaching myself and learning the guitar from the 4 corners of my room.
My passion grew and I want more of it. I have a goal to become better than I am and to play as both a Gospel and secular guitarist. I want to play on different stages with the guitar, have my guitar lines in different song tracks, improving my guitar skills and having to be known for my love and skills for the Guitar.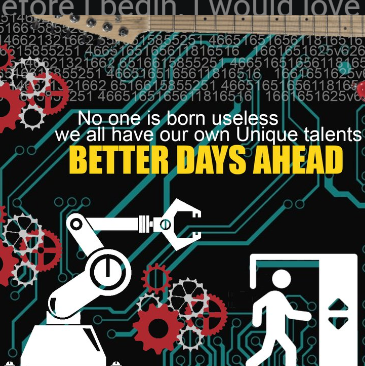 The background lines, the numbers and machines signify my course of study. I am studying Mechatronics Engineering which is the combination of Electrical electronics engineering, computer engineering and mechanical engineering. As at a young age, I have had the passion of being an engineer and what it is all about but didn't know which to choose as I loved these 3 types of engineering. I have studied electrical electronics engineering earlier but I want to know more of other fields easily that's why I chose this course.
Moreover having knowledge in this 3 courses will help me fulfill my goal as an elevator engineer that deals with the mechanical and electrical aspect.
My vision is to graduate (in a few years time) as one of best graduating student in the course and having in mind of where to focus after.

Now let's talk about the quotes in the picture. They are stuffs I tell people repeatedly and also tell myself.
I have once thoughts of never being good enough or being useless but I kept telling myself that: No one is born useless, we all have our own Unique talents and capabilities. I try not to compare myself with anybody because we both have our individual strengths and weakness and can never be the same.
BETTER DAYS AHEAD has been my favorite quote for a long time. It gives me the feeling of never giving up. It reminds me that if today doesn't go right then tomorrow will be for my good.
Ever since I have kept that mindset, I have gained pretty much consistency, determination and preserverance towards my goals while I try passing that energy to people around me.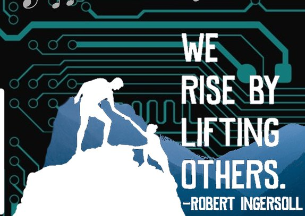 This is also one quote I love also: We Rise By Lifting Others. This life, I have noticed it is not always about ourselves. As much we need ourselves to grow, our growth will be stronger if the people around us rise with us.
I once watched a clip of a man saying when you make it, you have to forget those people below and move on because if you try helping them, you bring yourself down instead of going up.
That statement annoyed me, and I am sure it is because he doesn't know that having to help people grow alongside with you when you develop will keep you up when the storm comes.
A man without people by his side to keep him up will fall mightly because he failed to bring people up as he develops but a man who cares about the growth of others around him will surely be held strong back up by people he helped when the storm comes.
A man who truly wants to grow will care and support the growth of people around him
These are words I tell myself and what I do. If you know me well or have noticed me, my activities here on hive is directed mostly on helping the people I meet (mostly hive newbies) and friends I make here towards the growth of their Hive accounts.
As much as I love to become a whale 🐋 on hive some day, it would be nice having friends that I started with being whales, orcas, and dolphins by my side, not only upvoting my content but actively engaging on them.
I have a vision here on Hive which is to have a family here willingly to support each other and extending to help newbies. It is a dream that will become a reality will the little steps I am making towards it.
---
WHAT ARE YOUR VISIONS? WHAT KEEPS YOU HEADS UP DURING LIFE CHALLENGES? I WOULD LOVE TO KNOW IN THE COMMENT SESSION
---
This is my entry to the #hivevisionboard initiative by @jaynie. You can check out the initiative post here to know the rules. It's never too late to join, so I'll tag @sugarelys @rollinshive @joseddicus @jizzyjoe @suffgrace to join me on this 🙂
---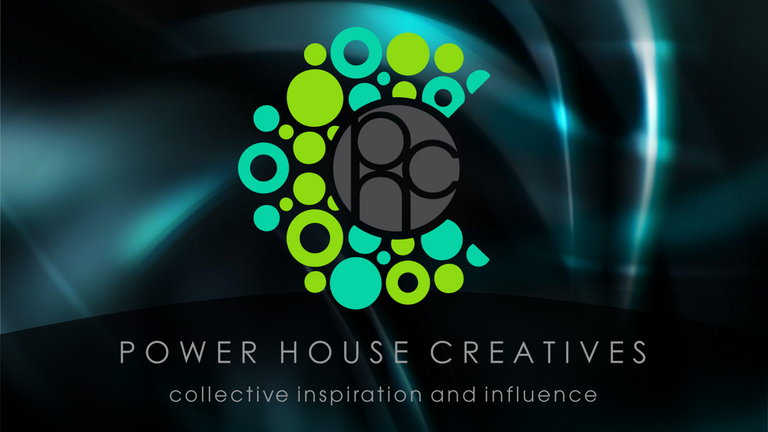 IF YOU LOVE THIS POST, YOU CAN KINDLY SUPPORT BY YOUR COMMENTS, REBLOG AND UPVOTE. IT WOULD BE MUCH APPRECIATED

THANKS FOR VISITING MY BLOG 😇❣️