Good day guys!
I remember waking up and my mom told me to go outside to take a photo of this beautiful flower. My mom said these are Giant Granadillas. We have them at our backyard, I wasn't able to take a photo of the fruit of it.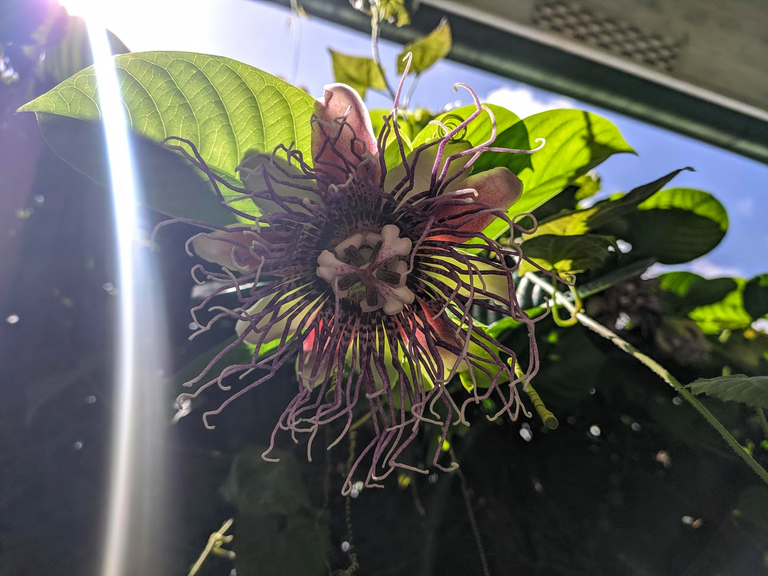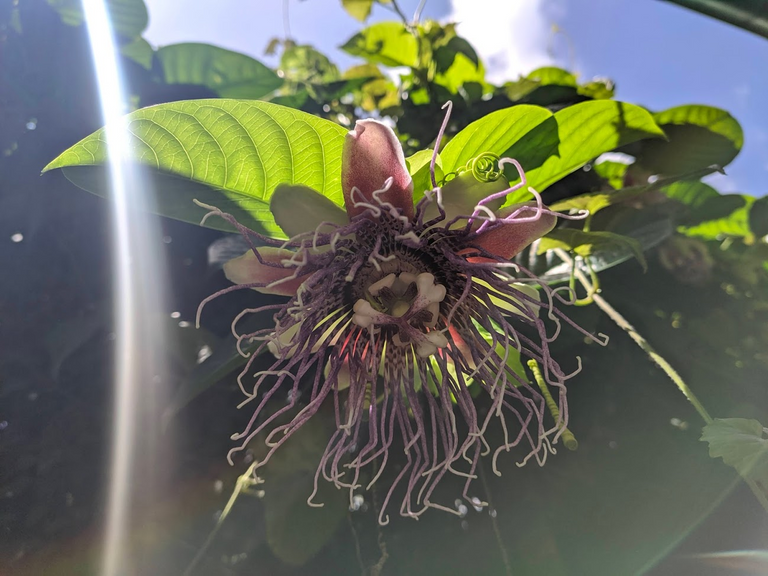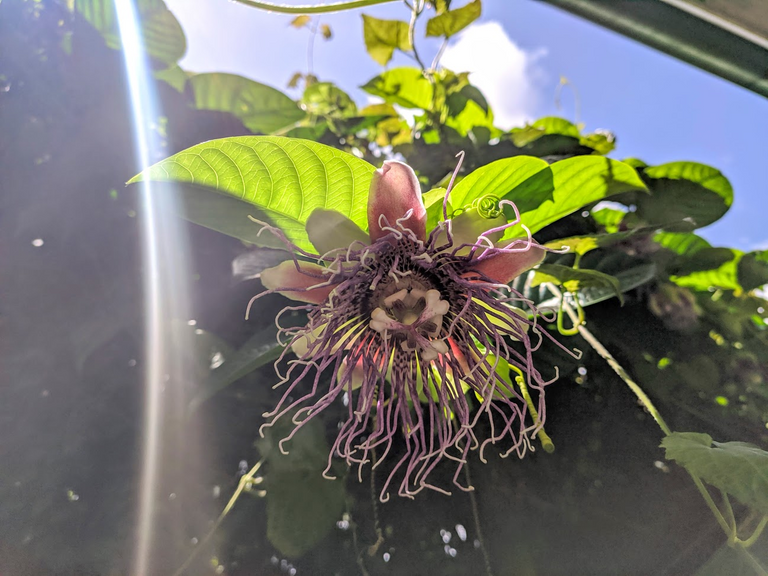 ---
It's just so fun to be at home, just relaxing going outside to feel the heat of the sun and appreciating everything that you see. While walking around I saw this Praying Mantis in this plant.I wonder what was doing there.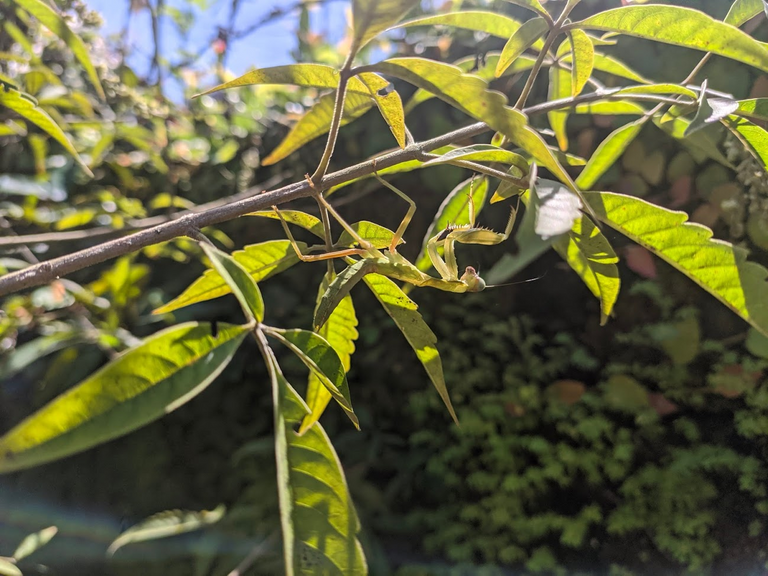 It was probably hunting for food.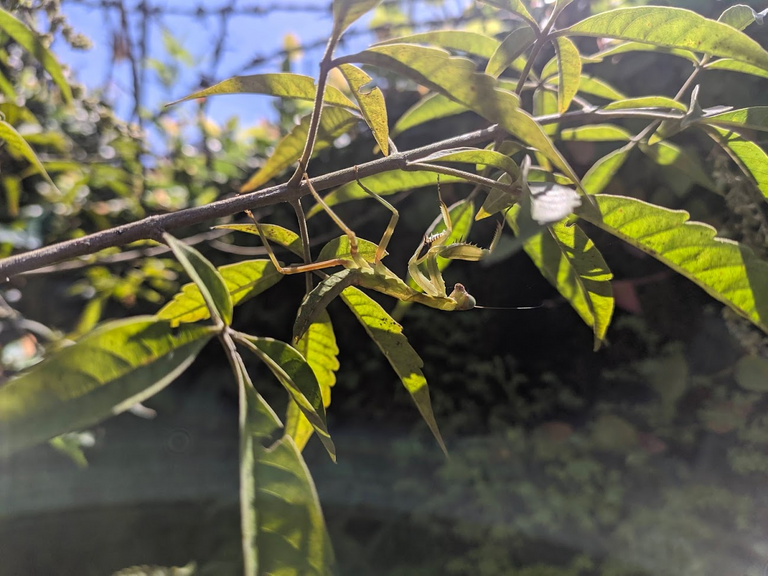 At the same plant where the praying mantis was located, my mom spotted something camouflaged.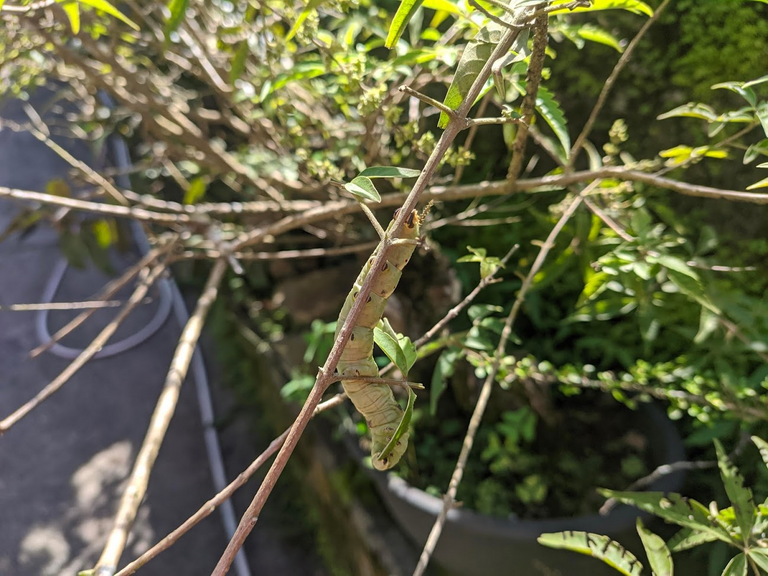 A caterpillar, I guess we found out what was eating the leaves of the plant,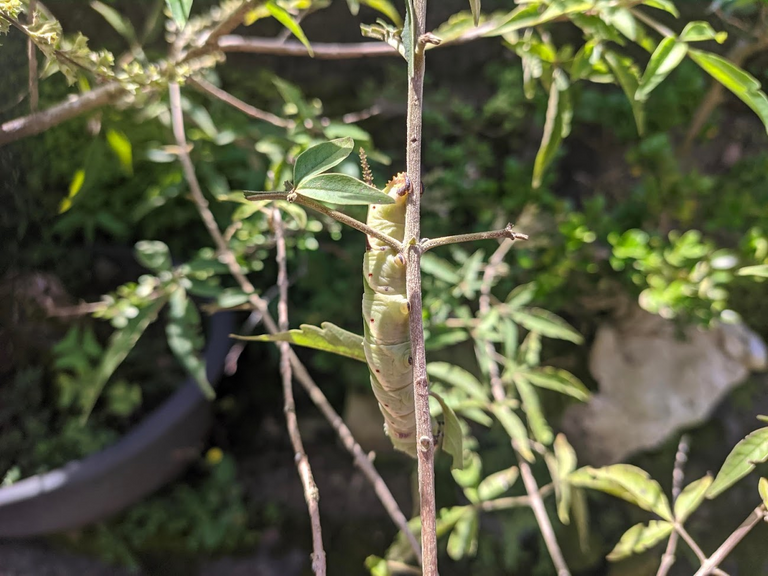 I wanted to remove it but my mom just told me to leave it alone. I wonder what it would become when it grows.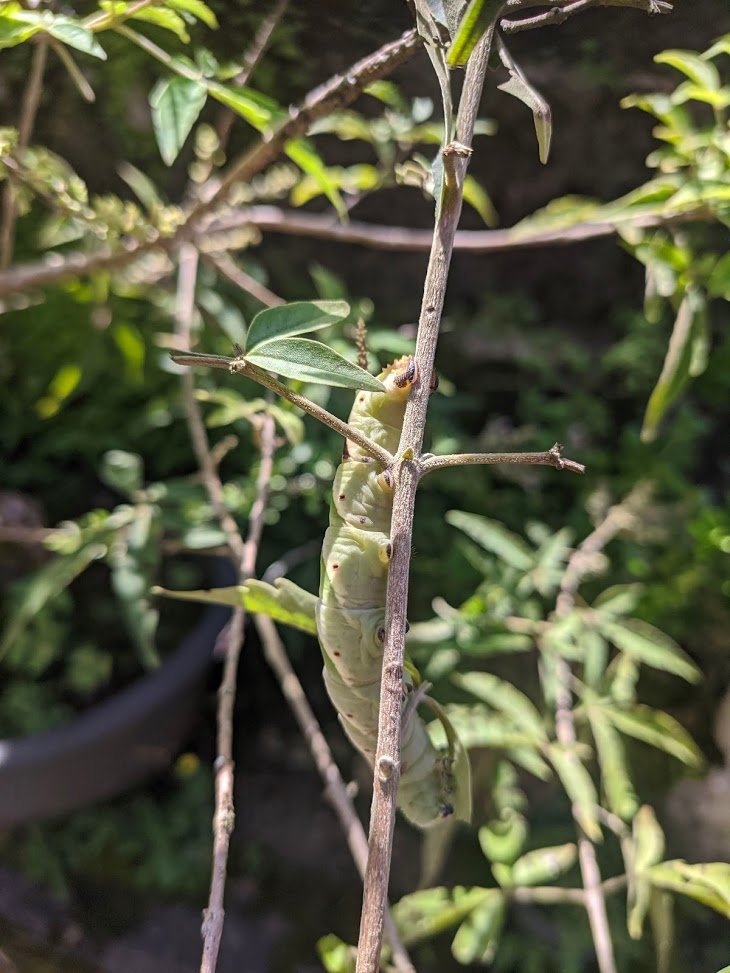 I actually had to go back to the hospital to get swabbed again for me to be able to get a clearance for work. I noticed that triage 1 is the most toxic place to be in because when I went there, there were only 2 people screening all the patients trying to enter the hospital and clinics, and if they didn't have an appointment some patients would try to talk to the nurses to let them through. A good thing that I noticed that they were really strict and following protocol because of the pandemic.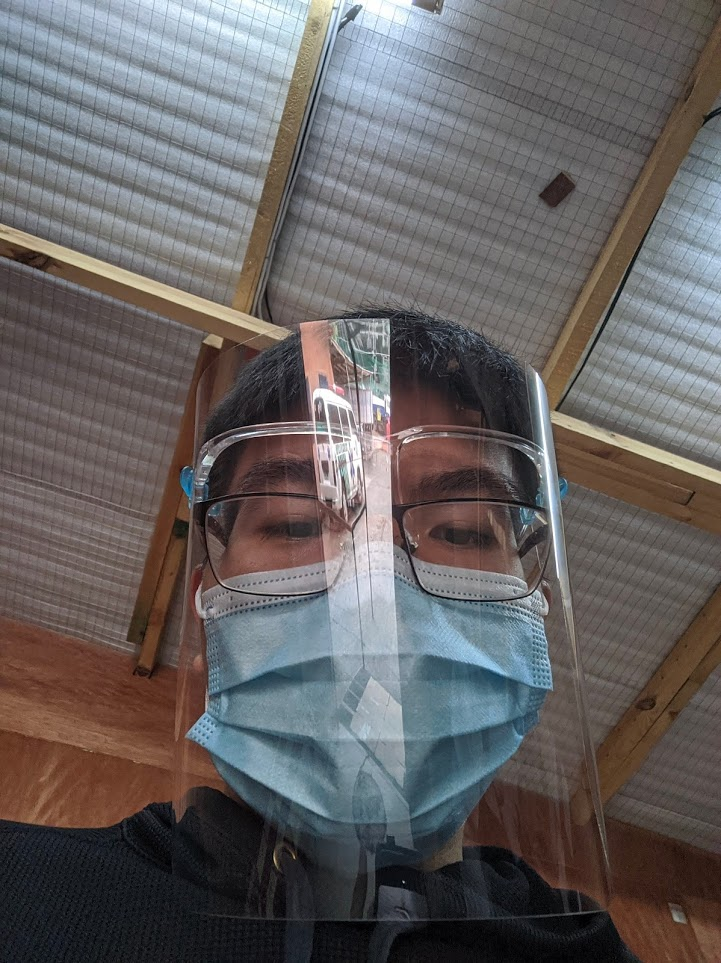 This is triage 2, I had to wait here til I get swabbed until, an ambulance came and the nurse here guided me to go to the other isolation area so they could tend to the person in the ambulance. What kinda sucks about this was that there was only 1 nurse in the triage 2. It clearly shows that they are under staffed.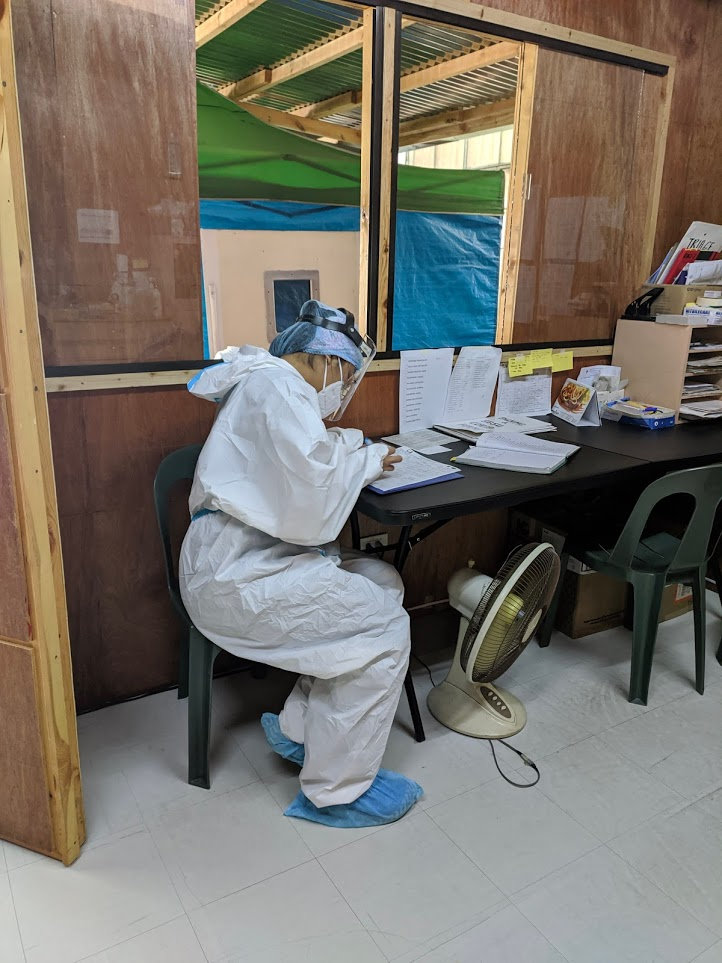 This was the other isolation area, It looked like a place where they don and doff their PPE's from all the materials here and the printouts.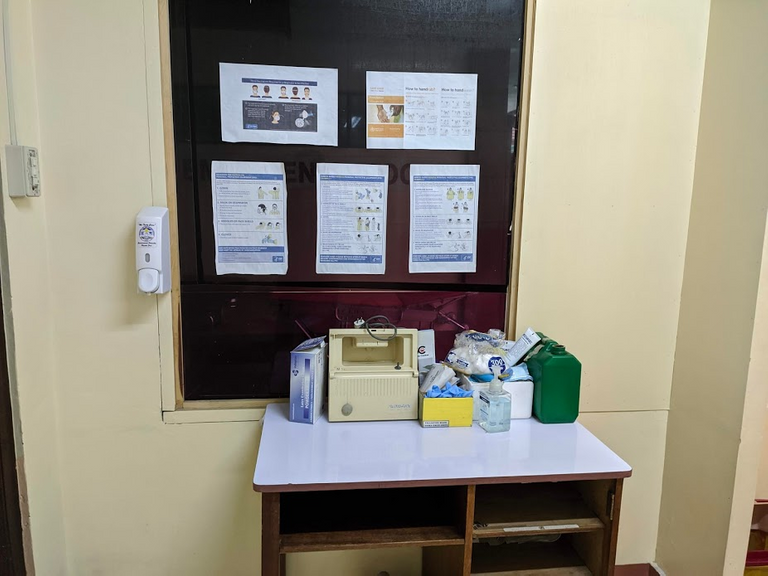 I had to wait for a while, so I was going around the room and taking photos. It had a restroom inside.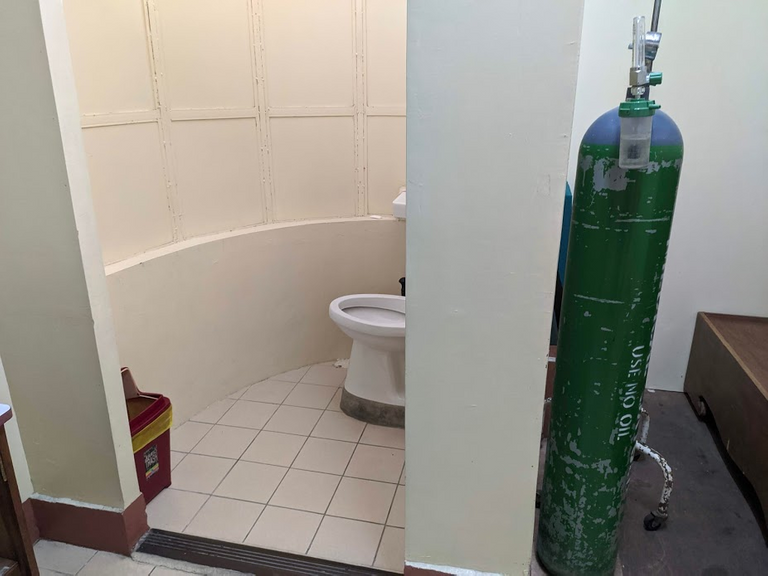 These were the printouts that were inside the room.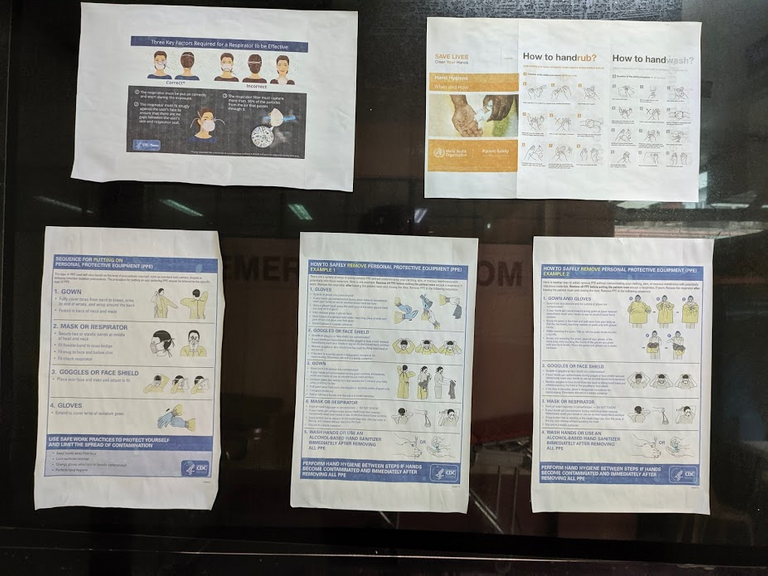 It's the proper Sequence on putting on personal Protective Equipment/ PPE's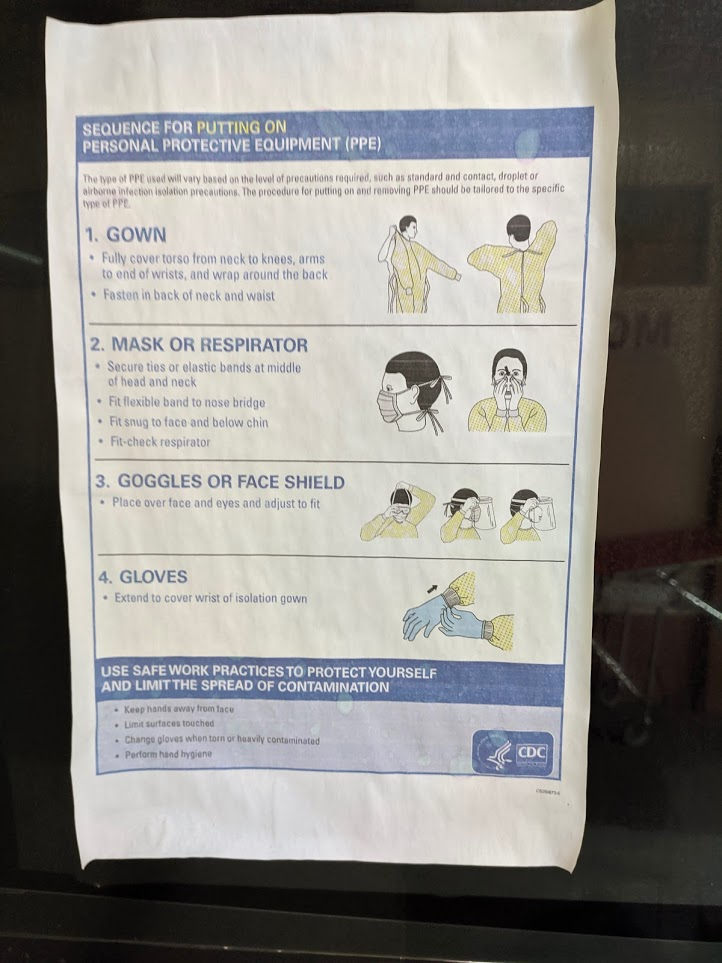 The next was two examples on how to safely remove the PPE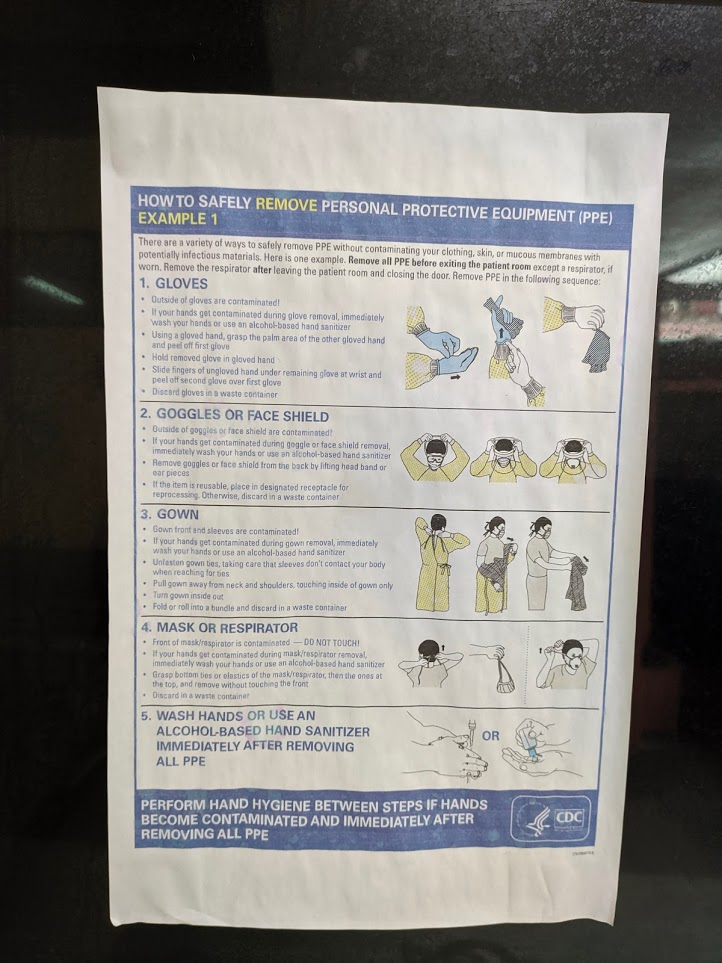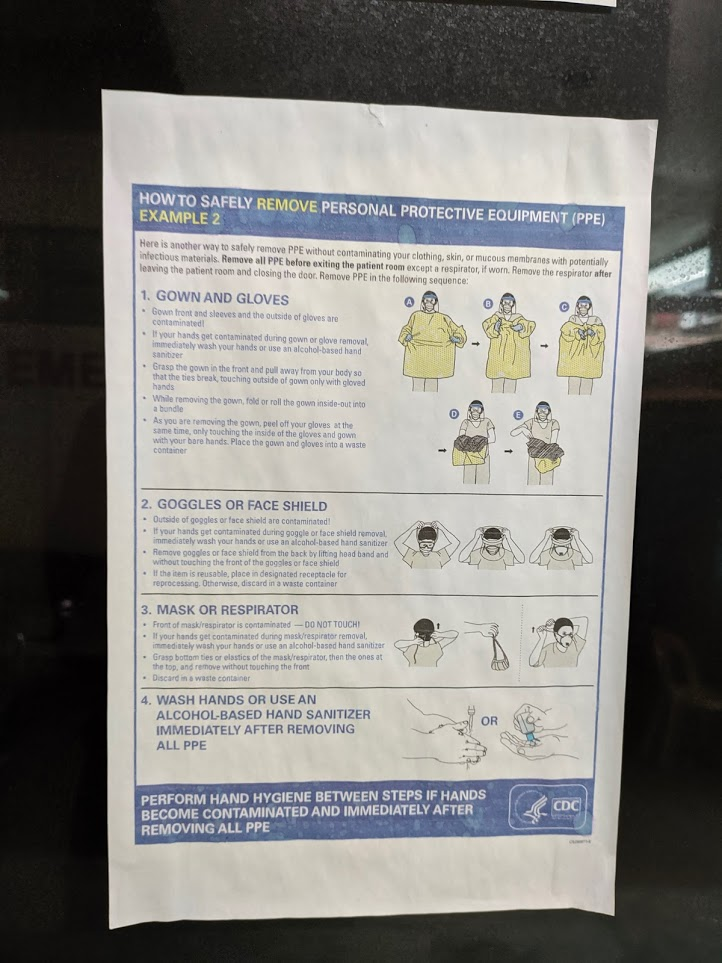 The next was how to correctly handwash and handrub. Handrubbing usually take 20-30 seconds and handwashing takes 40-60 seconds.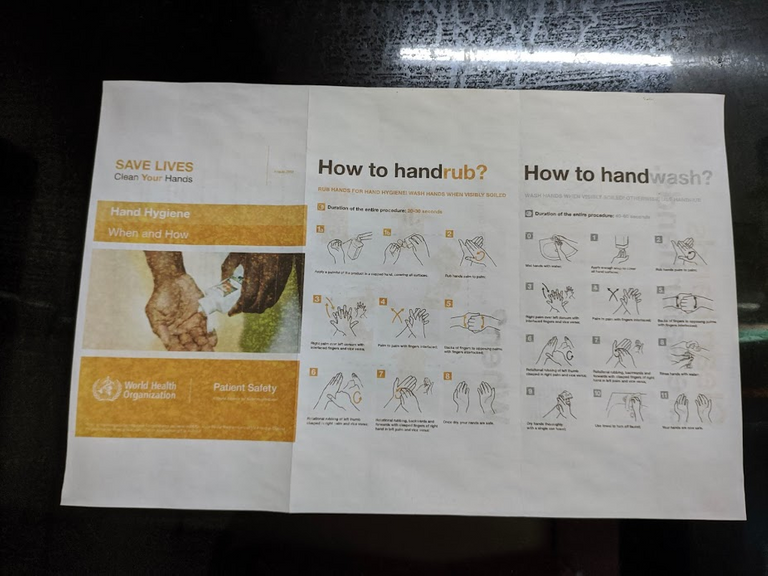 The last was how to correctly place a respirator, wherein it should fit snugly in to the user's face and there should be no gaps.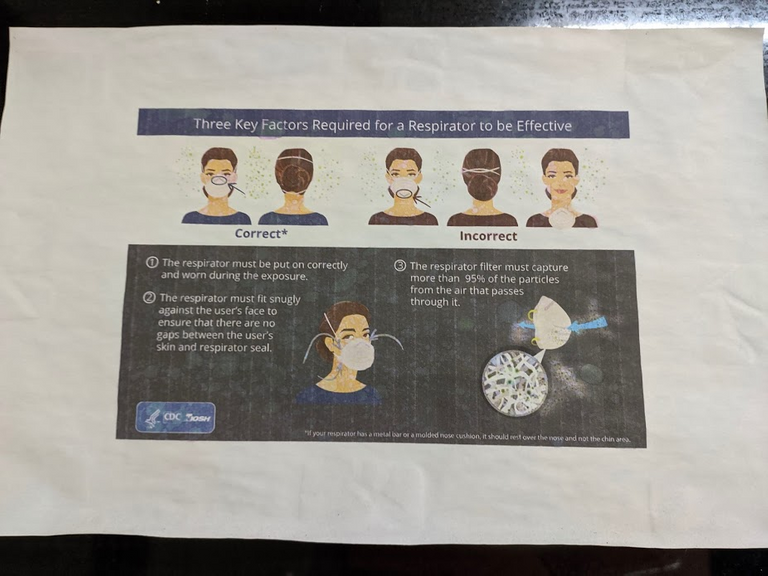 After going back to the hospital and getting swabbed for Covid 19. I said to myself that I didn't miss it one bit. It felt so crappy staying in there for 13 days but I'm really happy that none of my family members and girlfriend got this disease.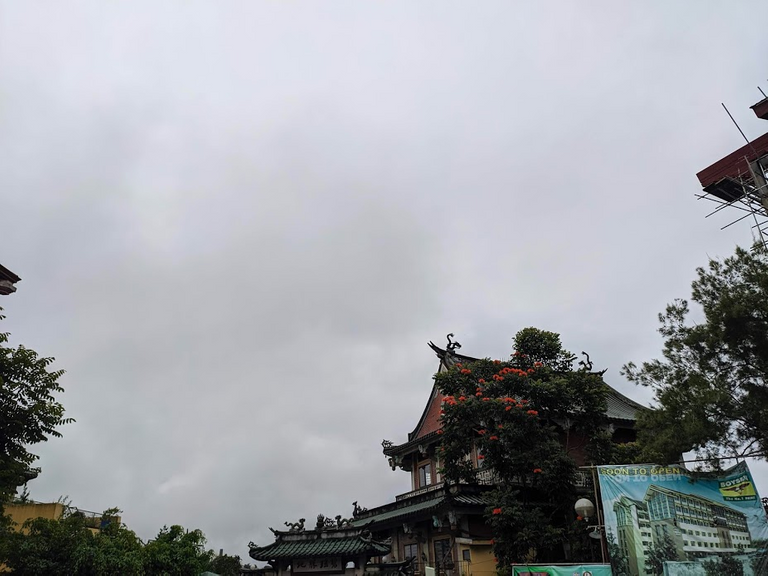 Thanks for reading and Stay safe always!
The photos used in this post are owned by me .

EARN BITCOIN CASH BY CREATING AN ACCOUNT HERE AND POSTING

Animation by @zord189