Happy Market Friday guys!
Market Friday is initiated by @dswigle. Where you can showcase your experience of a market encounter.
This was my experience. Me and my dad had to go to the nearest hardware store to buy stuff for my toilet and shower. My toilet had a problem where there was no water intake that's coming from the main pipeline. My dad showed me that the gate valve was blocked. We went to this hardware store called PINES ELECTRICAL & General supplies.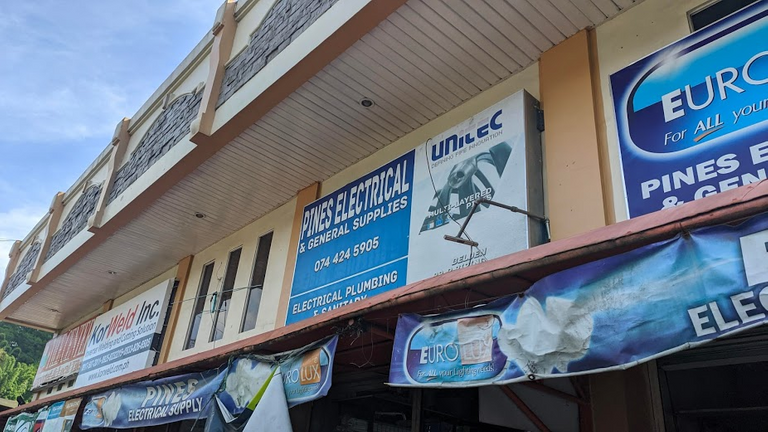 We went there at around 8:30 am so there wasn't that much people. As soon as you see the store you'll see markings on the floor. These markings are for maintaining social distancing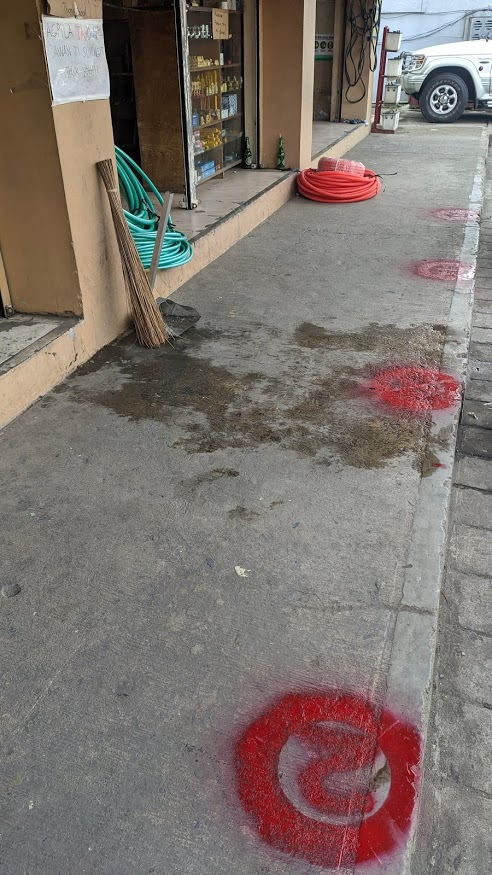 That's my dad buying the items that we needed.
They were selling different kinds of items for plumbing and electrical work.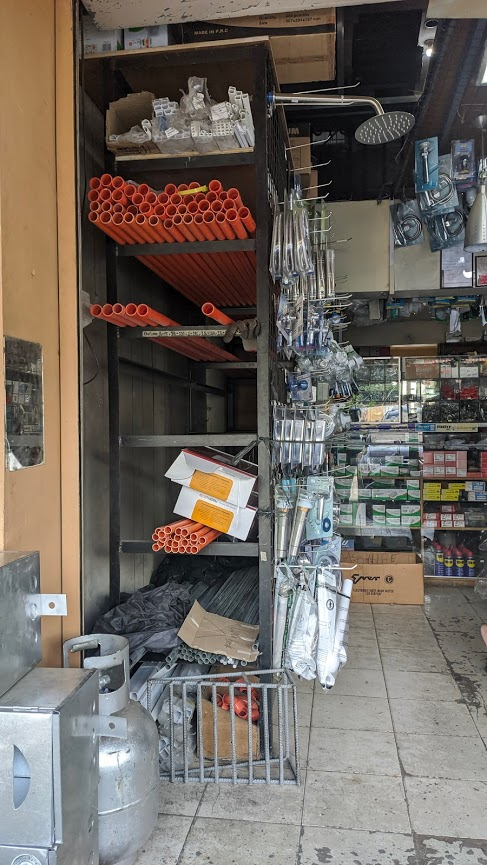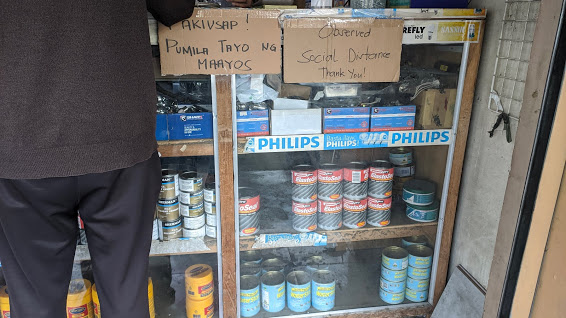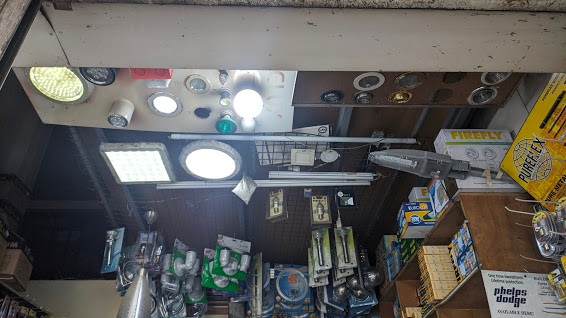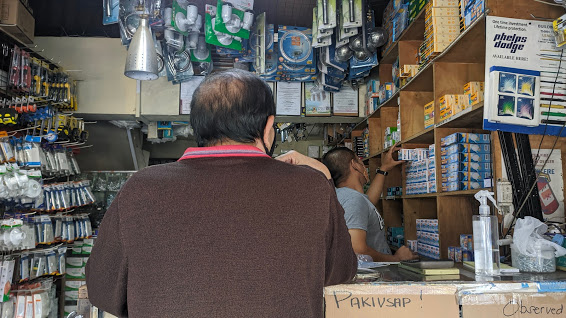 ---
My dad also bought a a light bulb, they were testing it to show how bright it was and if it was working.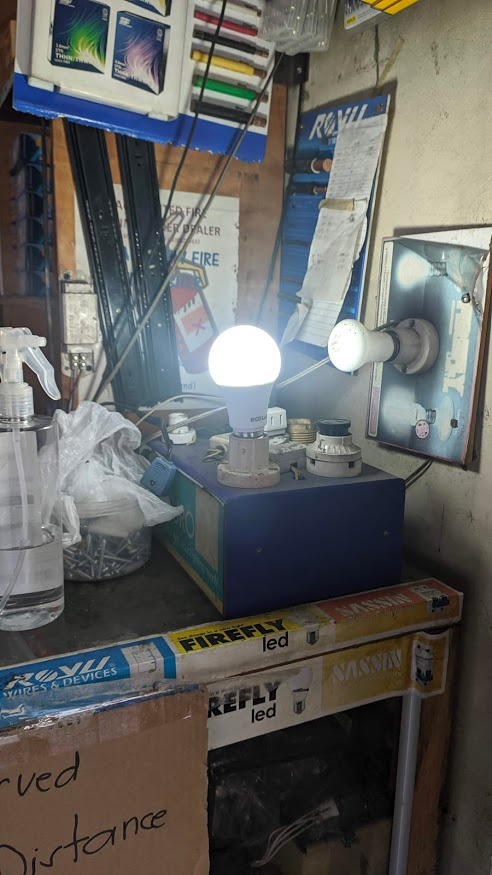 These were the signs that they made to encourage social distancing. When I was reading it, I wanted to change and reword it. Like COSTUMERS to Customers and the OBSERVED Social Distance to Please Observe Social Distancing.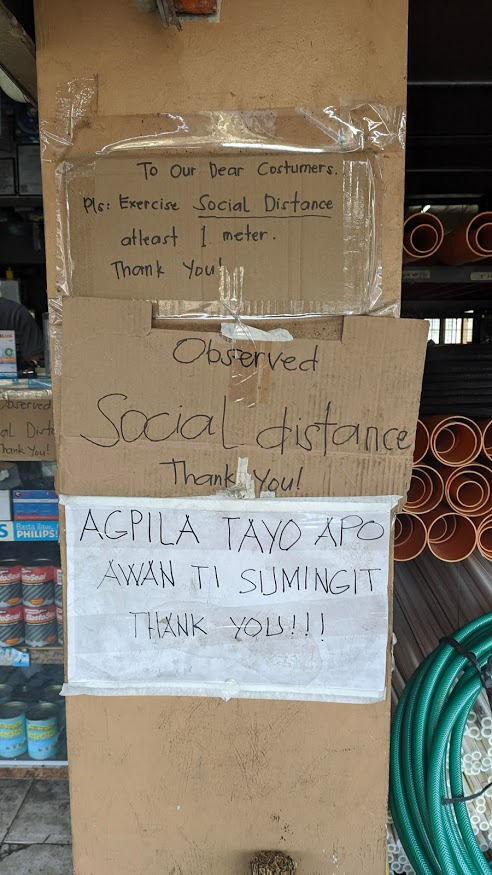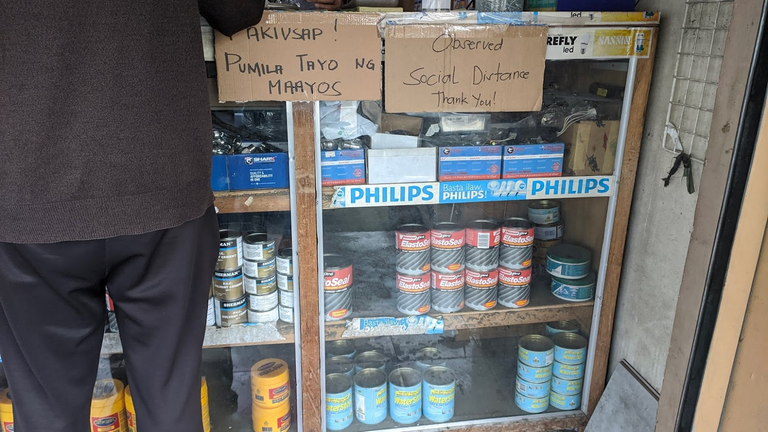 The owner of this Hardware was kind enough to give us a 10 percent discount when we bought our items. I guess, this is the new normal right now. You'll see everyone in masks and doing their best to observe social distancing. It's actually a fun experience to go out again seeing how everything is working now. I just missed the outdoors but it's always important to take precaution because it's better to be safe than sorry.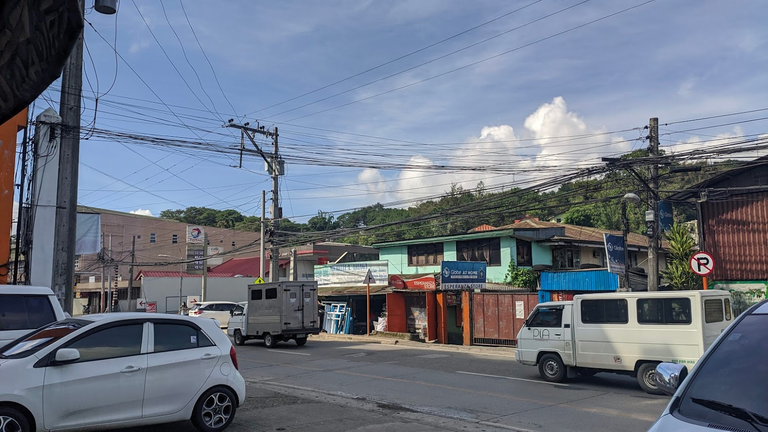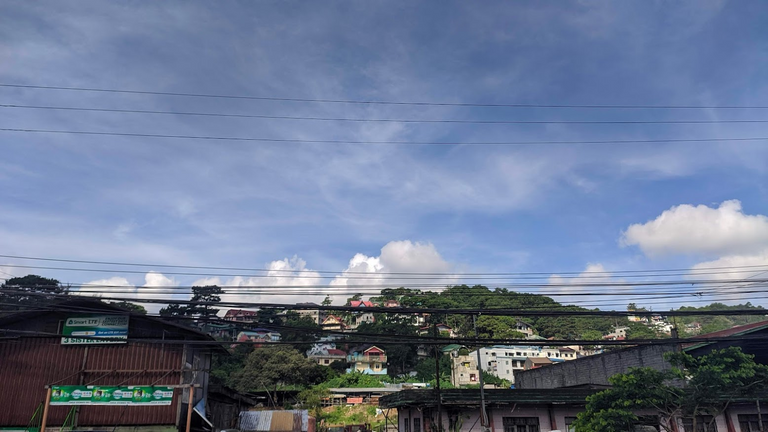 ---
Thanks for reading and Stay safe always!
The photos used in this post are owned by me .

EARN BITCOIN CASH BY CREATING AN ACCOUNT HERE AND POSTING

Animation by @zord189