Good day guys!
Let me share with you guys my experience taking out food from this delicious eatery called KC CALI's Lechon Hauz. Me and my friends went to visit our college instructor. He currently works at the Rehab Gym located at Cooyeesan Mall, we haven't seen him for a very long time and it was fun catching up with him. He's so kind that he even offered to buy us lunch with his other staff members. This eatery is just located outside Cooyeesan Mall.
These are the different things that they serve.
| Food | Price (Philippines Pesos) |
| --- | --- |
| Lechon Sisig | 160 |
| Lechon Sinigang | 85 |
| Lechon Kare Kare | 150 |
| Lechon Dinakdakan | 160 |
| Beef Pares(Rice/ Noodles) | 85 |
| Lechon | 600 for 1 kilo |
| | 300 for 1/2 kilo |
| | 155 for 1/4 kilo |
They also had a menu for the day wherein they served rice meals, particularly pork diniguan, bagnet sinigang, bagnet rice, bagnet sisig, pancit, laing and drinks
They charge an additional 5 php for takeout for the packaging.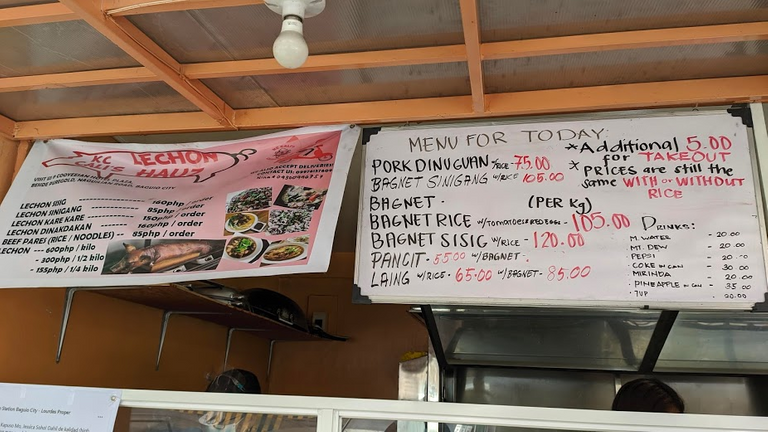 This was their setup of the eatery, wherein you could check the food that they are serving and choose what you want.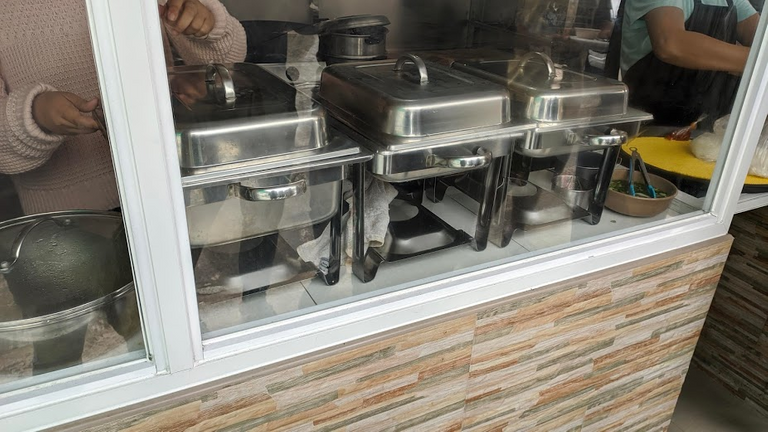 As you can see from the reflection their place is really outside, so you could see the cars parked and the road. While waiting, I noticed that they were also strict with the social distancing, they even had their own alcohol that we could use to sterilize our hands and everyone was required to use a face mask when buying.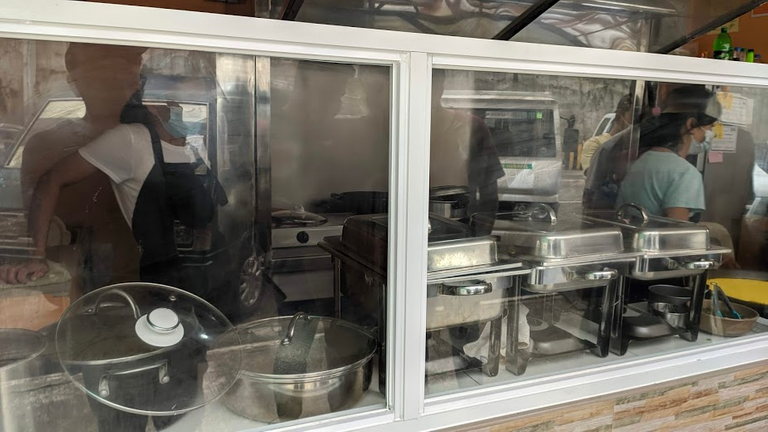 Me and my friends ordered the Bagnet Sisig. Bagnet is deep fried pork belly dish which originated from Ilocos while Sisig is composed of minced pork, chopped onions and chicken liver. We got our food for take out so we could eat at the clinic.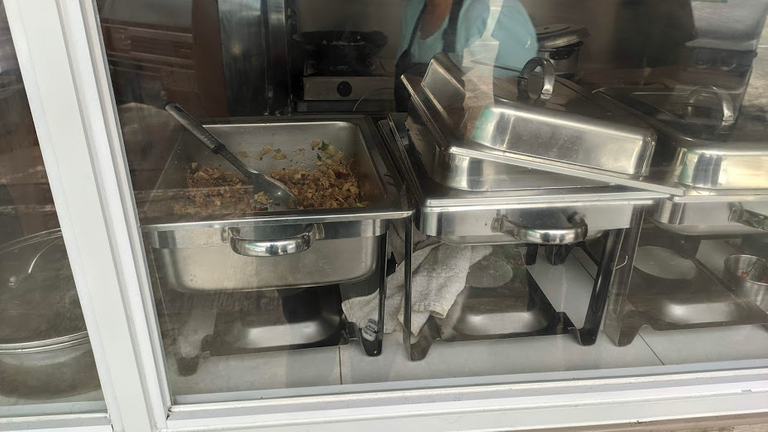 This was how the dish looked like. It was garnished with green onions and it came with calamansi( Philippine Lemon) and Chili. The serving came with a lot of rice also. This meal tasted delicious. We really enjoyed eating our meal while catching up with our instructor.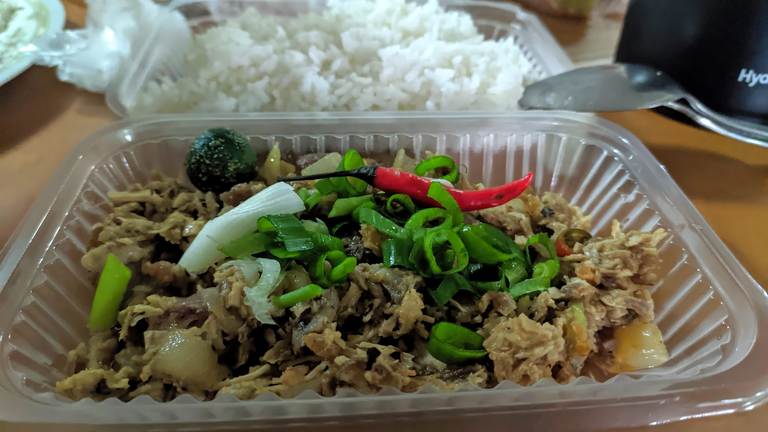 Thanks for reading and Stay safe always!
The photos used in this post are owned by me .

EARN BITCOIN CASH BY CREATING AN ACCOUNT HERE AND POSTING

Animation by @zord189