Good day guys!
My dad asked me to buy telmisartan for him. It's his maintenance drug to lower his high blood pressure. I went to a pharmacy called Curamed located at General Luna Road.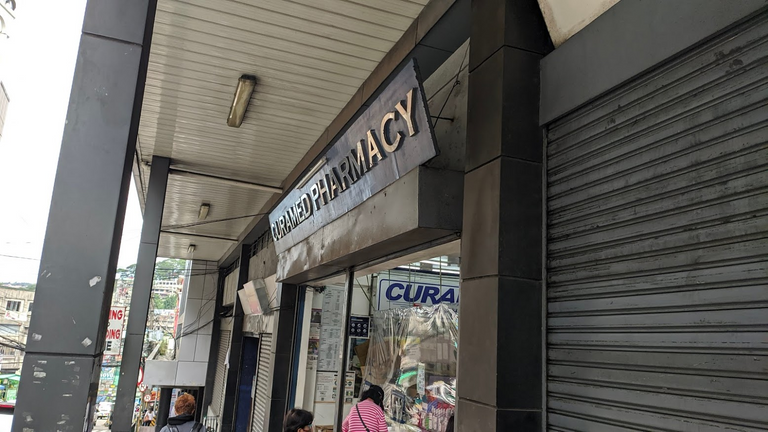 There's a huge plastic barrier to protect the staff just in case someone who they are transacting with has Covid 19. There's actually a bench where you could sit while waiting for my turn to buy some meds. The nice thing about this establishment is that the counters are far from each other to practice social distancing.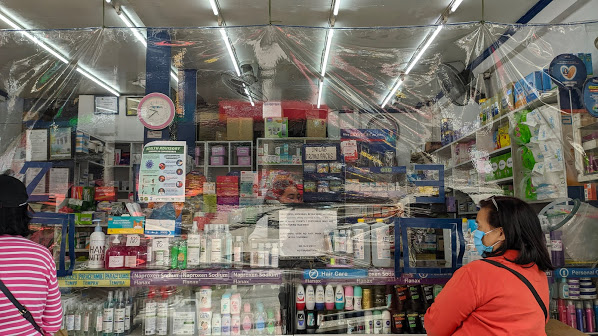 When It was my turn I noticed that there are a lot of infographics about the coronavirus telling us about it, the symptoms and how to avoid it.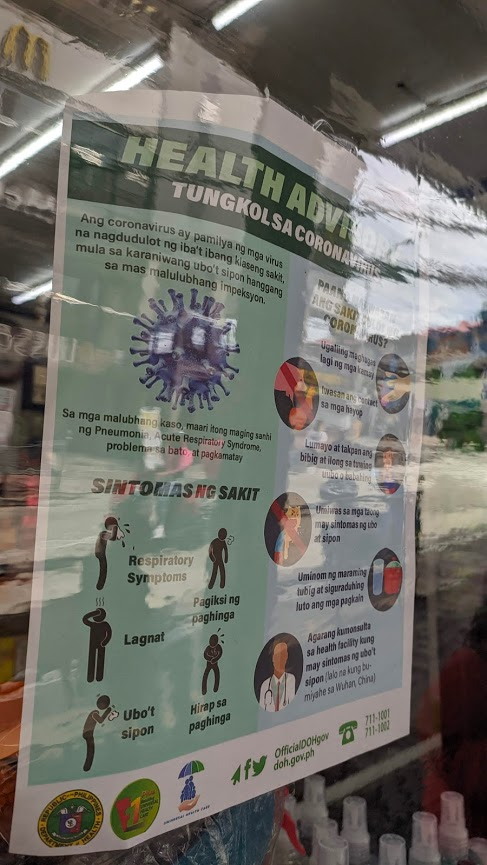 They were also strict. This sign says no Face mask no Transaction. The transaction was just fast and I was able to buy his medicine.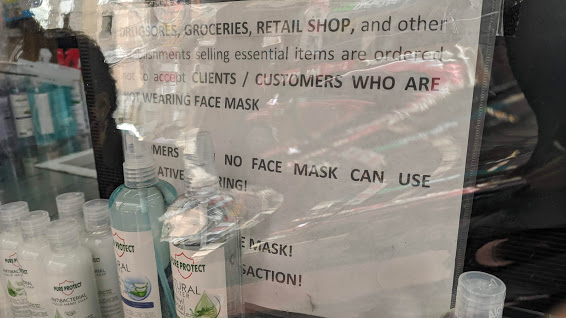 As I was walking back to the car. I reached out for my pockets to get my ID, and I didn't notice that I dropped some cash. The lady on the photo that was carrying a blue hand bag called my attention, told me that I dropped my cash and returned it to me. My mind during that experience was saying she's so kind.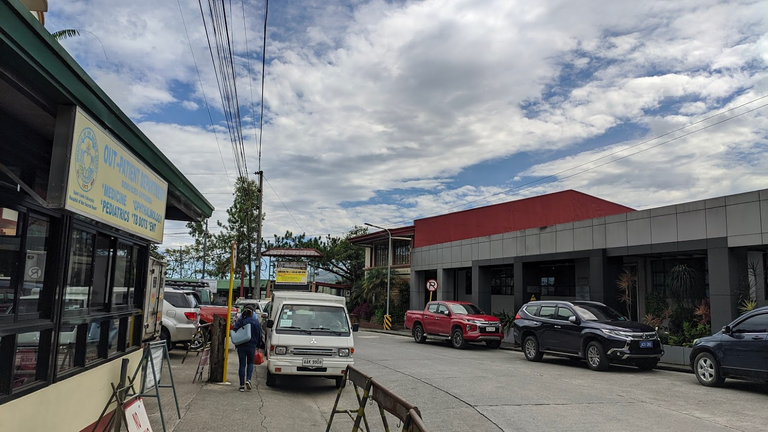 This was what I dropped 50 Php that's like equivalent to 4.5 hive if I invest it. It really felt good that there are still a lot of kind people in this world despite what's happening with the world right now. I just hope and pray that this pandemic will end soon so we all can get back to our normal lives.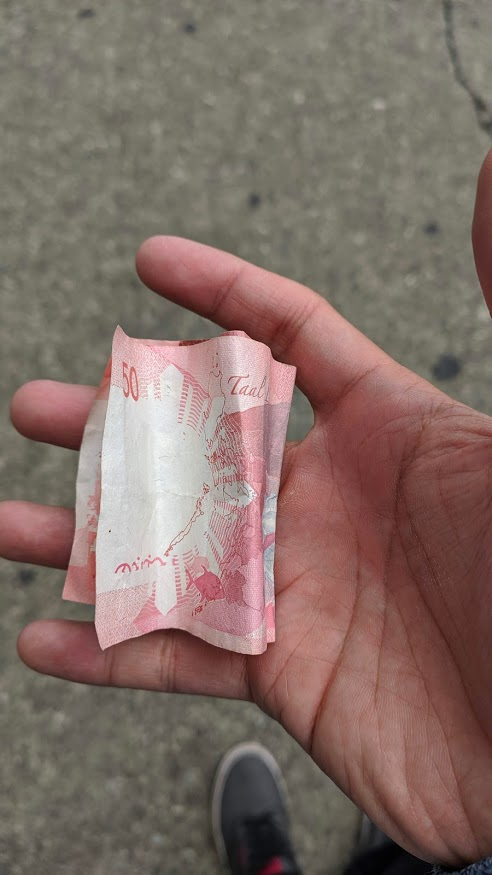 Thanks for reading and Stay safe always!
All photos used in this post were taken and are owned by me.

EARN BITCOIN CASH BY CREATING AN ACCOUNT HERE AND POSTING

Animation by @zord189