The content of this post all began with a simple question to my Steemian friend, @rawutah, after reading one of his posts:
What is a "food forest?"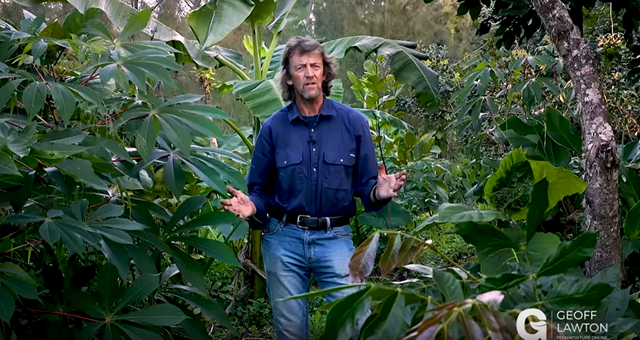 Source: YouTube Video "What is a Food Forest" by global expert, Geoff Lawson
The response to this question and all the surprising inspiration it has provided to me and my beloved, dear reader, is the subject of this post. I would encourage you to read it, particularly if you might have the same question!
Note: In what follows, I will only be providing highlights. Each of which could be a post or many posts in their own right. While very much a "newbie" on this topic, I already know you can spend a lifetime learning about it. At the end of which, you would still not truly know it all ...

Journey of Discovery
In my lead image, you have been provided a link to what
@rawutah
provided for me in June 2019. Watching this video was the very beginning of our journey of discovery. The man pictured, Geoff Lawson, is one of if not
the
foremost experts on this topic on the planet.
In this video, he clearly addresses the question posed to @rawutah on that fateful day and provides a very succinct answer. With a great detail of enthusiasm, he covers the rich diversity and harmony amongst the plant world in a fully developed food forest. And breaks out the various classes or "layers" into which these fall:
Canopy - Trees, at the top of the forest. "Woody" plants.
Understory - Trees, still, which grow under the canopy of the taller trees. "Woody" plants.
Bushes & Shrubs - Self-explanatory. Still "woody" plants.
Herbaceous - "Non woody" plants growing and producing on the surface of the ground, e.g. lettuce and spinach.
Roots - "Non woody" plants growing and producing under the surface of the ground, e.g. carrots and potatoes.
Ground cover - "Non woody" plants providing a complete covering over the surface of the ground.
Climbers - Plants which climb up the trees in the canopy and understory layers, upon which they are dependent, e.g. vines.


You owe to yourself, dear reader, to watch this 13:11 long video. If it does not capture your imagination for what "can be" and give you a desire to learn more, then ... Well, I don't know how that would be possible ... 😉
________________________
Once having watched this remarkable introductory video, as you likely know, you are presented with many topically linked videos on YouTube. While there are any number of well-produced videos, taking you off in different directions, all under the "canopy" of the permaculture topic, there was one which stood out to us.
The title? How to Grow a Vegetable Garden - Back To Eden Organic Gardening Film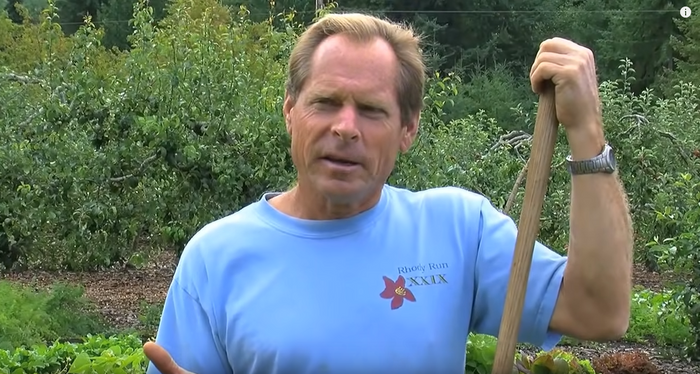 Source: Master Gardener Paul Gautschi on YouTube
This video captures the history of how Paul came up with the ideas many now refer to by his original title - "Back to Eden" gardening. While considerably longer, it is very well done. And makes essential points which were the catalyst spurring us from some interest and watching, to getting "out there" and living it. Making it happen! On our teeny, tiny patch of "the good earth!" 😊 👍
For years, Paul has graciously allowed free tours of his gardens every Sunday, where he gives away a lot of samples of the remarkable results of his years of gardening according to his divinely inspired "Back to Eden" gardening principles. If you live anywhere near his home on the Olympic Peninsula of Washington State or planning a visit to that area, you may want to experience all of this in person!
________________________
Someone who is very passionate about combining the ideas of both of these first two gentlemen is James Prigioni, out somewhere on the East coast in New Jersey. His enthusiasm, as he takes you through many excellent tours of his considerable food forest, along with his trusty sidekick (his cute little dog) Tuck, is contagious.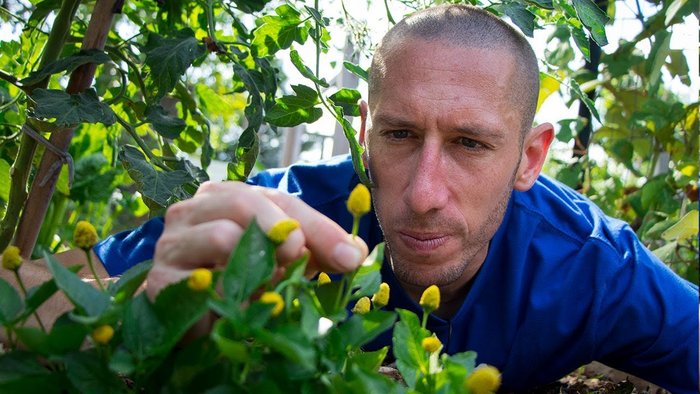 Source: Master Gardener James Prigioni on YouTube
He is a prodigious content creator! And he has worked very hard to acquire a great deal of information on this topic, which he is very happy to pass on to you. Truly a permaculture gardening evangelist!
And a great bonus? Sometime ago, he discovered our Steem blockchain!! You can find his wonderful posts on his @gardeningchannel account. If you find this topic beginning to "grab hold" of you, I'd highly recommend following him and supporting his efforts!
________________________
I certainly cannot finish this section without coming back to thank my good friend @rawutah. Who is clearly a master gardener, as well, when you see what he has done out on his part of the good earth in southern Utah.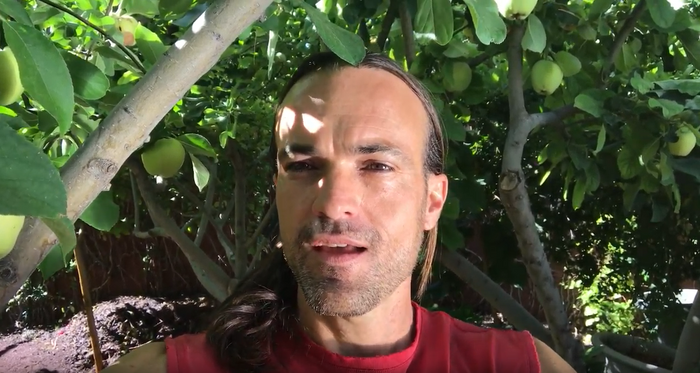 Source: Master Gardener Jake on YouTube
Beyond the "fruits" of his amazing labor of love, one stand-out aspect of what he has accomplished is that he has managed to do it in the relatively small confines of a yard much like what many of us (like yours truly! 😉) might have. That is, literally "square foot" gardening taken to a very impressive level!
We have shared many memorable exchanges here on our Steem blockchain. I really admire what he has done and loved one particular reference he shared with me on what he learned, as a boy, working alongside his grandfather, to whom he attributes much of his current drive and passion.
I owe you a debt of gratitude, my friend, for introducing me and my beloved lifemate to this life-changing topic. I wish you well, in all of your future endeavors and hope perhaps someday to see you back here contributing on our Steem blockchain.
________________________
While there are many other experts on this topic, you have been presented above with the 4 which have had the greatest impact on us, as we begin our "journey" into this wonderful new world of permaculture and "Back to Eden" gardening.
Taking a "deeper dive" now, dear reader, after this introduction to the topic, what are some of the benefits of even thinking of traveling down this road?

Life in the Soil
Of all the "binary" couplings of words in our journey through this world, few conjure up more powerful images in our minds than "life" and "death."
As fascinating as learning about all the rich diversity and harmony amongst the plants in this permaculture concept was, the "light went on" as we delved deeper into one of the essential and foundational aspects of this revolutionary approach to gardening.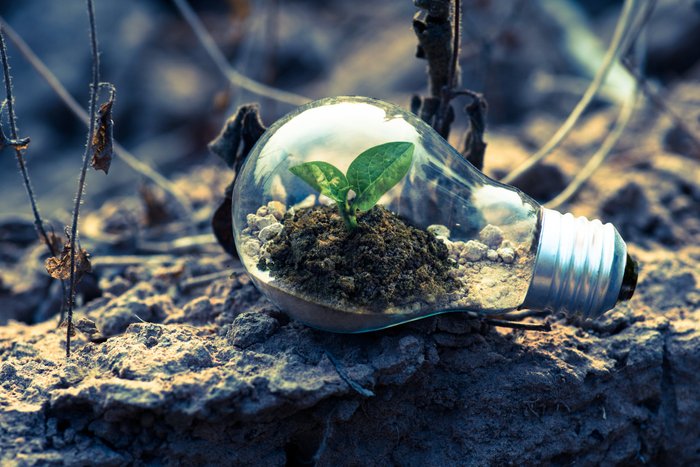 Source: Creator Singkham on Pexels
And what is that? The vitality imparted to the undisturbed soil, underneath the naturally falling leaves, branches, dead plants, etc., from all the amazing creatures in the ecosystem under there, e.g. microbes, worms, etc.
And how is that? Based on the simple fact these creatures are designed to live off the dead carbonaceous material that falls to the earth, from all of the plants in the 7 layers described above. And, in the process of "doing what they do best," returning to the soil all of the nutritious value in the former plant life. And even, again by design, enhancing it! To support future plant life ...
In the "Back to Eden" film, an important segment for us was learning about the progressive damage being done to our soil on the "mega farms" all around us at this time in our history. And the details provided, by agricultural experts, of how this is "working for us." In short, it is not going very well!
Why? For "violating" the fundamental principles you learn about in permaculture. Which is, as succinctly as I can manage to say it, based upon simply observing what is going "out there" in much of the world, e.g. the forests, where all appears to be just fine and man has absolutely nothing to do with it.
Then, after careful observation of what our Creator has made clearly and plainly available to us, "go forth and do likewise!"
Or ... Continue on with all of man's artificial substitutes, stubbornly applying ever stronger doses of herbicides, pesticides, and fertilizers, in the face of the continuing erosion and deterioration of our soil ...
In doing the latter, we find that we are literally, unwittingly and unconsciously, instruments of a slow death to some of the previously richest agricultural regions on the face of the earth. How? By progressively destroying the life-giving aspects of it, as ever so briefly touched on above ...
________________________
And what, dear reader, in applying these principles, is the life-changing result of this dramatic reversal of deterioration and, instead, slow but steady restoration of the vitality and ultimately life of our soil?

Nutrition and Abundance
A highlight in one of Paul's videos, was him enthusiastically sharing with us the visit to his gardens of an agricultural "expert." Why was he coming? After years of Paul's efforts and the resulting growing reputation he had acquired, he was coming to apply what man thinks he knows on this topic. How? By measuring the amount of vital nutrients in Paul's garden soil. The result?
The measurements were an awe-inspiring
"many" times the "recommended" values!

The "expert" had never experienced
anything remotely close to this!!
Note well, dear reader, that this "expert" did not come up with a measurement of nutritional values a "few ticks" above what his recommended optimums were. No, they were many multiples of them! He was in awe, as he had never recorded measurements like these!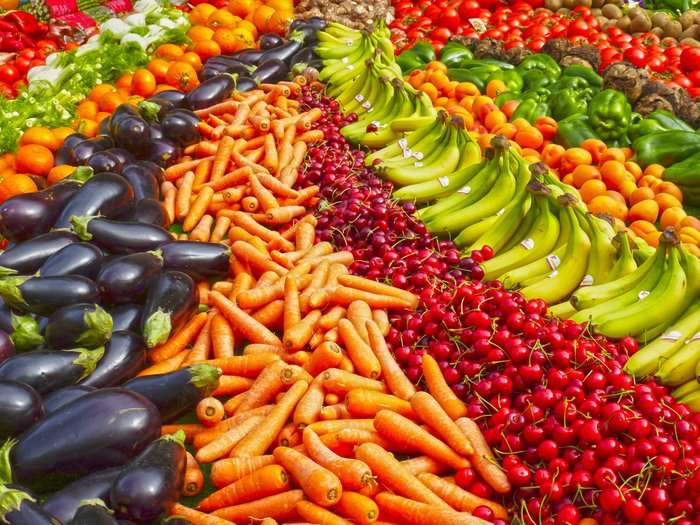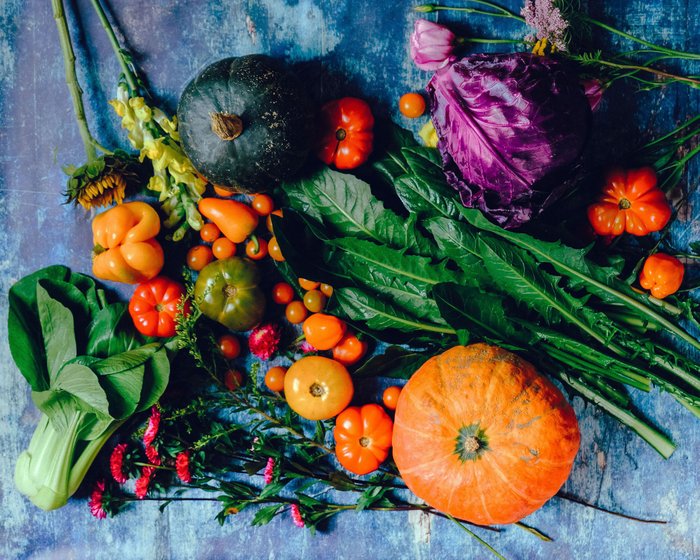 Source 1: Creator Pixabay on Pexels
Source 2: Creator Ella Olsson on Pexels
What do these values represent, dear reader? Very simply, the nutritional value of the food he was producing was "off the charts!"
There was no greater no greater illustration of this, than a comment Paul makes in one of his videos:
"My wife and I have found we are full
from simply eating our salad, all made with
what we have harvested from our garden!

The nutritional value of it is so high
the nutritional needs of our bodies are
already fully satisfied!"
Wow! Did you catch that? I did not miss the health implications of this remarkable statement. Whole posts can (and likely have somewhere ...) been written about the generally declining value of the nutritional content of our food. And that is the "good" food! Ever spend much time looking at food labels and see what has been artificially added in an attempt to improve these nutritional values?
Not only is the nutritional value of what is produced in "Back to Eden" gardens remarkably high, but growing food this way results in considerably higher harvest yields, as well! The abundance derived from many of the practitioners (that we have watched discuss it on YouTube ...) of these gardening principles is extraordinary.
Where do we sign up? 👍
________________________
Even beginning to get a glimpse of a vision for what we could do to improve the vitality and life of our soil was very appealing to us. Adding the understanding of the nutritional benefit we would derive from our efforts took our enthusiasm up into the inspirational levels to which I have referred, in writing this post.
For whatever "number of days" we have left to us, we know this will be part of our legacy left with family and friends. They have all heard about it quite a bit already.
And we are only just getting started! 😊

Philosophy: "Intelligent Design" vs. Evolution
As a BONUS feature, dear reader, at "no extra charge" ... 😉 ... I want to touch briefly on a completely different aspect of how deeply the inspiration, of learning about permaculture and "Back to Eden" gardening principles, has touched me.
And that is the many hours of reflection, in my own garden, about the origins of all that we are learning about. Which, in turn, brought to my mind a related aspect of my journey through life in this world.


Warning/Caveat: If Christian content is in any way troubling,
offensive, and / or ?...? to you, dear reader, then you
will likely want to skip this section!
As I would imagine is the case with many of my dear readers, particularly those of us raised and
educated
in the western world, I believed what
"everybody knows"
about our origins. It is based on evolution.
I do not believe in evolution any longer. Instead, while referred to in many different ways, for the sake of this portion of my post, I'll state I now believe instead in "intelligent design."
Why? While I could easily write a whole separate post or even a number of them, on the answer, here is the outline of my arguments against evolution:
Scientifically-based: The Theory of Evolution violates the Second Law of Thermodynamics. Anyone claiming to still hold firm to all we were taught related to Scientific Method knows this is the end of the discussion. Full stop. Period.

Not enough? Anyone intellectually honest and inquisitive enough to really know about all the details of where science is in their vain attempts to "prove" this theory are aware of all the "weak links" and "gaps" in the logical chain of thought processes ...


Philosophically-based: The soul of man has always harbored the greatest passions, as well as respect and regard for what is beyond the world of science - faith, hope, and love. Man's endless yearning for and deep desire to be loved and cherished is universal.

How does a system of belief like evolution, so dependent on impersonal, random "cosmic chance" operating against itd dark and void background address this? In short, it doesn't! Underlying this theory, it is inhumanly dissatisfying psychologically / philosophically. It is totally devoid of any passion. Totally devoid of any life.


Spiritually-based: It has long amazed me, among those professing to be Christian, the number who also think evolution is still valid. The incredible effort to which they go seeking to "make peace" between two incompatible systems of belief is a sad spectacle.

Incompatible? Yes! An important feature of evolution is its "survival of the fittest" narrative. Which requires death, over millions (billions? trillions? what's the latest ...) of years. In the Bible, death is a result of the Fall of Adam and Eve, when sin entered the world. It is not possible to reconcile these two essential facets of each system of belief.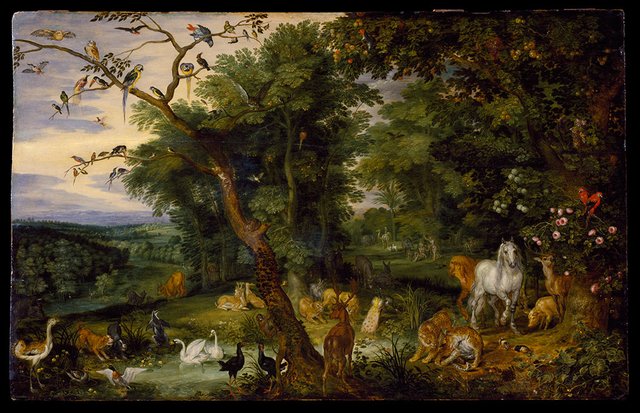 Source: Wikimedia - Art of Jan Brueghel the elder
By themselves, the rich diversity and remarkably intricate and dependent interrelationships among all of the plants is a marvel and wonder to me. Adding knowledge of all the creatures in the soil whose sole purpose for existence is to facilitate the breakdown of these plants, once dead, to perfect the cycle of life? For the support of new plants emerging from the soil full of life-sustaining vitality? Truly awe-inspiring ...
The vital and indispensable role these plants, in turn, play in our lives is beyond dispute. All of which cries out for the existence of an intelligence in the design of what we see all around us.
A position which, as a Christian, I find to be amply supported in the Bible:
"In the beginning God created the heavens and the earth."
Genesis 1:1

"For since the creation of the world His invisible attributes, His eternal power and divine nature, have been clearly seen, being understood through what has been made, so that they are without excuse."
Romans 1:20

"For by Him all things were created, both in the heavens and on earth, visible and invisible, whether thrones or dominions or rulers or authorities—all things have been created through Him and for Him."
Colossians 1:16-17

[Emphasis added mine]
I feel very blessed to have experienced, in my own garden, a great reinforcement of one of my favorite phrases - "... fearfully and wonderfully made ..."
________________________
Please note well, dear reader, I have repeatedly referred to evolution as a system of belief. It is not scientific fact, as is so often directly stated or indirectly insinuated. Having discussed this topic many times over my long life, with those whom I deemed to be intellectually honest and logically consistent I have always reached a consensus agreement with them that this is so.
I often close these discussions with ... "I think it takes far more faith to believe what you hold to be true, than what I hold to be true." 😉

Let's Do It!
Okay, that's about enough out of me for "this round." Are we "energized" by all that you have just read through, dear reader?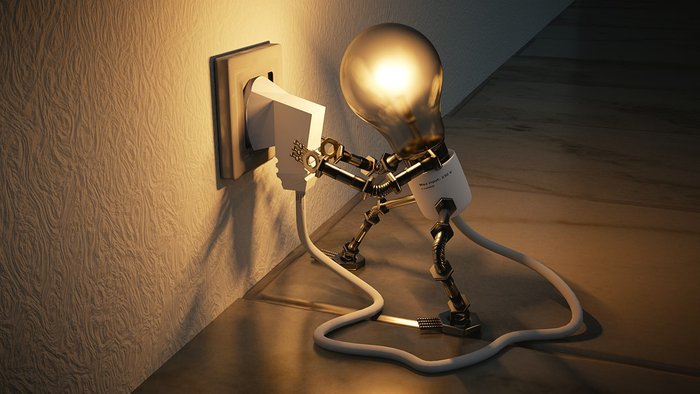 Source: Creator ColiN00B on Pixabay
Are my beloved and I "fired up?"
What would be your first guess? 😉

Closing
In life, dear reader, we might agree there are few experiences which you quickly know are transformational. That will almost certainly be with you the rest of your lives.
What I have written about in this post is one such experience in my life. This topic has touched us in ways we could not have imagined. We will be "working on it" the rest of our natural lives, at least as long as we can continue to "shuffle forward!" 😉 Bringing to mind a very fond memory, from long ago, with which to close.
The one and only time I met my 2nd great uncle, Uncle Polk, in south central Oklahoma, he was in his 90s and I was in my 20s. While we could not tell it, he said he was feeling "a bit poorly" that morning. His humble, but resolutely stated, remedy?
"I think I'll go out in the garden
and work it off."

My heritage! Actually, the ancient heritage of most of us. No matter where on our good earth we call home. We just need to spend more time out in our gardens "working it off." I believe we all experience a considerable improvement in our health and sense of well-being, when we do!
What are your reactions to this topic? In your part of the world, how do you see the potential applications of it? I'd love to hear any feedback you may be inspired to provide.
Until "next time," all the best to you for a better tomorrow, as we all work together to build up our Steem Communities and increase the value of the Steem blockchain! 👍 😊
Respectfully,
Steemian @roleerob
Posted using SteemPeak and "immutably enshrined in the blockchain" on Sunday, 26 January 2020!

________________________
Interested to read more of my (timeline) related posts?
Lead Image
Title, Link, & Summary
Observations: Gratitude and the Simple Things

Summary: Reflections on a quiet, peaceful morning about what is truly important and being grateful for what we so often take for granted.
Reflections: My "Road to Recovery" Trip

Summary: An old saying is, "Plan your work and work your plan." Here are the thoughts leading up to my R2R trip of a lifetime. Including an outline of where I intended to go and why.
Reflections: Officially retired ... Or am I?

Summary: "Officially" retired, I reflected on another old saying - "Today is the first day of the rest of your life!" As a began to think about what the "next chapter" of my life might be. Including whether I was truly through working ...
R2R Reflections: Immense Wealth! Yet, still the "pursuit of more"

Summary: While on my road trip, I had a lot of "windshield" time to reflect back on my life and "the pursuit of happiness" as an American. Including all that I had learned over a long career, on the controversial topic of wealth.
R2R Reflections: For Such a Time as This ...

Summary: While on my road trip, what I probably thought about more than anything else was our time. While these reflections were focused on my own personal history, I also thought a lot about the time in human history into which I was born.
R2R Reflections: "Golden Years" and our Legacy ...

Summary: While on my road trip, my primary focus was on the "next chapter" of our lives. Our legacy and the "footprints in the sands of time" we would leave behind.

SteemPeak: An awesome interface for our Steem blockchain.
This account is protected by @dustsweeper