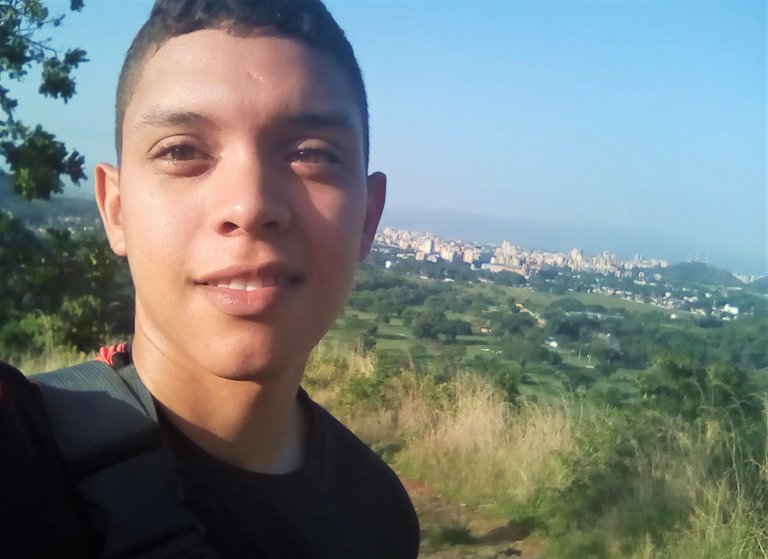 It is always a good day to give thanks, thanks for what you want, because in your being enters an immensity of light and colors that fill you with joy, energy and strength, because you have eyes and it depends on you how far you want your gaze to go and what you can do with it. I think this was a great month to invite me to this initiative of "Giving Thanks", a great month because I will be one more year old. This life has not been perfect, but it has had great moments, a life that has been used to help, to produce, to give joy, to love, to learn, and that will soon reach its quarter of a century.
Siempre es un buen día para dar gracias, gracias por lo que quieras, porque en tu ser entra una inmensidad de luz y colores que te llenan de alegría, energía y fuerza, porque tienes ojos y de ti depende hasta dónde quieres que llegue tu mirada y lo que puedes hacer con ella. Creo que este fue un gran mes para invitarme a esta buena iniciativa de "Dar gracias", un gran mes porque cumpliré un año más de vida. Esta vida que no ha sido perfecta, pero si ha tenido grandes momentos, vida que ha sido utilizada para ayudar, para producir, para dar alegría, para amar, para aprender y que pronto llegara a su cuarto de siglo.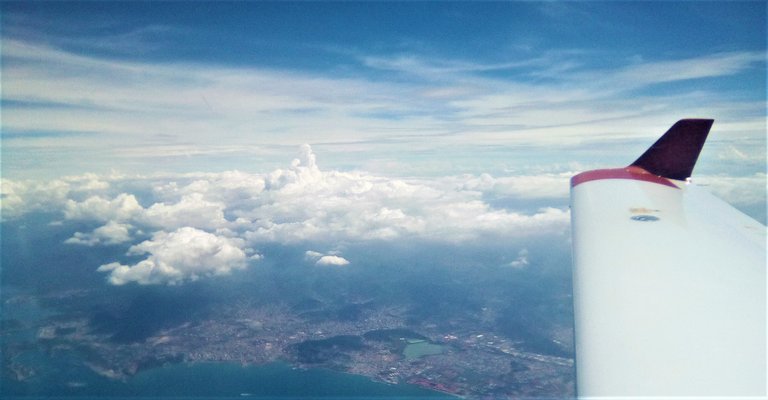 Some time ago I accepted the proposal of
@manuelramos
, to start a selection of several posts thanking for life and some more things "the challenge of 30 days of gratitude", brought to the platform by
@vaneaventuras
(thanks Vane), however, I will do it a little in my own way, since the thanks are particular, that is, each one is free to give them as he wants, the important thing is to do it and with what strength you approach it. I remember so many things for which to give thanks to life, one of them was when I had the opportunity to fly in an airplane, seeing the immensity of the earth from the sky has given me an extraordinary force with which I fed my soul and until today it possesses a spirit of reaching further.
Hace rato acepte la propuesta de

@manuelramos

, de empezar una selección de varios post agradeciendo por la vida y unas cosas más "el reto de 30 días de agradecimiento", traídos a la plataforma por

@vaneventuras

(gracias Vane), sin embargo, lo haré un poco a mi manera, ya que las gracias son particulares, es decir, cada quien es libre de darlas como quiera, lo importante es hacerlo y con qué fuerza lo enfoques. Recuerdo tantas cosas por las que darle gracias a la vida, una de ellas fue cuando tuve la oportunidad de volar en un avión, ver la inmensidad de la tierra desde el cielo me ha dado una fuerza extraordinaria con la que alimenté mi alma y hasta hoy posee un espíritu de llegar más lejos.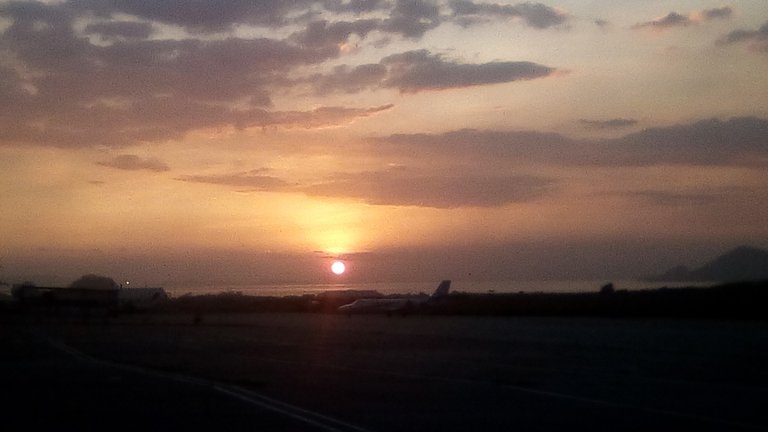 Since I was a child I knew the value of life, from the life of a plant, an animal, to that of a human being. My beautiful mother taught me this, the value of everything in the universe, the balance of good and bad. I am grateful for such a beautiful mother who dedicated herself to teaching me, as she says, "the axiology of life". She also gave me a brother full of substance, with whom I played, whom I love and who has given me great life lessons.
Desde pequeño supe el valor de la vida, desde la vida de una planta, un animal, hasta la de un ser humano. Esto me lo enseño mi hermosa madre, el valor de cada cosa en el universo, el equilibrio de lo bueno y lo malo. Agradezco por una madre tan hermosa que se dedicó a enseñarme como dice ella "la axiología de la vida", también me regalo un hermano lleno de sustancia, con el que jugué, al que además amo y me ha dado grandes lecciones de vida.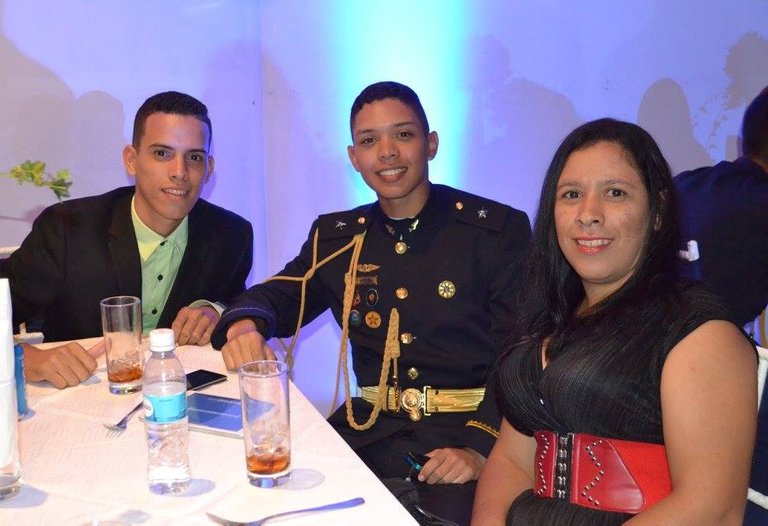 Thanks to the life that between blows and caresses I build the person I am, between fantastic experiences, unique lessons, wonderful places, many meals, enjoy and things I didn't enjoy (we have to be sincere, not everything in life is beautiful, but everyone sees what he stays with), I thank for a full life.
Gracias a la vida que entre golpes y caricias construyo la persona que soy, entre experiencias fantásticas, lecciones únicas, lugares maravillosos, muchas comidas, disfrutes y cosas que no disfruté (hay que ser sinceros no todo en la vida es bonito, pero cada quien ve con que se queda), agradezco por una vida plena.
Everyday life teaches me more, it transforms me for the better, that timeline I follow until my death comes, it's like that, the only sure thing after birth is to die, that's why I invite everybody to live their life to the fullest. I also invite
@mau189gg
to write their thanks to life.
Cada día la vida me enseña más, me transforma para mejor, esa línea de tiempo que sigo hasta que llegue mi deceso, es así, lo único seguro después de nacer es morir, por eso invito a todos a vivir su vida al máximo. También invito a

@mau189gg

a redactar su agradecimiento a la vida.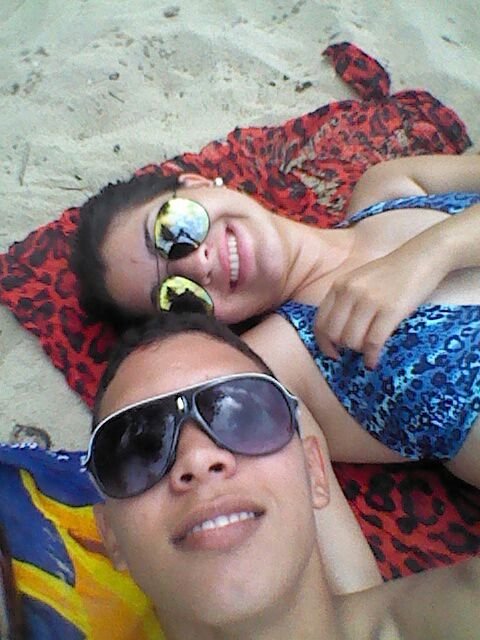 If you want to join this challenge of gratitude you can have an idea of how to do it here
Si quieres sumarte a este reto de agradecimiento puedes tener una idea de cómo hacerlo aquí
---

The photos are my property, retouched with Windows photo editor,some on my social networks. / Las fotografías son de mi propiedad, retocadas con editor de foto de Windows,algunas en mis redes sociales.