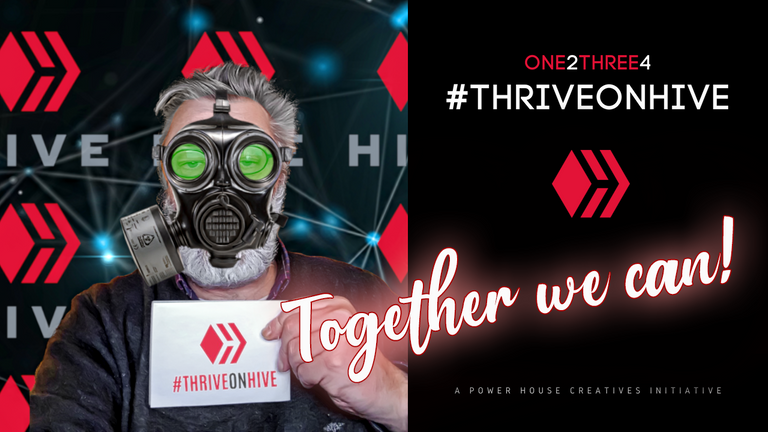 "Coming together is a beginning, staying together is progress, and working together is success." – Henry Ford
Hive is not simply a blockchain — it is a decision, a mindset and a like-minded community that shares in the growth of such.
THE WHAT, WHY, WHO & WHERE OF IT ALL
These are my five...
---
WHAT
(What Hive offers you as an individual)
Good question actually ... what does Hive offer me?
A long time ago, when the chickens still had teeth, I saw the beginning of facebook. (yes, I'm that old...and believe me, there was a world before social media en crypto's 😉)
Although nice in the beginning it soon became clear that it was not really something for me.
After many wanderings on the net I ended up on Tsu, a social network where, in the best case, you could earn some pennies for your content ... But as often with such innovative sites, Tsu was also short-lived, and the site stopped overnight...
Then a long wander through other social networks started until @helena-m, who I met on Tsu, told me about that-other blockchain-whose-name-should-not-be-mentioned ... and that is now called Hive 😊
This is all over 3 years ago and Helena is no longer on Hive, she left a long time before the "happening" ... but I stayed 🤪
For me Hive is the perfect place to combine my 2 biggest hobbies, photography and coding. It is also the site where I took my first steps into the wonderful world of crypto and blockchains...
But last but not least, it's also the place where I've made great new friends ... well, some of them anyway ... there are some really bizarre ones too ... and I'm not going to name names 😉
And oh, yes, it is also the only social media where my children are not present ... speaking of freedom!
---
WHY
(How Hive is different to other social media and blogging platforms)
What is most obvious is the crypto aspect, it would have been lied if someone claimed the opposite. Here, depending on your popularity, you can at least earn something from your content. (Yes, when you start it is not easy ... but compare it to all the work you put in other social media ... what do you earn there?)
The combination of this with the fact that there is no censorship at all makes it a unique experience for me.
But be careful, when I say there is no censorship ... if you post crap, you can still be punished by ... the community. But by no means by some corporation with unclear rules ... simply because there is no corporation 😁
---
WHO
(People & spaces you find Hive support and gain enthusiasm from)
After 3 years of presence you have of course met a lot of new people and made friends ... and I find it very difficult to answer this. Imagine forgetting someone ...
Therefore, no names here.
What I can recommend is to visit the various communities on hive .. subgroups of users with a shared interest. There are already many of them, so take a look here https://peakd.com/communities
---
WHERE
(The front ends / dapps of your choice and why)
Hive is the blockchain where it all happens and of course it has its own user interface for creating posts / blogs ...
But as an avid PC user and photographer with an eye for aesthetics, for me there is one user interface that stands out above all others: PeakD -> https://peakd.com/, in constant development and with all the functionalities that I need in my daily hive activities.
Of course everybody needs a little relaxation from time to time, and playing a game is a perfect solution for that ... therefor you can also find me at https://dcity.io/city where you can build a virtual city and win (or lose) cryptos 😉
And speaking of cryptos, I find myself spending way too much time on https://hive-engine.com/ where you can trade those same cryptos ... almost as addictive as a game 😉
---
(My final thoughts & conclusion)
In conclusion, I would like to thank my friend @johannpiber for nominating me for this #THRIVEONHIVE initiative. He knows that I don't like to do such things and if it hadn't been on and for Hive, I would never have done it.
Neither does he himself ... he doesn't even have the guts to post a real selfie! This in contrast to myself! At least I used a real selfie ... (sorry for the little mask but yes, since we are in the middle of the second corona wave here in Antwerp, I have to take some precautions. I would not like to infect the blockchain ...)
So thank you @johannpiber! You know I hate you! 😜
---
MY SHOUTOUTS
(Tag 5 people to join in on the fun!)
Apparently I am expected to nominate 5 other hiveans who (should) participate in this initiative with as much pleasure as myself ...
So here we go ...
@melinda010100, because if I can do it, so can you 😉
@tattoodjay, now that you are back I love to give you something useful to do 😜😜
@traciyork, stop promoting everyone on Twitter ... promote yourself for a change 😁
@deerjay, yes, I know that when you saw this post you hoped I wouldn't nominate you ... bad luck 😉
@lightcaptured, piece of cake for you ... especially the selfie part 😁😎
IF YOU WANT TO JOIN #THRIVEONHIVE
Create your own selfie with the tag #THRIVEONHIVE - similar to the headers you have seen.
Copy the same post format and insert your OWN feedback and insight under the relevant headings.
Tag 5 people to join in!
If you are on Twitter... share your post using the tags #thriveonhive #powerhousecreatives #hiveisalive #hive
Use the following tags on your post: thriveonhive, powerhousecreatives, hive (additional tags up to you)
PLEASE PUBLISH YOUR POST TO THE POWERHOUSE CREATIVES COMMUNITY FEED – IE. https://peakd.com/c/hive-114105/created
A big thanks to @jacuzzi for providing the template for the Selfie image: One2Three4 Thrive on HIVE! My post (* + Template included at end)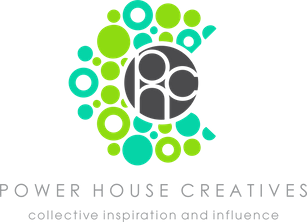 Power House Creatives
A community dedicated to producing quality content in multiple genres, offering our subscribers a read worthy feed.
---
You liked this post?
Right you are 😉
Just follow me here to make sure you don't miss any new work. As you can see below, you will be in good company... my 3 skinny friends are waiting for you 😉


BTW: I will not ask you to upvote my posts… deep down inside you know you have to 😉
Curious to see my other work?
Although I spend most of my time here, you can also find me in other places… just take your pick…